Is CBD Legal in Vermont? VT Hemp Laws (2023)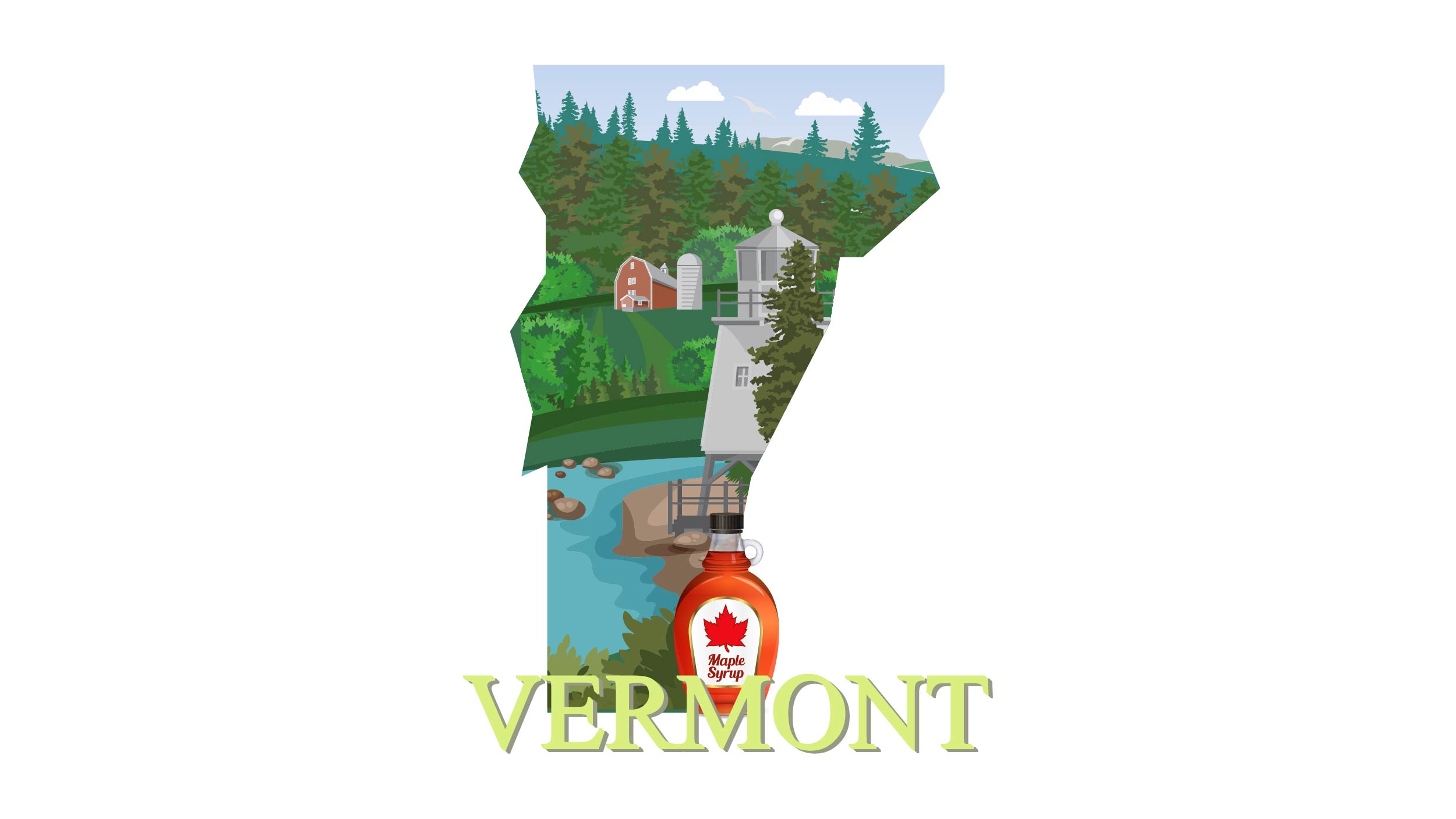 CBD, regardless of its source, is fully legal in Vermont. The state is one of the best places to go for cannabis users. The lawmakers in Vermont have legalized CBD for all purposes, so you shouldn't have problems tracking down a reliable source of CBD-infused products somewhere near you.
However, the best deals on CBD products are usually found online. Don't worry, and most companies ship to all 50 states today.
In today's article, we'll help you understand different CBD laws in Vermont and point you in the right direction to finding quality products every time you shop for CBD oil, both online and in-store.
Is CBD Oil Legal in Vermont?
Is CBD oil legal in Vermont? The answer is a big YES! Residents of Vermont may consider themselves lucky, as both marijuana and hemp are legal under the state's law.
Although Vermont has legalized both plants, different regulations apply to CBD oil depending on where it comes from
Here's what you need to know about the legal CBD market in Vermont.
Related: Is CBD Legal in All 50 States?
Marijuana CBD Oil in Vermont
Vermont legalized marijuana possession for adults aged 21+ years in 2018. The new law removed punishment for possessing up to an ounce of marijuana. Adults in Vermont can legally buy marijuana and its derivatives, such as CBD oil, in state-licensed dispensaries. If you're a resident of Vermont, you can have up to two mature plants in your house.
However, if you cross the legal possession limits, you can still be charged with a fine and jail time. The first violation is punishable by 6 months in jail and a $500 fine. Next offenses can extend the sentence to 2 years and make you poorer by $2000.
Can Doctors Prescribe CBD Oil in Vermont?
Eligible patients can join Vermont's medical marijuana program. If you qualify for the program, you can possess up to two ounces of marijuana, but you're not allowed to grow more plants than recreational users.
If you want to apply for a medical marijuana card in Vermont, you must be diagnosed with one of the following medical conditions:
Cachexia or Wasting Syndrome
Cancer
Crohn's disease
HIV/AIDS
Multiple sclerosis
Nausea
Parkinson's disease
PTSD
Seizures
Severe or chronic pain
You should look for hemp-derived products if you want to try CBD oil without a prescription and the signature psychoactive buzz. Vermont is home to many specialty stores that sell CBD oil.
Here's what you need to know about hemp-derived CBD oil in Vermont.
Hemp CBD Oil in Vermont
In 2018, the US federal government legalized hemp under the amended Farm Bill. The new act removed hemp from the list of controlled substances, reclassifying it as an agricultural commodity. Hemp can be grown for any use, including clothes, paper, housing, fuel, food, and health supplements such as CBD extracts.
This means that you can easily find hemp CBD oil over the counter in Vermont's dispensaries, pharmacies, vape shops, and organic food stores. You don't need a prescription to buy hemp-derived supplements.
CBD Oil in Vermont: Best Brands & Products
1. Royal CBD (Editor's Pick)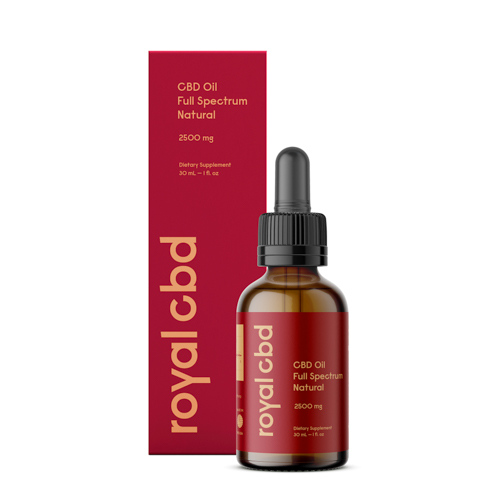 Get 15% off all Royal CBD products. Use code "CFAH" at checkout.
Product Details
| | |
| --- | --- |
| Potency | 500 mg – 2500 mg |
| Available Flavors | Natural, Berry, Mint, Vanilla |
| CBD per serving | 8.3 mg – 83.3 mg |
About Royal CBD
Royal CBD is a California-based manufacturer that offers a range of traditional CBD products from organic hemp grown in open-air farms in Colorado. The company offers full-spectrum CBD oil, softgel capsules, THC-free gummies, and two types of broad-spectrum topicals: warming salve and cooling menthol gel. All of Royal CBD's products are extracted with CO2 to provide clean extracts with consistent potency throughout every batch. Everything the company does with its products is ethical, from hemp sourcing to packaging and laboratory testing.
Royal CBD oil is available in 3 different strengths:
The potency of these oils ranges from 8–83 mg per mL, making them a good fit for different consumers. The strongest bottle can get you supplied for months to come if you use CBD for daily supplementation.
Royal CBD sends samples of its products to a third-party laboratory to ensure that their CBD content matches the potency stated on the bottle and that they're free of any dangerous chemicals.
The guys at Royal CBD ship to all 50 states and offer a 30-day money-back guarantee.
Pros
Cons

Made from locally grown organic hemp
Extracted with supercritical CO2
Infused with full-spectrum CBD
Available in 4 strengths and flavors
Up to 2500 mg of CBD per bottle
3rd-party tested for potency and purity
Great natural flavor

Not available in local CBD stores (this may soon change)
No vapes in its product lineup
2. Gold Bee (Runner-Up)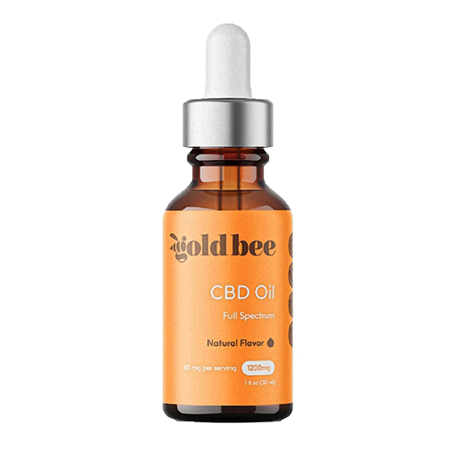 Product Details
| | |
| --- | --- |
| Potency | 1200 mg or 2400 mg |
| Available Flavors | Natural, Kiwi, Lychee |
| CBD per serving | 40 mg or 80 mg |
About Gold Bee
Gold Bee is a great brand for new users who want to test different potencies but aren't likely to take more than 40 mg CBD daily. The company was established in California, but it has partnered with Colorado growers to create its blend of CBD- and terpene-rich strains. These plants are then processed in Gold Bee's extraction facility using supercritical CO2. Operating at low temperatures and without toxic solvents allows the company to maintain the full spectrum of cannabinoids and terpenes, contributing to the entourage effect. The oil has been well filtered; you can tell by looking at its clean consistency.
Gold Bee has worked in the superfoods industry for the past few years, and they have decided to use its experience in the CBD market. One particularly great thing about its CBD oils is the natural honey flavor, which tastes not only delicious, but also effectively masks the earthiness of full-spectrum hemp extracts.
The company also sells softgels, gummies, and CBD-infused honey sticks.
Pros
Cons

Sourced from US-grown organic hemp
Contains full-spectrum CBD
Up to 80 mg CBD/mL
Great potency range for beginners
Third-party tested for potency and purity
Great honey flavor

No high-strength CBD oils
Guide to Buying CBD Oil in Vermont
The CBD market is new and unregulated when it comes to quality standards and labeling, so finding the right product can be a challenge if you've never ordered CBD in your life.
Follow these steps to protect yourself from sketchy companies that sell mislabeled and dangerous products:
First, only purchase from companies that send their products to a third-party laboratory. Outside labs will search for any dangerous chemicals in the product and analyze its CBD content to confirm if it matches the amount stated on the bottle.
Avoid companies that claim CBD is a miracle drug. CBD is a versatile supplement with many science-backed benefits but it will not mend broken bones or cure cancer. If you see a company making outrageous claims about the effects of CBD, it's an instant red flag.
Choose CO2-extracted CBD. CO2 extraction keeps your CBD oil clean and potent because it doesn't require solvents or additional heat. This is the best method to make full-spectrum hemp extracts.
Organic hemp is the best source of CBD oil. Hemp plants are bioaccumulators, meaning they have the ability to draw every substance from the soil they grow in — including the good and bad ones. The best CBD oils in Vermont are those made from organic, non-GMO hemp.
Look for full-spectrum CBD. Full-spectrum refers to CBD containing all cannabinoids, terpenes, and other synergistic compounds from hemp. These compounds help your body process CBD more efficiently, which is why they are thought to be better than isolate-based products.
Where to Buy CBD Oil in Vermont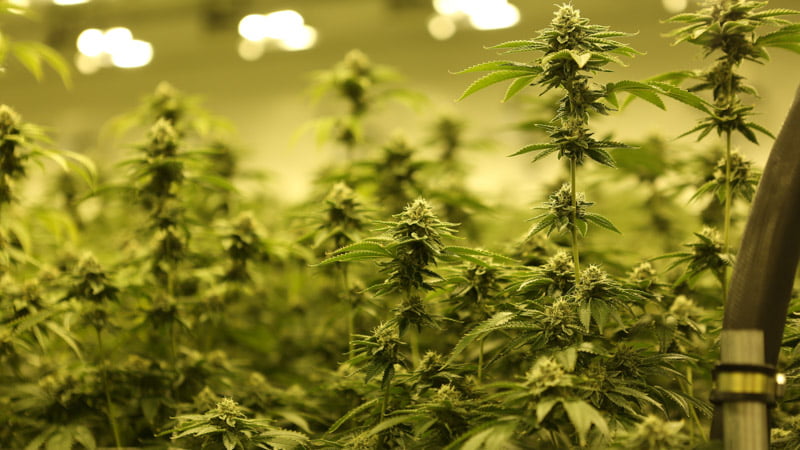 Since hemp and marijuana are legal in Vermont, it's easy to track down a reliable source of CBD oil locally. However, if you're looking for the best deals on quality products for your money, we recommend that you find a trustworthy online store.
Reasons to Shop for CBD Online
CBD products ordered online are almost always more affordable than in-store. Online retailers can cut out the middleman, so you can take advantage of special discounts, coupon codes, bulk pricing, and reward programs. It would be difficult to find them in your local vape store.
Online buying CBD oil is also faster and more convenient because you can instantly compare different products and prices. You don't have to drive around town bouncing between different stores. You can browse them in the coziness of your home. Of course, you'll need to wait a few extra days for your delivery, but even then, buying online saves you time and money.
Last but not least, you can easily research any company that ships CBD oil to Vermont, read their website, ask for lab reports, and reach out to other users on forums and social media. Leave no stone unturned to check the credibility of your potential supplier.
Local CBD Retailers in Vermont
Some people just need to see the product for themselves, touch it, and talk with the staff about their CBD goals. If that's how you prefer to shop for CBD oil in Vermont, below we highlight the best stores in the state. See if you can find your city on this list:
CBD Stores in Burlington
Champlain Valley Dispensary
Northern Lights
Hemptation Infused Goods
CBD Stores in South Burlington
Howie's Humidor
Valley Vape
Healthy Living Market and Cafe
CBD Stores in Rutland
Good Stuff
Up in Smoke
Emporium Tobacco & Gifts
Summary: What's the Best Way to Buy CBD Oil in Vermont?
Vermont is a great place to be if you want to try CBD oil from different sources. The state has legalized recreational marijuana and hemp-derived products are federally legal, so you certainly won't run out of opportunities.
So, what's the best available way to buy CBD in Vermont? One is through online stores and the other is through local shops. These two sources will not give you any legal troubles since CBD is completely legal in Vermont.
Keep in mind to do your research on any company before spending your money on CBD oil in Vermont. Being an educated customer will help you save time and money on trial and error.