Is CBD Legal in Washington? WA Hemp Laws (2023)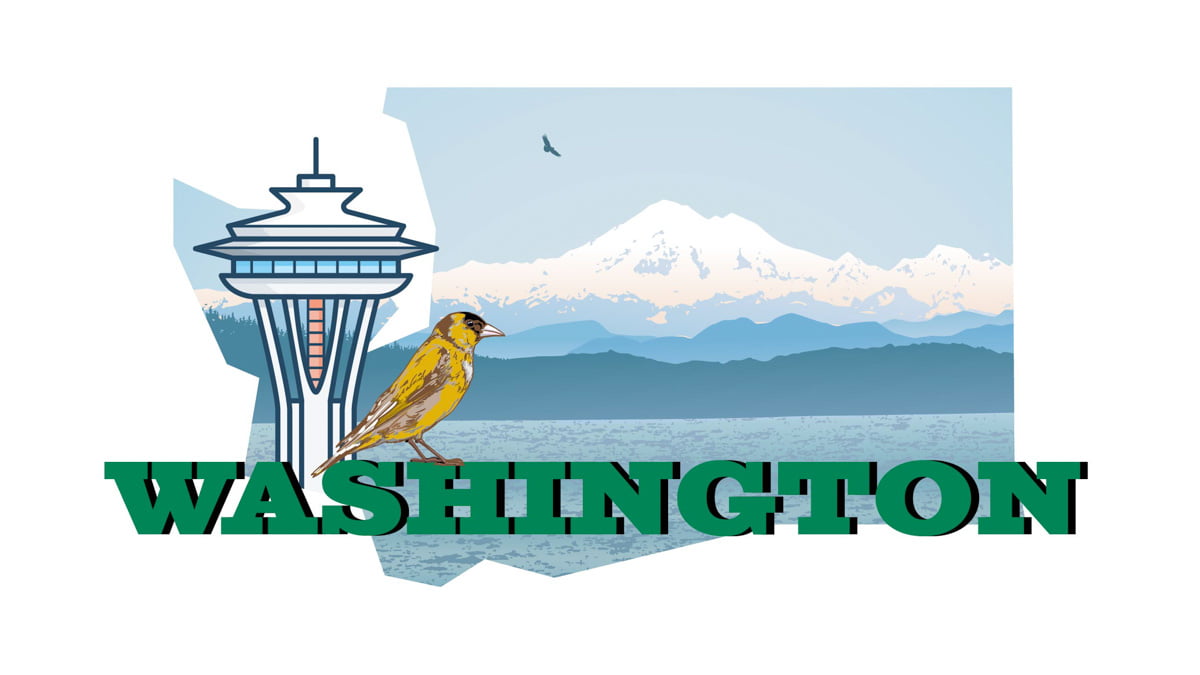 CBD oil in Washington is available in a range of cannabis clinic dispensaries. Still, you can also find your herbal remedy in several brick-and-mortar retailers, vape shops, and health stores. Even if you live in an area that houses no CBD oil shops, remember that you can always purchase CBD products online.
Speaking of the state's policies on cannabis, let's answer the core question.
Is CBD Oil Legal in Washington State?
Yes. If you want to buy CBD oil in Washington State, worry not because marijuana and hemp CBD oil are legal there.
There is, however, a difference in access to these two forms of cannabis oil. While these are rather nuances, it's good to know them to always act according to the state's law.
Marijuana CBD Oil in Washington State
In 2012, marijuana was decriminalized by Washington State's Initiative 502 (I-502). Since then, much has changed; the recreational use of marijuana has been legalized, and there are already a few dispensaries that operate to sell only marijuana products, including CBD oil. The regulated system of marijuana production and distribution is similar to Washington's liquor controls.
Simply put, you can legally buy marijuana CBD oil in Washington State, provided that you purchase it from a licensed source. You can legally possess 72 ounces of CBD oil, as the product falls under the "marijuana-infused liquid" category.
Related: Is Marijuana Legal in Washington?
Hemp CBD Oil in Washington State
Like in all 50 states, hemp-derived CBD oil is legal in Washington State. Hemp CBD oil falls under the Farm Bill of 2018, and Washington State additionally passed the SB 6206 legislature, which legalized hemp statewide.
Buying hemp CBD oil in Washington State is extremely easy and convenient. Here's a quick walkthrough for those who want to try CBD for the first time and are looking for an A-class CBD oil provider.
Where to Buy CBD Oil in Washington State
There are two ways in which you can purchase CBD oil in Washington State – either locally or online. If you live in an area with lots of head shops and dispensaries, feel free to explore their supplies and ask for a bottle of high-quality CBD oil.
If, on the other hand, you prefer to shop on the Internet, consider buying CBD oil online.
Buying CBD Oil Online in Washington State
Buying CBD oil online boils down to finding a trusted manufacturer. A decent source is a key to getting high-quality CBD oil because it allows you to experience the real spectrum of Cannabidiol's health benefits.
A trusted CBD oil company should take care of the following:
Source their CBD from 100% organic, non-GMO certified hemp
Use CO2 extraction to produce the CBD Oil
Test their products in licensed laboratories for the cannabinoid content and potential contaminants
Use the full spectrum of cannabinoids in their extracts
Provide a clear shipping & return policy
When shopping for CBD oil in Washington State, your best bet will be to choose a U.S.-based company with a reputable name among CBD consumers. If a company takes extra time and effort to ensure their customers get the best of Cannabidiol, they are worth your trust – even if this means spending a couple more dollars on their products.
Please read our guide for more details!
PRODUCT
DETAILS

Best Overall CBD Oil

Royal CBD – Full Spectrum

Rated #1 for overall
Highest quality hemp oil on our list
100% organic, free of pesticides and artificial ingredients
Established brand with 24/7 customer support
30-day 100% money-back guarantee

Click for Best Price

Best Organic Formula

Gold Bee

Sourced from US-grown organic hemp
Contains full-spectrum CBD
Up to 80 mg CBD/mL
Great potency range for beginners
Third-party tested for potency and purity
Great kiwi-honey flavor

Click for Best Price
Local CBD Oil Stores in Washington
As we said, Washington State's CBD market is among the fastest-growing in the U.S. Chances are that you live near some of the best CBD oil stores in the state. If you don't mind taking a trip around the neighborhood to shop for products infused with Cannabidiol, we've got you covered.
Below we list some of the best 5-star CBD oil stores in Washington State. If you want to learn more about shopping for CBD locally, check out our Buying CBD Oil Near Me guide.
| | |
| --- | --- |
| NAME | ADDRESS |
| Uncle Ike's CD | 2310 E Union St, Seattle, WA 98122 |
| Ruckus Recreational | 1465 E Republican St, Seattle WA 98112 |
| Herban Legends | 55 Bell St, Seattle, WA 98121 |
| Ganja Goddess | 3207 1st Ave S, Seattle, WA 98134 |
| Have a Heart – Skyway | 12833 Martin Luther King Jr Way S, Seattle, WA 98178 |
| The Joint Cooperative | 4336 Roosevelt Way NE, Seattle, WA 98105 |
| Anarchy Smoke Shop | 17648 1st Ave S, Burien, WA 98148 |
| | |
| --- | --- |
| NAME | ADDRESS |
| Seattle Vapor Co | 20101 44th Ave W, Lynnwood, WA 98036 |
CBD Stores Near Kirkland AND Issaquah
| | |
| --- | --- |
| NAME | ADDRESS |
| Xhale Vapor N Smoke | 15 Lake St S, Kirkland, WA 98033 5610 E Lake Sammamish Pkwy SE, Issaquah, WA 98029 |
Final Thoughts on Buying CBD Oil in Washington State
Living in Washington State comes with plenty of perks for cannabis consumers. The state has legalized both medical and recreational use of marijuana, with cannabis dispensaries popping up like mushrooms after heavy rain. Every day, people are shopping for CBD oil, be it online or locally. The cannabis community is strong in Washington State, so anytime you need help in choosing the best CBD product for your needs, ask the staff in a dispensary or chat with the customer care of your online CBD oil provider. Whichever method you choose, always keep in mind to look for high-quality Cannabidiol, and don't fall into the trap of buying cheap.