Is Weed Legal in Colorado? CO Cannabis Laws (June 2023)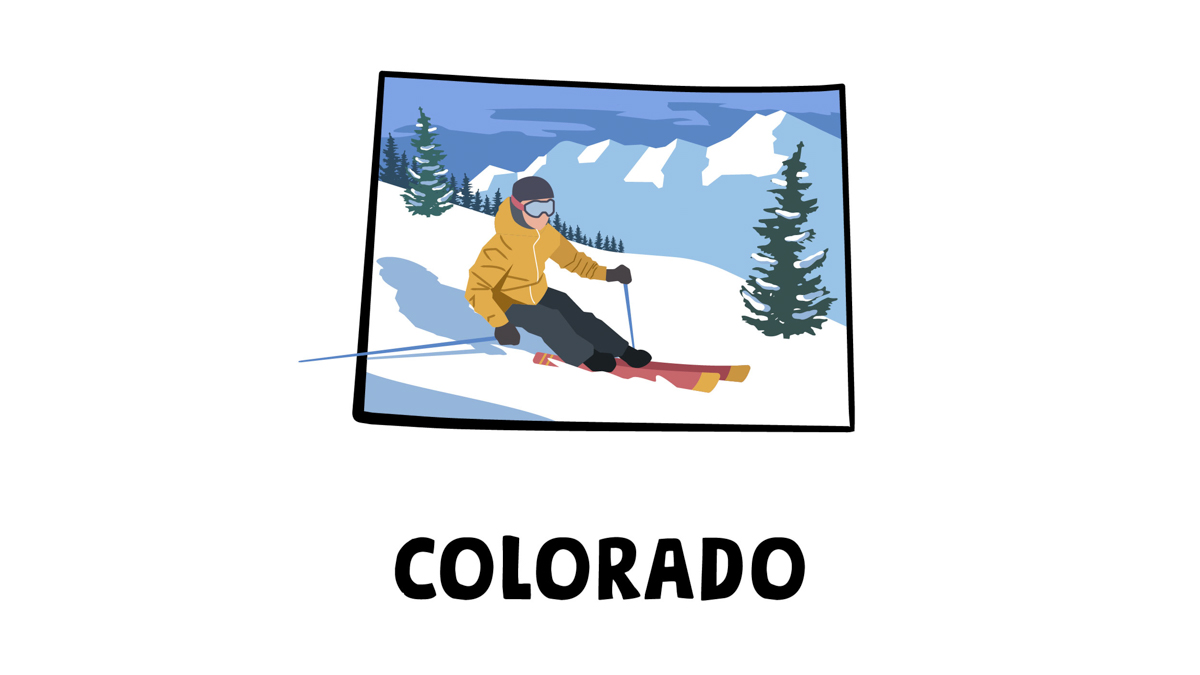 In this article, we answer the question, "Is marijuana legal in Colorado?" We shed light on recreational and medical cannabis laws, possession limits, cultivation, traveling, public consumption, and hemp-derived delta 8 THC.
Colorado has legalized marijuana for both medical and recreational use.
Adults 21 and over may purchase and possess up to one ounce of marijuana.
If you're a Colorado resident, you may cultivate up to six plants, but only three of them can be in the flowering stage.
Medical marijuana patients have higher possession limits — up to 2 ounces — and may grow the same number of plants.
Marijuana can only be purchased from state-licensed dispensaries, and public consumption remains illegal.
In this article, we dive deeper into Colorado marijuana laws, exploring every avenue of use, possession, cultivation, and consumption.
Is Weed Legal in Colorado?
Yes. Cannabis is legal in Colorado for medical and recreational use. Medical marijuana was legalized in 2000 with the passage of Amendment 20, and twelve years later, voters pushed the recreational reform.
However, there are a few legal differences between recreational and medical marijuana users.
Related: Cannabis Laws in the US by State
Here's what you need to know.
Is Recreational Marijuana Legal in Colorado?
Yes. Recreational marijuana use was legalized in Colorado in 2012 when voters passed Amendment 64, also known as Colorado Marijuana Legalization Amendment.
Sales started in 2014 and are limited to licensed establishments. You can purchase weed only from a cannabis dispensary. You need to show legal proof of age to be able to shop.
Adults 21 and older can carry one ounce of weed, eight grams of concentrates, and 800 mg of THC in edibles.
Although you can't smoke weed in public, HB 19-1230 legalized the establishment of lounges and cafes where people can consume marijuana.
Cannabis clubs have been operating in Denver since 2018.
Weed is also available for delivery in Colorado.
Is Medical Marijuana Legal in Colorado?
As mentioned earlier, Colorado legalized medical marijuana in 2000. It allows patients 18 and over to purchase up to two ounces of marijuana from a licensed dispensary and grow up to six plants per household. Of those six plants, three can be in the flowering stage, and the rest must remain immature (veg stage).
Unfortunately, the Colorado Supreme Court allowed employers to legally fire medical marijuana patients in its decision from 2015. A 2020 initiative to rectify this has gone down the drain.
Penalties for Marijuana Possession
Colorado has relaxed laws surrounding cannabis, but that doesn't mean you can do just about anything weed.
Here are the penalties for possessing more than 2 ounces of marijuana:
More than 2 ounces: petty offense, no jail time, $100 ticket
2-6 ounces: misdemeanor, up to 12 months in jail, $700 ticket
6-12 ounces: misdemeanor, 6-8 months in jail, $5000 fine
More than 12 ounces: felony, 1-2 years in jail, $100,000 in fines.
Is Weed Decriminalized in Colorado?
Yes. You can legally have up to an ounce of weed in public. You won't go to prison or even get a fine for carrying that amount.
What's the Future of Cannabis Legalization in Colorado?
It's been 10 years since Colorado legalized marijuana for recreational use. The state has been a role model for other states when it comes to establishing the framework for legal sales and consumption.
Colorado was the pioneering state in pushing the SAFE Banking Act reform, which was first introduced by Colorado U.S. House Representative Ed Perlmutter.
The SAFE Banking Act would open up banking routes for the cannabis industry, which has had to operate on a cash-only basis as many banks were afraid of cooperating with an industry that's still illegal at the federal level.
In 2022, Denver passed programs to increase diversity in the market and let more people of color enter the business.
Delta-8 THC: A Better and Legal Alternative to Marijuana in Colorado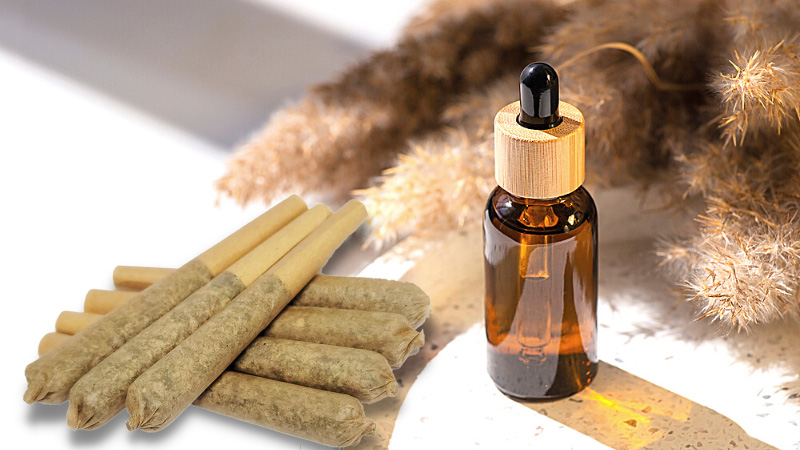 As you can see, Colorado is one of the best states to live in if you have a passion for cannabis.
However, not every cannabis user reacts well to delta-9 THC. Some find it difficult to gauge the optimal dose, while others experience discomfort after any amount of weed.
So far, the only alternative to marijuana is hemp-derived CBD. But since CBD lacks the psychoactive buzz, people have been looking for other options.
And then came delta-8 THC.
Before we elaborate on delta-8 THC's legal status, let's look at the main differences between delta-8 and delta-9 THC.
Delta-8 THC vs. Delta-9 THC
The THC molecule has many variants — the two most popular are delta-8 THC and delta-9 THC.
At the molecular level, both compounds have a similar chemical formula, but their structure is slightly different.
Delta-9 THC has a double bond at the ninth carbon chain; meanwhile, delta-8 THC comes with a double bond at the eighth chain.
That's why delta-8 THC is about 50% as potent as delta-9.
Cons of Delta-9 THC From Marijuana
The higher potency of delta-9 THC makes it more psychedelic — and thus inappropriate for some users.
In low and moderate doses, delta-9 THC can ease stress, elevate your mood, boost your focus, and relieve some pain.
Larger doses will make you feel high, causing euphoria, giggles, increased appetite, red eyes, and altering your thinking patterns. Your perception of time changes, too, and the psychoactive effects are accompanied by a range of therapeutic benefits.
Most people enjoy the high without any unpleasant side effects. However, sensitive individuals may experience the biphasic nature of delta-8 and suffer from a few unwanted reactions.
The side effects of taking too much delta-9 THC include:
Anxiety
Paranoia
Feelings of discomfort
Cold sweats
Dizziness
Confusion
Increased heart rate
Short-term memory problems
Effects and Benefits of Delta-8 THC
Delta-8 THC has a similar effect profile to delta-9 THC, but since it's not as powerful, the effects are smoother and more easy-going. Delta-8 THC also has a lower incidence of triggering anxiety and paranoia.
Of course, these side effects can still occur, but as long as you use delta-8 THC responsibly, they're almost non-existent.
People use delta-8 for its health benefits, including the following:
Anti-nausea
Anti-inflammatory
Pain relief
Increased appetite
Feelings of calmness and relaxation
Neuroprotection
Is Delta-8 THC Legal in Colorado?
Unfortunately, delta-8 is banned in the state. That's beyond strange for a state known for its relaxed marijuana laws.
In May 2021, the Marijuana Enforcement Division (MED) released a bulletin to dispensaries across the states, stating:
"… Industrial Hemp Product is not permitted to be further processed or extracted either before or after inclusion in a marijuana product by a Medical or Retail Marijuana Products Manufacturer. This prohibition includes any process that converts an Industrial Hemp Product, such as CBD isolate, into delta-9, delta-8, delta-10 THC, or other tetrahydrocannabinol isomers or functional analogs."
The decision was justified by the lack of testing measures that would ensure the safety of delta-8 THC products.
Benefits of Buying Delta-8 THC Online
You should always check your state's cannabis laws before buying delta-8 THC. If you live in Colorado or other states that have banned delta-8 THC, you won't have access to legal delta-8 products.
However, if you reside in a place where delta-8 THC is legal, buying online is more reasonable than in-store.
Online shops have better pricing and discounts because they can cut out the middleman. You can further save more money by joining a reward program, subscription orders list, or using a coupon code.
When you buy online, you can also read customer reviews and look into third-party tests before you buy.
Ordering online is also easier and more convenient because you can shop in the comfort of your home, unrestricted by opening hours and location. Online stores have a greater selection of products, and they do not degrade as quickly as products lefts on store shelves.
Best Online Delta-8 THC Stores in Colorado
The delta-8 THC space is underregulated, with no manufacturing, testing, and labeling standards in place. This means that customers must shoulder the responsibility for research.
In a rush? Don't worry, I've done the hard part for you. If you're looking for a company that offers exceptional integrity, transparency, and product quality, check out the two superior delta-8 brands below.
1. Area 52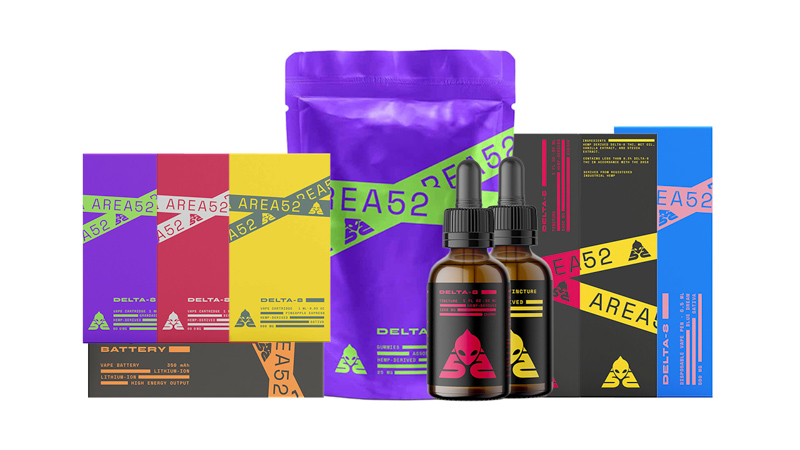 Area 52 is a brand from Nevada that specializes in delta-8 THC extracts. The company has a bold statement, "alienize your mind," which is by far the best depiction of delta-8 THC's effects I've seen.
You can choose from delta-8 THC tinctures, edibles, vape carts, and pre-rolls. These products can pack a punch — with 25–40 mg of delta-8 THC per serving — and they also have an exceptional terpene content.
Terpenes not only provide cannabis with its unique aromas and flavors, but they also potentiate the effects of cannabinoids, making lower doses more effective.
Recently, Area 52 has expanded its product range with "true full-spectrum" products, featuring a few novel formats like HHC gummies and delta-8 honey, as well as more traditional products, including energy gummies, sleep gummies, immunity gummies, and CBD oil.
All products from Area 52 are rigorously tested in an ISO-certified laboratory for potency and purity.
2. Finest Labs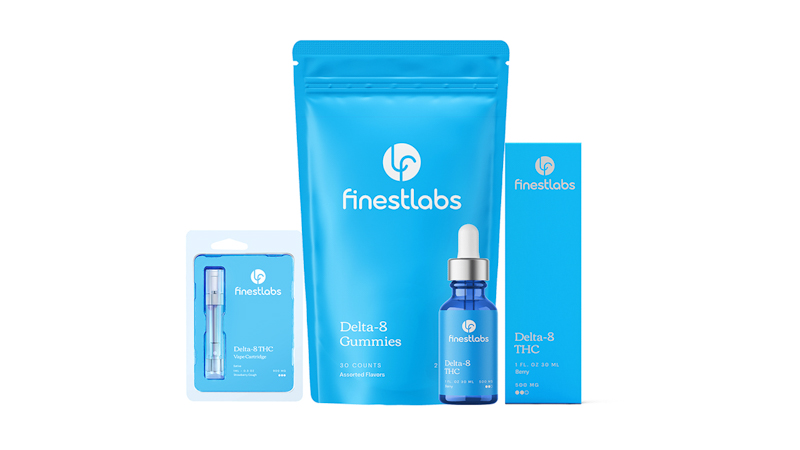 Finest Labs offers a humble selection of delta-8 THC extracts, but despite not having an abundance of products in its store, the company decided to focus on mastering its formulas.
Finest Labs uses a scientific approach to cannabinoids and terpenes, emphasizing the right ratios between these compounds to get the most out of the whole-plant synergy.
The brand offers delta-8 THC tinctures, edibles, and vapes. The vapes are infused with strain-specific terpenes — indica, sativa, and hybrid — to help you tailor the experience to the time of day and your preferences.
Finest Labs is also one of the most respected manufacturers of botanical terpenes in the country. You can buy both single terpenes and unique blends that resemble the aroma and flavor profiles of various cannabis strains.
FAQs
Who can use medical marijuana in Colorado?
You can apply for a medical marijuana card in Colorado if you have one of the following medical conditions:
Cancer
Glaucoma
HIV/AIDS
Cachexia
Persistent muscle spasms
Seizures
Severe nausea
Severe pain
Post-traumatic stress disorder (PTSD)
Autism spectrum disorders
Any condition for which a doctor would prescribe an opioid.
Can you grow weed in Colorado?
Yes. Any adult person living in Colorado may grow up to six plants per person, with no more than three plants in the flowering stage at any time. Non-Colorado residents aren't permitted to cultivate cannabis.
Can you smoke marijuana in public?
It's illegal to consume marijuana in any way — smoking, eating or vaping — in public places in Colorado.
If you openly consume cannabis, you're guilty of a petty drug offense and may have to spend 24 hours of community service and pay a maximum fine of $100.
In 2018, Denver established public consumption lounges and cafes for marijuana.
Can you travel with marijuana in Colorado?
Yes, but the weed must be kept in a closed container and out of the driver's reach.
It's also illegal to drive under the influence (DUI). If you're suspected of a DUI, you'll have to take a blood test that will determine the concentration of THC metabolites in your blood.
Traveling with marijuana outside of Colorado is a federal felony (marijuana trafficking), punishable by up to 5 years in jail and $250,000 in fines for less than 5 kg of marijuana or fewer than 50 plants.
Is buying weed online an option in Colorado?
Yes. You can order marijuana for pick-up or delivery in Colorado as long as you're at least 21 with a valid ID.
Is CBD oil from hemp legal in Colorado?
Yes, Colorado legalized hemp-derived CBD in 2018 when the amended Farm Bill was signed into law.
Hemp became once again an agricultural commodity that farmers can grow and sell for any use, including clothes, ropes, paper, construction materials, biofuel, food, and health supplements like CBD oil.
You shouldn't have problems finding CBD in Colorado's local stores, such as dispensaries, pharmacies, wellness centers, organic food stores, and online.
Buying Weed in Colorado: Bottom Line
Colorado is the pioneer of cannabis legalization. It was one of the first few states to legalize marijuana for recreational use, along with Washington.
Since then, Colorado has generated billions of dollars of tax revenue and has transitioned those resources to neglected communities, schools, public roads, and healthcare.
The state is also leading cannabis reforms in other sectors, such as banking. The SAFE Banking Act has its roots in Colorado.
Unfortunately, hemp delta-8 THC remains banned until the industry finds a way to standardize laboratory testing for the chemicals used in the conversion from CBD.