Is CBD Legal in Colorado? CO Hemp Laws (2023)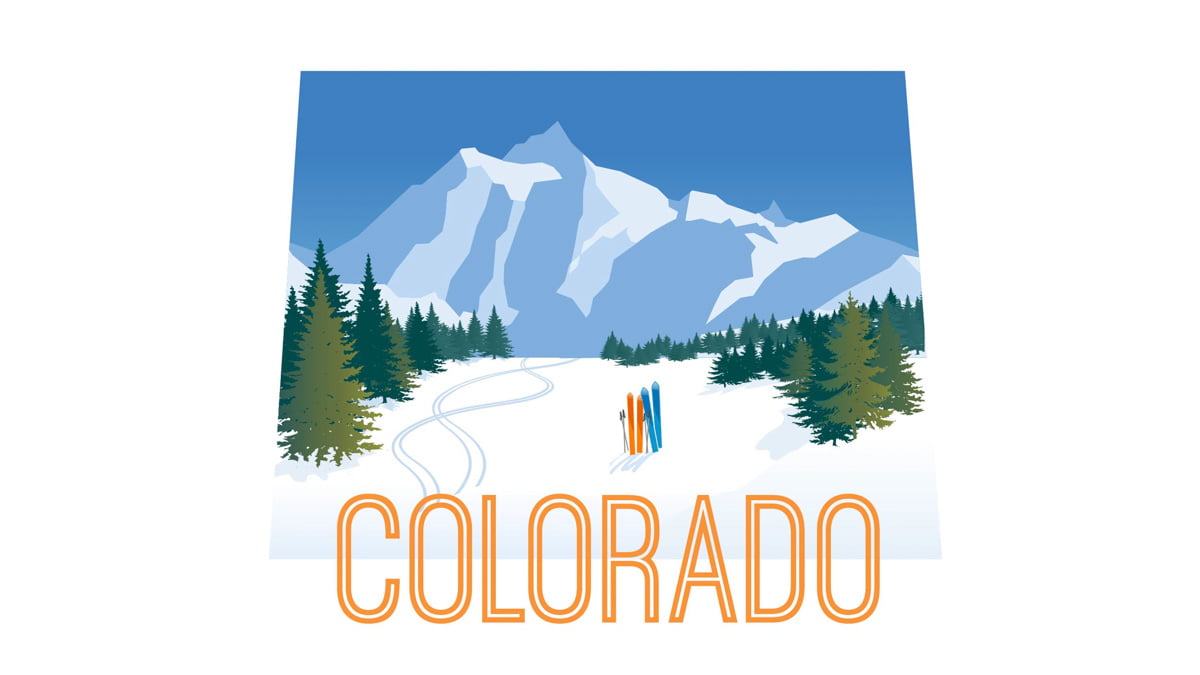 When Colorado legalized the recreational use of marijuana in 2012, the whole world stopped and envied them. After all, it was a truly revolutionary step in bringing the nationwide legalization one step closer to the U.S. Since then, several other states have jumped on the legalization bandwagon, and in January 2018, California, the weed capital city of the world, launched its first legal sales of cannabis to recreational users.
Nonetheless, Colorado remains one of the most sought-after states for all cannabis enthusiasts. Whether you're up for buying marijuana CBD oil or hemp-derived CBD oil in Colorado, you couldn't find yourself in a better place. Now, let's take a closer look at one of the most progressive and forward-thinking states regarding cannabis legislation.
Is CBD Oil Legal in Colorado?
Yes, buying CBD oil is legal in Colorado. However, not all CBD oils are the same, and it's paramount always to check the source of your cannabidiol. Because of the current legislative framework for cannabis, both marijuana and hemp-derived CBD oil is available to medical and recreational consumers. There are some differences in the purchasing process, though.
Related: CBD Laws by State
Buying Marijuana CBD Oil in Colorado
Since 2012, marijuana has been legal in Colorado for both medical and recreational purposes. Now, you need to understand a couple of things. To begin with, when buying marijuana CBD oil in Colorado, you will have to search for online or local dispensaries that distribute cannabis in various forms. If you're 21 and up and have valid ID proof, you can go to a licensed recreational marijuana dispensary and pick the CBD product of your choice.
Recreational dispensaries are not permitted to give medical advice to customers, so if you need one, you should visit a medical marijuana dispensary or a double-licensed store, where the staff can guide you through your cannabis treatment. To buy marijuana CBD oil for medical purposes, you need a recommendation or MMJ card from your doctor. Once you've obtained it, you can buy marijuana CBD oil in Colorado in both medical and recreational dispensaries. Keep in mind that marijuana CBD oil has higher levels of THC, meaning it has psychoactive properties. If you want a non-intoxicating form of CBD, opt for hemp-derived CBD oil.
Related: Is Marijuana Legal in Colorado?
Buying Hemp CBD Oil in Colorado
Hemp CBD oil is legal in all 50 states because it contains only trace amounts of THC (less than 0.3%) and has no intoxicating properties whatsoever. As you might've guessed, Colorado is no exception, and the state has some pretty kickass CBD oil stores selling hemp-derived goodies. Since hemp CBD oil is not considered a medicine, it's not regulated by FDA and falls under the category of food supplements. Therefore, you don't need a prescription to buy it. Hemp-derived CBD oil comes with similar benefits as marijuana CBD oil, save because it has very little to no THC. On top of that, hemp CBD oil comes with great nutritional values, making it a fine addition to your healthy lifestyle. Nevertheless, remember that the CBD oil industry is, least to say, very loosely regulated. This makes it difficult (especially for new customers) to find a trusted manufacturer who would live up to the gold standard and deliver full-spectrum, pure CBD oil whose efficacy is backed by 3rd party lab testing.
Where to Buy Hemp CBD Oil in Colorado
Buying CBD oil in Colorado but don't know where to start? It's pretty simple. You can buy hemp-derived CBD oil online or somewhere near you.
Buying Hemp CBD Oil Online in Colorado
Hemp-derived CBD oil is available in plenty of online stores, but for the ultimate shopping experience, we strongly recommend buying your goods from the source, i.e., from the manufacturer.
PRODUCT
DETAILS

Best Overall CBD Oil

Royal CBD – Full Spectrum

Rated #1 for overall
Highest quality hemp oil on our list
100% organic, free of pesticides and artificial ingredients
Established brand with 24/7 customer support
30-day 100% money-back guarantee

Click for Best Price

Best Organic Formula

Gold Bee

Sourced from US-grown organic hemp
Contains full-spectrum CBD
Up to 80 mg CBD/mL
Great potency range for beginners
Third-party tested for potency and purity
Great kiwi-honey flavor

Click for Best Price
Local CBD Oil Stores in Colorado
There is already a myriad of CBD stores in Colorado where you can buy your CBD products locally. As the industry is growing rapidly, it goes without saying that we can expect more CBD oil stores to pop up in the near future. Here's the list of the best CBD stores for buying CBD oil in Colorado based on customer reviews:
Best CBD Oil Stores in Denver
| | |
| --- | --- |
| Name | Address |
| Meadowlark 64 | 2701 Larimer St, Denver, CO 80205 |
| iPuff Vape | 3405 N Downing St, Denver, CO 80205 |
| Rigs 4 Us | 5912 E Colfax Ave, Denver, CO 80220 |
| Headed West | 1565 S Colorado Blvd, Denver, CO 80222 |
| Denver Electronic Cigarettes | 4340 E Kentucky Ave, Denver, CO 80246 |
| Positive Vibe & Gifts Shop | 3398 S Broadway, Englewood, CO 80113 |
| Payless Tobacco and Gifts | 6385 Wadsworth Blvd, Arvada, CO 80003 |
Best CBD Oil Stores in Colorado Springs
| | |
| --- | --- |
| Name | Address |
| Oya Vape | 722 Cheyenne Meadows Rd, Colorado Springs, CO 80906 |
Best CBD Oil Stores in Durango
| | |
| --- | --- |
| Name | Address |
| Third Eye Vapor | 3102 Main Ave, Durango, CO 81301 |
Final Thoughts on Buying CBD Oil in Colorado
Colorado has long been a paradise for cannabis enthusiasts. This state offers the creme de la creme of CBD products when it comes to the quality of both marijuana and hemp CBD oil. The state remains the front-runner with its liberal and forward-thinking approach to the cannabis industry. As more research is conducted to provide sound evidence for the unquestionable benefits of CBD oil – it's only a matter of time before more states follow Colorado in implementing new policies for cannabis.