Is Weed Legal in Connecticut? CT Cannabis Laws (June 2023)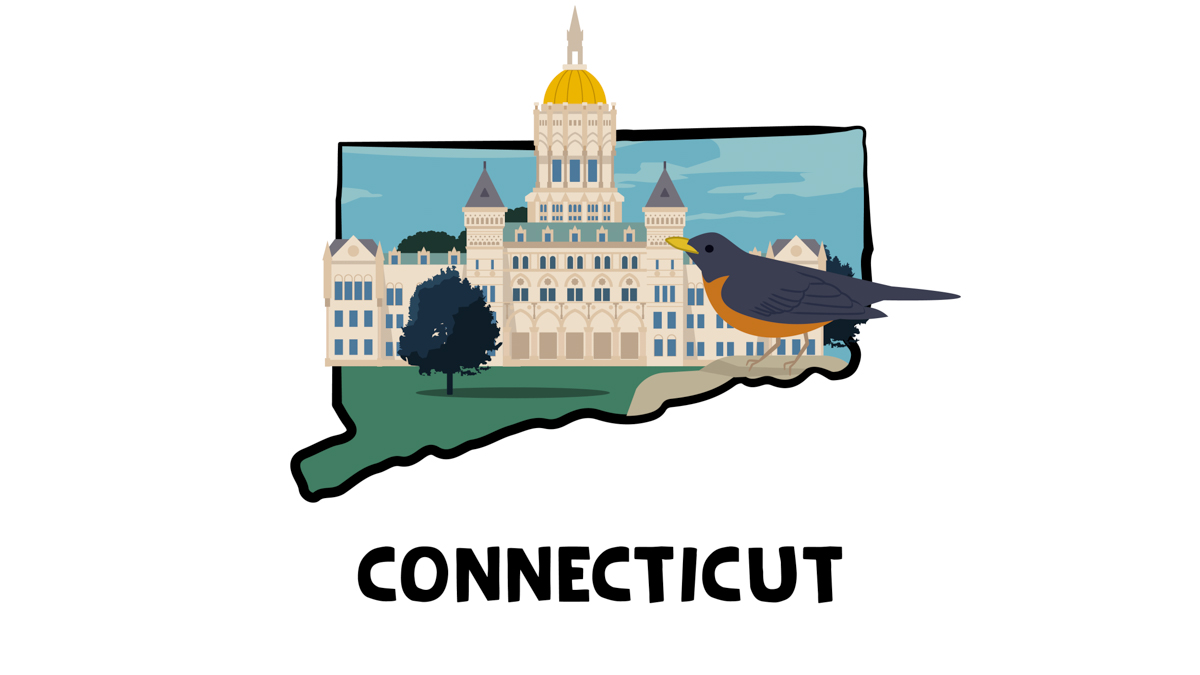 This article provides information on the laws that surround weed in the state of Connecticut. We will cover and answer the question, "Is weed legal in Connecticut?". This guide will inform you of the state's possession limits, laws on public consumption and transporting of weed, and cultivation.
Marijuana is legal in Connecticut for both medical and recreational purposes. Adults aged 21 and older can now legally buy marijuana in the state.
The state has a strict medical marijuana program that includes eligible conditions. You must meet the requirements to purchase marijuana legally in this state.
The state also legalized growing the plant, but with certain limits. Medical patients can grow up to three mature plants at home. For recreational users, growing will be legal on July 1, 2023.
Let us dig deeper into the laws of marijuana in the state of Connecticut.
Is Weed Legal in Connecticut?
Yes. Connecticut has legalized marijuana for adults 21 years of age and older. Recreational marijuana has been legal since July 1, 2021. Medical use was made legal in 2012 through legislation.
Related: Where Is Cannabis Legal?
Is Recreational Weed Legal in Connecticut?
Yes. Since 2021, recreational marijuana use has been legal here. Connecticut is the 19th state to finally have cannabis legal for adult use. It's also the sixth state to have made marijuana legal through a state legislature.
The signing of S.B. 1201 marks the end of cannabis prohibition in the state. But the cannabis law in Connecticut is still subject to changes since the government is still taking steps toward a deliberate process of legalization.
Is Medical Marijuana Legal in Connecticut?
Yes, medical marijuana is legal in Connecticut. It was legalized in 2012, allowing diagnosed patients to use marijuana for medical purposes while also preventing marijuana from being misused or diverted away from its medical purposes.
Medical patients are allowed to store up to 5 ounces of marijuana, which has to be in a locked container. They can only buy a maximum of 2.5 oz per month. You need a valid medical marijuana card to purchase your medicine from the state-licensed dispensaries.
Penalties for Marijuana Possession
Marijuana is legal in Connecticut, but this doesn't mean you can go on a usage spree. There are still requirements and rules to be followed to keep you out of legal trouble.
The penalties apply to the marijuana possession limits set by the state code. The penalties are as follows:
Violation
1st Offense
2nd Offense
Above 1.5 oz (public)
Jail – 1 year

Fine – $2,000

Jail – 1 year

Fine – $2,000

Cultivation of more than the allowed number of plants
Written warning
Fine – $500
Distribution of less than 1 kg
Jail – Up to 7 years

Fine – $25,000

Jail – Up to 7 years

Fine – $100,000

Distribution of 1 kg or more
Jail – 5 – 20 years

Fine – $25,000

Jail – 10 – 25 years

Fine – $100,000
Is Weed Decriminalized in Connecticut?
Yes, weed is now completely legal in Connecticut. Just make sure that you only carry 1.5 oz of cannabis to stay within the legal realm. You should also be of legal age to buy and possess marijuana in Connecticut. Any violations will result in hefty fines and penalties, as mentioned above.
What's the Future of Cannabis Legalization in Connecticut?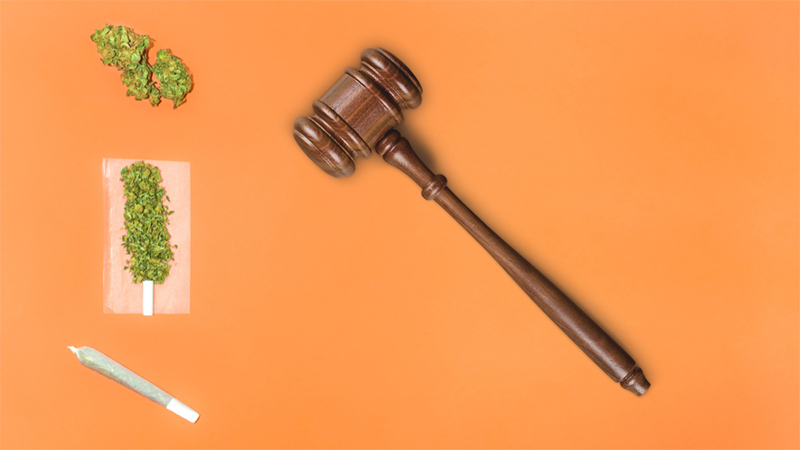 There is progress for the future of cannabis in Connecticut. As it has been recently legalized for recreational use, the growing and cultivation of cannabis plants for adults will also be legalized on July 1, 2023. This means that more residents will get hold of marijuana in the state, allowing the industry to grow even further.
Delta-8 THC: A Better and Legal Alternative to Marijuana in Connecticut
With the legalization of CBD for both medical and recreational purposes, the doors are open to more cannabinoids. Delta-8 THC is among those that can benefit from the legalization bill.
Delta 8 can be a better choice than marijuana. Though they have similar effects, delta 8 will not make you paranoid or stoned. There are already lots of products that contain delta-8 THC. You just have to look for dispensaries and sellers that legally sell them.
Delta-8 THC vs. Delta-9 THC
Delta-8 THC and delta-9 THC are both cannabinoids. However, they have different effects on the body. Delta-8 is about 50% less potent than delta-9 THC.
In other words, you'd have to take twice as much delta-8 to reap the same benefits as delta-9.
While delta-9 THC has this bond at the ninth carbon chain, delta-8 THC has it at the eighth carbon chain — hence the difference in potency.
Cons of Delta 9 THC From Marijuana
Marijuana is a strong relaxant with a mild psychedelic potential. It also has a biphasic nature, meaning that low and high doses provide opposite effects.
When you take a low or moderate dose of THC, it will make you feel relaxed, calm, elevated, and even improve your cognitive performance.
Larger doses will get you high, inducing euphoria, deep relaxation, increased appetite, and a change in sensory perception.
While most people enjoy that buzz, some individuals are too sensitive to handle it. THC often backfires on them, triggering the following reactions:
Anxiety
Paranoia
Feelings of discomfort
Cold sweats
Dizziness
Confusion
Increased heart rate
Short-term memory problems
Effects and Benefits of Delta-8 THC
Delta-8 THC contains euphoric and psychoactive properties. It also causes pleasure, relaxation, and potential pain alleviation, but these effects are less potent than with delta-9 THC.
People who use delta-8 THC for medical reasons report that the cannabinoid:
Calms nausea
Improves appetite
Relieves pain
Improves mental health
Prevents vomiting during treatments
Even if you take a higher dose, you're much less likely to experience anxiety and paranoia. Of course, they can still happen if you take more than enough — but it's not as common as with marijuana.
Is Delta 8 Legal in Connecticut?
Delta 8 is legal but regulated in Connecticut. This means that you can only buy it from licensed and registered cannabis dispensaries and sellers.
Because of this law, many online shops have stopped shipping Delta 8 products to Connecticut.
Benefits of Buying Delta-8 THC Online
Connecticut only allows registered retailers to sell Delta 8 products. Because of these, residents will not be able to enjoy the benefits of buying from online sources.
However, those living in states where Delta 8 is allowed for sale can enjoy the following benefits of buying online compared to in-store:
Convenience
More access to research, feedback, and reviews on the products and sellers
Bigger selection of products to choose from
Some online sellers offer discounts and freebies
Prices are often lower online since you are skipping middlemen and operational fees.
Connecticut's Top Delta-8 THC Online Stores
There are no online shops that can ship to Connecticut since the state only allows registered retailers to sell Delta 8 products within the state.
But for those who can legally buy Delta 8 products in their state, here are the top Delta 8 stores that you can purchase from online:
1. Area 52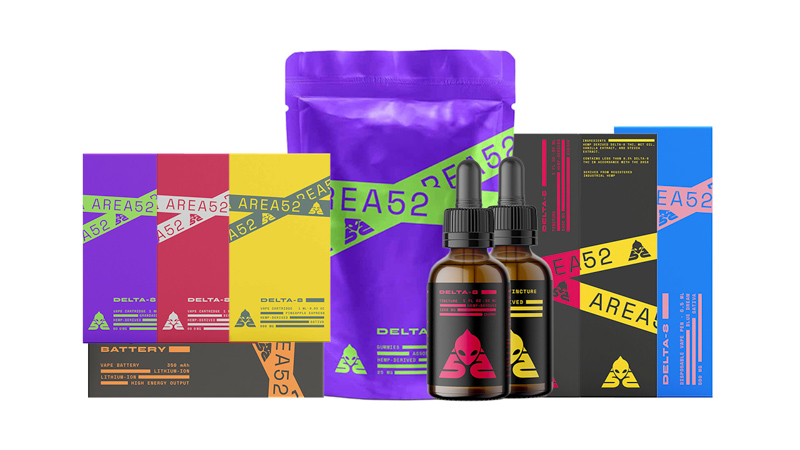 Get 15% off all Area 52 products. Use code "CFAH" at checkout.
Area 52 is a surefire pick if you're looking for premium-grade delta-8 products at reasonable prices.
The company offers various forms of delta-8, such as tinctures, gummies, vapes, and pre-rolls, allowing you to tailor the experience to your health goals and lifestyles.
You can also choose from its broad range of "true full-spectrum products," featuring novel formats like delta-8 honey and HHC gummies, as well as traditional products like energy gummies, sleep gummies, immunity gummies, and CBD oil.
All of Area 52 products are rigorously tested by an ISO-certified laboratory for potency and common contaminants, such as pesticides, heavy metals, solvents, and mold. The lab reports are available on request.
2. Finest Labs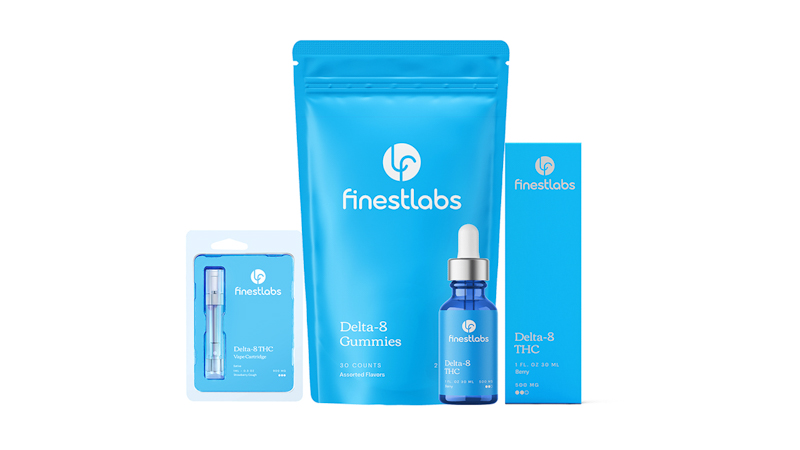 If you want a company that has a scientific, no-BS approach to delta-8 THC extracts, Finest Labs is the way to go. The company offers a simple but well-crafted selection of delta-8 products, including tinctures, vapes, and gummies.
Finest Labs offers different potency options that suit both beginners and experienced users — you can choose between 10–25 mg of delta-8 THC per serving.
Finest Labs is also one of the most respected manufacturers in the terpene space. It boasts a selection of 31 terpene blends that resemble the flavors and aromas of specific cannabis strains (Indica, Sativa, and Hybrid)
FAQs
Who is allowed to use medical marijuana in Connecticut?
Only Connecticut residents who are being treated for a severe medical condition by a doctor, physician assistant, or advanced practice registered nurse with a Connecticut license are eligible to apply for a medical marijuana card.
These medical conditions will make you eligible to apply for a medical marijuana card in Connecticut:
Cancer
Glaucoma
Parkinson's Disease
Multiple Sclerosis
Epilepsy
Cachexia
Wasting Syndrome
Crohn's Disease
Post-Traumatic Stress Disorder
Severe rheumatoid arthritis
Neuropathic facial pain
Post-Herpetic Neuralgia
Can you grow weed in Connecticut?
Yes. After July 1, 2023, adults over the age of 21 are permitted to cultivate six marijuana plants for their use.
Anyone who wants to cultivate more than six plants or grow them for distribution has to apply for a cultivator or micro-cultivator license from the state of Connecticut.
Can you smoke marijuana in public?
No. Smoking marijuana in public places is prohibited in Connecticut. You can only smoke indoors or in designated areas.
Can you travel with marijuana in Connecticut?
Yes. Residents of Connecticut are permitted to transport and store up to five ounces in a locked container. This is applicable for local travel.
However, if you are traveling across states, it is important to know if your destination has already legalized marijuana. You cannot bring marijuana into states where it is illegal, as it will put you in legal trouble when caught.
Traveling with marijuana anywhere can always come with a risk. It is best to do your research before traveling to avoid hassles.
Is buying weed online a good option?
Yes, but delivery will be handled only by licensed delivery services.
Is CBD oil from hemp legal in Connecticut?
Yes. Hemp-derived CBD is completely legal in Connecticut. The state follows the same guidelines as stated in the 2018 Farm Bill. This requires CBD products to have at least 0.3% THC content. Any amount above this number is considered illegal.
Buying Weed in Connecticut: Final Thoughts
It's a good thing that weed is now legal in Connecticut, both for medical and recreational purposes. However, residents should continue to follow the state's guidelines regarding the possession, distribution, and cultivation of marijuana.
You must be at least 21 years old to legally purchase weed in Connecticut. You can't purchase more than 1.5 ounces of marijuana. Home cultivation limits include 6 plants per household.
Legalization also comes with one major benefit — cannabis in Connecticut is regulated in terms of the manufacturing, labeling, and lab testing standards, granting people access to safe products that are free from dangerous contaminants.
If you're looking for a milder alternative to marijuana, check out hemp-derived delta-8 products. They offer milder effects and a better safety profile than delta-9 THC — not to mention they're federally legal.
Enjoy shopping for weed in Connecticut!