Is CBD Oil Legal in Connecticut? CT Hemp Oil Laws (2023)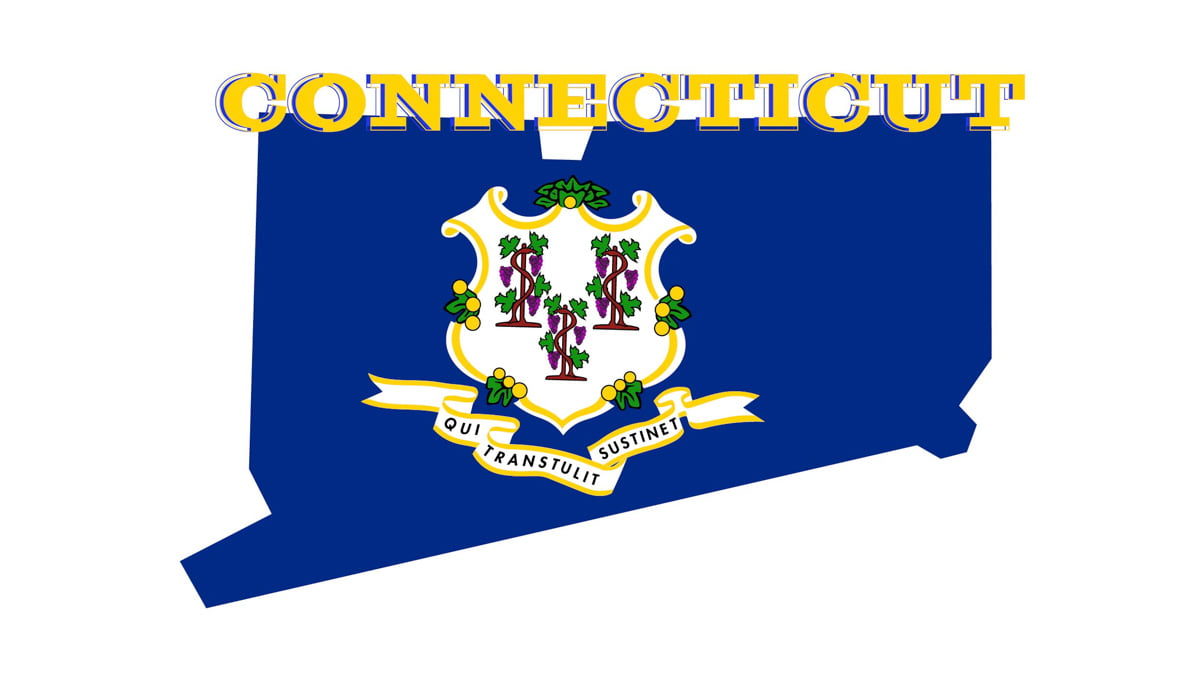 Looking for one of the best places to buy CBD oil in New England? Then, dear friends, Connecticut should be your next stop. With the CBD industry growing rapidly across the United States, Connecticut seems to be joining the biggest CBD markets such as Florida, California, and New York.
Having said that, the question you are about to read below might sound obvious, and we understand your confusion. Nonetheless, if you are familiar with CBD oil, you're probably well aware that it can be sourced from both marijuana and hemp.
And this is where the legal intricacies begin. Fortunately, Connecticut is a pretty forward-thinking state for cannabis, so it won't take us long to explain the state's legal framework for the plant.
Is CBD Oil Legal in Connecticut?
The short answer is yes, CBD oil is legal in Connecticut. However, the source of Cannabidiol will determine whether or not you can buy it legally without a prescription. There are slight differences in the access to CBD oil from marijuana and hemp, so here's a quick breakdown of what you need to know to avoid falling into trouble with the state's law.
Related: CBD Legality Map in the US
Marijuana CBD Oil in Connecticut
Although the use, possession, and distribution of marijuana for recreational purposes are illegal and can be charged with a civil penalty in the state of Connecticut, the in-state medical marijuana program is very advanced and offers access to marijuana CBD oil for patients with a wide range of health conditions and illnesses.
The medical use of marijuana was legalized in 2012 when Gov. Dannel Malloy signed House Bill 5389. Under the new law, qualified patients are permitted to possess any "reasonably necessary" amount for a one-month treatment. Patients who want to buy and carry marijuana CBD oil in Connecticut must always have valid registration certificates to avoid being arrested and prosecuted.
A person who wants to apply for Connecticut's medical marijuana program must meet the following criteria:
Must be a resident of Connecticut with valid proof of identification
Must not be an inmate
Must not be subject to the supervision of the Department of Corrections
If these conditions are fulfilled, then individually possess, use, and cultivate medical marijuana; the cultivation was made legal by House Bill 5780 signed by Gov. Malloy in July 2015.
Once you receive your medical marijuana card, you can go to one of the state-licensed dispensaries and buy your marijuana CBD oil.
Related: Is Marijuana Legal in Connecticut?
Hemp CBD Oil in Connecticut
According to the Farm Bill of 2018, hemp-derived CBD products are federally legal; however, individual state laws may regulate CBD oil within their borders. When it comes to buying hemp CBD oil in Connecticut, the state hasn't placed any restrictions regulating the sales, possession, and transportation of hemp-based products. However, House Bill 5780 amended the law regarding in-state hemp cultivation, allowing higher education institutions or the state department to grow industrial hemp for research purposes.
Where to Buy CBD Oil in Connecticut?
As mentioned before, Connecticut is one of the best places to buy CBD in the U.S. It is home to plenty of renowned CBD oil stores in the most populated cities, including the Hartford and Bristol Area, New Haven and Milford, Danbury, Newtown, and Bethel.
Yet, if you don't live anywhere near those areas, you can buy CBD oil online from one of the reputable CBD suppliers.
Buying CBD Oil Online in Connecticut
For those who don't want to travel around the city to find a CBD oil store, shopping for CBD oil online is a good alternative. Online retailers offer a wide range of different CBD products, from standard tinctures and capsules to salves, vape juices, and pet treats.
Moreover, when buying CBD oil online, you can expect attractive wholesale deals. This aspect of online shopping provides you with the opportunity to buy large quantities of CBD oil at affordable prices. It's invaluable for people who need a high dose of Cannabidiol daily.
PRODUCT
DETAILS

Best Overall CBD Oil

Royal CBD – Full Spectrum

Rated #1 for overall
Highest quality hemp oil on our list
100% organic, free of pesticides and artificial ingredients
Established brand with 24/7 customer support
30-day 100% money-back guarantee

Click for Best Price

Best Organic Formula

Gold Bee

Sourced from US-grown organic hemp
Contains full-spectrum CBD
Up to 80 mg CBD/mL
Great potency range for beginners
Third-party tested for potency and purity
Great kiwi-honey flavor

Click for Best Price
Local CBD Oil Stores in Connecticut
As one of the most popular wellness products these days, Cannabidiol is storming the shelves of different brick-and-mortar stores in Connecticut. We've profiled some of the state's top-rated retailers selling products infused with Cannabidiol.
Best CBD Oil Stores in the Hartford and Bristol Area
| | |
| --- | --- |
| Name | Address |
| The Health and Wellness Dream | 946 Terryville Ave, Bristol, CT 06010 |
Best CBD Oil Stores in the New Heaven and Milford Area
| | |
| --- | --- |
| Name | Address |
| Blazin Vibes | 16 Red Bush Ln, Milford, CT 06461 |
Best CBD Oil Stores in the Bethel, Newtown, and Danbury
| | |
| --- | --- |
| Name | Address |
| Compassionate Care | Bethel, CT 06801 |
| Twilight Vapor | 10 Hayestown Ave, Danbury, CT 06811 |
Final Thoughts on Buying CBD Oil in Connecticut
As the popularity of CBD continues to grow at an incredible pace, we can soon expect more CBD oil stores to open in the upcoming months. Although marijuana CBD oil is reserved exclusively for patients protected by the state's medical-marijuana program, its hemp-derived counterpart is widely available in different stores in Connecticut. For those who can't find a CBD store nearby, buying CBD online is a great option. The majority of reputable CBD companies ship their products to all 50 states, and they often offer attractive deals for their long-time customers.
Ready to buy your first bottle of CBD oil in Connecticut?