Is Delta 8 Legal in Florida? FL State Laws 2023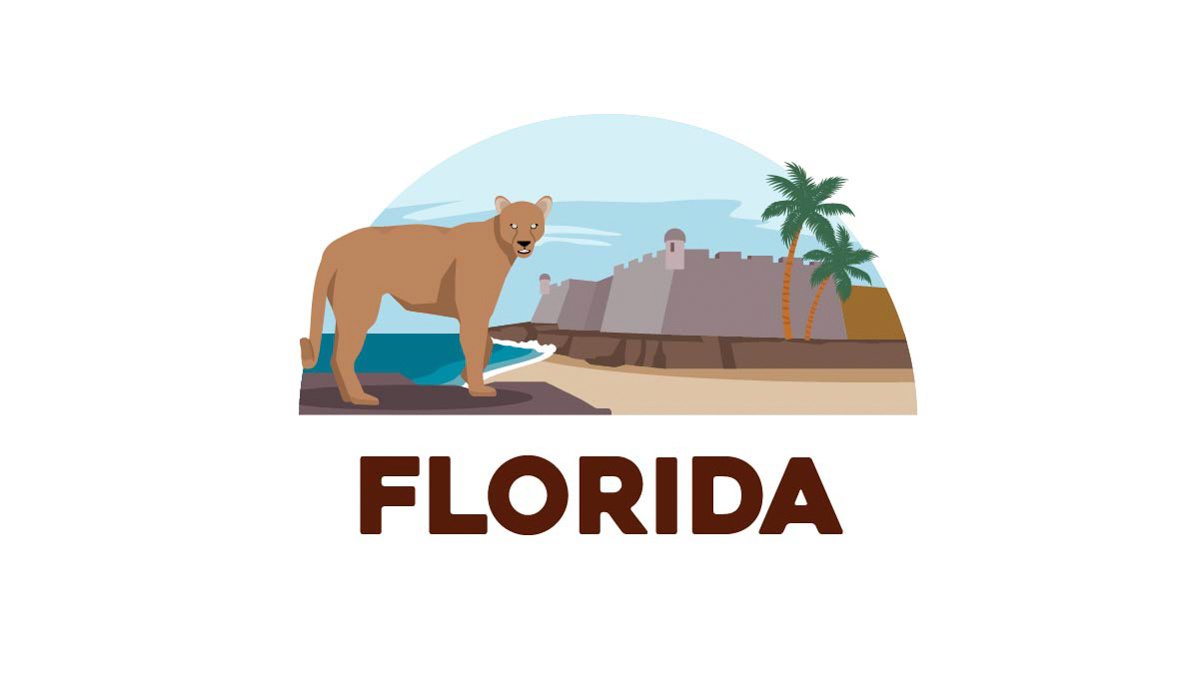 Is delta 8 THC legal in Florida? Yes, but there are certain limitations you should be aware of.
While the state allows hemp-derived products and has one of the fastest developing medical marijuana programs in the entire nation, it still has a long way to go with recreational legalization.
Thanks to the 2018 Farm Bill, cannabis users in Florida can enjoy a legal high thanks to delta 8 products.
Wondering where to buy delta 8 THC in Florida?
Should you look for it somewhere near you or order from online retailers?
Here's everything you need to know about Florida laws regarding delta 8 THC and a list of the best stores in the state.
Is Delta 8 THC Legal in Florida?
Delta 8 THC is federally legal, but 14 states have completely banned it.
Fortunately, Florida isn't one of them.
You can legally buy delta 8 in Florida, but these products must come from hemp – the non-intoxicating subvariety of cannabis.
Here's what you need to know about the legal status of hemp-derived and marijuana-derived delta 8 THC in Florida.
Related: States Where Delta 8 THC Is Legal
Marijuana-Derived Delta 8 THC
As mentioned at the beginning of the guide, marijuana is illegal in Florida. Possession of up to 20 grams is considered a misdemeanor punishable with up to 1 year in jail and a $1,000 fine.
If you get caught with more than 20 grams, it's a felony with a punishment of 5 years of imprisonment followed by a fine of $5,000.
Medical marijuana is treated more lightly, though.
Can Doctors Prescribe Medical Marijuana in Florida?
Yes, doctors can recommend medical marijuana to patients with qualifying conditions outlined in the state medical marijuana program. Once you receive a medical marijuana card, you can buy marijuana products in one of the Florida state-licensed dispensaries.
Unfortunately, you won't be able to buy delta 8 THC because it's not considered a medical marijuana product.
Hemp-Derived Delta 8 THC
Hemp-derived delta 8 THC is legal in Florida because such products contain 0.3% delta 9 THC or less.
The 2018 Farm Bill reclassified hemp as an agricultural commodity. Farmers can grow and sell hemp for any purpose, including cannabinoid extracts like delta 8.
Delta 8 THC is a minor cannabinoid; there is 1% or less delta 8 in mature hemp flowers. But hemp manufacturers have found a workaround for this.
Delta 8 can be extracted directly from CBD using a series of conversion processes that involve acids and heavy metal reagents.
As long as your delta 8 THC products come from hemp, you won't have any problems with the law.
Related: Is CBD Legal in Florida?
Where to Buy Delta 8 THC in Florida
You shouldn't have problems finding a local store that offers delta 8 THC in Florida. It's easily available in dispensaries, vape stores, wellness centers – and even gas stations.
However, we don't recommend buying delta 8 THC locally because it's difficult to verify the quality and safety of products sold by in-store vendors.
You need to be really careful before trusting a local store with your money.
Online stores are the way to go if you want to ensure a quality purchase (more on that later)
If you still want to buy delta 8 THC somewhere near you, we've put together a list of the most reputable local suppliers at the end of this guide.
Buying Delta 8 THC in Florida Online
If you're interested in high-quality delta 8 THC products in Florida, online vendors are your best bet.
Buying delta 8 THC online is more accessible and convenient than bouncing between different hemp stores looking for the right product. You can explore hundreds of formulas, potencies, flavors, and strains without leaving your house. Remember to buy only from trusted top delta 8 brands.
Online vendors also offer better price deals than brick-and-mortar stores because there's no go-between involved in running an online shop. Without third-party involvement in transactions, you can take advantage of subscription pricing, bulk orders, coupon codes, and reward programs to save even more money on high-quality delta 8 THC products for sale.
Below we elaborate on the legal landscape for delta 8 THC in Florida.
Where to Buy Delta 8 THC Locally in Florida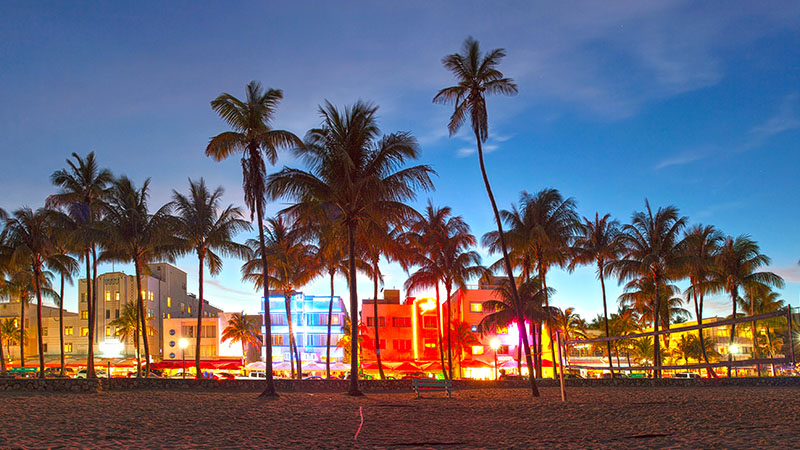 There are many local stores selling delta 8 THC in Florida. A quick Google Search should yield several results with nearby vendors.
However, not all of these stores know how to tell the difference between high-quality delta 8 THC and contaminated, substandard extracts, so you need to do your due diligence before buying delta 8 near you.
Here are the top-rated delta 8 THC stores in Florida, according to verified user reviews on Google Maps.
Delta 8 THC Stores in Florida
| | |
| --- | --- |
| Name | Address |
| Smoke Shop | 8315 Sheldon Rd, Town' N' Country, FL 33615, United States |
| LGH Dockside Dispensary (Recreation THC) | 63 Baymont St, Clearwater Beach, FL 33767, United States |
| Mary Jane's Bakery CBD & Delta 8 THC | 331 NE 54th St #4, Miami, FL 33137, United States |
| CBD Plus USA | 1160 N Federal Hwy, Pompano Beach, FL 33062, United States |
| Vito's CBD Kratom & Delta-8 THC | 3402 US-19, Perry, FL 32348, United States |
| D8 Delivery | 333 SE 2nd Ave Suite 2000, Miami, FL 33131, United States |
How to Buy Delta 8 THC in Florida
The legality of individual cannabinoids is a dynamic subject; there are no official regulations in place regarding quality standards and safety testing.
No two delta 8 THC products are created the same. There are a few dead-simple steps you can follow to ensure a well-thought-out decision by weeding out the poor-quality products right off the bat.
Check the hemp source. Hemp plants are dynamic bioaccumulators. In other words, they absorb every substance from their environment, including nutrients and toxins. The goal is to avoid toxins and maximize the concentration of nutrients. That's why organic, US-grown hemp is superior to mass-produced, pesticide-laced plants imported from China or India.
Opt for CO2 extraction. The CO2 method is the golden standard in the industry because it uses a pressurized natural element instead of relying on harsh solvents or high temperatures. This technology always yields pure and potent products.
Avoid bleaches. Some manufacturers use bleaches to make their delta 8 distillate appear cleaner. In fact, it's good if the distillate has a slightly amber or pink-ish color because it indicates natural extraction. Bleaches, in turn, are difficult to purge from the end product, so you're risking additional contamination.
Read lab reports. Third-party lab reports are the only way to verify the quality and safety of delta 8 THC products. An independent laboratory performs a thorough analysis of the product's contents, including the potency of delta 8, the delta 9 levels, and the presence of contaminants, such as pesticides, heavy metals, mold, and bleaches. If a company doesn't publish these lab reports, it's a big red flag.
Order from reputable brands. Many reputable CBD companies are now expanding their collection with delta 8 THC because they have the right technology and skilled workers to extract usable quantities of delta 8 from hemp. If you see a popular CBD brand selling delta 8 THC products, choose them over no-name vendors to avoid getting scammed.
Key Takeaways on Buying Delta 8 THC in Florida
Delta 8 THC is a trending cannabinoid, so you should be able to find a store with delta 8 THC products with a quick Google search.
However, although Florida has a robust hemp market, delta 8 THC is still a new guy in town, so you need to watch out for shady companies trying to sell you cheap, untested delta 8 extracts.
That's why we prefer to shop for delta 8 THC online. Doing so will save you time on local errands when you can compare hundreds of different products in the comfort of your home.
Not to mention that buying delta 8 online gives you more tools to research your potential supplier.
How do you buy delta 8 THC in Florida? Do you have a trustworthy nearby store, or do you shop online? Let us know in the comments!