Is Delta 8 Legal in Kentucky? KY State Laws 2023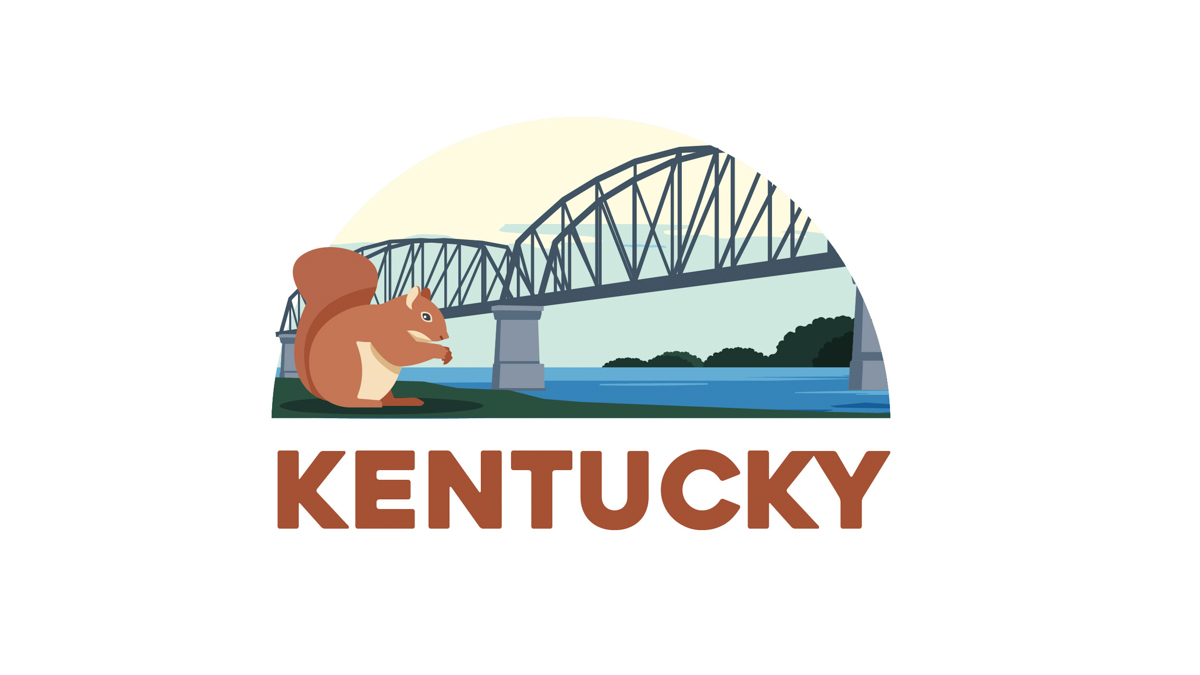 Kentucky has temporarily legalized delta-8 THC after a short but tough legal brawl. The use, possession, sale, and production of hemp-derived delta-8 products are currently permitted under state law.
In April 2021, the state's department of health published a letter that effectively banned delta-8 THC in Kentucky, resulting in many police raids on delta-8 vendors.
Kentucky Hemp Association (KYHA) sued the department, arguing that hemp-derived delta-8 THC is federally legal and the police raids are against the laws. A state judge supported the KYHA statement and brought back delta-8 THC to the "light side."
Here's what you need to know about the legal status of delta-8 THC in Kentucky in 2023.
Is Delta-8 THC Legal in Kentucky?
Yes, delta-8 THC is temporarily legal in Kentucky. State lawmakers tried to pass legislation prohibiting delta-8 and other isomers of THC, but the legislation died in March 2022.
However, not all sources of delta-8 THC are legal in Kentucky.
When buying delta-8 THC locally or online, make sure your products are derived from hemp.
Related: Is Delta 8 Legal Federally?
Hemp vs. Marijuana Delta-8 THC
Marijuana remains illegal in Kentucky for medical and recreational use. Penalties for possession are strict and involve mandatory jail time and hefty fines.
However, hemp is legal in Kentucky under the 2018 Farm Bill. The federal legalization of hemp also made delta-8 THC and other isomers legal, provided that the end product contains no more than 0.3% delta-9 THC by dry weight.
Do You Need a Medical Marijuana Card to Buy Delta-8 THC in Kentucky?
No. First of all, Kentucky doesn't have a medical marijuana program, so any form of high-THC cannabis is illegal there. However, even if the state introduced one, a medical marijuana card wouldn't be required to purchase hemp-derived delta-8 THC. That's because hemp-derived products are regulated by different laws and are generally available over the counter.
Where to Buy Delta-8 THC in Kentucky
Since the state judge's ruling regarding the legality of delta-8 THC in Kentucky, you can now buy them online and through physical retail stores.
Shopping for delta-8 THC locally is a great way to quickly get your hands on these products. However, I always recommend purchasing online.
Here's why.
Benefits of Buying Delta-8 THC Online
Buying hemp-derived delta-8 THC products online is easy and convenient. You also have the opportunity to order directly from the manufacturer without a middleman. All you need is a stable WiFi signal and a credit card.
When you shop for delta-8 THC online, you can:
Take advantage of lower baseline prices
Use reward programs, subscription orders, and seasonal discounts
Read certificates of analysis (CoAs) and customer reviews
Browse through dozens of formulas in the comfort of your home
Enjoy fresher products
Below I share the list of my 2 personal favorite brands that make safe and effective delta-8 THC extracts (and more).
Best Online Delta-8 THC Stores in Kentucky
The delta-8 THC market is struggling with the same issues that the CBD space experienced a few years ago.
It's a novel product that uses a newly discovered indirect extraction method, leaving lab workers puzzled about proper testing methods regarding the purity of delta-8 THC.
Consumers must shoulder the responsibility for quality control.
Here are the two brands I mentioned in the previous section. Both companies offer unparallel transparency, integrity, product quality, and customer service.
1. Area 52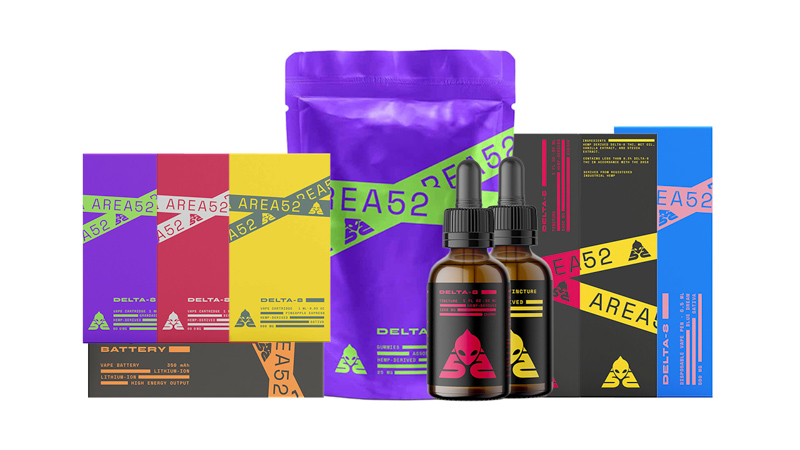 Get 15% off all Area 52 products. Use code "CFAH" at checkout.
Area 52 is rooted in Nevada and specializes in unique cannabis extractions with a much-saying creed "alienize your mind." The main specialty of Area 52 is delta-8 THC; the brand offers several products based on pure distillate, such as tinctures, edibles, pre-rolls, and vape carts.
On top of packing up to 40 mg of delta-8 THC per serving, these products are exceptionally rich in terpenes, potentiating the psychoactive buzz and the health benefits of delta-8 THC.
If you're up for blending different cannabinoids with delta-8, Area 52 offers a new line of "true full-spectrum" products, including four versions of gummies (energy, sleep, immunity, and HHC gummies), CBD oil, and delta-8 THC honey.
2. Finest Labs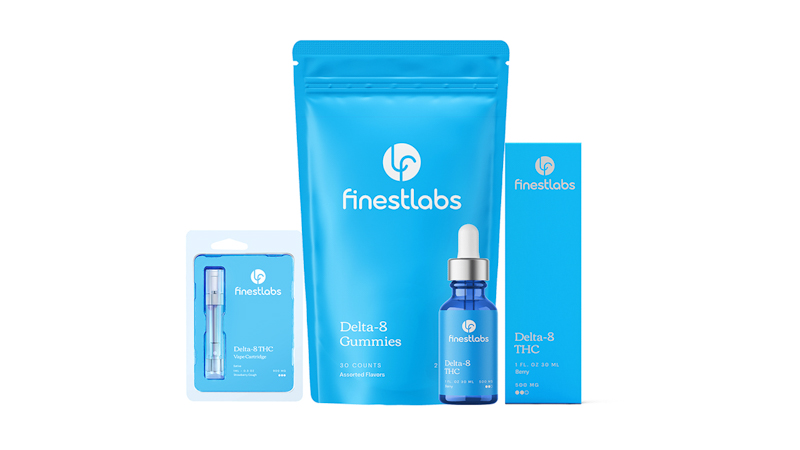 Finest Labs is a brand established by scientists and cannabis researchers. The company offers only two types of products — delta-8 THC tinctures and gummies — making it a great pick for beginners.
Finest Labs is a particularly good choice if you're sensitive to THC. The tincture contains 15 mg of delta-8 per mL, while the gummies pack 25 mg per piece. It's a decent range for individuals just dipping their toes in delta-8 THC products.
The company also has a broad selection of botanical terpenes. You can choose from 31 unique blends, each created to resemble the aroma and flavor profiles of specific cannabis strains.
How to Shop for Delta-8 THC in Kentucky
As mentioned earlier in the article, the delta-8 THC market is largely underregulated. You need to have eyes all around your head if you want to make a well-informed decision.
Use these dead-simple steps to distinguish between high-quality and substandard products:
Choose organic ingredients: organic products contain far fewer pesticides, heavy metals, and other hazardous compounds than their conventional counterparts. That's especially important for hemp, which is a dynamic bioaccumulator. In plain English, hemp plants can easily absorb all substances from their environment — including nutrients and toxins. The goal is to get as many nutrients as possible and minimize the number of toxins. Organic materials are the best for the job.
Opt for CO2-extracted products: CO2 extraction is the most efficient technology out there. It doesn't require high temperatures or aggressive solvents to yield pure and potent extracts. It's also the most expensive extraction method, meaning that companies investing in CO2 prioritize quality and safety.
Steer clear of bleaches: some companies use bleaches in their delta-8 products to make the distillate appear cleaner. However, the natural color of distillate can be anywhere from pinkish to lightly golden. Bleaching the products may compromise their quality and safety.
Read certificates of analysis (CoAs): products that have been tested by a third-party laboratory should receive a CoA confirming their potency and purity. Independent labs check the sample for common contaminants like pesticides, heavy metals, solvents, and mold. Only purchase from brands that provide batch-specific CoAs with a full list of results.
Pick reputable brands: d8 brands with a solid reputation are more likely to provide the expected quality than no-name brands. Many CBD manufacturers are now branching out with delta-8 extracts, so it's wise to choose them over companies that have little to no reviews (or plenty of negative opinions).
Is Delta-8 THC Safe?
Delta-8 THC is about twice less potent as delta-9 THC, meaning it doesn't produce such powerful psychotropic effects. It also carries a lower risk of triggering anxiety and paranoia, which makes it a safer alternative to marijuana.
How to Use Delta-8 THC
If you're familiar with CBD products, you shouldn't have problems getting a good grasp of delta-8 THC. They come in the same formats and are available in various formulas, allowing you to tailor the experience to your lifestyle and health goals.
Here are the examples of the most common delta-8 products:
Delta-8 THC tinctures – similar to CBD oil, you take them under the tongue, waiting for up to one minute before swallowing. You can also add it to food and drinks, or swallow it directly from the dropper. Tinctures usually kick in within 45 minutes.
Delta-8 THC distillate – this is the purest and strongest form of delta-8 THC. You can eat it, smoke it in a dab rig, or vaporize it. The effects show up within minutes of inhalation.
Delta-8 THC edibles – this product takes more time to kick in because delta-8 THC must be first metabolized in the liver. You should be able to feel the effects within 60–90 minutes from your last dose, depending on whether or not you had eaten something before. Since delta-8 THC is gradually released into the bloodstream, the effects may linger for up to 10 hours.
Delta-8 THC vape carts – these small bullets are infused with 1 mL of delta-8 THC distillate and can be screwed into a standard 510 battery. To use a vape pen, you need to suck the vapor through the mouthpiece and hold it in your lungs for a few seconds. Then, slowly release the air and wait for the effects; they should hit you within minutes, lasting for 3-4 hours.
Can You Fly Into Kentucky with Delta-8 THC?
Yes. You can legally fly into Kentucky with Delta-8 THC as long as your product doesn't contain more than 0.3% delta-9 THC by dry weight. Hemp-derived products can be transported from one state to another.
Is CBD Legal in Kentucky?
Yes. State law in Kentucky uses the language of the 2018 Farm Bill regarding hemp-derived products. CBD is legal in Kentucky and available over the counter in local hemp stores, vape shops, fitness centers, and online.
Related: Is CBD Legal in Kentucky?
Is Marijuana Legal in Kentucky?
No. Kentucky has some of the most restrictive marijuana laws in the country. Marijuana remains illegal for recreational and medical use, with steep penalties for simple possession.
Related: Is Marijuana Legal in Kentucky?
What About Delta-10 THC?
Similar to delta-8 THC, delta-10 THC is legal in Kentucky as long as it comes from hemp plants.
What's the Future of Delta-8 THC in Kentucky?
The future of delta-8 THC in Kentucky remains murky. Though lawmakers attempted to ban delta-8 products in 2021, the state court has overthrown their decision, making delta-8 THC temporarily legal.
At the same time, Kentucky is waiting for its first comprehensive medical marijuana bill that would legalize high-THC cannabis for patients with eligible conditions.
With the majority of residents supporting medical marijuana legalization, Kentucky may soon join the list of cannabis-friendly states, which would be a major breakthrough for a state with such backward cannabis laws.
For now, you can legally enjoy delta-8 THC from hemp. Just make sure to buy it from trustworthy sources that deliver up-to-date certificates of analysis from a third-party laboratory. Only then can you know what's inside your product without trying it first.