Is Delta 8 Legal in Massachusetts? MA State Laws 2023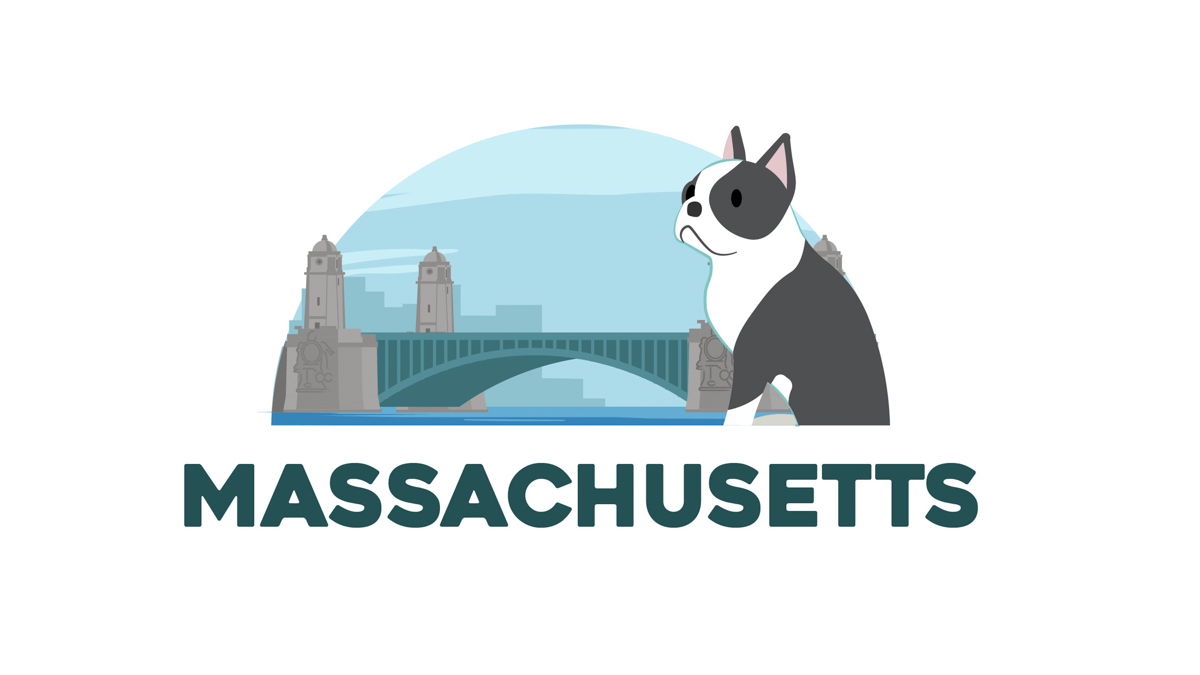 Massachusetts allows delta-8 THC products, following the language of the 2018 Farm Bill.
The groundbreaking law removed hemp from the list of controlled substances, legalizing its derivatives as long as they contain no more than 0.3% delta-9 THC.
The new rules have coincided with breakthroughs in extraction methods in the cannabis industry. Once manufacturers have figured out how to extract usable amounts of delta-8 THC from industrial hemp, a new trend has started.
Today, delta-8 from hemp is federally legal, but several states have banned it. Let's see how Massachusetts treats delta-8 products — and where to find a trustworthy supplier.
Is Delta-8 THC Legal in Massachusetts?
Yes. As of right now, delta-8 THC is legal in Massachusetts.
The state aligns with the provisions laid out by the 2018 Farm Bill, which legalized hemp and its derivatives at the federal level.
The 0.3% limit for delta-9 THC draws a thick line between hemp and marijuana. Unlike high-THC cannabis, hemp can be transported between states.
As an isomer of delta-9 THC, delta-8 evokes correlations with marijuana — so where's hemp in all this?
Related: Is Delta 8 Federally Legal?
Hemp vs. Marijuana Delta-8 THC
Delta-8 THC isn't naturally synthesized by cannabis plants. It forms as a byproduct of THC's degradation along with CBN. However, there's too little delta-8 THC in aged cannabis to consider direct extraction cost-effective.
But as I mentioned earlier, hemp manufacturers have found a solution for that. They have managed to convert CBD, which is abundant in hemp, into delta-8 THC using specialized catalysts.
The end product contains no more than 0.3% delta-9 THC, fitting the definition of hemp provided by the Farm Bill.
Do You Need a Medical Marijuana Card to Buy Delta-8 THC in Massachusetts?
No, you can buy delta-8 THC in Massachusetts without a medical marijuana card. The state has legalized marijuana for both medical and recreational use, so even marijuana-derived delta-8 THC products can be purchased without a medical card. You just need to be 21 or older to buy weed in Massachusetts.
Where to Buy Delta-8 THC in Massachusetts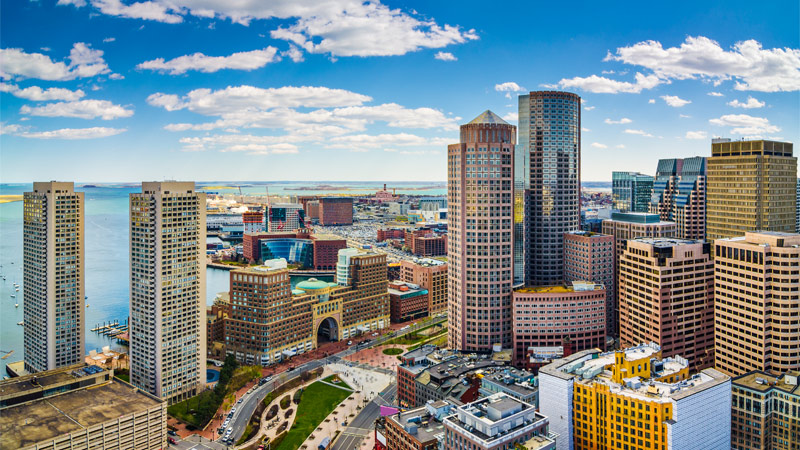 Now that you know delta-8 THC is legal and easily available in Massachusetts, you might be tempted to rush into the first local store that sells delta-8 and see what they have on the shelves.
But when you give it a second thought, you may want to consider getting delta-8 THC from an online store.
Benefits of Buying Delta-8 THC Online
Buying delta-8 THC comes with several perks, including:
Lower baseline prices (no middleman involved)
Seasonal discounts, reward programs, and subscription purchases (you can save even more money)
Better product selection (and you don't have to leave your house to compare the offers)
Fresher products (because online stores don't stock them in advance)
More tools for vetting your vendors (lab reports, customer reviews)
Best Delta-8 THC Stores in Massachusetts
Much as I love the convenience of buying delta-8 THC online, I must warn you it's a risky space for inexperienced users.
There are a lot of great brands out there, but since the market isn't regulated, there's an equal number of fly-by-night fraudulent delta-8 companies trying to take advantage of a booming product.
In the next sections, I elaborate on the quality criteria when searching for reputable suppliers, but here's a quick recommendation of the two leading brands if you're in a rush:
1. Area 52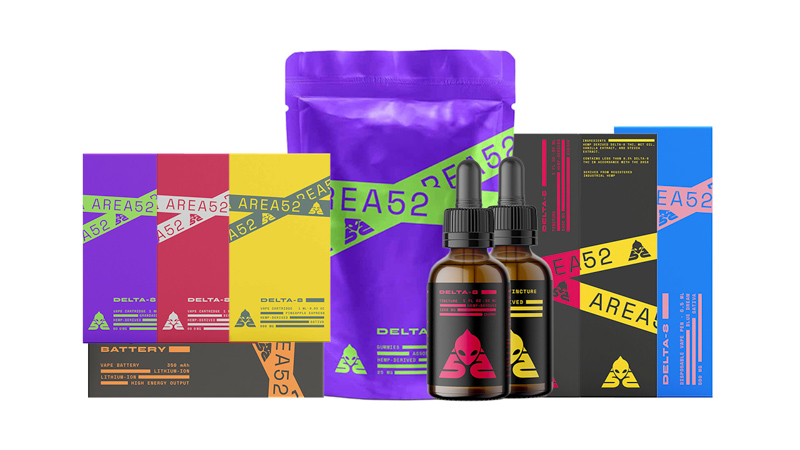 Get 15% off all Area 52 products. Use code "CFAH" at checkout.
Area 52 was established in Nevada and has quickly become one of the most recognized names in the hemp industry. The company promises to "alienize your mind" with its delta-8 products, such as tinctures, vape carts, pre-rolls, and edibles.
These products can pack a punch, with 25–40 mg of delta-8 per serving, and they're exceptionally rich in terpenes, enhancing the cognitive buzz and health benefits of delta-8 THC as part of the entourage effect.
You can blend delta-8 with other cannabinoids thanks to the newly introduced line of Area 52 "true full-spectrum" products. The collection includes novel formats like HHC gummies and delta-8 THC honey, as well as some classic products, such as energy gummies, sleep gummies, immunity gummies, and CBD oil.
2. Finest Labs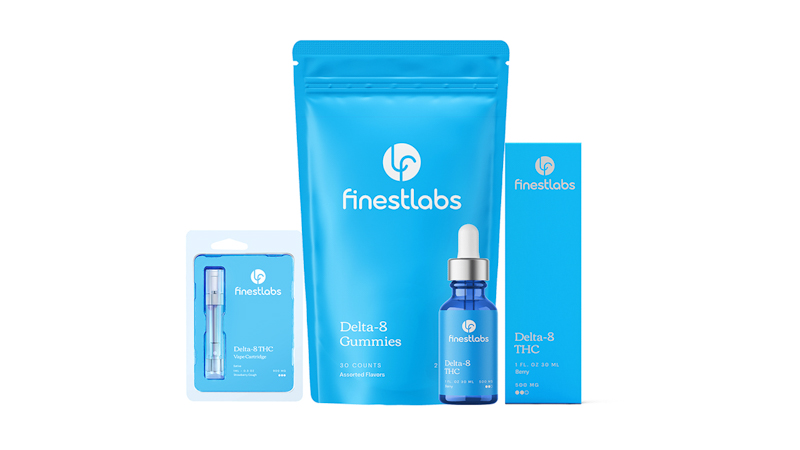 Finest Labs is a brand run by scientists and cannabis researchers with over a decade of experience in the green industry. Unlike most competitors, the company focuses on simple formulas that are crafted with great attention to the ratios between delta-8 THC, minor cannabinoids, and terpenes.
You can choose from two products: delta-8 THC tinctures and gummies. The tinctures are better suited for novice users, with 15 mg per serving. The gummies are a bit stronger, packing 25 mg in each piece.
Finest Labs also offers a broad range of terpenes in unique blends that recreate the flavor and aroma profiles of various cannabis strains. You can use them to create your own cannabis extracts and manipulate the type of effects.
How to Shop for Delta-8 THC in Massachusetts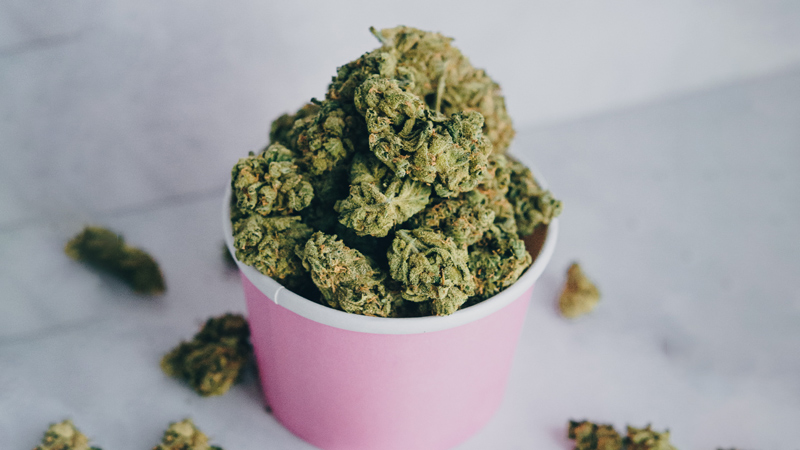 The delta-8 THC market is struggling with similar issues to what the CBD space experienced several years ago. With no regulations surrounding manufacturing, lab testing, and labeling practices, the responsibility for quality control must be shouldered by consumers.
There's a large degree of difference when it comes to the quality of delta-8 THC products. Here's how you can separate the wheat from the chaff using these simple steps:
Buy organic: hemp plants are dynamic bioaccumulators. They will suck up all ingredients from the soil, including nutrients and toxins. The goal is to maximize the nutrients and reduce the toxins to zero. Organic ingredients are the best because they contain far fewer pesticides, heavy metals, and other hazardous compounds than their conventional counterparts.
Choose CO2-extracted products: CO2 extraction is the best method to make high-quality delta-8 products because it doesn't require high temperatures or aggressive solvents to produce pure and potent extracts. It's also the most expensive technology out there; companies that use CO2 extraction prioritize quality and safety.
Avoid bleaches: some manufacturers bleach their delta-8 THC distillate to make it look cleaner. However, natural distillate can be anywhere from lightly golden to pinkish. Adding bleach to the product may compromise its quality and safety.
Read third-party lab reports: products that have passed lab testing receive certificates of analysis (CoAs), listing their chemical makeup and results for contaminants like pesticides, heavy metals, solvents, and mold. Only purchase from companies that provide batch-specific CoAs with a full panel of tests.
Opt for reputable brands: companies with a well-established reputation are more likely to deliver the desired quality. Many recognized CBD companies are expanding their range with delta-8 THC products; choose them over no-name brands that have little to no presence online.
Is Delta-8 THC Safe?
Delta-8 THC is about 50% as potent as delta-9 THC, meaning it doesn't produce such strong psychotropic effects. It also comes with a lower incidence of anxiety and paranoia, which makes it a safer alternative to marijuana.
How to Use Delta-8 THC
If you've ever used CBD products, you'll get a solid grasp of delta-8 THC in the blink of an eye. They come in several different formats and formulas — you'll be able to tailor the experience to your health goals and lifestyle.
Here are a few most common delta-8 formats:
Delta-8 THC tinctures – similar to CBD oil, you place a few drops under the tongue and wait for about 60 seconds before swallowing. You can also directly ingest a delta-8 tincture or add it to food and drinks. The effects should kick in within 40 minutes.
Delta-8 THC distillate – this is the purest and most concentrated form of delta-8 THC. You can vaporize it, eat it, or smoke it in a dab rig. The effects take less time to hit, usually up to 10 minutes.
Delta-8 THC edibles – the effects of this form of delta-8 take some time to develop because delta-8 must be metabolized in the liver first. You should feel the effects within 90 minutes from your last dose, depending on whether or not you had eaten something before. Since delta-8 THC is released gradually into the bloodstream, the effects last up to 10 hours.
Delta-8 THC vape carts – these 1-mL bullets are filled with delta-8 THC distillate and can be attached to a standard 510 battery. To use a vape pen, take a deep breath and hold the vapor in your lungs for as long as you want. Then, slowly exhale the vapor; the effects should come within minutes and last for up to 3-4 hours.
Can You Fly Into Massachusetts with Delta-8 THC?
Yes. You can legally fly with delta-8 THC products into Massachusetts as long as it contains no more than 0.3% delta-9 THC on a dry-weight basis. Hemp-derived products are federally legal and can be transported between states.
Is CBD Legal in Massachusetts?
Yes. State laws reflect the language of the 2018 Farm Bill. CBD is legal in Massachusetts and widely available in local dispensaries, vape stores, fitness centers, pharmacies, and online.
Related: Is CBD Legal in Massachusetts?
Is Marijuana Legal in Massachusetts?
Yes, marijuana is legal in Massachusetts for both recreational and medical use. Adults 21 and older may purchase up to 1 ounce of marijuana from a licensed dispensary and possess up to 10 ounces at home. You can also grow marijuana at home; there's a limit of 12 plants for two or more adults per household.
Related: Is Marijuana Legal in Massachusetts?
What About Delta-10 THC?
As an isomer of delta-9 THC, delta-10 THC is legal in Massachusetts. The only requirement is that such products contain no more than 0.3% delta-9 THC.
What's the Future of Delta-8 THC in Massachusetts?
Massachusetts has a robust cannabis market, with both recreational and medical marijuana legal for adults.
The state also accepts all hemp-derived products, including delta-8 THC, as long as they don't exceed the federal limit for delta-9. You can easily find delta-8 THC in local stores in Massachusetts, as well as online.
Since the delta-8 THC market is unregulated, I recommend getting your delta-8 from a reputable online store. Buying delta-8 THC online gives you access to better deals and more tools for vetting your potential vendors.
As cannabis legalization is rolling throughout the U.S., the local delta-8 scene will thrive in Massachusetts — and hopefully, this would pull together a decent standardization plan for quality testing.