Is Delta 8 Legal in West Virginia? WV State Laws 2023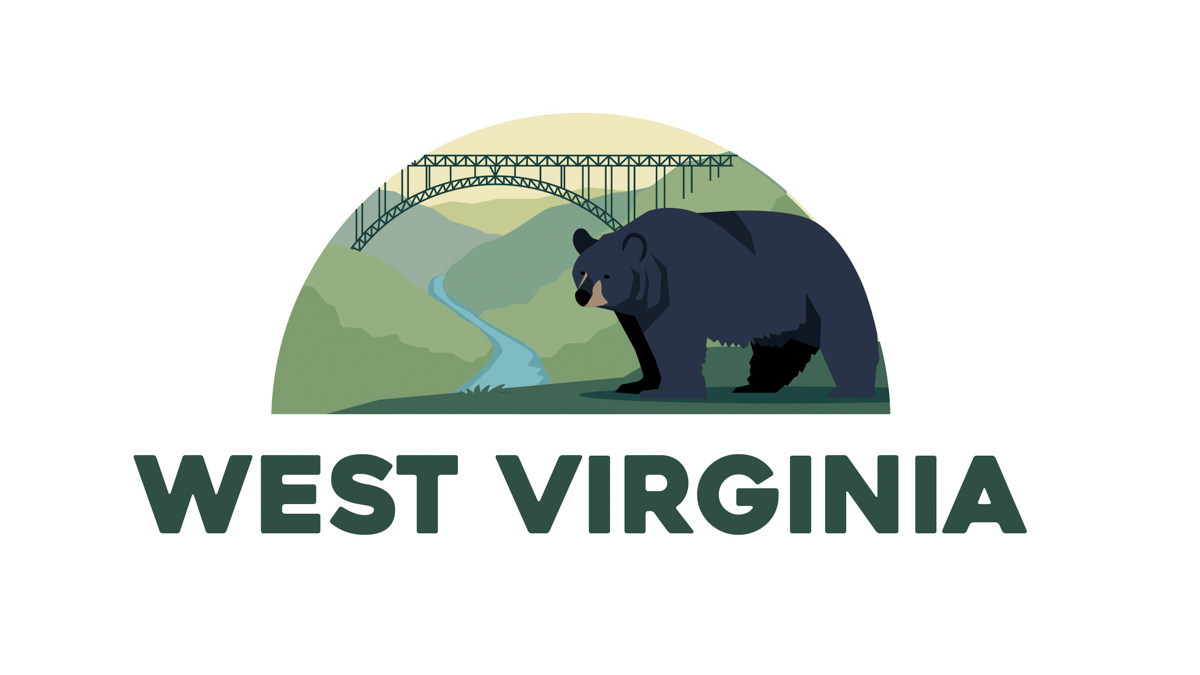 In this article, we shed light on the legal status of delta-8 THC in West Virginia. We discuss the legality of hemp- and marijuana-derived products, elaborate on traveling issues and other minor cannabinoids from hemp — and highlight the best vendors in the delta-8 space. You'll also learn how to safely buy delta-8 THC products and how to use them to reap the most benefits.
Delta-8 THC is a milder variant of delta-9 THC. Both cannabinoids share many of the same properties but are subject to different regulations in West Virginia.
Delta-9 THC is a schedule I substance at the federal level, while delta-8 THC is legal as long as it comes from hemp.
Because delta-8 THC comes with similar benefits and effects to delta-9 THC, many people use it as an alternative due to legal or medical issues.
In this article, we explore the legal status of delta-8 THC in Virginia and share simple tips for quick verification of your potential suppliers.
Is Delta-8 THC Legal in West Virginia?
Yes. Delta-8 THC is a cannabinoid that can be extracted from hemp using conversion from CBD. The 2018 Farm Bill, which legalized CBD, also made delta-8 THC legal.
How come?
For this, we need to look at the differences between hemp and marijuana from legal and chemical standpoints.
Related: Legal Status of Delta 8 in 50 States
Hemp vs. Marijuana Delta-8 THC
The 2018 Farm Bill drew a thick line between hemp and marijuana. It removed hemp from the list of controlled substances, reclassifying hemp plants as any cannabis plant with a delta-9 THC content lower than 0.3% by dry weight.
Marijuana, on the other hand, contains upwards of 0.3% delta-9 THC, but it usually ranges between 5-30%. It's listed in the Controlled Substances Act as a Schedule I substance, making it illegal at the federal level.
Since delta-8 THC is isolated by converting CBD, the end product contains no more than 0.3% delta-9 THC and is thus federally legal.
Do You Need a Medical Marijuana Card to Buy Delta-8 THC in West Virginia?
No, you can buy delta-8 THC without a medical marijuana card. The law in West Virginia only requires you to be 21 or older to legally purchase delta-8 products from hemp.
Where to Buy Delta-8 THC in West Virginia
Now that you know delta-8 THC is legal in West Virginia, you may be tempted to rush to the closest local delta-8 store to try it out.
That being said, you may want to reconsider your decision and look for delta-8 THC online.
Here's why.
Benefits of Buying Delta-8 THC Online
Buying delta-8 THC online in West Virginia comes with a few perks, such as:
Lower baseline prices: with no middleman involved in running the store, online vendors can offer better prices on the same products that you can find in-store.
Seasonal discounts: not only them but also reward programs, subscription orders, and bulk pricing. There are several smart ways to save even more money on high-quality products.
Higher transparency: you can look into the certificates of analysis (CoA) and read user reviews on independent websites
Better product choice: you can browse dozens of different formulas to tailor the experience to your preferences.
Fresher products: online stores don't keep their extracts on the shelves for months, unlike traditional shops.
Greater convenience: you can shop in the comfort of your home, unrestricted by locations and opening hours.
Best Online Delta-8 THC Stores in West Virginia
If you're new to the delta-8 THC market, finding a decent product in the sea of mediocrity can be challenging and time-consuming. If you don't have the time to comb through different manufacturers, read lab reports, and dive into user reviews, here are my two surefire picks for a start.
1. Area 52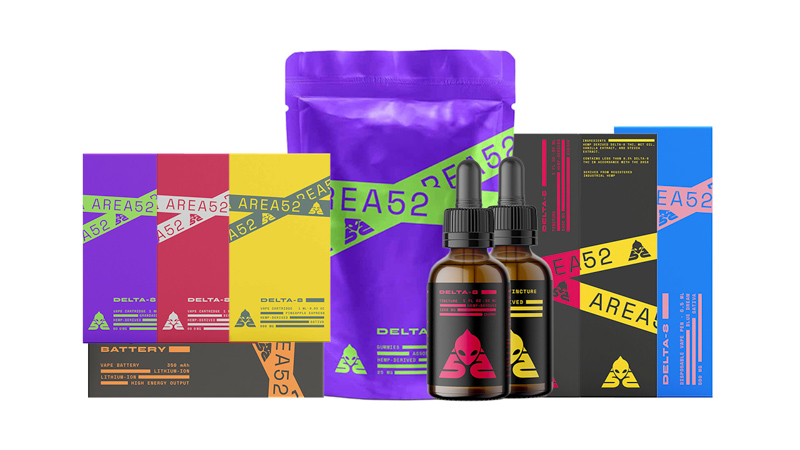 Get 15% off all Area 52 products. Use code "CFAH" at checkout.
Area 52 specializes in delta-8 THC products that are supposed to "alienize your mind." These extracts are based on pure distillate and are available in a few different formats.
You can choose from delta-8 THC tinctures, edibles, vape carts, and pre-rolls. These products can pack a punch, with up to 40 mg per serving, but they're also rich in terpenes, enhancing the buzz from delta-8.
Area 52 also has a special line of "true full-spectrum" products, ranging from classic formats like energy, immunity, and sleep gummies, to novel products like HHC gummies and delta-8 honey. You can add them to your routine and balance the psychoactive effects of delta-8 THC – or push the effects in a particular direction.
2. Finest Labs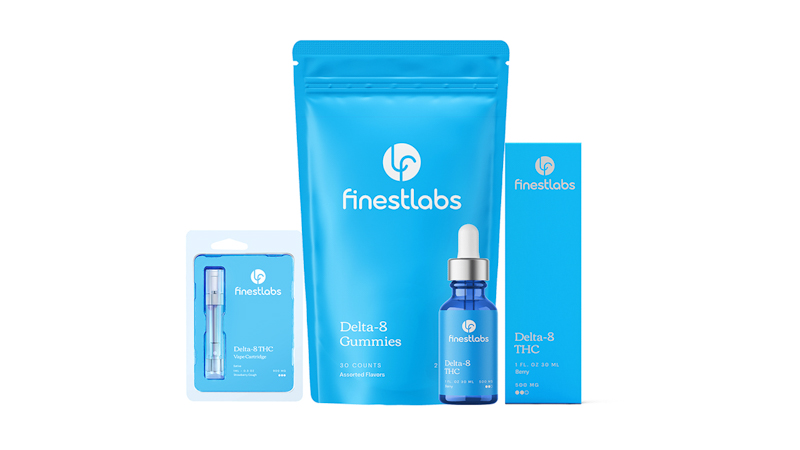 Finest Labs has a scientific, no-BS approach to delta-8 THC extracts. While some companies sell everything but a kitchen sink, this brand focuses on three simple formats — tinctures, edibles, and vapes.
The delta-8 THC tincture is better suited for novice users because it only contains 15 mg of delta-8 per serving. Its natural berry flavoring, along with MCT oil, neutralizes the harsh aftertaste of the distillate.
The gummies are more potent, packing 25 mg in a single piece. You can try them if you already have some experience with delta-8 THC; they come in a medley of delicious strawberry flavors.
The carts come in three variants — indica, sativa, and hybrid — each infused with strain-specific terpenes to help you achieve more energy (sativa), relax (indica), or get the best of both worlds (hybrids).
Speaking of terpenes, Finest Labs offers 31 unique blends that recreate the flavors and aromas of various cultivars.
How to Buy Delta-8 THC in West Virginia
When you buy delta-8 THC products online, you need to stay extra vigilant. Since the market lacks regulations regarding purity and potency standards, it's easy to stumble upon a scammy company that just wants to get their fair share of the delta-8 cake.
Fortunately, you can use these dead-simple steps to help yourself make an educated decision on your next purchase:
Go organic: organic ingredients mean fewer pesticides and heavy metals than their conventional counterparts. The same applies to hemp plants, which are dynamic bioaccumulators. Hemp absorbs all substances from its environment, both nutrients and toxins. Organic farming helps you maximize the former and reduce the latter to the minimum.
Choose CO2-extracted products: CO2 extraction is the safest and most effective technology to make delta-8 THC products. It doesn't require aggressive solvents or high temperatures to yield clean and potent extracts. The only downside is the price, but if your company invests in CO2 extraction, it means it prioritizes quality and safety.
Avoid bleaches: some manufacturers bleach their delta-8 distillates to make them look cleaner and more appealing to the buyer. However, adding bleach may compromise the quality and purity of the end product. Natural distillates can be anywhere from pinkish to light amber, and there's nothing wrong with them.
Read third-party lab reports: reputable companies provide batch-specific certificates of analysis (CoAs) that evaluate the potency and purity of the tested sample. Never buy from a company that hides its lab test results; otherwise, you're buying a pig in a poke.
Purchase from reputable brands: companies that have many positive reviews and a lot of media publicity are more likely to deliver the desired quality than no-name brands. Many CBD brands are expanding their lineups with delta-8 THC extracts; check if your favorite company already has some.
Is Delta-8 THC Safe?
Due to subtle differences in chemical structures, delta-8 THC is about 50% as potent as delta-9 THC. The psychoactive buzz is smoother, and the likelihood of getting anxious and paranoid also drops. This makes delta-8 THC a safer alternative to marijuana.
How to Use Delta-8 THC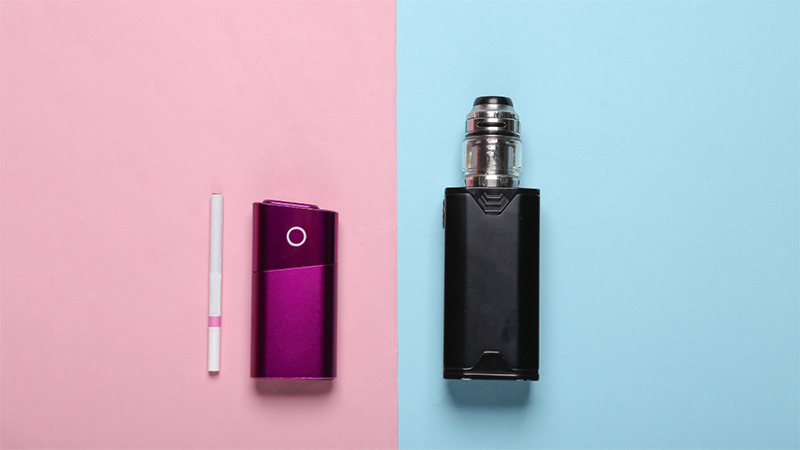 Using delta-8 THC is easy. If you're familiar with CBD products, you'll instantly get a good grasp of delta-8.
The most common formats are:
Delta-8 THC tinctures: you take them under the tongue, similarly to CBD oil. Hold them there for about 60 seconds, then swallow. The effects should kick in within 30-40 minutes and last for up to 6 hours.
Delta-8 THC distillate: this is the purest and strongest form of this cannabinoid. It's a viscous extract that you can eat, smoke in a dab rig, or vape in a vaporizer.
Delta-8 THC edibles: oral products like edibles need more time to kick in because they're first metabolized in the liver. You may need to wait for up to an hour until you can feel the effects, but once they hit you, they may last for up to 10 hours.
Delta-8 THC vape carts: these small bullets are infused with distillate and terpenes to create the entourage effect. You can screw them onto every 510 battery; to use the vape pen, place your lips over the mouthpiece and inhale the vapor for 2-3 seconds. Then, slowly exhale it. The effects should come within minutes from your last puff, lasting for up to 3-4 hours.
Can You Fly Into West Virginia with Delta-8 THC?
Yes. You shouldn't have problems flying into West Virginia with delta-8 THC because the cannabinoid is federally legal. Just make sure the state you're flying from also allows delta-8 THC products and that you carry a batch-specific certificate of analysis in case of security control.
Is CBD Legal in West Virginia?
Yes, CBD in the state of West Virginia uses the same language as the 2018 Farm Bill. Hemp-derived CBD supplements are legal at the federal level and in all 50 states. You can buy them in CBD stores, vape shops, pharmacies, organic food shops, and online.
Related: Is CBD Legal in West Virginia?
Is Marijuana Legal in West Virginia?
Marijuana in West Virginia is permitted only for medical use. Recreational use is still prohibited despite recent efforts to pass legalization bills.
Related: Is Marijuana Legal in West Virginia?
What About Delta-10 THC?
West Virginia classifies delta-10 THC in the same way as delta-8 THC and other hemp-derived isomers. Such products are legal as long as they don't contain more than 0.3% delta-9 THC on a dry-weight basis.
What's the Future of Delta-8 THC in West Virginia?
The future of delta-8 THC in West Virginia looks bright. All signs in the sky herald full legalization in all 50 states sooner than later.
Lawmakers have seen the opportunity to ameliorate the economy by legalizing cannabis for medical and recreational use. There's a lot of money in the business, and scientists are also interested in the therapeutic use of cannabinoids and terpenes.
While 14 states have banned delta-8 THC products until they're more regulated, West Virginia gave manufacturers a leap of faith. You can find delta-8 in many local stores and online.
How you want to do your shopping is up to you, but whichever path you choose, make sure to always read CoAs and user reviews before you trust anyone with your money — especially in this space.
Enjoy buying delta-8 THC in West Virginia!