Is Weed Legal in Detroit, Michigan? (June 2023)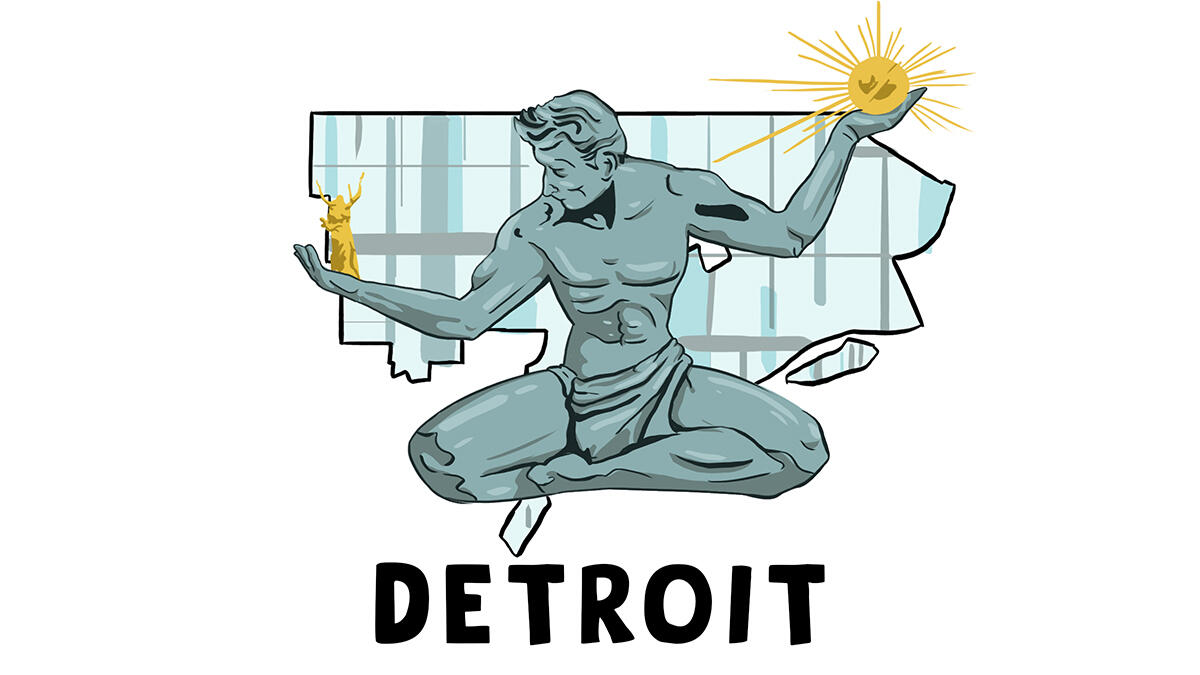 This article provides a complete guide to the legality of marijuana in Detroit. We discuss recreational and medical laws and answer the most frequently asked questions, including decriminalization, growing, public consumption, driving, and the legal status of delta-8 THC.
Detroit allows marijuana for both recreational and medical use. Recreational dispensaries were launched in December 2019.
If you're 21 years old, you can purchase and possess up to 2.5 ounces of weed for personal use. You're also permitted to grow up to 12 plants at home.
Possession limits increase for storing marijuana at home; you can legally have 10 ounces of cannabis in your green pantry.
Marijuana patients must follow the same regulations and possession limits as recreational users.
Here you'll learn more about marijuana laws in Detroit. We'll also shed light on the federally legal alternative to cannabis — delta-8 THC.
Is Weed Legal in Detroit?
Yes, medical and recreational marijuana use is legal in Detroit. Both groups are subject to the same possession limits and can purchase similar product types.
Related: Is Weed Legal in Michigan?
Is Recreational Marijuana Legal in Detroit?
Every adult 21 or older can possess up to 2.5 ounces of marijuana for personal use and grow up to 12 plants at home.
If you're mature enough, you can store up to 10 ounces of weed in your house.
Recreational users are also allowed to possess up to 15 grams of concentrates.
The first dispensaries in Detroit opened in 2019, offering products like flowers, edibles, vape pens, tinctures, and concentrates. Since then, the state of Michigan has become the sales record-breaker in the USA; in September, all dispensaries sold $212 million worth of weed.
Is Medical Marijuana Legal in Detroit?
Yes, patients with qualifying medical conditions can apply for a medical marijuana card. Michigan established its medical marijuana program in 2008.
You can purchase your medicine from one of the state-licensed dispensaries. Possession limits can be extended under certain circumstances, but most of the time, you'll be able to buy the same amount as a recreational user.
Penalties for Marijuana Possession
Now you're probably wondering what happens if you're caught with more weed than you can legally possess.
Here's here are a few possible scenarios:
Possession of more than 2.5 ounces but less than 5 ounces of weed will land you civil offense charges punishable by a maximum fine of $500.
Having more than 5 ounces may lead to misdemeanor charges, including the same fine for first-time offenders.
Selling marijuana without a license is classified as a felony. You may be sentenced to prison for up to 15 years and have to pay up to $10,000,000 in fines.
Is Weed Decriminalized in Detroit?
Yes, weed is decriminalized in Detroit unless you breach the possession, as mentioned earlier, limits.
What's the Future of Cannabis Legalization in Detroit?
Detroit's robust recreational marijuana market thrives thanks to knowledgeable professionals, conscious consumers, and great product variety.
It's one of the most popular tourist destinations from the neighboring states, where cannabis remains illegal for recreational use.
We expect Michigan to expand its medical marijuana program further and loosen its strings on hemp-derived delta-8 THC in the near future.
Delta-8 THC: A Better and Legal Alternative to Marijuana in Detroit
Marijuana aficionados are in for a treat in Detroit, but let's not forget that weed can sometimes be overwhelming, especially if you're new to cannabis and sensitive to the psychedelic nature of delta-9 THC.
In low and moderate doses, marijuana acts as a relaxant. It can soothe nerves, relieve physical discomfort, elevate mood, and improve cognitive performance.
Larger doses get you high, causing euphoria, giggles, increased appetite, sleepiness, and altered perception of time and surroundings.
However, sensitive users may experience the biphasic nature of weed. For them, higher doses will trigger the following side effects:
Anxiety
Paranoia
Feelings of discomfort
Cold sweats
Dizziness
Confusion
Increased heart rate
Short-term memory problems
Delta-8 THC vs. Delta-9 THC
The THC molecule has many chemical variants. The two most popular are delta-9 and delta-8 THC.
Both compounds have similar chemical formulas, but their molecular structure is slightly different.
Delta-8 THC comes with a double bond at the eighth carbon chain; meanwhile, delta-9 THC has this bond at the ninth chain.
This subtle difference makes delta-8 THC about twice less potent than delta-9. You'd need to double your normal dose of delta-8 to experience a similar intensity of effects as with marijuana.
Cons of Delta-9 THC from Marijuana
Marijuana has a biphasic nature, meaning it can produce opposite effects depending on the dose.
In low doses and moderate doses, delta-9 THC acts as a relaxant. It reduces muscle tension, dampens pain, and curbs stress. It can also improve your cognitive functioning when you use it in line with your tolerance.
Larger doses get you high, causing euphoria, hunger, giggles, and happiness. Delta-9 THC also alters your thinking patterns and the way you perceive your surroundings.
Most people can enjoy the high from marijuana without any unpleasant reactions. However, in sensitive users, high doses of delta-9 THC can trigger feelings of unease and a few physiological symptoms, such as:
Anxiety
Paranoia
Feelings of discomfort
Cold sweats
Dizziness
Confusion
Increased heart rate
Short-term memory problems
Effects and Benefits of Delta-8 THC
Since delta-8 THC is twice less potent as delta-9 THC, its effect aren't as powerful. You'd need to double your normal dose of delta-8 THC to experience the same intensity of effects as with marijuana.
Lower strength translates to a lower incidence of anxiety in paranoia. That's not to say they're non-existent. They do occur when you consume more than enough.
But generally speaking, delta-8 THC is milder than delta-9; that's why people call it "diet weed" or "cannabis light."
You can use delta-8 products for similar effects and benefits as marijuana, including:
Anti-nausea
Anti-inflammatory
Pain relief
Increased appetite
Feelings of calmness and relaxation
Euphoria
Neuroprotection
Is Delta-8 THC Legal in Detroit?
Yes, but the availability of delta-8 THC products is limited to marijuana-derived extracts. Michigan lawmakers allow the production and sale of delta-8 THC only by licensed manufacturers.
This means that you can legally buy delta-8 products, but your only shot is in one of the recreational dispensaries.
The local law is contradictory to the provisions laid out by the 2018 Farm Bill. You can still find plenty of hemp stores selling delta-8 THC, and many online shops also ship their goods to Michigan.
However, remember that you're doing this at your own peril.
Benefits of Buying Delta-8 THC Online
Buying delta-8 THC products online offers three main benefits:
Higher transparency: shopping for delta-8 online is safer because you have more tools for researching your potential suppliers. You can ask for certificates of analysis (CoAs), read customer reviews, and reach out to other users on forums like Reddit or social media groups.
Lower prices: online stores generally offer lower prices because they can cut out the middleman. You can further save more money by using coupon codes or joining subscription payments and reward programs.
Convenience: getting your herb from an online vendor saves you both time and hustle. While you'll need to delay gratification by 2-3 days until the courier delivers your package, you can explore the world of delta-8 products in the comfort of your home at any time you want. No need to drive around town only to find they're selling uncertified vape juice or tinctures.
Best Online Delta-8 THC Stores
Buying delta-8 THC online is safer and more time-efficient than running around looking for delta-8 in local hemp stores, but it's not always a walk in the park.
In fact, you need to devote a lot of time to researching your vendors and checking lab reports and user reviews.
Feel free to use my recommendation below if you're in a rush. These are the two leading brands in the industry from which I've been ordering my delta-8 tinctures and vapes for over 2 years. Both brands excel at transparency and product quality, so I can recommend them with a clear conscience.
1. Area 52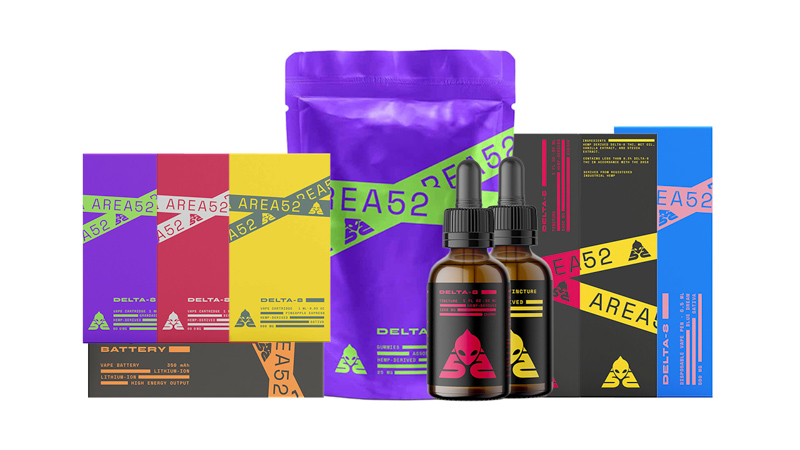 Get 15% off all Area 52 products. Use code "CFAH" at checkout.
Area 52 is a company with roots in Nevada. It specializes in delta-8 THC extracts from the pure distillate, claiming its product will help you "alienize your state of mind." This pretty much sums up the effects of this delta-8 line.
Area 52 offers a broad product range, including tinctures, edibles, vape carts, and pre-rolled joints. These products are potent — packing between 25–40 mg of delta-8 THC per serving — and they're also rich in terpenes, potentiating the cognitive buzz.
Earlier this year, Area 52 released a collection of "true full-spectrum" products featuring innovative formats like delta-8 honey and HHC gummies, as well as more common products, such as CBD oil, CBG energy gummies, CBN sleep gummies, and immunity gummies.
2. Finest Labs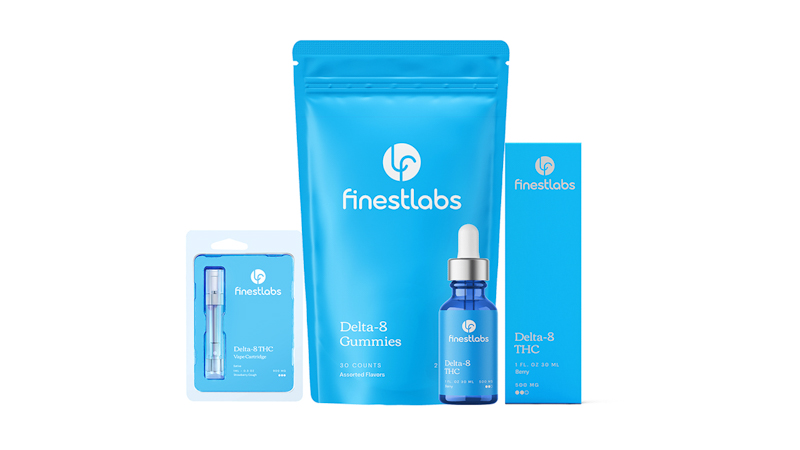 Finest Labs was established three years ago by a team of scientists and hemp advocates with a mission to provide education on psychoactive cannabinoids and their therapeutic benefits.
The company offers a simple selection of products, including tinctures, vape pens, and edibles derived from different strains to suit different types of users.
Despite a modest line-up, Finest Labs takes a no-BS, scientific approach to delta-8 extracts. These formulas are crafted with great attention to detail and ratios between cannabinoids and terpenes.
Finest Labs is one of the most reputable producers of botanical terpenes, featuring single terpenes and unique blends that resemble the aroma and flavor profiles of various cannabis strains. You can use them to make your own cannabinoid extracts.
FAQs
Who can use medical marijuana in Detroit?
Patients with qualifying conditions can apply for a medical marijuana card. You must be diagnosed with one of the following:
Arthritis
HIV/AIDS
Glaucoma
Hepatitis C
Crohn's disease
Alzheimer's disease
Nail-patella syndrome
Amyotrophic lateral sclerosis (ALS)
Cancer
Post-traumatic stress disorder (PTSD)
Obsessive-compulsive disorder
Spinal cord injury
Colitis
Inflammatory bowel disease
Ulcerative colitis
Parkinson's disease
Autism
Tourette syndrome
Cerebral palsy
Severe chronic pain
Severe nausea
Seizures
Persistent muscle spasms
Cachexia
Can you grow weed in Detroit?
Yes. You can grow weed in Detroit if you're at least 21 years old. Cultivation limits include 12 plants per household, applying to both recreational users and medical marijuana patients.
Can you smoke marijuana in public?
Marijuana laws in Detroit are clear about public marijuana consumption. Smoking weed in public is prohibited, and by breaching these rules, you may receive a $500 fine and have your weed confiscated.
Aside from the forfeiture of marijuana, a second offense may increase the fine to $1,000.
A third violation is treated as a misdemeanor, punishable by a maximum fine of $2,000, but without jail time. You'll also need to forfeit your stash.
Can you travel with weed in Detroit?
Yes, traveling with weed is legal in Detroit. However, you should keep the marijuana in a closed container and out of the driver's reach.
Driving under the influence of cannabis is illegal in Detroit. If you're found guilty of a DUI, you'll be sentenced to prison for 90 days, get a fine between $100–$500, and/or be required to spend 360 hours doing community service.
Subsequent offenses result in increased fines and more time in jail.
Is buying weed online an option in Detroit?
Yes. Dispensaries in Detroit and other major cities in Michigan sell weed online for delivery and pick-up. However, it must be done through licensed producers.
Is CBD oil from hemp legal in Detroit?
Yes, hemp-derived CBD oil is legal in Michigan, which also includes Detroit. The law in Michigan aligns with the 2018 Farm Bill, which removed hemp and its derivatives from the list of controlled substances.
You can easily find CBD oil in local and online hemp stores. I recommend buying your CBD products from a reputable online store for similar reasons. I recommend doing so with delta-8 THC — more research tools and lower prices.
Buying Weed in Detroit: Bottom Line
Detroit has a robust market for recreational marijuana users. If you're 21 or older, you can legally purchase up to 2.5 ounces of weed from a dispensary. Detroit residents and tourists are spoiled for choice with multiple options on the shelves, from flowers and edibles to vapes, pre-rolled joints, concentrates, tinctures topicals, and transdermal patches.
If you're too sensitive to the buzz created by delta-9 THC from marijuana, you check out hemp-derived delta-8 THC in Detroit. While there are some restrictions to its availability, federal law allows such products, so you can order them online right to your doorstep.
Just remember to source it from reputable stores that can provide legitimate CoAs for the potency and purity of their extracts.