Do You Need a Prescription for CBD Oil?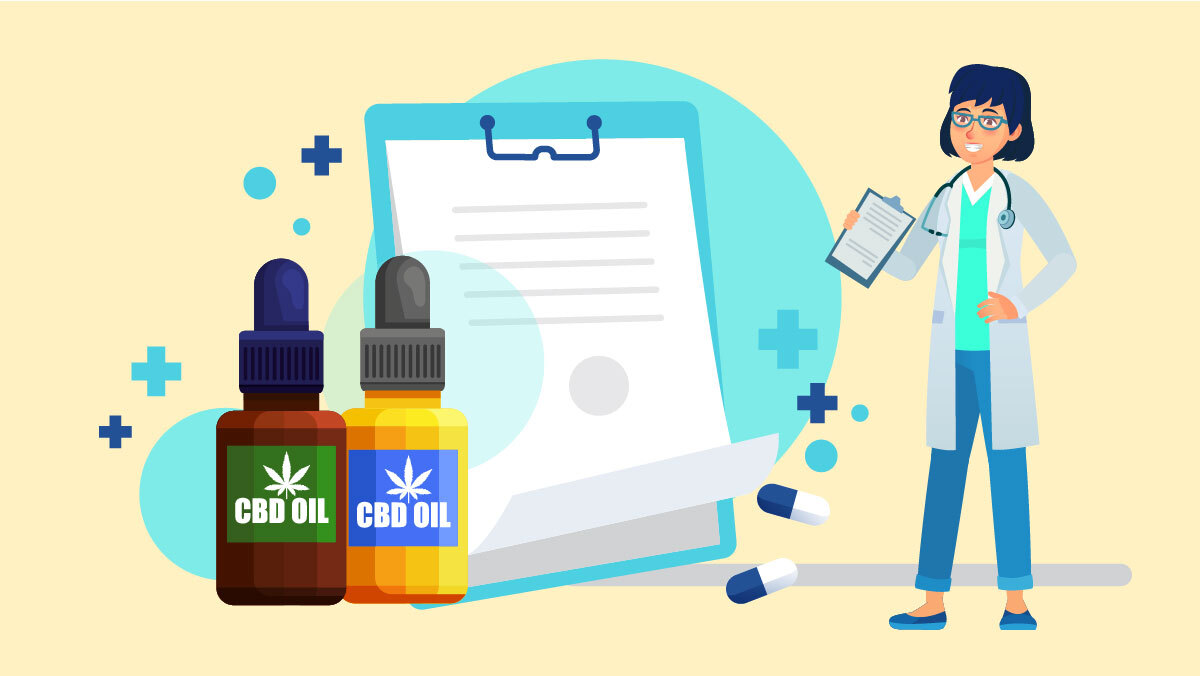 With so many medicinal benefits to offer, many people are wondering whether or not you need a prescription for CBD oil.
CBD is a natural and safe alternative to prescription drugs for many physiological and mental ailments. People self-medicate with CBD for anxiety, depression, chronic pain, autoimmune conditions, and neurological disorders.
Although some CBD products require a prescription, hemp-derived CBD oil isn't one of them.
Read on to find out which CBD oil requires a prescription — and what products you can buy over the counter.
Is CBD Oil Legal?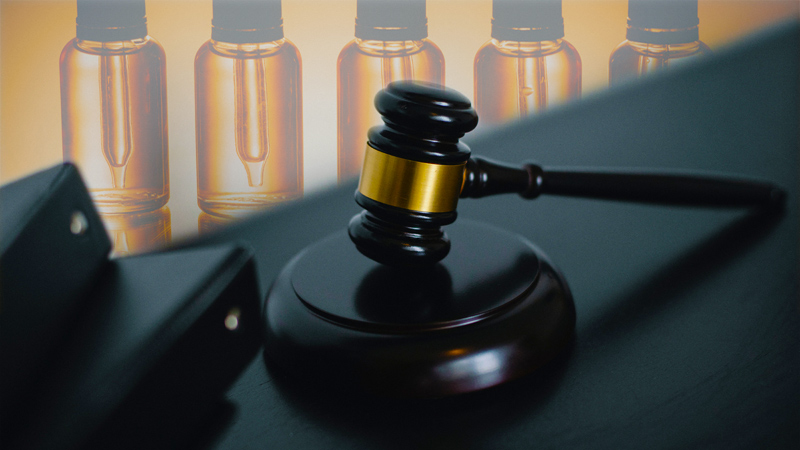 Yes, CBD oil is legal in all 50 states.
Only one condition must be met — CBD oil should be extracted from hemp and contain 0.3% THC or less.
In 2018, President Trump signed the amended Agricultural Act known as the 2018 Farm Bill. The new law removed hemp from the list of controlled substances, legalizing it at the federal level.
The Farm Bill also lifted restrictions on hemp farming. Prior to the update, farmers could only grow hemp for industrial and research purposes. Now, hemp can be grown and sold for any use, such as food, construction materials, biofuel, textiles, and health supplements.
CBD oil is widely available online and locally — but do you need a prescription to get a bottle?
Let's dive into this.
Does CBD Oil Require a Prescription?
Most of the time, you won't need a prescription for CBD oil because hemp-derived CBD products are considered novel food. Since they're not classified as drugs, a prescription isn't required.
In certain scenarios, however, you may need a prescription for CBD — but these medications are different than full-spectrum or broad-spectrum CBD oils.
What Type of CBD Requires Prescription?
Whether or not you'll need a prescription for CBD depends on two features: the source and approval status from the Food and Drug Administration (FDA).
The latter covers medications that have been evaluated by the FDA and acknowledged as safe and effective for specific diseases.
The drugs below require a prescription. They contain either pure CBD or a blend of CBD with THC in different ratios.
Epidiolex & Sativex for Prescription
In 2018, the FDA approved the first-ever CBD-based drug for epilepsy, Epidiolex. This drug contains synthetic, purified CBD and is available as pills. CBD is known for its antiepileptic properties; these benefits stem from CBD's interaction with GPR55 and TRPV-1 receptors, both of which play a role in seizures (1).
If you suffer from multiple sclerosis (MS), your doctor may prescribe you Sativex — an oral spray containing CBD and THC in a 1:1 ratio. Double-blind clinical trials confirmed the high effectiveness of Sativex in relieving pain and muscle spasticity compared to first-line MS treatments (2).
You'll need a prescription for both CBD medications.
Do You Need a Prescription for Marijuana-Derived CBD Oil?
Doctors can't prescribe marijuana because marijuana remains a Schedule I drug at the federal level. But, they can recommend marijuana-derived CBD oil to patients with a medical marijuana card.
Most states have medical marijuana programs for patients, with a clear list of eligible conditions. If your condition is on the list, you can apply for a medical marijuana card.
As a medical marijuana card holder, you can buy marijuana-derived CBD oil from state-licensed dispensaries.
Hemp-derived CBD Oil Doesn't Require a Prescription
The above examples are just a few exceptions where you'll need a prescription for CBD.
In general, you can buy it without a prescription because it's treated as a health supplement. You should easily find a store that sells CBD oils — both near you and online.
Let's explore your options.
Where to Buy CBD Oil Over the Counter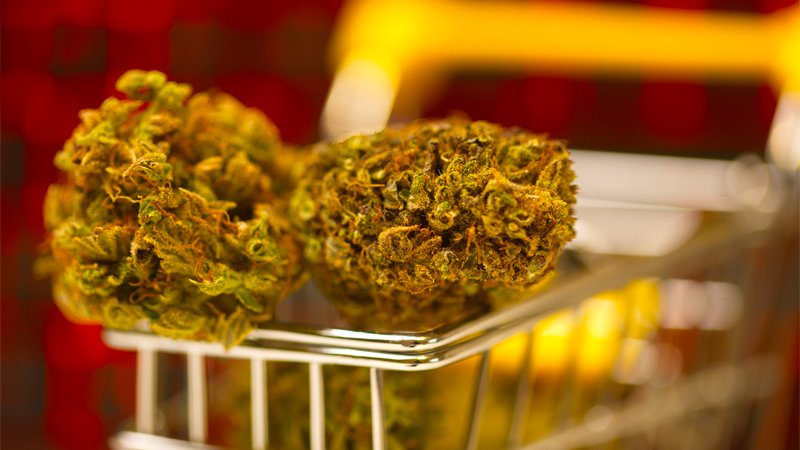 CBD is one of the most desired natural remedies of our time. You can find CBD oils in a plethora of stores, from head shops to pharmacies to beauty stores, wellness centers, vape shops, and even gas stations.
But, we need to warn you about one culprit of buying CBD oil near you — it's easy to get scammed on this unregulated market.
Most of the time, you can rely on the store owner's perception of "high-quality." Every CBD oil in their store is "the best", but there's no way to verify it.
The majority of traditional CBD stores don't provide lab reports for their products, so you may just as well buy a mislabeled CBD oil contaminated with pesticides and excess levels of THC.
That's why we recommend finding a trustworthy online supplier.
Can You Order CBD Oil Through Online Without a Prescription?
Yes, and it's never been easier. When you buy CBD oil online, not only do you have hundreds of brands and different formulas to choose from, but you can also check the credibility of your potential vendor.
Reputable brands deliver batch-specific certificates of analysis (CoA) from third-party laboratories to prove the quality and purity of their products. You can also check for independent user reviews on websites such as TrustPilot or Better Business Bureau (BBB) — or reach out to other users on social media, forums, and Reddit.
CBD oils sold online are made from hemp, so you don't need a prescription to buy them.
Where to Buy CBD Oil for Prescription
You have two options when it comes to buying CBD for a prescription.
If your doctor prescribes you Epidiolex or Sativex, you'll need to go to a pharmacy and ask if they have these medications. If yes, you give them the prescription — and voila.
Medical-grade CBD oils from marijuana are available through cannabis dispensaries. They operate in states that have legalized marijuana for medical or recreational use. However, you won't find medical-grade CBD oil in a recreational dispensary.
Final Verdict: Do You Need A Prescription for CBD Oil?
All in all, you don't need a prescription for CBD oil as long as it comes from hemp.
While doctors can recommend medical marijuana to patients with medical marijuana cards, these products aren't typically prescribed as other medications.
The only CBD products that require a prescription include Epidiolex and Sativex — two CBD-based medications approved by the FDA.
CBD oil is easily available online without a prescription. Check out our guides to the best CBD oils on the market to find a match for your health needs.
Sources:
Abu-Sawwa, R., Scutt, B., & Park, Y. (2020). Emerging Use of Epidiolex (Cannabidiol) in Epilepsy. The journal of pediatric pharmacology and therapeutics : JPPT : the official journal of PPAG, 25(6), 485–499. [1]
Collin, C., Ehler, E., Waberzinek, G., Alsindi, Z., Davies, P., Powell, K., Notcutt, W., O'Leary, C., Ratcliffe, S., Nováková, I., Zapletalova, O., Piková, J., & Ambler, Z. (2010). A double-blind, randomized, placebo-controlled, parallel-group study of Sativex, in subjects with symptoms of spasticity due to multiple sclerosis. Neurological research, 32(5), 451–459. [2]