Green Otter CBD Review & Coupon Code (2022 Update)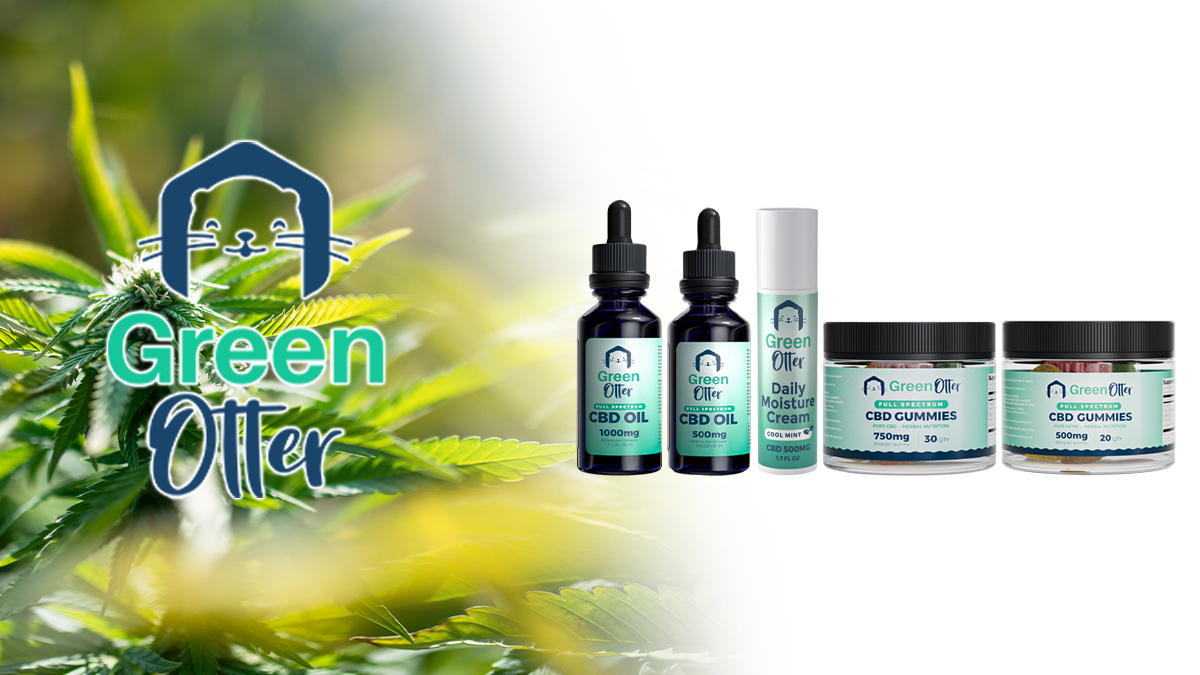 CBD scams are seriously growing in numbers these days — you can tell it by the abundance of fake companies using fishy landing pages to offer sub-par products and charging a lot more for unwanted subscription models.
Green Otter is one such fake company. But unlike other con artists in this business, this brand doesn't even try to make appearances.
You can tell something is wrong with this brand right away — from the moment you enter its "website."
Today, I'll take a closer look at Green Otter to highlight all the potential red flags and help you protect yourself against such shady vendors in the future.
Who Is Green Otter?
Well, that's a good question.
Much as I'd like to give you an answer, there's absolutely no information about the company at all.
In fact, Green Otter doesn't even have a website; it just has a very simple landing page with a lot of banners and hyperlinks urging you to purchase some CBD gummies before they run out of stock.
The whole page is one big product description with just a few mentions about the quality and ingredients of these gummies; the vast majority of the text is just marketing fluff written to persuade you to place an order on these gummies.
Is Green Otter Legit Or A Scam?
Green Otter is far from being legit. I'd risk a statement that this company doesn't sell any CBD products at all.
How do I know?
Apart from the fake website and a fishy-looking checkout page, there are no real-life photos of the Green Otter gummies. The company uses a generic stock image with its own branding to fool customers into thinking they're buying from a legitimate vendor.
There are hundreds of such scams all over the internet; they all look identical, using similar scam techniques as Green Otter.
Type of Scam: Fake CBD Company
Green Otter is a fake CBD company that probably doesn't offer any products. Its website exists for the sole purpose of luring unaware consumers who've just got interested in CBD oils or gummies.
As mentioned, this is just one of many scams that you may come across when shopping for CBD online.
Green Otter doesn't even have its own domain. Instead, it uses the address of a website builder that runs the website.
Here's how the fake CBD company scheme works.
How This Scam Works
Green Otter is part of a bigger scam network that uses similar landing pages and is spread all over the web — advertised by suspiciously-looking websites.
The only thing that differs is the name, but the scheme is the same across all such companies.
Most likely, you won't even receive your order, and even if you do, it won't be the product that you've ordered.
I've been reviewing this type of scam recently and stumbled upon several complaints from people who fake CBD companies have ripped off. They were claiming those companies charged them extra for products they didn't order, including a paid membership plan — although none of them signed up for a subscription.
Worse yet, fake CBD companies either don't have any contact info or just refuse to answer emails, making it extremely difficult to cancel the subscription and get a refund.
How to Spot This Scam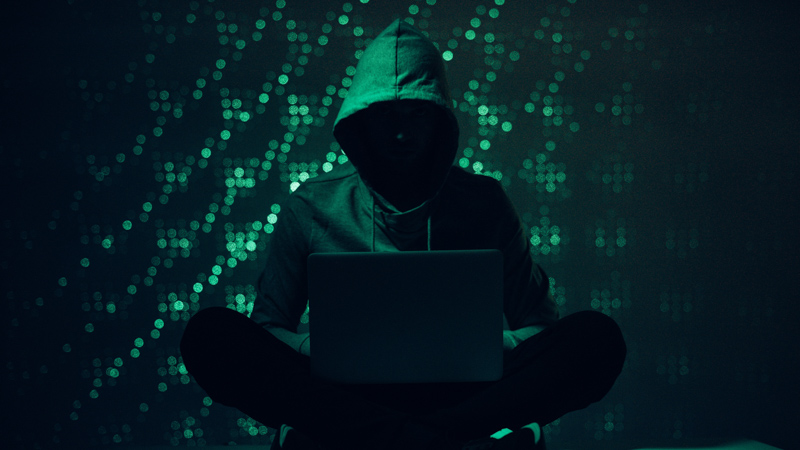 Fortunately, most CBD scams can be spotted with a naked eye right off the bat. To make it easier for you, I've prepared a list of features (or the lack thereof) that can help you determine whether the company is legit or straight BS.
Here are all the red flags:
No Real Website
When you search for Green Otter, you'll see that the company has a profile on Facebook and Instagram. However, it doesn't appear anywhere on Google, which already has me doubt its credibility.
These profiles come with a link to the official website, although it will take you to a strangely-looking landing page that doesn't even have a product display when you click on it.
Not to mention that the URLs also look fishy (more on that in a few sections below).
No Information About the Brand
As I said earlier in this Green Otter review, the company doesn't provide any information about its founders, hemp source, extraction methods, and lab testing — which are essential details when it comes to buying CBD products.
The website is 100% focused on sealing a deal on fake CBD gummies; there are some mentions about the health benefits of CBD here and there, but most of them revolve around unproven claims.
No Lab Reports
Third-party lab reports are necessary to confirm the product potency and purity. Since the CBD market is unregulated, no federal agency controls these parameters, so manufacturers can put what they want inside their products without any responsibility.
Green Otter doesn't provide even a scratch of a lab report, so you can't be sure about the ingredients. Such products can be dangerous for your health.
Suspicious URLs
If Green Otter was a legit company, its website URL would look like this:
Greenotter.com
Or: 
Green-otter.com
But instead, the URL looks like this:
https://www.emailmeform.com/builder/emf/Green-Otter/CBD-Gummies
The website is run on an engine designed for making email forms, so this isn't even an actual website. You can tell by design that it's a simple landing page targeted to make as many sales as possible within a short period.
The company takes advantage of the principle of inaccessibility, urging the customers to rush their orders before the gummies run out of stock.
Fishy Checkout Page
Most checkout pages look and feel the same online, which is by design. Online transactions require a lot of high-tech security to prevent unwanted third parties from breaching sensitive financial information. Most eCommerce companies use the same credit card processors to handle the checkout process.
To get around this, scam companies use obscure overseas credit card processors. The checkout process looks different than what you're used to. There are also fake testimonials and accreditations located right under the checkout page as a way to make it look professional.
This scam is easily noticeable with Premium Oil. Once you click the "rush your order" button, it will take you to a fishy-looking checkout page with a separate website address for managing the transaction — something reputable companies don't do.
Poor-Quality Website Copy
When the website content is clunky and reading, it hurts your eyes; it doesn't speak well about the company.
Most CBD scams hire cheap copywriters that will write just about anything when asked to. The problem with these texts is that the vast majority sounds as if they were written by someone who doesn't even have a basic grasp of English.
The Green Otter website is full of awkwardly sounding sentences, grammatical errors, and weird words that don't fit into the context.
Low-Resolution Images
That's another telltale sign of a scam. The Green Otter landing page looks like a lottery website from the early '00s, both in terms of web design and image resolution. From fake buttons to radiant images and low-quality screenshots with false quality assurances indicates the company is a rip-off.
Far-Reaching Health Claims
As the modulator of the endocannabinoid system (ECS), CBD is a versatile compound capable of improving one's quality of life on many levels.
But it does, by no means, cure or prevent any health condition or disease. Yes, optimistic studies are suggesting that CBD can help with anxiety, depression, autoimmune disorders, and even cancer — but this is not yet clinical evidence.
Making conclusive claims like "CBD will cure your arthritis" or "CBD will reduce your depression" is unethical and against compliance rules laid out by the FDA when it comes to marketing and labeling practices of CBD brands.
There are a lot of health claims on the Green Otter website, including false assurances that CBD comes with no side effects at all.
Links from Suspicious Websites
I've been trying to find some relevant information about Green Otter, but all I could dig up was dozens of suspicious websites with fake reviews looking the same all across the board.
Then I realized Green Otter must've paid these websites for creating these articles that are saturated with keywords to rank high for some of the most searched phrases.
It's a standard practice among fake CBD companies. Needless to say, these "reviews" tell you absolutely nothing about the product — it's the same fluff that Green Otter uses on its own landing page.
No Real User Reviews
Reputable CBD brands usually have a lot of reviews all over the internet. Of course, not all of them are positive, but that's normal. This doesn't change the fact that they have a noticeable presence online.
I wish I could say the same about Green Otter, but when I tried to find some real user reviews, I ended up with a few google search pages later with a vein pumping on my temple.
Alternative Options to Green Otter
Now that you know Green Otter is a scam CBD company, you're probably wondering where to get the best deals for real CBD products. Here I've put together my own list of the top CBD brands online to buy from.
All three companies specialize in full-spectrum CBD products from locally-grown, non-GMO hemp. Their products are tested for potency and purity at different stages of production and come with batch-specific certificates of analysis.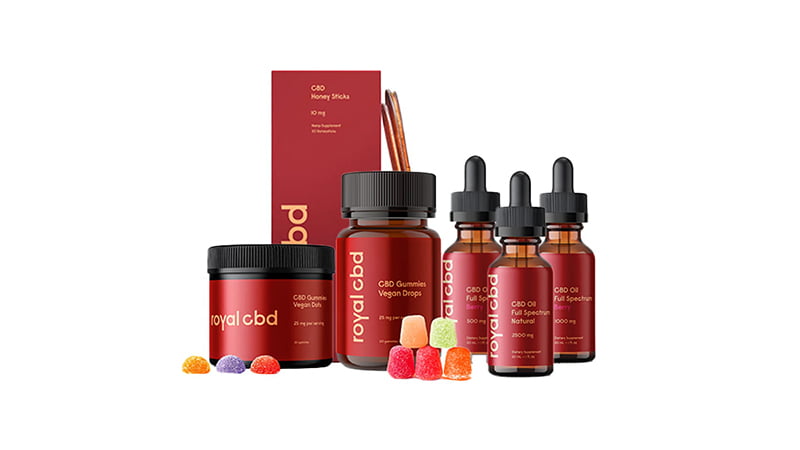 Pros
Cons

Organic, US-grown hemp
Supercritical CO2 extraction
Broad product range
High-strength options are available
Well-designed formulas
Flavored with natural ingredients
Complete third-party testing profile
30-days Money Back Guarantee

A little bit more expensive than the market's average (but still worth the price)
Not available locally
Royal CBD is one of the most popular brands that have the highest-potency CBD oil on the market today. Launched in 2018 by a team of biohackers and cannabis aficionados, the company has quickly made it to the top of the ladder; it has been featured in prestigious industry magazines like High Times, LA Weekly, Observer, and We Be High.
Royal CBD uses organic hemp grown in Colorado to ensure clean, CBD-rich material which is then extracted with supercritical CO2. The whole product range is triple-tested in an independent laboratory for potency and contaminants — you can reach out to Royal CBD for the complete lab analysis via email.
The company offers a wide range of CBD products that work well with both beginners and seasoned users, including:
CBD oils
CBD edibles

CBD gummies
CBD honey sticks

CBD topicals
CBD for pets

CBD pet oil
CBD dog treats
All these products are available in various formulations, potencies, sizes, and flavors to match different health needs and lifestyles.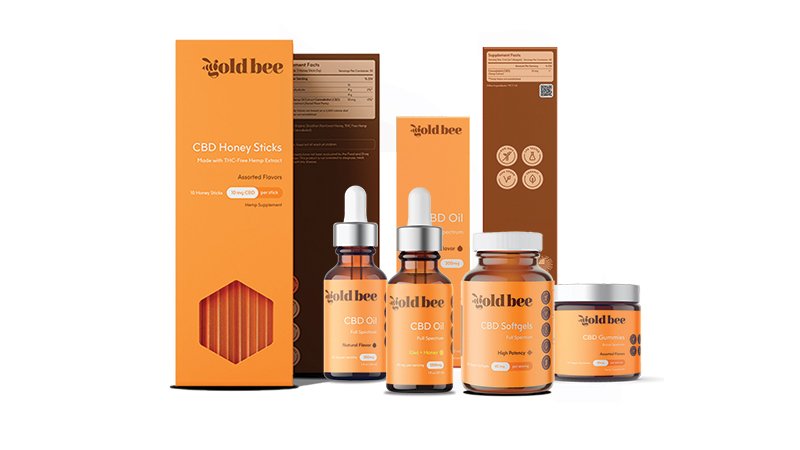 Pros
Cons

Organic hemp from California
CO2 extraction
Infused with superfoods
Full-spectrum and broad-spectrum CBD
Up to 2500 mg of total CBD
Flavored with natural ingredients
Pet products
30-day Money Back Guarantee

Limited potency options
No isolate-based products
Gold Bee is a smaller brand than Royal CBD, but it's one of the best companies for those who want all-organic products infused with superfood ingredients. Before transitioning to the CBD space, Gold Bee had been making organic raw honey and coconut oil — both ingredients are now present in the company products such as the honey straws infused with CBD, gummies, capsules, and oils.
Gold Bee has partnered with local California farmers to create a proprietary blend of CBD-rich strains that boast exceptional terpene profiles — allowing you to reap more benefits from the entourage effect.
You can choose from the following products:
CBD oils
CBD capsules
CBD edibles

CBD gummies
CBD honey sticks

CBD roll-on
CBD for pets

CBD pet oil
CBD dog treats
Gold Bee provides batch-specific lab reports for its CBD range, similar to Royal CBD. You can view them directly on the Gold Bee website.
3. CBDPure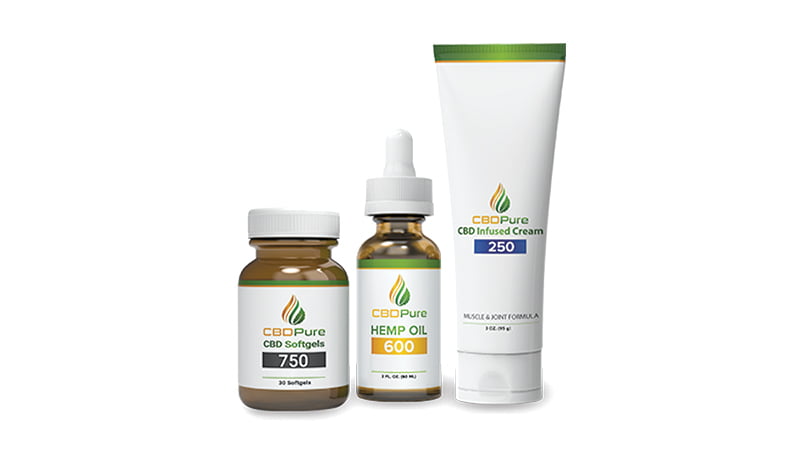 Pros
Cons

Organic hemp from Colorado
Full-spectrum products
Well-thought-out formulations
90-day Money Back Guarantee
One of the pioneer brands in the USA

Narrow product range
Lack of flavored products
Premium pricing
CBDPure was my first company to ever purchase CBD topical creams to relieve arthritic pain. It was established in 2016 during the biggest boom on CBD. However, unlike other pioneering brands, CBDPure didn't expand its product range and instead focused on mastering its classic formulas.
The limited product range includes:
CBD oils
CBD capsules
CBD creams
CBD for pets
Although CBDPure doesn't offer any novel products or fancy formulations, this basic line-up is great for new consumers who are interested in unadulterated products from organic hemp.
Final Verdict: Green Otter Is One of the Hundreds of Fake CBD Companies (SCAM ALERT)
Green Otter follows the same pattern as the hundreds of other fake CBD brands. These businesses are trying to pull their potential customers' legs by offering fake products on websites that are focused on selling you overpriced hemp gummies or products that you didn't order.
When you fall for this scam, it's difficult to get your money back because Green Otter doesn't provide any contact information. It's best to avoid such companies and look for reputable vendors instead.
If you don't know where to start, feel free to use my recommendations from this review. But even then, make sure to compare the products to get the best value for your money. Making a well-thought-out decision takes more time, but it pays off.