Holistic Health CBD Review & Coupon Code (2023 Update)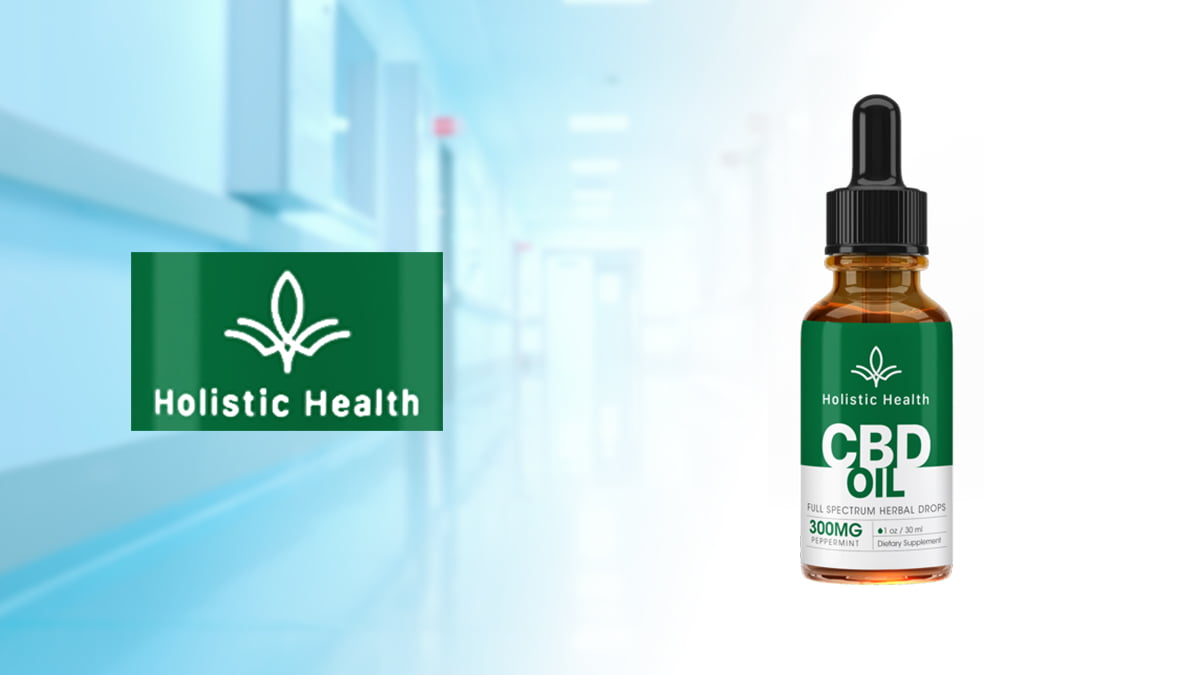 Holistic Health specializes in high-performing, full-spectrum CBD oil touted as a dietary supplement. Retailing at $39.97 per bottle, it's supposedly sanctioned in all 50 states and recommended by doctors across the U.S. Its innumerable health benefits relieve pain, reduce stress, lower blood sugar and support healthy sleep.
In this review, we debunk everything you need to know about Holistic Health's CBD products. We'll analyze the validity of their claims, whether they're a reputable company, and offer alternative brands to consider. Most importantly, we'll provide valuable tips on how to spot a scam CBD company and avoid falling victim to its deceptive tactics.
About Holistic Health CBD Oil
Holistic Health is an American company that provides very little credible online information on its history and ethos, except that it sells full-spectrum CBD oil. It purports to offer the most power cannabidiol to help live an "active and fuller life." Tested by "unlimited specialists" and evaluated by the "U.S.A. Food Office," it claims to have featured on CNN, Time, NBC, and The Discovery Channel.
Is Holistic Health CBD Oil a Scam or Legit Company?
Despite its allegedly incredible therapeutic benefits and endorsement by leading media outlets, Holistic CBD Oil appears to be a scam CBD company. A cursory survey of its website and corresponding reviews reveals; poor copy, no company contact details, blank web pages with faulty redirects, order forms that can't be filled in, and impressive health claims with no supporting lab test proof.
How This Scam Works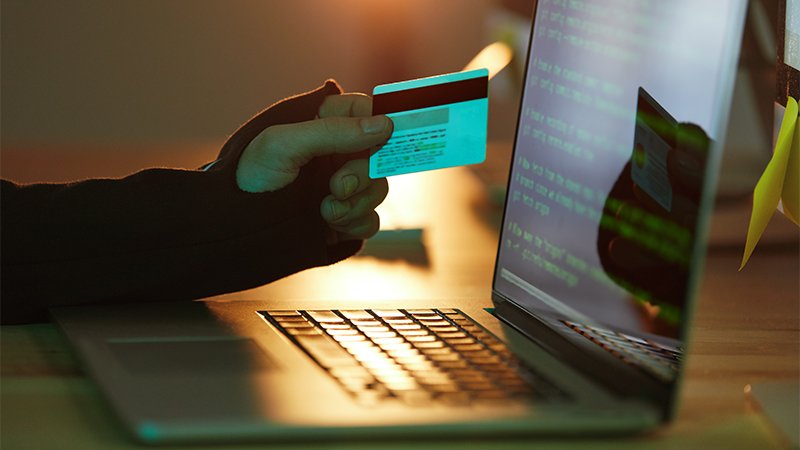 Scam CBD companies designed for phishing trick users into clicking on malicious links or sharing personal details, such as their email address, resulting in unauthorized purchases, stealing funds, or identity theft. Once they obtain your information, they create new user credentials or install malware on your device to extract sensitive data.
For example, one Holistic Health CBD Oil review requests the user's email address in exchange for more information. When scammers have your email address, they can impersonate you online, crack passwords associated with your address, commit identity theft, and collect sensitive information for blackmail or illegal purposes.
How to Spot this Scam
Inevitably, some phishing scams look legitimate and are difficult to detect; however, familiarizing yourself with tell-tale signs can provide the scrutiny needed to avoid significant financial loss and administrative nightmares.
Poor Spelling and Grammar
Weak grammar and incorrect spelling are often implemented by design to bypass spam filters or to garner replies from those who are gullible. Occasionally, the copy is written by second-language English speakers or is intended to dupe those who aren't native English writers.
Demands for Urgent Action
In the case of Holistic Health CBD Oil, the landing page has a "rush my trial" call-to-action. It creates a false sense of urgency to partake in a non-existent trial. This is further emphasized by stating that "25 people have bought in the last hour". If the sense of urgency feels false or phony, it most likely is a phishing scam.
No Legitimate Contact Details
Be wary of scam CBD companies that offer no contact or address details. Legitimate companies always have customer service contact details, email, phone number, address, or online portal to respond to customer feedback. A lack is indicative they aren't concerned about customers and that the website is likely a scam.
What to Do When You Fall for This Scam
If you've clicked on the wrong link or unwittingly provided information responding to a phishing scam, you should change all your passwords immediately. This includes email, bank accounts, utilities, online retailers, etc. It's also advised to update related PINs.
Monitor your accounts to ensure there's no suspicious activity. If there is, you should immediately contact the relevant authorities. You can also report scams and fraud to the U.S. government [1]. Lastly, be sure to notify credit agencies and update your antivirus software.
Why We Don't Recommend Holistic Health CBD Oil
Shoddy copy, a fake sense of urgency, loading pages that don't direct customers to pursue any meaningful action, and suspicious pricing make it difficult to trust and advocate for Holistic Health CBD Oil.
Marketing Style
Call-to-action buttons meant to initiate purchases on Holistic Health CBS Oil's Facebook page and landing page don't direct users to a checkout page. Instead, they are met with a blank page containing zero information. Furthermore, the marketing copy is poor and riddled with major grammatical errors. For example, a sentence on their website reads as follows: "You will help your fixation in both mental and moreover real habits that."
Given that CBD products are relatively new in mainstream markets, any reputable company would strive to market their company in a favorable light with strong, compelling copy. From a purely marketing perspective, Holistic Health CBD leaves much to be desired.
Transparency
It immediately raises red flags when a company publishes the words "natural and safe" in place of where a long list of ingredients should be. According to the Food and Drug Administration (FDA), any CBD product requires a full declaration of every ingredient in the product, in descending order, based on which components are more prevalent.
Besides claiming Holistic Health CBD Oil is a full spectrum CBD product, it shares no other ingredient information, which not only breaks the law but further highlights a total lack of transparency. Furthermore, the only information readers can acquire on the company's hemp source is that it's derived from "trademark ranches," offering little reassurance as to the quality of the oil.
Customer Feedback
Finding customer feedback or reviews proved a challenge, except for one on Labournetblog, where suspiciously, the writing tone and style are identical to Holistic Health CBD's landing page. The review site is also a landing page, which appears specifically designed purposely for publishing praise.
Additionally, the landing page provides a list of links to other reviews, which are single landing pages, all with repetitive and similar information; customer reviews on third-party websites are essentially cut-and-paste templates. There are also no recommendations or reviews on the company's Facebook page.
Alternative Options to Holistic Health CBD Oil
There are many reputable CBD companies producing an array of high-quality products. Below are some of the best brands currently on the market.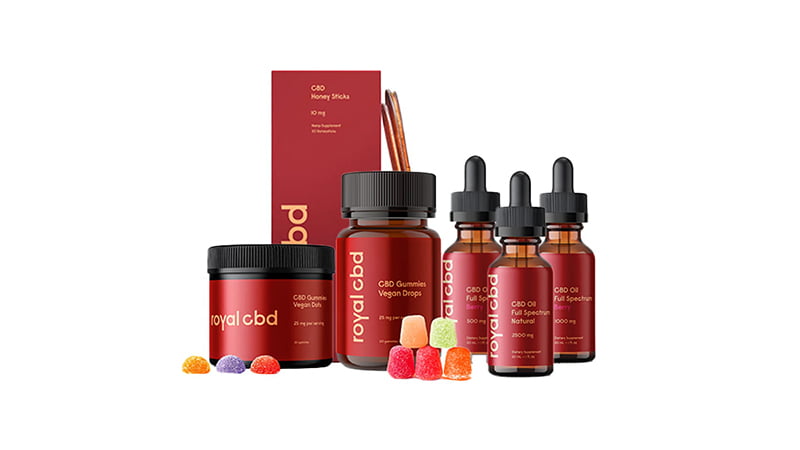 Pros
Cons

Organic, US-grown hemp
Supercritical CO2 extraction
Broad product range
High-strength options are available
Well-designed formulas
Flavored with natural ingredients
Complete third-party testing profile
30-days Money-Back Guarantee

A little bit more expensive than the market's average (but still worth the price)
Not available locally
Established in 2018, this brand strives to improve industry standards by producing superior CBD products from organic hemp. The plants are also non-GMO, ensuring the true lineage of the company's strains. Royal CBD uses its state-of-the-art laboratory to extract CBD with supercritical CO2 – ensuring purity and consistent potency throughout the batches.
You can choose from the following products:
CBD oils
CBD capsules
CBD edibles

CBD gummies
CBD honey sticks

CBD topicals
CBD for pets
Each form of CBD comes in various formulas, strengths, flavors, and sizes — making Royal CBD a good choice for both beginners and seasoned users.
Royal CBD provides updated lab reports for each format; the company sends them via email on request.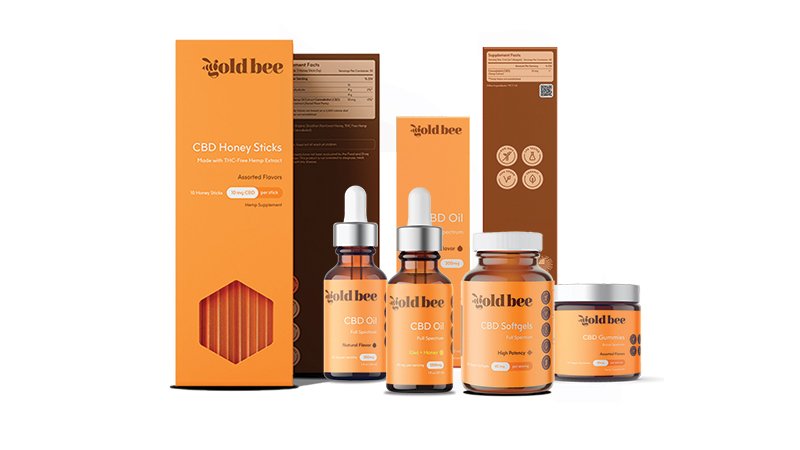 Pros
Cons

Organic hemp from California
CO2 extraction
Infused with superfoods
Full-spectrum and broad-spectrum CBD
Up to 2500 mg of total CBD
Flavored with natural ingredients
Pet products
30-day Money-Back Guarantee

Limited potency options
No isolate-based products
Gold Bee CBD oil is extracted using supercritical CO2 to ensure purity and reduce the presence of harmful solvents. Their organic, non-GMO products are terpene-rich and produced from organically grown hemp. Gold Bee CBD products are of superior quality, yet extremely affordable, and in some instances, cheaper than competitors.
The Gold Bee product range includes:
CBD oils
CBD capsules
CBD edibles
CBD roll-on
CBD for pets

CBD pet oil
CBD dog treats
Gold Bee tests every product batch for potency and purity in an ISO-certified laboratory. The purity analysis includes results for heavy metals, pesticides, solvents, and microbial impurities.
What makes these products unique is that they're infused with superfoods, such as raw honey and organic coconut oil — the two staple ingredients Gold Bee had specialized in before enrolling in the CBD space, such as honey straws infused with CBD.
3. CBDPure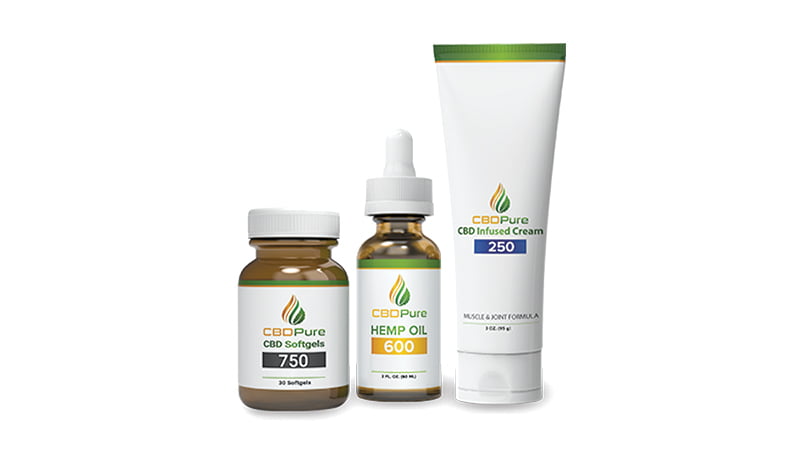 Pros 
Cons

CBD products go through third-party lab testing
Reliable and robust track record
Available online and in retail stores
International shipping outside the U.S.
90-day money-back guarantee
Access to lab test results

Limited product range
Confusing website layout
After being on the market for five years, CBDPure has carved out a reputation for being one of the most reliable and transparent brands. Its informative website provides important product information, and while its range is limited, this intentional decision allows the company to perfect current formulas.
You can choose from the following products:
CBD oils
CBD cream
CBD for pets
It's easy to find extensive CBDPure reviews online, as well as lab test results which are available on its website.
Final Verdict: Holistic Health CBD Oil Can't Be Trusted. Beware of This Popular Scam
Holistic Health claims to offer pure CBD products that can relieve a wide range of health conditions, but in reality, it's a fake company that leverages the boom on CBD to mooch on uninformed customers.
The brand has a flawed website copy and uses aggressive marketing to create an impression that its products are in high demand — and that you should rush your order while they're still in stock.
If you want to avoid being ripped off your money and get some real value out of your purchase, make sure to do a solid background check on your potential vendors. And if you're busy, take a look at my recommended alternative options to Holistic Health CBD oil.
See you in the next review!