Is Weed Legal in Maine? ME Cannabis Laws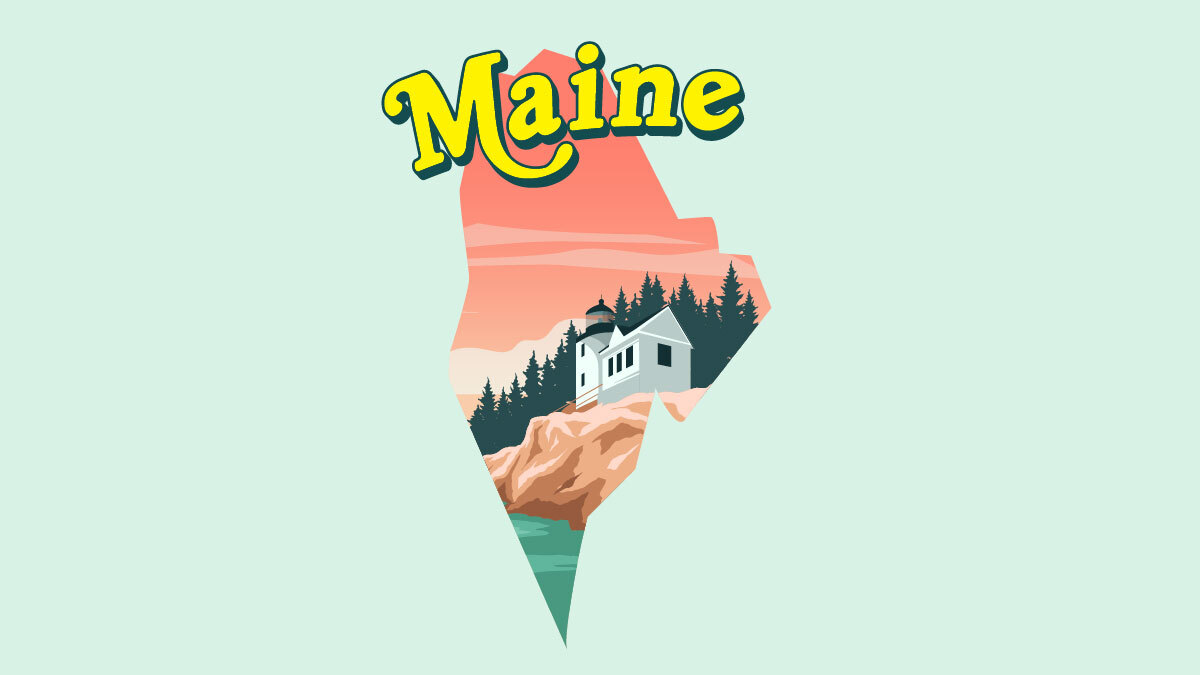 Adults in Maine can legally possess up to 2.5 ounces of marijuana if they're 21 or older and can provide a valid ID with a photo.
Maine also allows the use of marijuana paraphernalia, so you shouldn't have problems finding a classy bong, pipe, or vaporizer in the state.
Patients wanting to try medical marijuana as an alternative treatment to conventional medications can apply for a medical marijuana card and purchase their medicine from licensed dispensaries.
Long story short, marijuana users in Maine are in for a treat.
But is everything weed-related legal in Maine? What about marijuana delivery services?
This article leaves no stone unturned in exploring cannabis laws in the Pine Tree State.
Buying Marijuana Online in Maine: Is It Even an Option?
No, you can't legally buy marijuana in Maine. Although Maine legalized the recreational use of marijuana in 2016, lawmakers banned online sales in 2018.
Marijuana delivery isn't an option there.
Whenever you come across marijuana delivery services in Maine, know they're operating at on the brink of legality.
The situation looks different if you're a medical marijuana patient. Medical users can purchase cannabis online through online stores — both for pickup and delivery.
Does that mean you have no options for enjoying cannabis deliveries as a recreational user?
It turns out there's one legal workaround for this.
A Better and Legal Alternative to Marijuana in Maine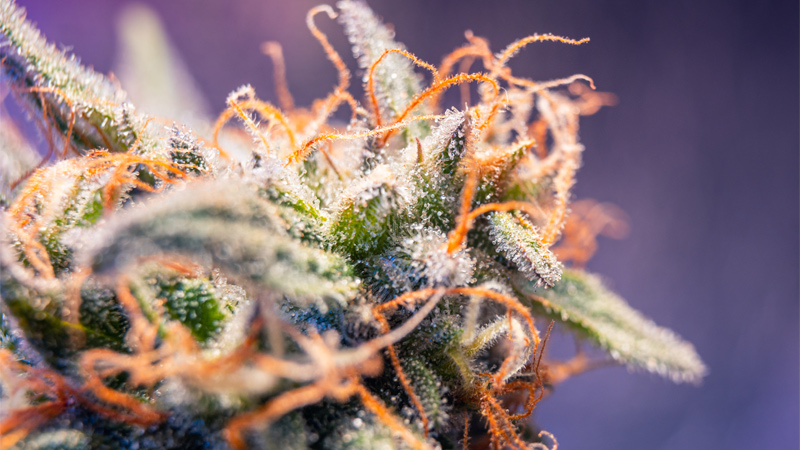 Maine officials are working on creating a legal framework for online marijuana sales, but until then, there are no operating delivery services in the state.
If you're looking for a legal alternative to buying marijuana online, consider trying out delta 8 THC products.
Delta 8 THC is federally legal and comes with a lower incidence of anxiety and paranoia.
Cons of Delta 9 THC
Before we elaborate on delta 8 THC, let's focus on why some cannabis users choose to avoid marijuana.
Delta 9 THC is a euphoric relaxant. In small and medium doses, it induces psychoactive effects that elevate mood, make the user feel giggly, alter the perception of time, and significantly boost appetite.
These effects are desired when it comes to treating a wide range of physical and psychological ailments, such as anxiety, pain, inflammation, depression, loss of appetite, and sleep problems.
However, high doses of THC can backfire on sensitive users, causing:
Anxiety
Paranoia
Cold sweats
Increased heart rate
Short-term memory problems
Confusion
Dizziness
Sedation
The psychoactive effects of delta 8 THC are less pronounced. Most users describe the high as smooth and calming, with no anxious side effects.
Nevertheless, you can still experience some other telltale side effects of marijuana, such as dry mouth, red eyes, munchies, and problems with coordination.
Delta 8 THC vs. Delta 9 THC
THC has many different versions. Delta 9 THC and delta 8 THC are the two most popular isomers.
Delta 9 THC is the primary psychoactive compound in marijuana. It has a similar molecular structure to delta 8 THC, but there's a subtle difference in the way their atomic bonds are arranged.
Delta 9 THC has a double bond at the 9th carbon chain, while for delta 8 THC, this bond occurs at the 8th chain.
This makes delta 8 THC about 50% less potent than delta 9. You'd need to consume twice as much delta 8 to experience the same intensity of effects as with marijuana.
The difference in potency also makes delta 8 THC less likely to trigger anxiety and paranoia — the main reason why some people avoid weed.
Last but not least, despite a lower strength, delta 8 THC offers similar health benefits to delta 9 THC. You can use it to relieve pain, stress, anxiety, inflammation, migraines, sleep issues, and digestive disorders.
Benefits of Buying Delta 8 THC Online
Delta 8 THC products are in high demand, and the market doesn't keep up with regulations. Since no federal agency supervises the production of delta 8 extracts, it's your responsibility as a consumer to conduct research on your potential vendors.
Buying delta 8 THC online provides more opportunities for vetting your future supplier. You can look into third-party lab reports, compare customer reviews from several independent websites, read the company's "About Us" section, and reach out to other users on forums like Reddit to get a full picture of the company.
That's not all; here are the other perks of buying delta 8 THC from an online retailer.
Federally Legal
Perhaps the best part about delta 8 THC products is that they're federally legal. The 2018 Farm Bill legalized all hemp-derived products, including cannabinoids, terpenes, flavonoids, isomers, and salts.
As long as they contain 0.3% delta 9 THC or less, you can legally buy them in your local hemp store or order them online.
Buying delta 8 THC online is also more convenient. You can compare hundreds of different products in the comfort of your home — unrestricted by working hours.
Delivered in 2-3 Days with the Convenience of Shopping at Home
The cannabis space is highly competitive. Hemp brands are going above and beyond to win customers' hearts with their services, and fast delivery is always a trump card. Once you've paid for your order, the products should arrive within 2-3 business days.
The extra time is worth waiting, considering you're getting a certified, lab-tested product that's safe for your health.
Less Anxious than Delta 9 THC
One of the main reasons people are turning to delta 8 THC is its milder psychoactive effects. The high from delta 8 THC is smoother and less anxious than the effects of marijuana (especially in high doses). You can enjoy the psychoactive buzz while still being able to socialize with friends and do your daily tasks.
Lasts Longer than Delta 8 THC from Marijuana
Though the effects of delta 8 THC come with a delay — a delta 8 tincture may hit you in 1.5 hours — they last longer than other psychoactive cannabinoids. Some of these effects, such as the munchies, are also more pronounced, so keep that in mind when you're shopping for food before your next sesh with delta 8.
Best Online Delta 8 THC Vendors
There's a large degree of difference when it comes to the quality of delta 8 THC products. As mentioned, the market lacks regulations in terms of manufacturing and lab testing standards. This, in turn, creates space for fly-by-night companies aiming for a quick buck from the booming market.
There are many substandard d8 products on the local scene, most of which come without certificates of analysis, so it's impossible to verify their potency and purity.
After trying out over 30 hemp brands, we've narrowed down our list of the best delta 8 vendors to 10 names and picked out our two favorite companies that offer the best ratio between price and quality.
Both brands source their products from organic, U.S-grown hemp and provide batch-specific lab reports for each extract.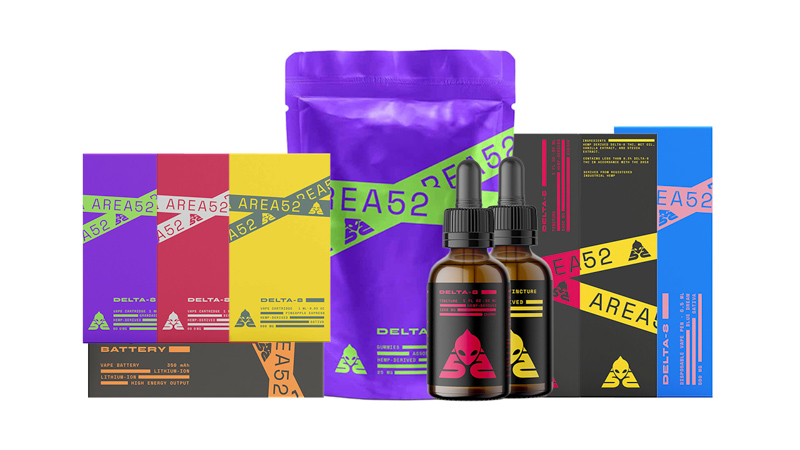 Area 52 is a California-based manufacturer specializing in the extraction of minor cannabinoids. The company's current focus is delta 8 THC distillate in various forms, including tinctures, gummies, vape carts, and pre-rolled joints.
Area 52 has a clear mission, which is to raise the quality bar for new companies entering the delta 8 scene. Its products are triple-tested for quality and safety in an ISO-certified laboratory.
The hemp strains used for extraction come with exceptionally high levels of terpenes, potentiating the effects of delta 8 and allowing you to choose between energizing and sedating effects depending on the selected strain.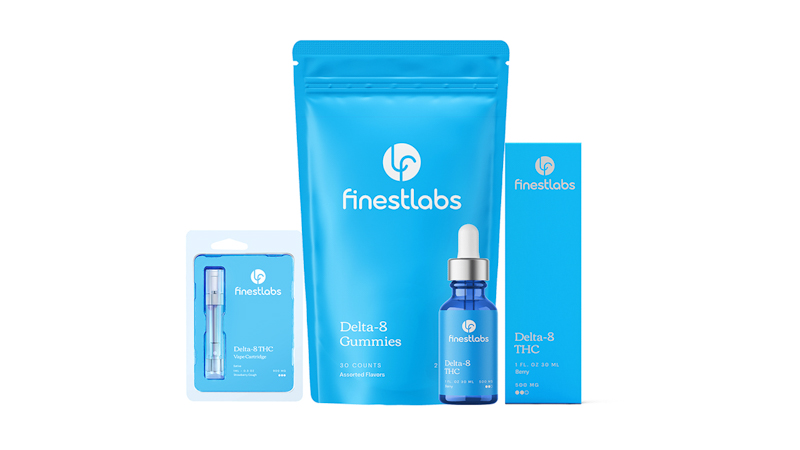 Finest Labs is known for its scientific approach to cannabinoid extracts. The company offers simple formulas based on high-quality delta 8 THC infused with botanical terpenes that recreate the experience from specific cannabis strains.
You can choose from similar formats to Area 52, such as tinctures, gummies, vape carts, and pre-rolled joints (they're available as sativa, indica, and hybrid).
Some of the company's products, such as tinctures and vape carts, are a bit less potent, which translates into a lower cost per product. This feature makes Finest Labs a decent pick for people with a lower budget who still want to enjoy high-quality delta 8 extracts.
Is Marijuana Legal in Maine?
Yes, marijuana in Main is fully legal. However, different regulations apply to recreational and medical marijuana use.
Here's what you need to know:
Recreational Marijuana Laws
In 1976, Maine decriminalized possession of small amounts of cannabis, becoming the third state to introduce such legislation.
On May 1, 2009, Governor John Baldacci signed legislation LD 250 which made possession of 2 ½ ounces (71 g) or less a civil infraction punishable by a ticket.
In 2016, Maine fully legalized marijuana for adults.
If you're 21 years or older, you may possess up to 2.5 ounces of marijuana. You can also buy cannabis paraphernalia, such as bongs and pipes.
Adults may also grow up to 6 flowering marijuana plants and 12 immature plants.
Maine has established a network of licensed dispensaries for marijuana distribution. You can buy your marijuana there as long as you can prove your age with a government-issued ID.
Medical Marijuana Laws
Maine legalized marijuana when 62% of the populace voted yes on Question 2 on November 2, 1999.
Since then, Maine has established one of the most liberal medical marijuana programs in the U.S.
Who Can Use Medical Marijuana in Maine?
There's no list of qualifying conditions for medical marijuana applicants. If you visit a doctor and he or she decides marijuana is a suitable treatment for you, they may recommend it and issue a special medical marijuana card.
If you have a medical marijuana card, you can buy your medicine from cannabis dispensaries. However, the card isn't obligatory. All you need is the authorization certificate and a state-issued ID.
Can You Smoke Marijuana in Public?
No, smoking marijuana is limited to private properties. If you're caught smoking weed in public, it will be treated as a civil violation and you may be fined up to $100.
Traveling with Marijuana in Maine
You can travel with marijuana in Maine as long as you keep your products away from the driver's reach and in their original container.
Traveling with marijuana from Maine to another state is prohibited. Federal law considers this kind of transportation drug trafficking, which is a serious felony punishable by 5 years in prison and $250,000 in fines if you're caught with fewer than 50 plants or less than 50 kilograms of marijuana.
What About CBD Hemp Oil in Maine? Is It Legal?
Yes, CBD hemp oil is fully legal in Maine. Hemp-derived products were legalized by the 2018 Farm Bill. You can legally buy them if they contain 0.3% or less delta 9 THC.
You can easily find CBD hemp oil in vape stores, head shops, pharmacies, wellness centers, and even at gas stations.
However, since the CBD market is unregulated (a similar situation to delta 8 THC), the best deals on high-quality products are found online.
As always, make sure to ask for relevant third-party lab reports and carefully read customer reviews before you trust any company with your money.
Key Takeaways on Marijuana legal status in Maine
Maine has one of the most relaxed marijuana laws in the USA. Not only can adults possess up to 2 ounces of weed for personal use, but they can also grow their own plants at home.
If you're looking for high-quality weed in Maine, all you need to do is visit a dispensary and ask the budtender to show you their selection of strains and/or extracts.
Unfortunately, until the Maine government sorts out the problem with delivery companies, buying marijuana online is not an option there. Your only chance to order psychoactive cannabinoids online is through a reputable store that offers hemp-derived delta 8 THC products.
Delta 8 THC is federally legal and carries a lower risk of anxiety and paranoia, but you need to carefully vet your potential vendors.
Short on time? Feel free to use our recommendations from this guide.