Where to Buy CBD Oil in Maine? Hemp Oil Laws & Legality (2022)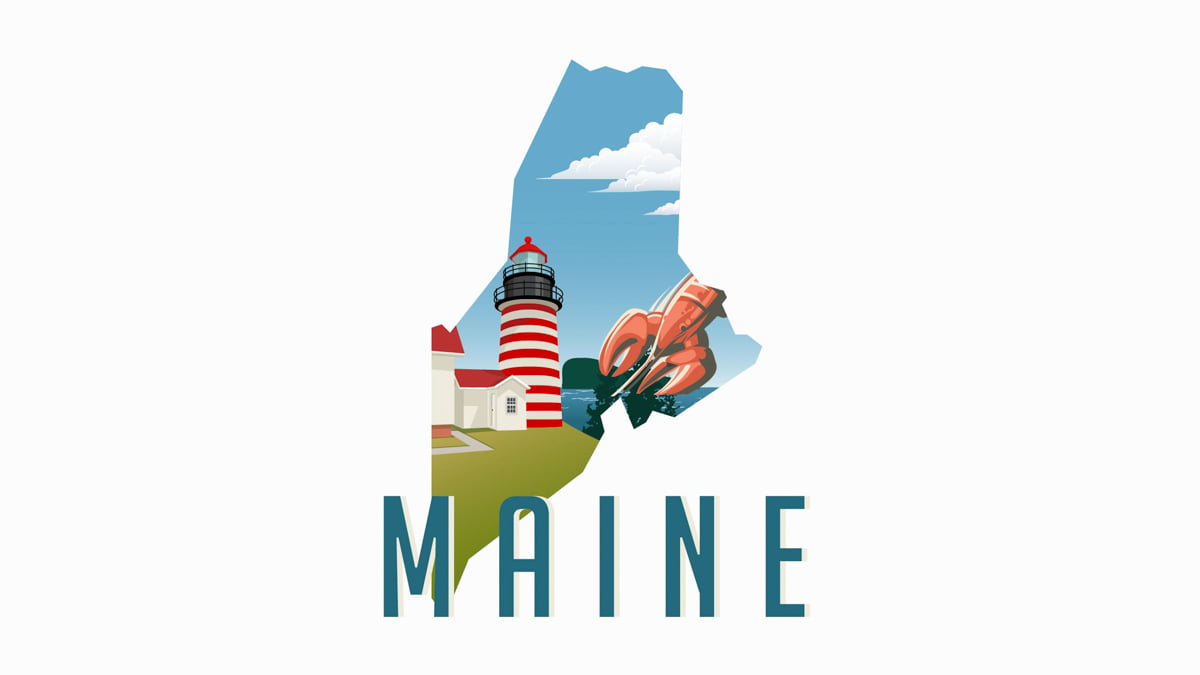 Is it okay to buy CBD oil in Maine?
Yes, actually. CBD oils — may they be sourced from hemp or marijuana — is legal in Maine.
Medical marijuana products have been legal in Maine since 1999. Hemp-derived CBD products, on the other hand, were made legally accessible to residents by the 2018 Farm Bill and the passing of the state's LD 630 in 2019.
Our guide helps you understand the CBD laws in Maine as well as on a federal level.
We'll also give you tips in choosing and buying CBD oil in Maine, where to look for excellent CBD products.
Where to Buy CBD in Maine?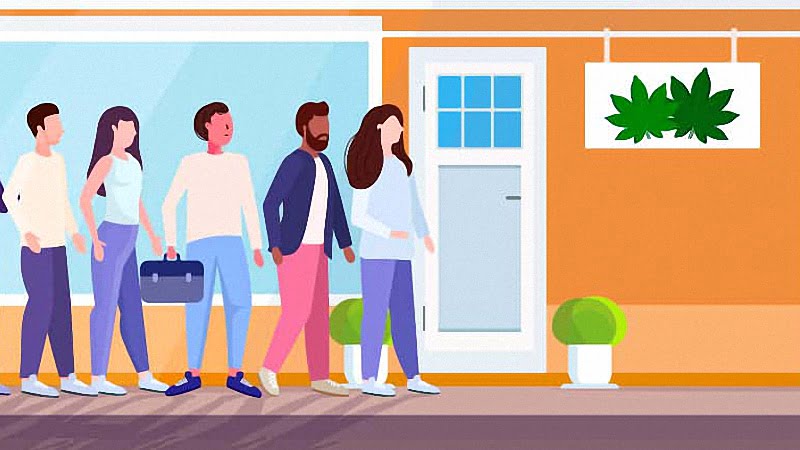 It's perfectly fine to buy CBD oil online or from your local dispensary. You'll find great CBD products from both sources.
However, if you're after convenience and additional perks, then shop for your CBD oil online. Not only will you enjoy big discounts from online cannabis shops, but you'll find more (sometimes even better) CBD brands as well. You'll also have a wider assortment of CBD products to choose from.
Buying CBD online also allows you to leisurely choose and compare the different brands and their prices.
When buying CBD though, keep these in mind.
1. Look for the Product's COA
One big proof that shows you're buying a quality CBD product is its certificate of analysis or COA.
Reputable CBD producers always have their products tested by an accredited third party to ensure their consumer's safety. They also send their products to these facilities to check their potency, purity, and quality.
Don't trust CBD manufacturers that can't provide laboratory results of their products. This could mean their products failed testing or were never tested at all.
Remember, consuming contaminated cannabis products is putting your health at risk.
2. Avoid Brands That Make Too-Good-to-Be-True Claims
Reputable CBD brands are compliant with state and federal laws. They also won't make incredible claims to catch their market's attention.
If you see products claiming premium quality at the cheapest price or advertising themselves as the cure-all, stay away from them.
Cheap usually means substandard materials and processes, and their outrageous health claims are nothing but attractive bait to unsuspecting buyers.
3. Read Reviews
Another factor to consider in choosing a good CBD brand is its reviews and customer feedback. These give you additional information not only about the product but its manufacturer as well.
Avoid products with so many negative reviews. If consumers aren't happy with it, you probably won't be either.
PRODUCT
DETAILS

Best Overall CBD Oil

Royal CBD – Full Spectrum

Rated #1 for overall
Highest quality hemp oil on our list
100% organic, free of pesticides, and artificial ingredients
Established brand with 24/7 customer support
30-day 100% money-back guarantee

Click for Best Price

Best Organic Formula

Gold Bee

Sourced from US-grown organic hemp
Contains full-spectrum CBD
Up to 80 mg CBD/mL
Great potency range for beginners
Third-party tested for potency and purity
Great kiwi-honey flavor

Click for Best Price
What Type of CBD is Right for You?
You'll basically see three types of CBD oils on the market. You have pure CBD oil, which only has CBD, broad-spectrum CBD oil which has other cannabinoids and terpenes but is THC-free, and full-spectrum CBD oil which contains THC, other cannabinoids, and terpenes.
All are great products, but if you're after stronger and more potent effects, we recommend choosing full-spectrum CBD oil.
The addition of THC in full-spectrum CBD oils makes the entourage effect stronger. The low THC level boosts the therapeutic effects of the other cannabinoids and terpenes, but it's not enough to make you high.
Recommended and Trusted CBD Retailers in Maine
CBD products, both hemp and marijuana-derived, are available in Maine. You can buy them in one of the state's licensed dispensaries or online for convenience and more perks.
In this guide, we also provided you with a list of the best CBD retailers in Maine. They have the highest ratings and number of reviews.
Portland
Wellness Connection of Maine
Atlantic Farms
Fire on Fore
Lewiston
Strawberry Fields Apothecary
Crystal Spring Healing Alternatives
The Healing Community MEDCo
Bangor
Acadia Cannabis Co
Rock Steady Remedies
Green Alien Cannabis
South Portland
Grass Monkey Cannabis Company
Beach Boys Cannabis Company
SeeWeed Co.
Auburn
Curaleaf ME Auburn
Cure Cannabis Company
Green Cures
Is CBD Legal in Maine?
We extract CBD from hemp and marijuana, and in the state of Maine, both sources are legal.
Medical marijuana has been legal in the state since 1999 when voters voted yes to Ballot Question 2. However, medical marijuana access was only limited to patients with very serious or debilitating health problems.
In 2009, Maine expanded its program to better serve the state's growing number of registered patients. The changes included the establishment of nonprofit dispensaries for easier access as well as the creation of a statewide medical marijuana identification card system to protect registered patients.
Over the years, Maine made several changes in its medical marijuana program.
Registration to the state's program is voluntary and doesn't exclude non-registered patients with qualifying medical conditions. They are given the same rights as registered patients and are also governed and protected by the same laws.
Moreover, the state removed its list of qualifying medical conditions. Medical providers can now recommend medical marijuana if they think it can benefit the patient's diagnosed medical condition.
As for hemp, Maine legalized the cultivation of industrial hemp in 2009. However, the legalization of hemp-derived CBD was only approved in February 2019 through LD 630. This was done to align the state's laws with the 2018 Farm Bill.
The 2018 Farm Bill states that hemp is no longer considered a controlled substance, provided its THC level doesn't exceed 0.3%. All its parts can now be used legally, as long as it's been cultivated and processed per federal and state laws.
Both these laws gave Maine residents access to hemp-derived CBD products.
Of note, marijuana for recreational use was legalized in November 2016, but recreational sales have only begun in October 2020. The state's legal age for adult use is 21.
Do You Need a Prescription to Buy CBD Oil in Maine?
No. If you're a resident of Maine, you don't have to get a doctor's prescription or ask for a recommendation to buy CBD oil. Hemp-derived CBD oil with less than 0.3% THC is perfectly legal, and you can buy them online or from natural health stores.
However, for marijuana-derived CBD products with higher THC content, non-registered qualifying patients need to have a written certification from their physician. The written certification must be original and unexpired.
Do You Need a Medical Card to Buy CBD Oil in Maine?
Medical cards aren't required when you're buying hemp-derived CBD oil in Maine. As long as it's sourced from industrial hemp that contains no more than 0.3% THC, you should be okay.
If you're a registered patient though, you'll be required to show your valid medical card when buying marijuana-derived CBD oil in Maine.
Is CBD Legal in Maine for Minors?
Hemp-derived CBD products compliant with state and federal laws are legal to people of all ages. However, if you're going to give CBD to a minor, we recommend consulting with his physician first.
As for marijuana-derived CBD, minors must have a primary caregiver who'll give consent to using medical marijuana and manage its use. They'll also need a medical provider's written certification to buy, use, and possess marijuana-derived CBD products.
Of note, registering a minor with the state's program is also voluntary.
Is Traveling with CBD legal in Maine?
Traveling with hemp-derived CBD in Maine should be fine. You also won't get into trouble if you cross state borders with federally-compliant CBD oils.
You should also be fine traveling with marijuana-derived CBD oil within the state. Maine's medical marijuana program offers you protection from the law, as long as you're compliant and follow state laws.
It's crossing state borders with marijuana-derived CBD oil though that can get you in some hot water, especially if it contains a higher THC level.
Federally, marijuana is still considered a dangerous drug, and crossing state borders with products containing higher than 0.3% THC is a crime.
Can You Fly with CBD?
Yes. Users are allowed to fly with hemp-derived CBD products containing no more than 0.3% THC. Just make sure you have a copy of the product's certificate of analysis (which can be found on the manufacturer's website) showing its THC level.
Avoid flying with marijuana-derived products though. Transporting marijuana products containing higher than 0.3% THC is illegal and could land you in heaps of legal troubles.
Is Marijuana Legal in Maine?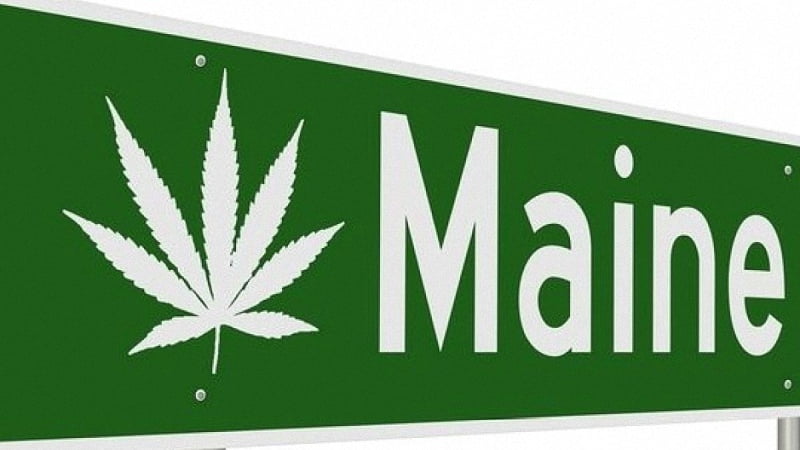 Yes, both medical and recreational marijuana is legal in Maine.
Maine legalized medical marijuana in 1999. The state gives both registered and non-registered patients access to legal medical marijuana, as long as they have either a valid medical card or a written certification from a certified medical provider.
As for recreational marijuana, it's been legalized in 2016 but only began recreational sales in October 2020.
How Much Marijuana Can I Buy or Grow?
Medical marijuana patients are allowed to buy and possess up to 2.5 ounces. They're also allowed to cultivate no more than six mature plants.
For recreational users, they're allowed to buy and possess up to 2.5 ounces as well. This could be in the form of usable marijuana or a combination of usable marijuana and no more than 5 grams of concentrate.
Recreational users are also allowed to grow and possess up to three mature plants, 12 immature plants, as well as an unlimited number of marijuana seedlings.
Is Smoking Marijuana Legal in Maine?
Yes; smoking marijuana is legal in Maine for both medical and recreational users.
However, smoking marijuana in public is strictly prohibited.
What are the Types of Marijuana Allowed in Maine?
The allowed forms of CBD, as well as marijuana products in the state, include oils, tinctures, and concentrates as well as edibles, capsules, and topicals.
Smokable flowers are also allowed as well as smoke-less methods such as vape.
When Did Maine Legalize Marijuana?
Maine legalized medical marijuana in 1999 and recreational marijuana in 2016. However, sales for recreational marijuana only began in October 2020.
The recreational sales industry is new, and it's still having a tough time balancing demand and supply.
Final Thoughts — Buying CBD in Maine
It's legal to buy CBD oil in Maine, may it be sourced from hemp or marijuana.
Hemp-derived CBD oils and other products are available to all residents in Maine. However, before buying one, always check if it's derived from organic hemp and has a THC content that doesn't exceed 0.3% to avoid legal problems.
Patients, both registered and non-registered, are given access to marijuana-derived CBD products. You'll need a medical card (registered patients) or written certification from an authorized medical provider (non-registered patients) before buying medical marijuana.
Be extra cautious though when buying CBD oil. Know who the manufacturer is and always buy laboratory-tested CBD products from trusted brands. Lastly, read reviews and check customer feedback.