MediGreens CBD Gummies Review & Coupon Code (2023 Update)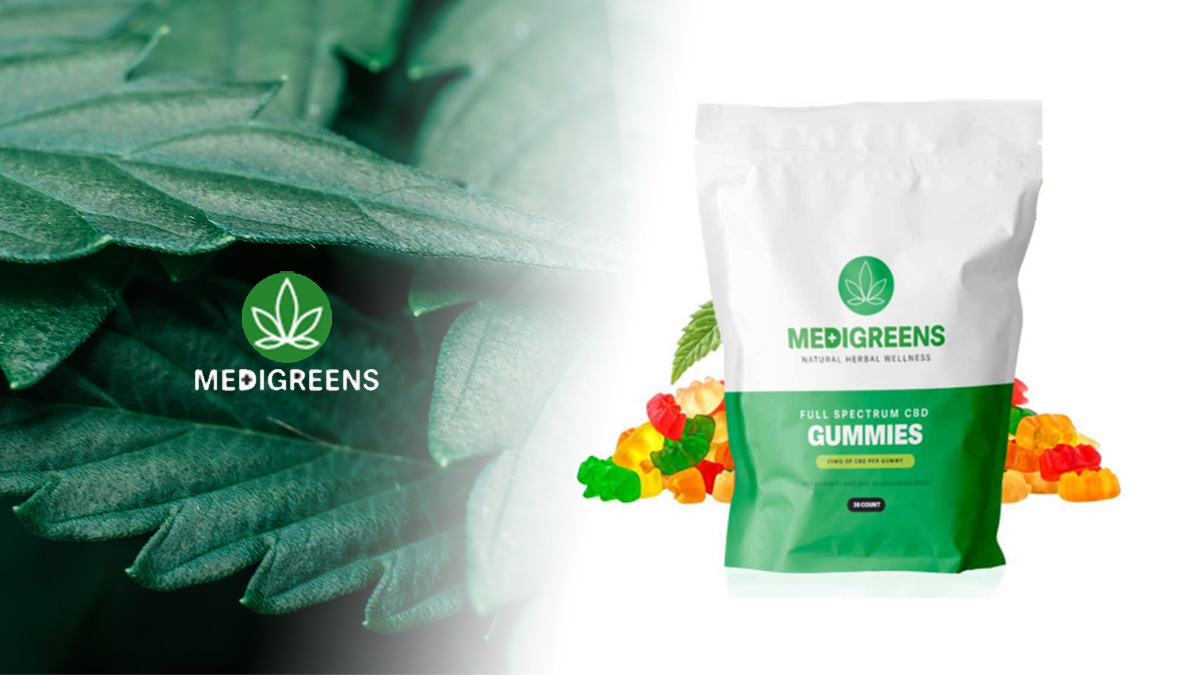 MediGreens manufactures full-spectrum CBD gummies formulated to reduce anxiety and stress. These allegedly third-party lab-tested, organic gummies contain 750 mg of "potent CBD power with no side effects." MediGreens' CBD claims to utilize the "force of nature" and work with the body to relieve pain and improve focus.
This review examines MediGreen's extraordinary health claims. Read on to learn if it's the real deal — and check out some useful tips on how to spot a scam CBD company, and what alternative premium quality CBD gummies are on the market.
About MediGreens CBD Gummies
MediGreens' CBD gummies are supposed to be made with organic US-harvested hemp, offering a full-spectrum CBD experience with less than 0.3% THC. "Clinically tested" by the leading, third-party lab, Agriculture Labworks LLC, this US company's popular product retails for $67.99. per 750ml and is available exclusively online.
Is MediGreens CBD Gummies a Scam or Legit Company?
Unlike other scam CBD companies, MediGreens' marketing copy is largely bereft of flawed grammar and far more informative about its gummies. However, misleading payment links, fraudulent customer reviews, suspicious-looking URLs, and call-to-actions that promote immediate purchases (lest the stock runs out) are standard tell-tale signs of an online shopping scam.
How This Scam Works
Scam CBD companies use fake websites to dupe shoppers into buying phony CBD products. Essentially, these fly-by-night vendors just debit money off bank cards and never ship the product for delivery. While MediGreens' payment form looks the same as other genuine CBD retailers, it doesn't correlate to buying their gummies. Instead, eager customers can purchase some earplugs; clearly, this is a scam.
The company also doesn't specify any shipping details. Reputable CBD eCommerce websites typically have a login system to track customers' purchases and list clear shipping timelines. MediGreens offers no shipment tracking capabilities, so customers have absolutely no way to monitor their orders or give feedback to the company if there is a shipping delay.
How to Spot this Scam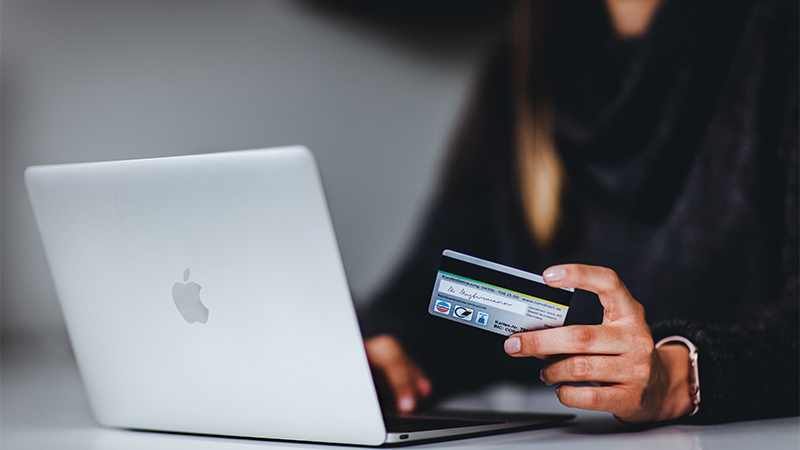 Scam CBD companies exploit online convenience and security. While great online deals can be tempting, you should first protect your wallet by knowing how to spot the major warning signs below.
Unclear Refund Policy
The Federal Trade Commission requires retailers to ship items within 30 days if no order date is specified [1]. However, MediGreens' non-existent refund policy raises doubts as to whether shoppers would ever receive their purchases. Fraudulent websites typically have refund policies that are difficult to understand, hard to find or just ignore these details.
Suspicious Contact or Location Information
A trusted retailer has clear and easy-to-access contact details visible on its website, usually as a separate page on its navigation menu. A quick scan of one MediGreen's landing page on a web hosting company GoDaddy's WHOIS tool reveals the page was registered in Germany, yet the company is based in the U.S. Furthermore, there is no provision of trustworthy contact details.
Dodgy Domain Name
If there are extra words or characters in a domain name, there's a decent chance the website is a scam. For instance, MediGreen's website is built on Google Sites, which is a legitimate platform. However, a company will tend to put its name in its URL. In this case, the name is present (not on all landing pages, though), but there's also a mix of symbols and letters, making it less credible.
What to Do When You Fall for This Scam
If you've fallen victim to an online shopping scam, you can file a complaint with The Federal Trade Commission, your state's attorney general, or the Better Business Bureau. Your state's Consumer Protection Offices can also handle the matter [2]. Any money lost should be reported to the local police.
When it comes to shopping online, it's vital to trust your gut. It's easy to suspend disbelief because a highly desirable product is selling at discounted rates; however, if you harbor any doubts, do some background research to ensure the deal is legitimate.
Why We Don't Recommend MediGreen CBD Gummies
Dubious third-party testing claims, pathetic attempts at customer testimonials, and a sketchy marketing style indicate MediGreen CBD Gummies are more than likely bogus products peddled by a scam website.
Third-Party Testing
MediGreens claims its Gummies are third-party tested and clinically proven by Agricultural Labworks LLC, a company located in Santiago, California. This appears above board, and yet, a brief search on Open Corporates reveals the lab changed from 'Active Status' in 2020 to 'FTB Suspended' in 2021, meaning it's no longer in operation. [3]
To add to suspicion, MediGreens provides no list of ingredients from which its products are made, which is against the law. Its claims products are "full-spectrum," "water-soluble," and "100% natural", but consumers have no way of confirming this.
Customer Feedback
This company has virtually no credible online reviews. Curiously, when scrolling down its website, there is a paragraph that mentions a person named Joe who "says he at long last doesn't need to down a lot of pills, just to dispose of his ongoing back torment." Directly after, it speaks about a person named Margaret, who claims the gummies help her focus "in her powerful work."
Poor turns of phrase aside, this is a futile attempt at what appears to be customer reviews or testimonials. With the way search engines work today, companies strategically use Google reviews because it bumps up their search engine ranking. Embedded reviews aren't as common, and if they do appear, they're usually below a product's description.
Marketing Style
Any company that redirects shoppers to a payment form for a completely unrelated product is undoubtedly a scam. Why would MediGreens take consumers to a checkout page for earplugs, which have nothing to do with CBD products? They're not even vaguely related. In addition, its call-to-action is "rush my order," which creates a false sense of urgency to hoodwink consumers.
Leading CBD companies go through great pains to design beautiful, information, and navigable websites that leave no doubt in consumers' minds that they're purchasing superior-grade products. The copy is barely legible, and the list of carelessly placed links at the bottom of the site looks unprofessional and cheap.
Alternative Options to MediGreens CBD Gummies
Despite scammers looking to make a quick buck, many reputable CBD companies are striving to enhance the industry standards by providing high-quality extracts and top-notch transparency.
Here are some of the most esteemed names on the market that offer premium-grade CBD products at reasonable prices: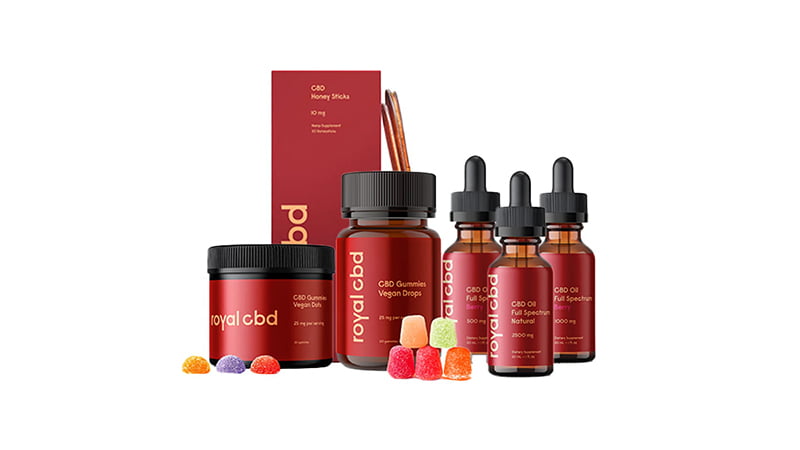 Get 15% off all Royal CBD products. Use code "CFAH" at checkout.
Pros
Cons

Organic, US-grown hemp
Supercritical CO2 extraction
Broad product range
High-strength options are available
Well-designed formulas
Flavored with natural ingredients
Complete third-party testing profile
30-days Money-Back Guarantee

A little bit more expensive than the market's average (but still worth the price)
Not available locally
This all-American and award-winning CBD company derives its products from Colorado hemp farms. An overall rating of 4.9 stars across 2500 reviews puts this young brand at the top of its game.
Royal CBD's broad product range includes the following:
CBD oils
CBD capsules
CBD edibles

CBD gummies
CBD honey sticks

CBD topicals
CBD for pets

CBD pet oil
CBD dog treats
The company has updated lab reports for each format, which it sends via email on request. In my experience, these are very well-thought-out formulas that can go well with both beginners and seasoned users considering the range of options.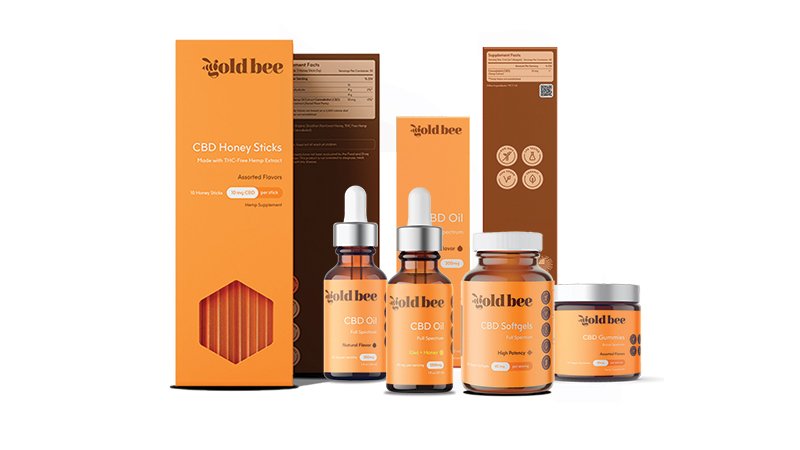 Pros
Cons

Organic hemp from California
CO2 extraction
Infused with superfoods
Full-spectrum and broad-spectrum CBD
Up to 2500 mg of total CBD
Flavored with natural ingredients
Pet products
30-day Money-Back Guarantee

Limited potency options
No isolate-based products
Golden Bee launched online in 2020. Despite being a newcomer to the CBD space, the company is surely making it to the top of the first league with its all-organic CBD products infused with superfoods. Gold Bee's hemp strains are known for their exceptional content, leveraging the entourage effect.
The Gold Bee product line includes:
CBD oils
CBD capsules
CBD edibles
CBD roll-on
CBD for pets

CBD pet oil
CBD dog treats
The company provides access to complete product analysis certificates on its website.
3. CBDPure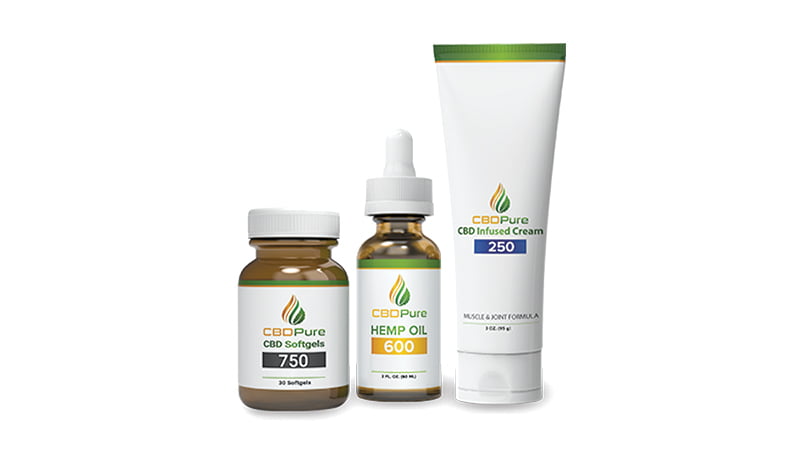 Pros 
Cons

100% organic
Tested by third-party labs
Certified non-GMO
Full-spectrum CBD products
90-Day satisfaction guarantee
Grown in Washington and Colorado
Unflavored formulas
Affordable prices

Limited product range
Confusing website layout
Founded in 2016 in Vancouver, CBDPure offers some of the highest quality products on the market. Its CO2 extraction process preserves the natural cannabinoids and terpenes found in hemp extracts without introducing additional heat or harsh solvents. The deliberate decision to provide a limited range is part of the company's strategy to allow for continuous product improvement.
You can choose from the following forms of CBD:
CBD oils
CBD cream
CBD for pets
Test results for the entire product range are available on its website.
Final Verdict: Nice Try, But No. Medigreens Is A Fake Company That Uses Uninformed Customers to Leech Their Sensitive Data
Sad but true, Medigreens is nothing but another CBD scam that's trying to capitalize on a high-demand product.
From suspicious lab reports to strangely-looking URLs and a poor website copy, there are at least a few tell-tale signs that you shouldn't trust this brand with your money.
If you're looking for good deals on real CBD oils from trustworthy manufacturers, you'll need to invest some time in doing serious market research. If you don't have it at the moment, you can use my recommendations for alternative brands. These are safe picks for any new user out there.
Have you had any experience with Medigreens? Share it in the comment section below!