Is Weed Legal in Missouri? MO Cannabis Laws (June 2023)
This article covers the legal landscape for marijuana in Missouri. We discuss recreational and medical marijuana laws, including possession limits, cultivation, public consumption, penalties, and the future of legalization. You'll also learn about a legal alternative to weed in Missouri.
So you're planning a little trip to Missouri and looking for some puff in your destination?
Remember this:
Recreational cannabis use in Missouri has been legalized through ballot initiatives and will take effect on December 8, 2022.
Medical cannabis was legalized in 2018, and in early 2020, the state began to issue licenses to dispensaries, producers, cultivators, and labs.
The amendment on the law allows Missouri residents to buy and possess up to three ounces of marijuana.
In this article, we reveal everything there is to know about the legal status of marijuana in Missouri.
Is Weed Legal in Missouri?
Weed is now legal in Missouri after the state legalized it last December 8, 2022. This means that Missourians over the age of 21 can now enjoy recreational marijuana and possess up to 3 ounces of weed.
Related: Cannabis Laws Interactive Map
Is Recreational Marijuana Legal in Missouri?
Yes, through ballot initiatives, it is now legal to use, buy, sell, grow, and produce marijuana for recreational use. You can only carry up to three ounces which is the legal limit in the state.
Is Medical Marijuana Legal in Missouri?
Yes, medical marijuana is legal for qualifying patients. Once you have your medical marijuana card, you can purchase cannabis from one of the state-licensed dispensaries.
Missouri has a robust medical marijuana program, with 192 dispensaries operating throughout the state.
There's a $25 application fee for patients registering with the Department of Health and Senior Services. The card is valid for one year after the date of issue.
Missouri doesn't allow out-of-state medical marijuana cards.
Penalties for Marijuana Possession
Residents are allowed to possess up to three ounces of marijuana. Any amount above three ounces will be punishable by law. Punishments will depend on the amount carried. You may face jail time or pay civil fines.
Is Weed Decriminalized in Missouri?
Yes, you can now use marijuana both for medical and recreational use. It is important to be aware of the legal limits of possession to avoid legal troubles.
What's the Future of Cannabis Legalization in Missouri?
Legislation has approved the legalization of recreational marijuana for adults 21+.
People that meet the legal age requirements will be allowed to possess up to 3 ounces of usable marijuana, expanding patient access to 6 ounces of flower.
The new bill bolsters the medical marijuana program by making patient cards valid for 3 years, allowing nurse practitioners to certify, and lowering the cost of medical weed.
Individuals sentenced to prison for marijuana possession in the past will have their criminal records automatically cleared.
Delta-8 THC: A Better and Legal Alternative to Marijuana in Missouri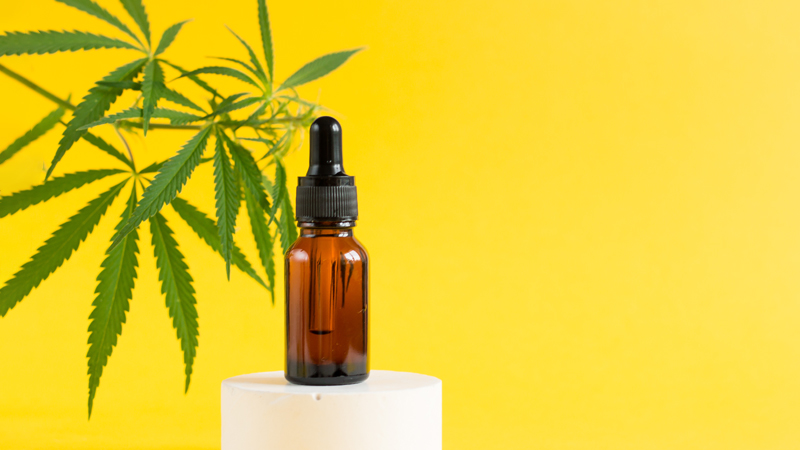 Missouri legalized marijuana for medical use in December 2022. However, if you're after a milder, smoother high, then you might want to check out delta-8 THC.
It's an alternative psychoactive cannabinoid that's legal under federal and state laws.
Delta-8 is less potent than delta-9 THC from marijuana; it doesn't get you as anxious at high doses, and it's derived from hemp.
Here's what you need to know about this cannabinoid.
Delta-8 THC vs Delta-9 THC
THC has many variants; the most popular ones are delta-8 THC and delta-9 THC.
Delta-8 THC is the isomer of delta-9, meaning it has a similar chemical formula. However, its atomic bonds are arranged differently, hence the slightly different effect profile.
Delta-8 THC has a double bond at the eighth chain, while delta-9 THC has it at the ninth chain. Because of that, delta-8 is about 50% less potent than delta-9.
Unlike delta-9 THC, delta-8 can be extracted from hemp by converting the CBD molecule.
This makes it federally legal according to the 2018 Farm Bill.
But why would one avoid marijuana for other reasons than potential legal problems?
Cons of Delta-9 THC from Marijuana
Delta-9 THC is a mildly psychedelic compound. Its effects depend on the dose; low and moderate doses elevate your mood, reduce stress, curb pain and inflammation, and may enhance your focus.
Higher doses are intoxicating. You can get high if you take enough THC, which will manifest in euphoria, giggles, increased appetite, sharpened senses, altered thinking patterns, and changes in the perception of your surroundings.
Most people enjoy being high without any unpleasant reactions.
However, some individuals are particularly sensitive to the psychoactive nature of delta-9 THC.
The side effects of taking too much delta-9 include:
Anxiety
Paranoia
Feelings of discomfort
Cold sweats
Dizziness
Confusion
Increased heart rate
Short-term memory problems
Effects and Benefits of Delta-8 THC
Since delta-8 THC isn't as powerful as delta-9 THC, it offers a smooth cognitive buzz accompanied by a wave of calmness and a boost of creativity. Depending on the terpene profile of your delta-8 THC product, the effects may lean toward sedating or energizing.
You'd need to consume twice the amount of delta-8 THC to experience a similar type of effects as with delta-9 THC. You can still get anxious, but it's more difficult. Anyway, I suggest that you use delta-8 extracts responsibly, as with any psychoactive cannabinoid.
People use delta-8 THC for similar health benefits to delta-9 THC, including:
Anti-nausea
Anti-inflammatory
Pain relief
Increased appetite
Feelings of calmness and relaxation
Euphoria
Neuroprotection
Is Delta-8 THC Legal in Missouri?
Yes. Delta-8 THC is federally legal under Missouri law. The state regulations align with the 2018 Farm Bill, which legalized hemp and all its derivatives by removing them from the list of controlled substances.
As long as the end product contains no more than 0.3% delta-9 THC on a dry weight basis, you can legally buy it in Missouri's local and online stores.
Benefits of Buying Delta-8 THC Online
Buying delta-8 THC online comes with three main perks:
Lower prices: unlike stationery vendors, online stores can cut out the middleman, which translates into lower prices. You can further save even more money by joining a reward program, choosing subscription orders, or using a special coupon code.
Higher transparency: when you buy delta-8 THC locally, you need to rely solely on the store owner's perception of what's a high-quality product and what's not. Shopping for delta-8 THC online gives you more tools for researching your potential supplier. You can look into the certificates of analysis (CoAs), comb through customer reviews, read the company's "About Us" section, or search Reddit and social media groups for threads about the brand.
Convenience: you can compare hundreds of different products in the comfort of your home, at any time you want — even when it's 2 AM and you're sitting there in your pajamas. It's a huge time saver. Of course, you'll need to wait the extra 2-3 days for delivery, but you can rest assured you're getting a certified product that will be both safe and effective.
Best Online Delta-8 THC Stores in Missouri
Finding a trustworthy delta-8 THC store can be challenging, especially if you're just soaking your feet in the delta-8 space.
If you don't have the time to read user reviews and analyze lab reports, here's a quick recommendation from me. These are the two leading brands whose products I've been using for the last two years with great results. Both companies excel at integrity, transparency, and product quality.
1. Area 52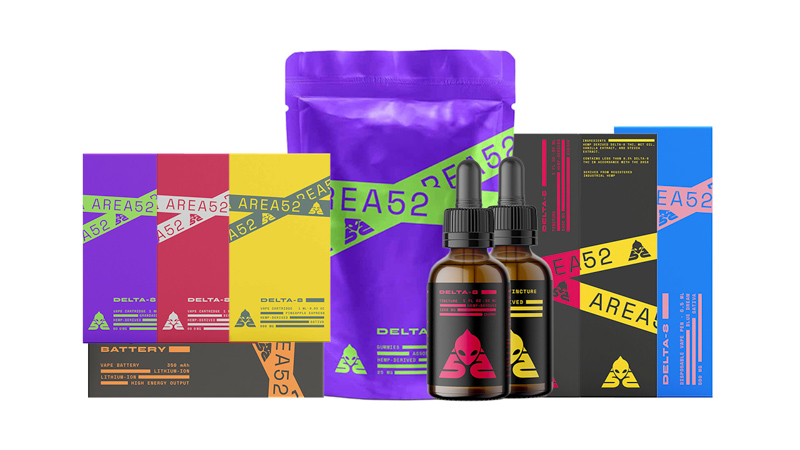 Get 15% off all Area 52 products. Use code "CFAH" at checkout.
Area 52 is a Nevada-based brand that offers various delta-8 THC extracts from pure distillate.
You can choose from tinctures, vapes, edibles, and pre-rolled joints infused with decent doses of delta-8 (25-40 mg per serving) and rich in terpenes — leveraging the whole-plant synergy in cannabis.
Unlike many brands on the market, Area 52 doesn't use hazardous chemicals during extraction, and its products are thoroughly tested in an ISO-certified laboratory for potency and contaminants, including pesticides, heavy metals, solvents, and mold.
Recently, Area52 released a new line of "true full-spectrum" products, featuring innovative formats like delta-8 honey and HHC gummies, as well as traditional products such as CBG energy gummies, CBN sleep gummies, immunity gummies, and CBD oil.
2. Finest Labs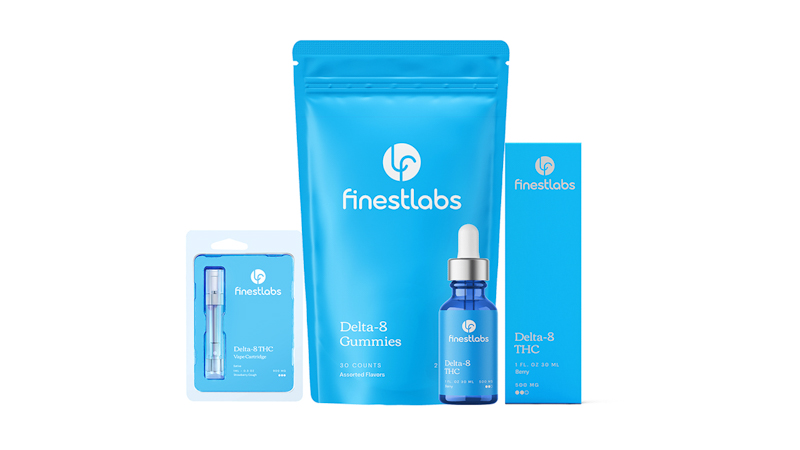 Finest Labs is one of the best delta-8 THC brands for beginners, combining simplicity with effective formulas and great attention to detail.
The company derives from the scientific community, which you can tell by looking at the ratios between delta-8 THC and other cannabinoids and terpenes. These ratios have been crafted with different types of effects in mind so that every user can find a suitable option for their needs.
Finest Labs' product range includes delta-8 THC tinctures, gummies, and vape carts. You can also choose from HHC gummies and energy gummies infused with Vitamin B12.
The company boasts a decent selection of terpenes, offering single terpenes and unique blends that recreate the aroma and flavor profiles of various cannabis strains.
FAQs
Who can use medical marijuana in Missouri?
Doctors in Missouri can recommend medical marijuana to patients with the following health conditions:
Cancer
Epilepsy
Glaucoma
Migraines
Multiple Sclerosis
Seizures
Parkinson's Disease
Tourette Syndrome
Post-traumatic stress disorder (PTSD) and other debilitating psychiatric conditions
HIV/AIDS
Hepatitis C
Amyotrophic lateral sclerosis (ALS)
Inflammatory bowel disease
Crohn's disease
Huntington's disease
Alzheimer's disease
Autism
Neuropathy
Sickle cell anemia
Cachexia
Can you grow weed in Missouri?
With the law amendment, residents of Missouri are allowed to grow up to six cannabis plants without public view.
Missouri also allows shared cultivation. This means that a maximum of two patients may cultivate in the same space.
Can you smoke marijuana in public?
Medical marijuana patients are prohibited from using it in public places, including parks, sidewalks, schools, churches, and businesses.
According to the law, "for purposes of designating a non-public place within a public place, the owner or entity of any such property may, but is not required to, provide one or more enclosed private spaces where a qualifying patient may consume medical marijuana."
Can you travel with marijuana in Missouri?
Medical marijuana patients can travel with their medicine in Missouri. However, it must be kept in a closed container and out of the driver's reach.
Driving under the influence (DUI) of cannabis is illegal, with no exceptions for medical marijuana patients.
You also can't travel with marijuana outside of Missouri. Doing so may result in federal felony charges for drug trafficking. You can be sent to 5 years in prison and pay $250,000 in fines if you're caught with less than 5 kg of marijuana or fewer than 50 plants.
Is buying weed online an option in Missouri?
It depends on what kind of purchases you have in mind. If you want to order weed for delivery in Missouri, then you have to be aware of the weight limit to prevent legal trouble.
However, you can order your medicine online and pick it up later in one of the dispensaries that offer such services.
Is CBD oil from hemp legal in Missouri?
Yes. Hemp-derived CBD oil became legal in Missouri in 2018 when President Trump signed the amended Farm Bill.
The new law drew a thick line between hemp and marijuana, reclassifying the former as an agricultural commodity.
Hemp can be grown and sold for any use, from clothes, ropes, and paper, to construction materials, biofuel, food, and health supplements like CBD oil.
However, since the market is largely unregulated for hemp-derived supplements, I recommend buying CBD products from a reputable online store.
Buying Weed in Missouri: Bottom Line
Missouri is a great place to be if you're a medical marijuana patient. You can choose from a wide selection of cannabis-based medicines and grow up to six plants at home. Some dispensaries also offer online ordering for pick-up.
Recreational marijuana users can now rejoice as this has been made legal through ballot initiatives. Residents can carry, use, and grow marijuana as long as they stay within the weight limits and are of legal age.
You can also try out delta-8 THC. It's a psychoactive cannabinoid that's also legal in Missouri, so you shouldn't have problems finding it in your local store or online.
Just make sure to carefully check your delta-8 vendors to avoid scammers and contaminated products.