Scam Delta 8 THC Brands to Avoid (+5 We Recommend)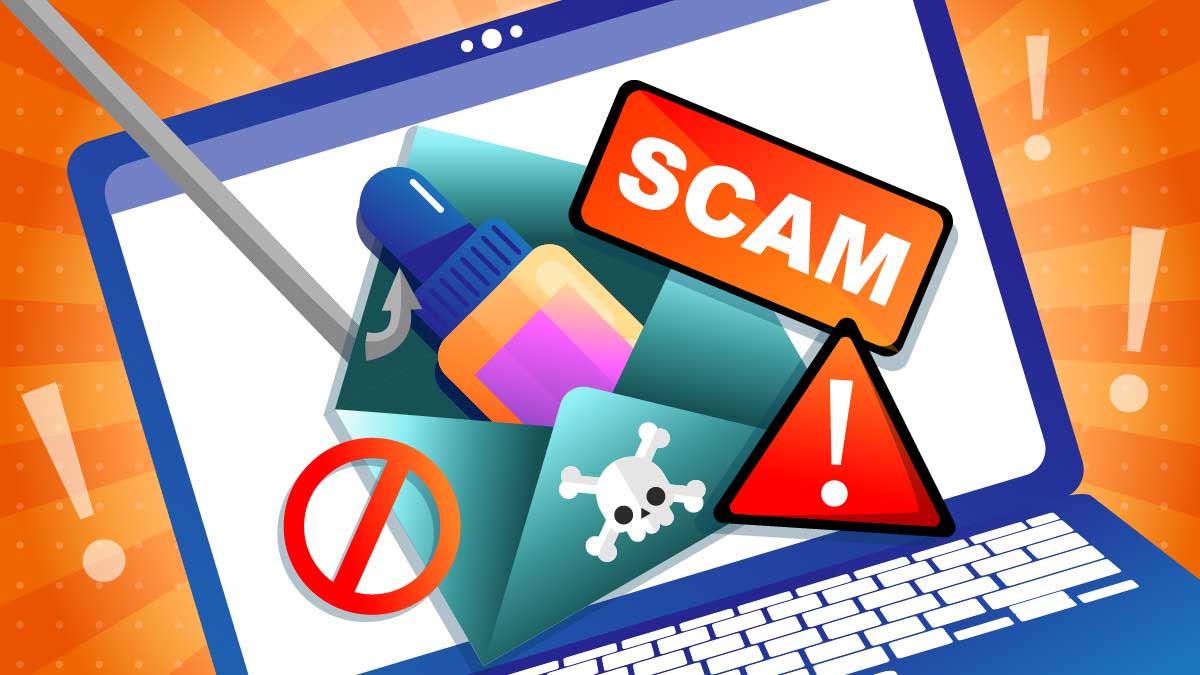 Scam companies in the hemp space are nothing new – and the delta 8 market is no exception.
While there are a lot of D8 brands that make first-rate products and elevate the market standards, there's an equal number of fly-by-night vendors who don't see much beyond their own profit.
We encourage you to do your own digging when buying cannabis extracts of any kind so as not to fall victim to scammers.
In this article, we'll highlight some of the most common problems we've found in the delta 8 space and list the most important features to look for when searching for your next vendor.
We then follow up with a ranking of the top vendors we've discovered that meet these criteria, as well as the list of scam companies to avoid at all costs.
For a quick reference, check out Area 52 or Finest Labs.
How to Tell You're Dealing with a Reputable Delta 8 Company
Shopping for delta 8 products follows the same principles as buying CBD extracts – but with a few minor differences.
Learn how to spot a quality brand and what red flags you should watch out for to avoid getting scammed or fooled into buying low-quality, untested delta 8 products.
1. Third-Party Testing (THE Most Important!)
Lab testing is the golden standard throughout the cannabis industry; it's not just limited to the delta 8 space.
However, this type of testing is paramount for delta 8 companies because of how these products are manufactured these days.
There are three main ways to extract delta 8 THC.
Unless your delta 8 product is extracted from marijuana plants – which may be banned where you live – it needs to be converted from CBD using several harsh chemicals, such as hydrochloric acid or zinc bromide.
These chemicals need to be removed after the extraction, but the purification process calls for a lot of skill and advanced equipment to run it properly. Low-quality companies don't always remove 100% of these toxins from the end product.
A third-party analysis is conducted to get a detailed look at the contents of the delta 8 extract. It's the only way to prove the aforementioned chemicals have been removed from the tested sample. It also helps verify claims about the delta 9 THC content.
In order for a test to be called "third-party," it needs to be conducted by an independent laboratory that isn't affiliated with the manufacturer. There are several such facilities in the US providing unbiased analysis for a broad range of cannabis products.
We recommend you steer clear of any products from companies that fail to provide relevant third-party lab reports.
2. Positive Customer Reviews
Customers know best – there's no doubt about that. The cannabis community is very supportive and passionate about the herb. Delta 8 is a trending topic right now, and you can find many knowledgeable users online on forums like Reddit.
Check out the /r/delta8/ or /r/cleancarts subreddits if you're specifically interested in delta 8 products.
A quick search for the brand should spit out several results with reviews from past customers and their experiences with that vendor.
Some warning signs include:
A disturbingly high number of negative reviews
No mention of the brand at all (most likely a scam)
Clear indicators that the company is a scam or fake brand (we'll get to this later in the article)
3. Manufacturing Practices
The production standards of your potential vendor are paramount to consider. The best extraction method involves pulling delta 8 THC directly from marijuana. This method doesn't require the use of any toxic chemicals, but it may not be legal in most states.
The more popular method is to synthesize the delta 8 THC from CBD. This is legal at the federal level but requires the use of the said chemicals.
It's important to know how your delta 8 was extracted. If you purchase delta 8 THC from a company that uses marijuana plants – you may be crossing the law by ordering from them.
Scam Delta 8 THC Companies to Avoid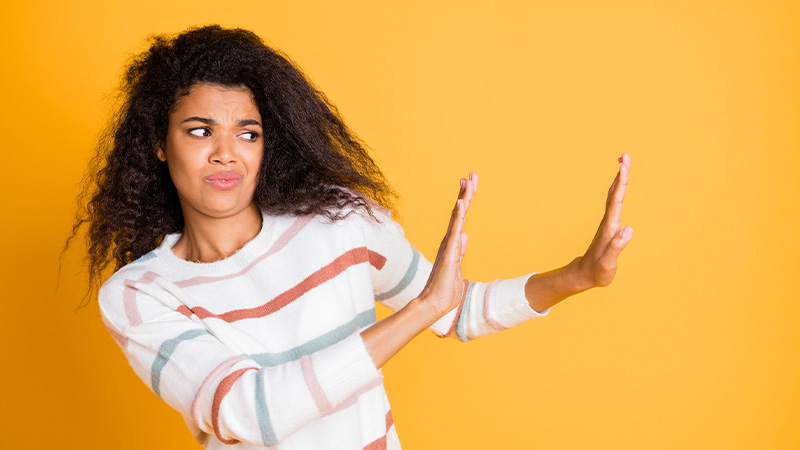 The delta 8 THC market has been in the underground space until recently. Before 2020, nobody knew about this market.
Now that it has turned mainstream, there are a lot of sub-par products that low-quality manufacturers could get away with a few years ago – but there's no place for such junk any longer.
The most common issue in the delta 8 space is a lack of lab testing. Though delta 8 is very safe on its own – you can't say the same about the harsh chemicals used to make it. They should be entirely removed from the end product, and third-party testing is the only way to prove the company has done it well.
As mentioned in the previous section, there are basically three ways to make delta 8 THC:
Use marijuana plants for extraction – this is the safest and highest-quality method, but it's not legal everywhere in the US and tends to be very expensive.
Convert delta 8 THC from delta 9 THC – this is your second-best option. It's inexpensive and has a high level of safety, but again, it's illegal at the federal level.
Use hemp plants to convert CBD into delta 9 and then into delta 8 THC – this is the most popular method. It's also legal, but in order to yield usable quantities of delta 8 from hemp, companies need to use a range of toxic chemicals.
Since there are harsh chemicals involved, such as bleaches, heavy metal reagents, and acids, it's critical these products are tested by an independent laboratory. If a company doesn't provide these tests, or they can't be verified, they're not worth your trust.
In the next section, we'll elaborate on scam delta 8 companies. We categorized them into three groups:
Scammy or unethical brands – never order from these vendors
No lab testing at all – these companies ignore the importance of lab testing (don't buy from them)
Lack of purity testing – these companies may test their products for potency but not for the aforementioned contaminants. We recommend avoiding these vendors as well.
Scammy Vendors – Steer Away At All Costs
This is the absolute black list of delta 8 companies. Never buy from brands that have already been caught scamming their customers or lied about lab reports in the past. A few companies on this list haven't lied directly but are owned by brands that have.
1. Trulieve
This delta 8 company claims to obtain its delta 8 THC from Charlotte's Web hemp strain. However, this strain doesn't have significant levels of delta 8, so it's almost 100% a lie used to leverage a popular marijuana strain to convince people to buy its products.
What's more, Trulieve doesn't publish lab reports for zinc chloride or zinc bromide – which is another red flag.
2. CannaAid
This brand has been caught red-handed using fake Reddit accounts to spam with overly positive reviews about their products, which are clearly far from what can be reasonably said about the use of delta 8 THC.
According to one Reddit user, this company was using the same proxy as 3Chi. While this might be a coincidence, chances are minimal that these two companies would share the same server unless they were established by the same group of people.
3. CannaClear
The company itself may not be sketchy, but its packaging is readily available online for use, which is very suspicious, to say the least. You can find a lot of low-quality products labeled as CannaClear – some of which are infused with vitamin E acetate and other synthetic chemicals that are known to cause harm when inhaled.
On top of that, CannaClear doesn't show any certificates of analysis to prove the potency and purity of its products.
4. Honey Creek Labs
Not only does this brand refuse to answer any questions regarding its manufacturing practices, but it's been recently caught forging its lab reports. One Reddit user sent a sample of its products to an independent lab for analysis, and when he compared the reports with the batch number the company presented – they didn't match.
Honey Creek Labs claimed a delta 8 concentration over 95%, while the actual potency was nearly two times lower. In addition, the sample tested for 15% delta 9 THC – which made the product illegal in the user's state.
This brand doesn't offer any safety tests on its products, so you can't be sure if you're actually getting what you've paid for.
5. Cake
This company offers ultra-cheap delta 8 THC, but it has no website, and there's no trace of this company's origins anywhere. It's either a scam, or the company is selling impure or imported delta 8 powder for people who think they've finally found a cheap source of delta 8. Never buy from this vendor.
Companies That Don't Publish Lab Reports – High Risk
These companies either don't publish any certificates of analysis for their products or keep outdated lab reports on its website. It's not enough if the company just tests one batch, publishes the report, and then ignores the updates moving forward. Every new product batch should be tested individually.
Some of these companies publish tests, but they were done in an affiliated facility, which carries a high risk of bias.
These companies are untrustworthy because of the clear lack of lab reports:
BeeZBee
Catskill Hemp Co
Cloud 8
Cosmo
Delta XL
Earthbound Hempz
Miracle Leaf
Palm Trees
Puff Delta 8
Saliv-8
Straight 8
Turnt
Your Cure CBD
Z.E.N.
Companies Testing for Potency, But Not for Contaminants – Order At Your Responsibility
These companies provide independent lab reports for the potency of their products – but not for purity. We don't recommend buying from these companies because the safety of their products can't be verified.
Here's a list of delta 8 companies we haven't been able to test in terms of safety:
10 Dollar Cartridge
A Gift From Nature CBD
Apical Greens
Apotheca
Bay Smokes
Barely Legal
Bearly Legal
Binoid CBD
Black Tie
Black Water Hemp
Buffalo Puff
Buy Delta 8 Online
Canna River
Canna Stillery
Cannagarden Co
Colorado Cures
Compassionate Buds
Crystal Creek Organics
D8 Brand
D8Hi
D8 Savvy
Delta Effex
Delta Farms
Delta Remedies
Deltiva
Drip
Exotics Delta 8
Extract Labs
Georgetown Hemp
Green Post CBD
Green Rush Hemp Co.
Half Moon CBD
Harbor City Hemp
Hemp Masters
HempHio Cannabis Co
HempHop
Hempire Direct
Hempy Longstocking
Herbee's Holistics
JahRootz
Koi CBD
Krystilion
Loud House
Lula CBD
My CBD Haven
No Cap
Oakwood Botanicals
Owl's Oil
Pharma CBD
Phat Hempies
Pure D8 Flower
Quality Control Carts
Rogue Cloud
Rogue River Extracts
Royal Highness
Savage
Secret Nature CBD
Shop.Lucidity
SnapDragon Cannabis
Star Thistle Ranch
Sun State Hemp
The Helping Friendly Hemp Co
The Hemp Barn
The Hemp Collect
The Hemp Doctor
Treetop Hemp Co.
Triangle Trading Company
Urb
Urth Tree
Utoya
Wellness Collection
Zilla
Reputable Delta 8 Companies to Check Out Instead
Now to the good part. In this section, you'll find the top 5 companies we've selected according to the quality criteria for reputable brands. We've ordered from all five and gave each of their products a try.
Here are the top 5 delta 8 vendors to purchase from this year: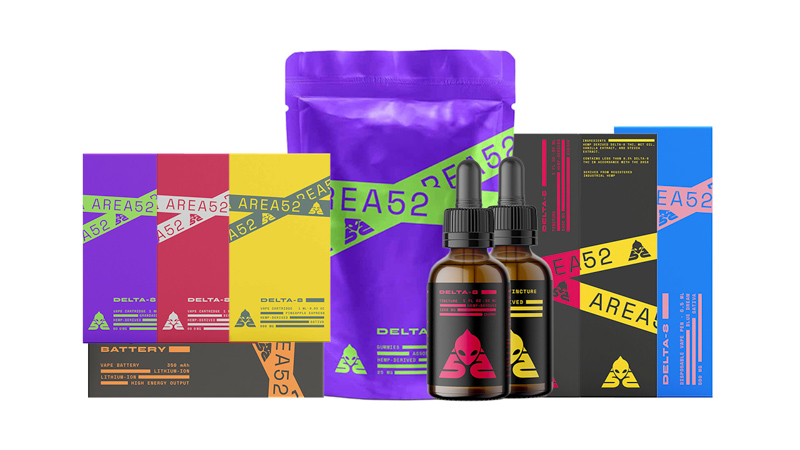 Get 15% off all Area 52 products. Use code "CFAH" at checkout.
Area 52 is our favorite delta 8 company for three reasons.
First, it offers unparalleled transparency, both when it comes to describing its manufacturing methods and providing third-party lab reports. All certificates of analysis are batch-specific and published on the company's website.
Second, all Area 52 products are derived from hemp, but the company plans to switch to marijuana when it becomes legal at the federal level.
Last but not least, the brand focuses on education and honesty when it comes to delta 8 THC – rather than making far-fetched claims about its benefits (like many others in this market).
Products Sold By Area 52:
Delta 8 THC Gummies
Delta 8 THC Vapes
Delta 8 THC Tinctures
Delta 8 THC Pre-Rolls
HHC – Hyperdrive Gummies
Full Spectrum UFO Gummies
Full Spectrum CBD Oil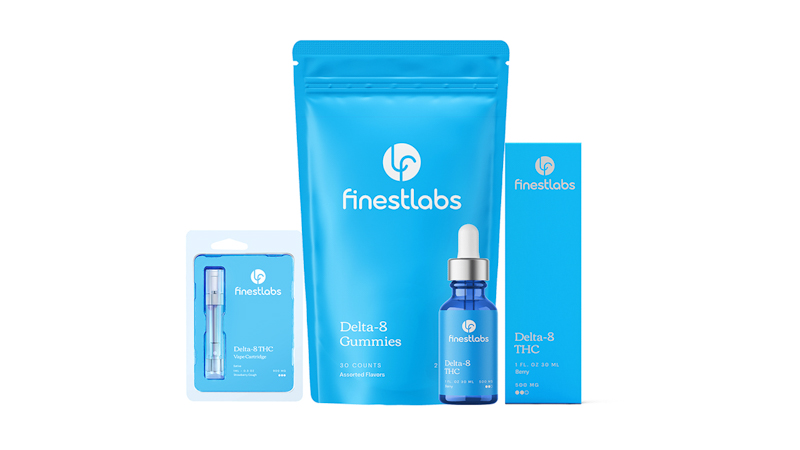 Finest Labs is a relatively new name in the delta 8 space, but it has already garnered the attention of the industry press and collected rave reviews from delta 8 THC enthusiasts.
The company sources its delta 8 distillate from organic hemp plants grown in Colorado, offering a simple selection of traditional products.
Similar to Area 52, Finest Labs uses top-shelf ingredients in its formulas and tests every product batch in an ISO-certified laboratory to ensure its products are safe and effective.
The company also boasts a broad selection of terpenes available as single products or special blends that you can use to create your own cannabinoid-based extracts.
Products Offered By Finest Labs:
Delta 8 THC Tinctures
Delta 8 THC Gummies
Delta 8 THC Cartridges
3. 3Chi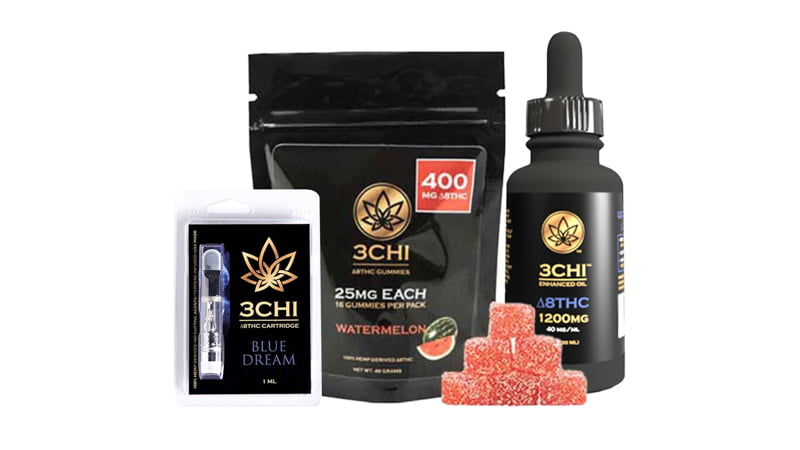 3Chi is one of the biggest manufacturers of delta 8 THC products at the moment.
This company offers a broad selection of delta 8 extracts – covering all product categories, from vape carts to tinctures, edibles, flowers, and distillates.
The main reason why we recommend this brand over most other delta 8 companies is their integrity of testing. Each product batch comes with a relevant certificate of analysis, providing reports on the potency and purity. The purity analysis includes results for contaminants such as heavy metals, solvents, pesticides, and mycotoxins.
Products Offered By 3Chi:
Delta 8 THC Cartridges
Delta 8 THC Gummies
Delta 8 THC Flower & Moonrocks
Delta 8 THC Tinctures
Delta 8 THC Distillates
4. Mr. Hemp Flower
Mr. Hemp Flower is a premium manufacturer of raw hemp flowers, CBD oils, and a variety of other cannabinoid-based extracts.
Recently, this company expanded its product line-up with a line of delta 8 products.
You can order delta 8 hemp flowers (raw and pre-rolls), gummies, carts, hashish, brittle candies, lollipops, and honey sticks – all infused with delta 8 distillate.
Each product comes with a batch-specific certificate of analysis; however, they don't feature the complete profile. We had to reach out to the customer service team to receive the complete tests that included the heavy metal, solvent, and pesticide analysis.
Products Offered By Mr. Hemp Flower:
Delta 8 THC Distillate
Delta 8 THC Hash
Delta 8 THC Hemp Flower & Pre-rolls
Delta 8 THC Hard Candy
Delta 8 THC Lollipops
5. Arete Hemp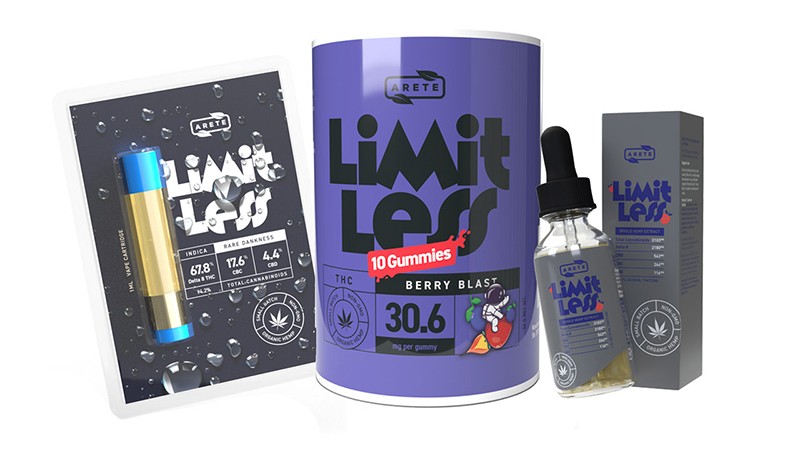 Arete Hemp is one of the only brands we've seen on the delta 8 THC market that shows who's behind the company. The CEO, Tod Campanella, has a profile on Twitter and LinkedIn – which is very rare among other delta 8 and CBD companies on the market today.
Arete Hemp makes a few different cannabis products, such as CBD oils, hemp flowers, and CBG concentrates.
The company's delta 8 collection includes distillates, tinctures, and replaceable vape cartridges.
All Arete Hemp products are tested in an independent laboratory for testing.
The only downside about this company is that it doesn't provide the thresholds of what constitutes a "pass" during the analysis.
Products Offered By Arete Hemp:
CBD Oil
Hemp Flower
CBG Concentrates
Delta 8 THC Carts
Delta 8 THC Distillates
Delta 8 THC Tinctures
How Much Does Delta 8 THC Cost?
The best way to evaluate the cost of delta 8 THC is to compare the price per milligram of the active compound. Doing so allows us to compare the real cost of different delta 8 formats together.
The average market price of delta 8 THC is around $0.06 – $0.10 for every milligram of active delta 8.
Here's a cost range for each product type:
Cartridges — $0.08 – $0.15
Tinctures — $0.06 – $0.12
Gummies — $0.05 – $0.10
Distillate — $0.03 – $0.07
Types of Delta 8 THC Products
The life of all delta 8 THC products begins as a distillate. The distillate can be used alone or infused into vape cartridges, gummies, tinctures, or capsules.
Here's a quick guide to the most common forms of delta 8 THC you can find on the market.
1. Delta 8 THC Cartridges
Delta 8 carts are hands down the most popular form of this cannabinoid right now. They offer the fastest-acting effects and are more efficient than any other product type. You just need a few puffs from a vape pen to get the desired results.
You can purchase raw distillate or one infused with terpenes. Terpene infusions give the end product a better taste and push the effects in a specific direction. Otherwise, the buzz from delta 8 THC feels a bit bland.
2. Delta 8 THC Tinctures
If you've ever taken CBD oils or tinctures, you'll probably be familiar with how this format works. Delta 8 THC is available in this form as well, offering all the same advantages.
Tinctures are easy to use, offer unmatched dosage precision, and are very cost-efficient.
It's important that you choose the right potency for your tolerance and expected effects. Delta 8 THC comes in all different potencies, from 500 mg up to 3000 mg per bottle.
Always follow the manufacturer's instructions when using strong delta 8 tinctures to avoid accidentally taking too much d8.
3. Delta 8 THC Gummies
Gummies are another popular form of cannabinoid-based extracts. You can find gummies infused with any cannabinoid you can think of – from CBD to conventional delta 9 THC products.
Delta 8 THC gummies use the same technique of filling a juicy-fruity base with premeasured hefty doses of delta 8 THC (usually 25 or 50 mg each).
4. Delta 8 THC Distillates
The distillate is the most potent form of delta 8 THC. It comes as a viscous and syrupy extract of pure delta 8 THC.
They're usually crystal clear but may also have a cloudy or slightly yellow hue. They're usually the least expensive form available because they don't need additional processing.
You can use a distillate by eating it directly or adding it to a vape or dab rig.
Key Takeaways on the Best Delta 8 THC Vendors
Two years ago, hardly anyone knew what delta 8 THC was, and nobody expected it to hit the mainstream so fast.
Most delta 8 THC users can be divided into two categories:
People living in states where recreational forms of cannabis are prohibited
People who are too sensitive to the psychedelic nature of delta 9 THC and are looking for a less-anxious alternative.
If you're reading this article, you probably belong to one of these groups yourself.
Or you're just curious about the effects of this novel cannabinoid.
To cut a long story short, here's a brief summary of this entire article:
Never order delta 8 THC from companies that ignore lab testing for purity and potency.
This feature will help you weed out substandard products and keep scammy, unethical companies at bay.
If you've just entered the delta 8 space and want a quick recommendation, we'd go with the products offered by brands like Area 52, Finest Labs, or 3Chi.
We've ordered from all three and have been satisfied with their quality, integrity for testing, good prices, and caring customer service.