Is Weed Legal in Nebraska? NE Cannabis Laws (May 2023)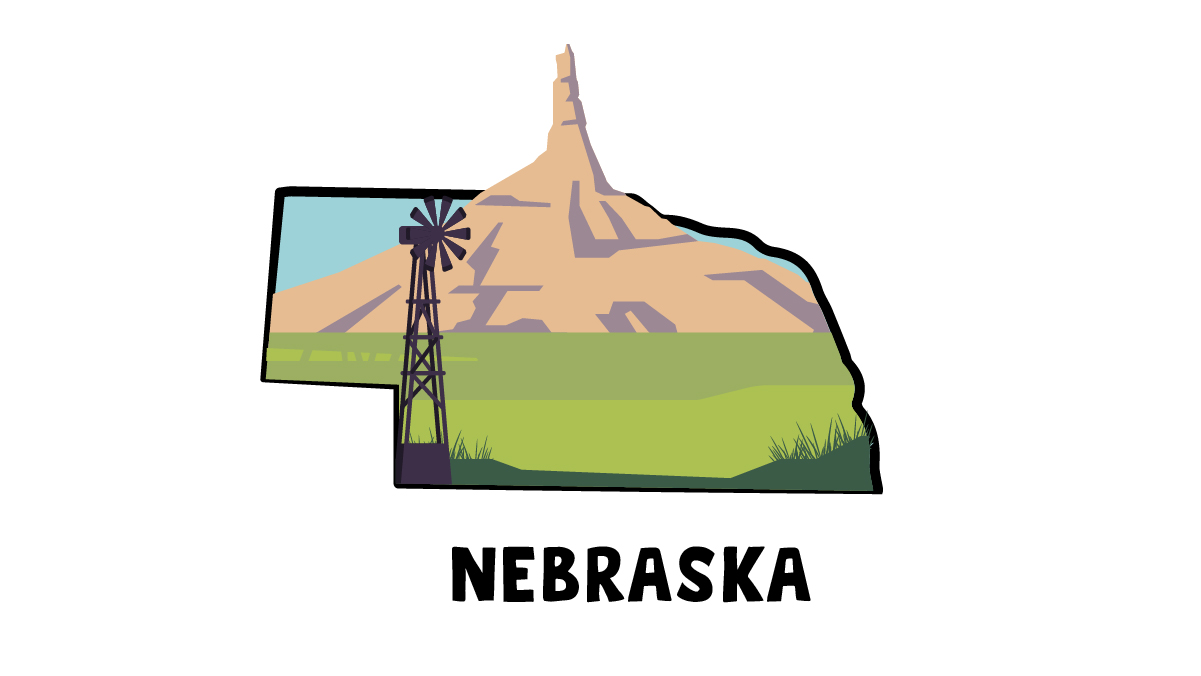 This article answers the question, "Is marijuana legal in Nebraska?" Here we cover medical and recreational marijuana laws, discuss penalties, decriminalization, and the future of cannabis legalization in Nebraska — and answer the most frequently asked questions on marijuana and hemp-derived products.
Marijuana is illegal in Nebraska for recreational use.
The state doesn't have a medical marijuana program for patients; there was a ballot initiative on November 3, 2020, which would legalize medical cannabis in Nebraska, but it was killed in the Nebraska high court.
Some counties and cities have decriminalized the possession of small amounts of marijuana under certain circumstances.
Possession of less than an ounce is a civil offense punishable by a $300 fine.
The sale of any amount of marijuana is a felony in Nebraska, including a minimum one-year prison sentence and a $20,000 fine.
Penalties for cannabis paraphernalia are stricter than those for possession.
Hemp-derived delta-8 THC is legal under Nebraska law, provided it contains no more than 0.3% delta-9 THC on a dry weight basis.
Is Weed Legal in Nebraska?
No. Weed is entirely illegal in Nebraska. The state has some of the strictest marijuana laws in the country, penalizing even the possession of marijuana paraphernalia, such as pipes and bongs.
Related: Map of Legalized Marijuana States
Here's an overview of the state medical and recreational cannabis regulations.
Is Recreational Marijuana Legal in Nebraska?
No, the recreational use of marijuana is illegal in Nebraska. However, adults carrying less than one ounce of weed won't be charged with a misdemeanor but rather a civil offense, which involves a fine of $300.
However, trying to sell marijuana is considered a felony, with heavy financial penalties and mandatory minimum jail time.
Is Medical Marijuana Legal in Nebraska?
Medical use of marijuana is also prohibited in Nebraska. Cannabis activists came up with an initiative that was set to appear on the November 3, 2020, general election ballot, which would create a legal system for the production and distribution of medical marijuana.
Unfortunately, the initiative was killed in the Nebraska high court.
Penalties for Marijuana Possession
Adults caught with less than one ounce of cannabis, not in a car, may result in a civil infraction and a $300 fine.
Possession of any amount of hash or other concentrates is a felony and can land you a 2-year prison sentence.
Possession of more than one pound of marijuana is a misdemeanor punishable by up to 5 years in jail and $10,000 in fines.
Growing marijuana plants that are wet (untrimmed) and weigh over one pound is also a felony and can result in up to 2 years in prison.
Possession of any amount of marijuana with intent to sell is a felony; you may face a one-year prison sentence and get a $20,000 fine.
Having cannabis paraphernalia, such as a pipe or bong, is a misdemeanor punishable by up to 6 months in jail.
In 2020, Nebraska noted 1,773 arrests for marijuana possession, which is a significant drop compared to 2019 (5,309 arrests) and 2018 (4,867 arrests).
Is Weed Decriminalized in Nebraska?
Weed is partially decriminalized in Nebraska. Decriminalization means no prison time for cannabis-related offenses. You most likely receive a fine or be sent to counseling if a state has partially decriminalized marijuana.
Nebraska treats first-time marijuana possession (of less than one ounce) as an infraction; you won't be sent to prison for having a small amount of weed, but you'll receive a $300 fine.
A second offense is punishable by up to 5 days in prison and a $500 fine.
Get caught for the third time, and you'll have to spend 7 days in prison; the fine remains the same.
What's the Future of Cannabis Legalization in Nebraska?
I don't want to be a bad herald, but Nebraska will be one of the last states to legalize marijuana for recreational use.
In September 2020, Nebraska residents had a chance to put the Nebraska Medical Cannabis Constitutional Amendment on the November election ballot. However, the Nebraska High Court removed it in a smashing verdict for patients and advocates.
In a February 2017 poll, Nebraska voters expressed their support for legalizing medical marijuana for patients with serious debilitating conditions. 77% of the voters were in favor of the new law.
However, there is no movement for recreational legalization, which is unsurprising considering the struggle voters are having with pushing medical marijuana laws.
Delta-8 THC: A Better and Legal Alternative to Marijuana in Nebraska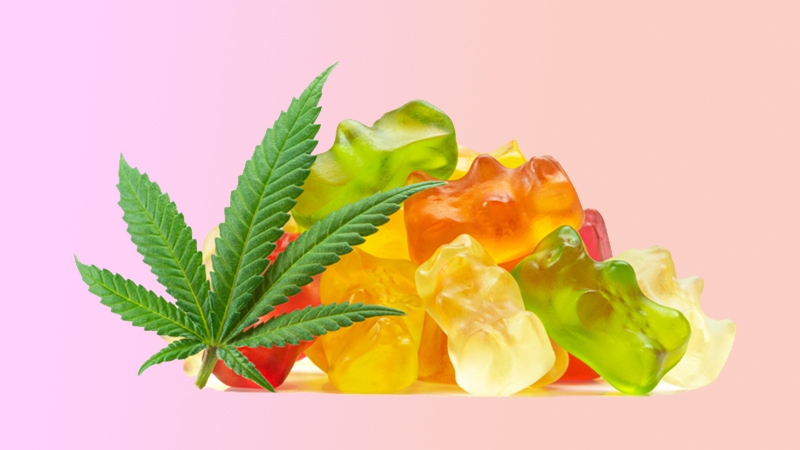 Marijuana is illegal in Nebraska for any use — but that doesn't mean you're left without an alternative.
In fact, recent breakthroughs in extraction methods have allowed manufacturers to extract isomers of THC from hemp plants. These extracts are federally legal, and shocking as it may sound, they're also legal in Nebraska.
But before we explain more about delta-8 THC, let's focus on why some people avoid THC-rich cannabis (besides the obvious legal concerns).
Cons of Delta-9 THC from Marijuana
As William O'Shaughnessy put it in his work, marijuana is the safest of all psychedelics, especially when used with the right purpose.
Low and moderate doses of delta-9 THC are relaxing and soothing, may relieve pain, and improve cognitive functioning.
Larger doses get you high, altering your thinking patterns and the way you perceive your surroundings. You may feel euphoria and experience episodes of giggles, sometimes genuine laughter from seemingly silly things. Oh, and your appetite will skyrocket.
Most people can enjoy the high without any unpleasant side effects. However, for sensitive individuals, delta-9 THC may reveal its biphasic nature, aggravating mental discomfort on top of a few physiological reactions.
The side effects of too much THC include:
Anxiety
Paranoia
Feelings of discomfort
Cold sweats
Dizziness
Confusion
Increased heart rate
Short-term memory problems
Effects and Benefits of Delta-8 THC
Delta-8 THC is an isomer of delta-9 THC. Both compounds have similar chemical formulas, but their structure is slightly different.
Delta-8 THC has a double bond at the eighth carbon chain; for delta-9 THC, this bond occurs at the ninth chain.
This subtle difference makes delta-8 THC about twice less potent than delta-9. In plain English, you'd need to consume twice the amount of delta-8 THC to experience a similar intensity of effects as with marijuana.
Delta-8 THC is also less likely to drive you anxious and paranoid. That's not to say they don't happen, but the risk is lower, and the cognitive effects of delta-8 are more soothing and easy-going.
People use delta-8 THC for its benefits which are similar to delta-9 THC, including:
Anti-nausea
Anti-inflammatory
Pain relief
Increased appetite
Feelings of calmness and relaxation
Neuroprotection
Best of all? Delta-8 THC is federally legal. But does Nebraska follow federal regulations?
Is Delta-8 THC Legal in Nebraska?
Yes. Nebraska allows hemp-derived delta-8 THC products as long as they contain less than 0.3% delta-9 THC on a dry-weight basis.
The 2018 Farm Bill legalized hemp and its derivatives, including cannabinoids, terpenes, flavonoids, isomers, salts, and salts of isomers.
The new law coincided with the aforementioned breakthroughs in extraction methods. Before 2019, manufacturers weren't able to extract usable quantities of delta-8 THC from hemp plants. But that has changed, and the provisions of the Farm Bill have created a legal loophole.
14 states have reacted to it by banning delta-8 THC products. Fortunately, Nebraska hemp laws align with the Farm Bill. You can legally buy delta-8 in local stores and online.
Benefits of Buying Delta-8 THC Online
Buying from online retailers comes with a few significant benefits — one of them are better price deals on high-quality delta-8 products. Since online stores can cut out the middleman, they can offer lower prices and additional ways to save money on delta-8 extracts, such as coupon codes, reward programs, and subscription orders.
When you buy online, you also have more tools for researching your potential vendors. You can check third-party lab reports, look into customer reviews on independent websites, read the company's "About Us" section, and reach out to other users on forums like Reddit or on social media.
Not to mention that nothing can beat the convenience of buying delta-8 THC online. You can sit in your house at 2 am in pajamas and compare dozens of products. It's a serious time saver.
Best Online Delta-8 THC Stores in Nebraska
Finding a reputable delta 8 THC brand is often challenging for beginners. It takes a significant amount of time and effort to choose a safe and effective product in the sea of mediocre companies.
Feeling in a rush? No worries, I have an honest recommendation for you. Here are the top two brands I've been using for the past 24 months; both companies offer high-quality extracts and rigorously test their products in third-party laboratories for potency and purity.
1. Area 52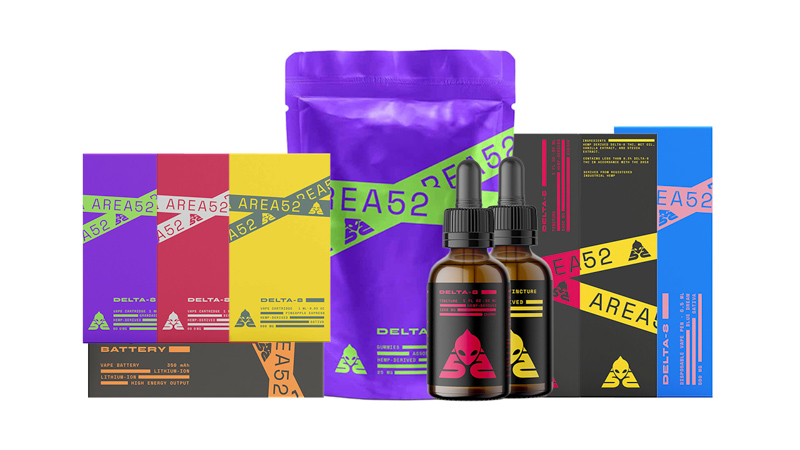 Get 15% off all Area 52 products. Use code "CFAH" at checkout.
Area 52 stems from Nevada and specializes in high-quality delta-8 THC products from the pure distillate. The company's line-up includes tinctures, vape carts, gummies, honey sticks, and pre-rolled joints.
These products are quite potent, packing between 25–40 mg of delta-8 THC per serving, depending on the selected option. They're also rich in terpenes, which contribute to the entourage effect and drive the effects of delta-8 THC in different directions depending on the blend.
Earlier this year, Area 52 released its new line of "real full-spectrum" products, featuring Energy CBG Gummies, Sleep CBN Gummies, Immunity Gummies, HHC Gummies, and CBD Oil.
2. Finest Labs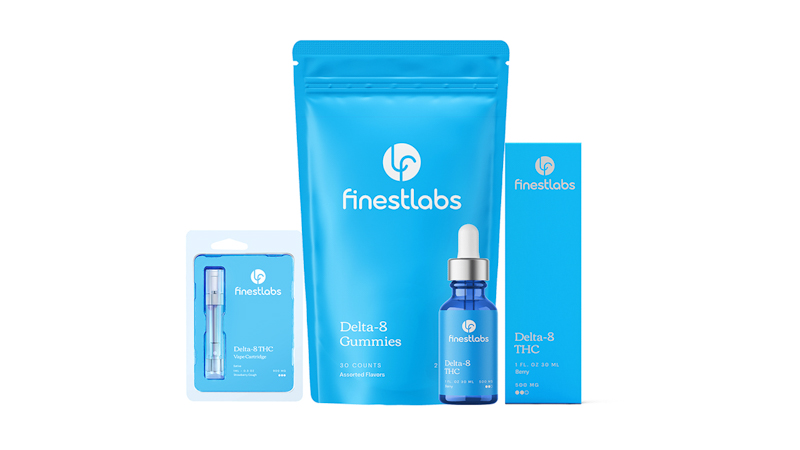 Finest Labs is a brand that I often recommend to beginners because it offers a simple selection of premium-grade delta-8 THC products.
You can choose from tinctures, gummies, and vape pens, with similar strength to Area 52. These products boast an even higher terpene content, but they're not as rich in minor cannabinoids, so it's up to you to decide if you like this trade-off.
Finest Labs is also one of the most reputable manufacturers of terpenes. The brand offers single terpenes and special blends that recreate the flavor profile of specific cannabis strains.
FAQs
Who Can Use Medical Marijuana in Nebraska?
Nobody can use medical marijuana in Nebraska. The state doesn't have a medical marijuana program and doesn't even allow low-THC/high-CBD marijuana oils for patients with debilitating conditions.
Can You Grow Weed in Nebraska?
No. Growing weed is illegal in Nebraska and can result in 2 years of imprisonment.
Can You Smoke Marijuana in Public?
Smoking marijuana in public is prohibited in Nebraska. If you're caught smoking weed in a public place, it will be treated as a possession, and you'll be charged accordingly, depending on the amount of marijuana.
Can You Travel With Marijuana in Nebraska?
No. It's illegal to travel with any form of marijuana in Nebraska.
Is Buying Weed Online an Option in Nebraska?
There's no legal way for recreational marijuana users to buy weed online. People selling weed online in Nebraska can face severe financial fines (up to $20,000) and a minimum one-year mandatory prison sentence.
Is CBD Online an Option in Nebraska?
Yes. Hemp-derived CBD oil is legal under Nebraska state law. You can buy it locally and in online stores without a prescription. I recommend buying CBD oils from reputable online stores for the same reason I recommend doing so with delta-8 THC products — more research tools and lower prices.
Buying Weed in Nebraska: Bottom Line
You'll be morbidly disappointed if you're looking to buy weed in Nebraska.
Nebraska is one of the worst states to live in if you like cannabis because virtually everything weed-related is penalized in the state.
While you won't go to jail if you're caught with up to one ounce for the first time, subsequent offenses will be harsher and may leave you there for up to 7 days.
The only legal alternative to marijuana in Nebraska is delta-8 THC. Hemp-derived delta-8 products are available in local stores and online under federal and state laws.
Just make sure to carefully research your potential vendors because the market is largely unregulated and full of fly-by-night companies.