Is CBD Oil Legal in Nebraska? NE Hemp Oil Laws (2023)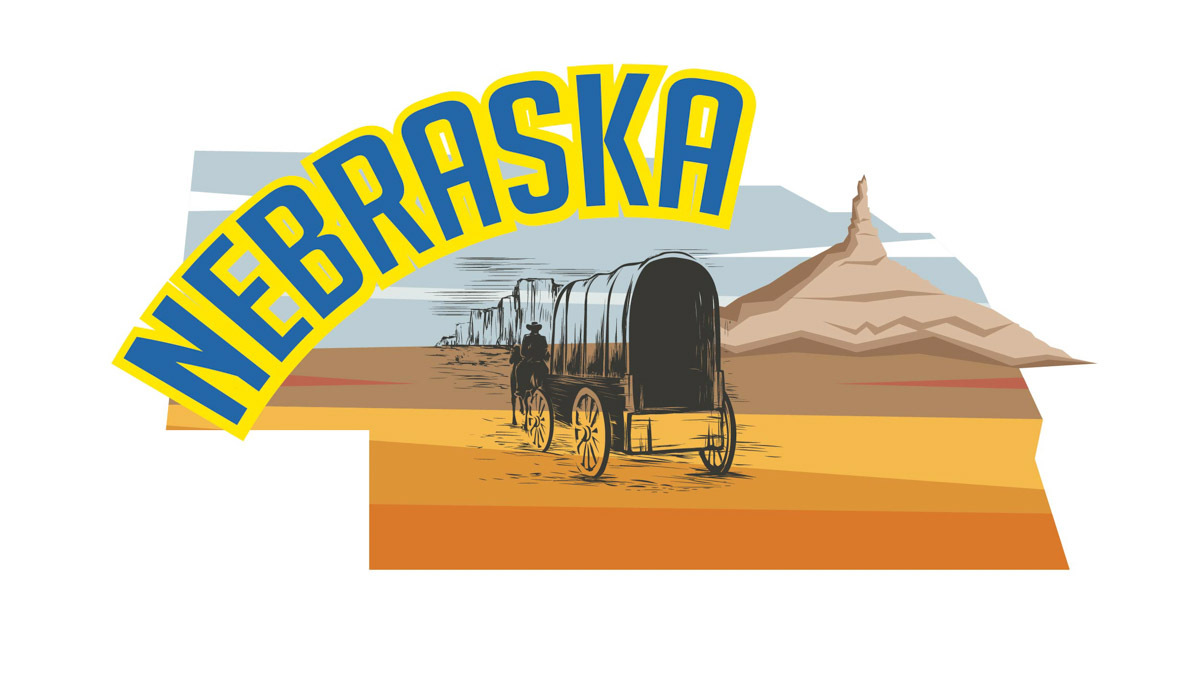 This article answers the question, "Is CBD oil legal in Nebraska?" We elaborate on the local hemp and marijuana laws, discuss the available forms of CBD, how to shop for such products and explain the legality of other hemp-derived cannabinoids in Nebraska.
If you're looking for a reputable supplier of CBD supplements in Nebraska, you've come to the right place. In this article, we share everything there is to know about the local CBD laws and highlight the best brands on the market for 2023.
It's generally better to get high-quality CBD products from an online store. But before you close the tab and begin your search for the best CBD oils in Nebraska, let's make sure you're familiar with what you can and can't do with cannabis in the state.
Is CBD Legal in Nebraska in 2023?
Yes. CBD is legal in Nebraska, but its status varies depending on how you source it.
The 2018 Farm Bill drew a thick line between hemp and marijuana, giving the green light to hemp-derived CBD products as long as they meet certain criteria.
With marijuana, it's a different pair of shoes.
Let's dive into the details.
Related: Where Is CBD Oil Legal in the US?
Hemp CBD in Nebraska
Hemp-derived CBD is legal under Nebraska state law. Under the amended Farm Bill, you're protected against prosecution if your CBD products contain 0.3% or less delta-9 THC on a dry-weight basis.
Hemp is now an agricultural commodity that can be grown for any use, from food, clothes, and paper to construction materials, biofuel, and health supplements like CBD oil.
CBD products from hemp are available over the counter in local stores and online.
Marijuana CBD in Nebraska
Nebraska has one of the most prehistoric cannabis laws in the United States. Not only the recreational use of cannabis is severely punished, but also medical marijuana patients don't have a program that would allow them to legally purchase their medicine from licensed dispensaries.
Long story short, CBD derived from marijuana is illegal in Nebraska — and nothing seems that will change anytime soon.
Related: Nebraska Marijuana Laws
Penalties for Marijuana Possession in Nebraska
Getting caught with up to an ounce of cannabis is a civil infraction that will land you a $300 fine.
Having any amount of hash or other concentrates is a felony punishable by a 2-year prison sentence.
If you have more than one pound of marijuana, you're risking up to 5 years in jail and $10,000 in fines. Possession of any amount of weed is also a felony and may result in a one-year prison sentence and a $20,00 fine.
Can Doctors Prescribe CBD in Nebraska?
No, doctors can't prescribe any cannabis-based product because cannabis is a Schedule I substance at the federal level. They can, however, recommend adding CBD oil to your supplementation plan to support overall well-being by optimizing the functioning of the endocannabinoid system (ECS).
Tips for Buying CBD Oil in Nebraska
If you're looking for the best CBD oil in Nebraska, there are a few things you need to be aware of.
First, there are many scam companies on the market. The CBD space lacks regulations regarding manufacturing, lab-testing, and labeling practices, so you must research your vendors on your own. Only purchase from brands that provide batch-specific certificates of analysis (CoAs) from a third-party laboratory.
Choosing organic CBD products is another way to weed out poor-quality suppliers. Hemp plants are dynamic bioaccumulators, meaning they absorb every substance from their environment. Organic hemp (and other ingredients) help you minimize the number of toxins and maximize the nutrients in your product.
Another game changer: make sure the products you're buying are made using a CO2 extraction. It's by far the best method for making CBD oils. It doesn't require heat or hazardous solvents to maintain potency and purity.
Last but not least, buy full-spectrum CBD products. Full-spectrum CBD is made from the whole plant and contains the whole range of minor cannabinoids and terpenes. Together, these compounds enhance the therapeutic effects of CBD as part of the entourage effect.
Where to Buy CBD Oil in Nebraska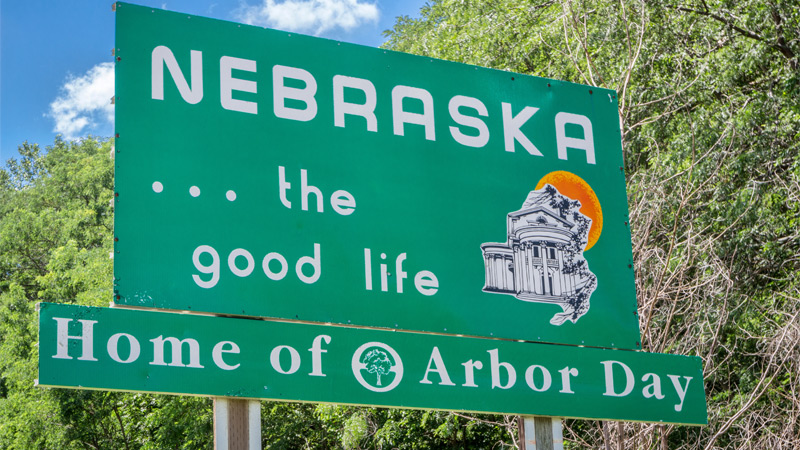 Nebraska has a CBD-friendly law, so you shouldn't have problems tracking down local vendors. I'm sure there are several CBD retailers near you; a quick Google search should spit out a few decent places.
That being said, if you're looking for the best deals on top-tier quality CBD oils in Nebraska, I recommend finding a reputable online store.
Related Post:
Benefits of Buying CBD Oil Online
Buying CBD oil online comes with some important perks, such as:
Lower baseline prices: no middleman equals lower price tags in general.
Other ways to save money: such as reward programs, subscription orders, and seasonal discounts.
Greater product selection: you can browse through hundreds of formulas without leaving your home.
Fresher products: online stores don't keep their goods on the shelves for months, unlike traditional vendors.
More transparency: you can read third-party lab reports and read user reviews.
Now to the best sources of CBD in Nebraska.
Best Online CBD Stores in Nebraska
Wondering which online stores offer the best value for money in 2023? Here are my recommendations for the two leading brands. Both companies make premium-grade CBD products at reasonable prices, with complete third-party testing reports and detailed descriptions of their manufacturing process.
PRODUCT
DETAILS

Royal CBD

Royal CBD – Full Spectrum

Rated #1 overall
Highest quality hemp oil on our list
100% organic, free from pesticides and artificial ingredients
Established brand with 24/7 customer support
30-day 100% money-back guarantee

Click for Best Price

Gold Bee

Gold Bee

Sourced from US-grown organic hemp
Contains full-spectrum CBD
Up to 80 mg/mL
Great product range for beginners
Third-party tested for potency and purity
Delicious Kiwi and Lychee flavors

Click for Best Price
Is Delta-8 THC Legal in Nebraska?
Nebraska Hemp Farming Act follows the language of the 2018 Farm Bill. The state allows hemp-derived delta-8 THC as long as the end product doesn't exceed 0.3% delta-9 THC on a dry-weight basis. The same rule applies to other isomers, such as delta-7 THC, delta-10 THC, and HHC.
Buying CBD in Nebraska: Bottom Line
Nebraska is somewhat stuck in the Middle Ages when it comes to cannabis laws. Marijuana remains illegal even for medical use, which is a rarity in the USA nowadays.
Fortunately, Nebraska has fully adopted the provisions of the 2018 Farm Bill, legalizing hemp and all its derivatives, including cannabinoids, terpenes, isomers, acids, salts, and salts of isomers.
As long as your CBD supplements contain no more than 0.3% delta-9 THC, you don't have to worry about their legal status. You can find them in professional CBD stores, vape shops, organic food stores, wellness centers, and online.
If you're looking for the best CBD oil in Nebraska, the most convenient way to get it is from a reputable online vendor. Online stores offer lower prices, better product selection, and are more convenient than their traditional counterparts.
Enjoy shopping for CBD oil in Nebraska!