Prednisone Alternatives For Dog: What to Give Your Pet Instead?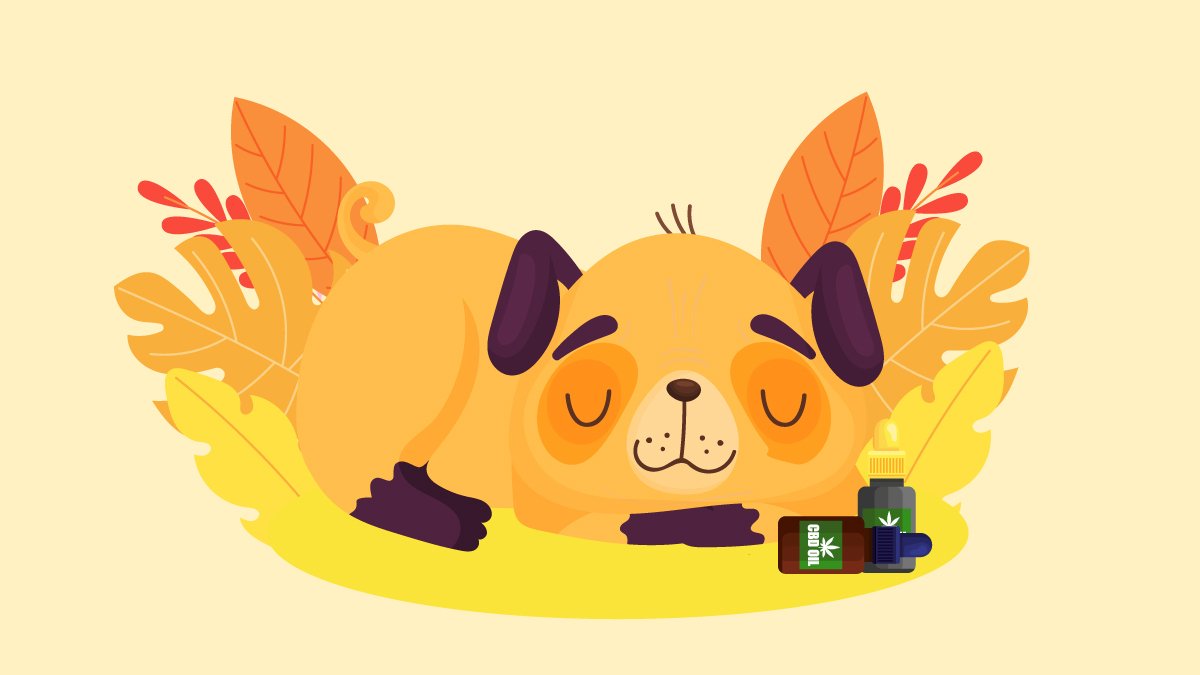 Steroids are an important class of medication that have been used to treat human conditions for decades. This class of drugs proves to be just as effective in handling veterinary allergies and inflammatory diseases.
Steroids, such as Prednisone, are employed to alleviate pet allergies and treat asthma-like symptoms, among other conditions.
However, despite its usefulness, Prednisone is not intended for long-term use. Prednisone therapy requires a list of alternatives ready to prevent Steroid addiction.
What is Prednisone?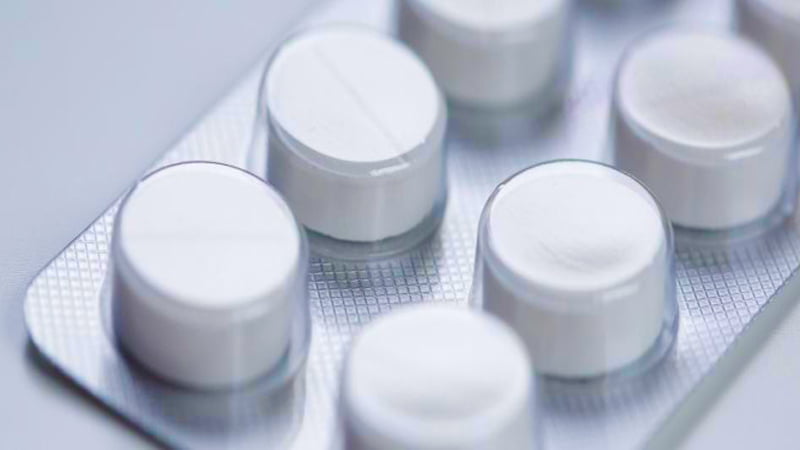 Prednisone is an oral steroid used to treat autoimmune and inflammatory conditions. It's a glucocorticoid that diminishes the effects of the immune system by inhibiting the migration of polymorphonuclear leukocytes and reversing increased capillary permeability, that is indicative of an inflammatory process.
Prednisone is used in humans and the veterinary population to treat asthma, gout, COPD, Meniere's disease, lupus, shingles, hives, allergies, and even migraine and cluster headaches. Its immunosuppressive activity may be exercised in organ transplantation, preventing graft rejection.
The medication has also been employed as an antitumor drug and adjunct to cancer therapy. Prednisone is said to manage hypercalcemia caused by cancer activity.
Prednisone may be used to prevent heart failures in patients with renal insufficiency and high blood pressure.
Prednisone is synthetic, FDA-approved, and has a delayed release pattern.
Can Dogs Take Prednisone?
Glucocorticoids are the most common steroids used to treat canine inflammatory disorders, and CBD is commonly used to treat allergies in dogs.
When treating a dog with a steroid, it's crucial to keep the duration of its use in mind. Prednisone may be administered systematically (orally), topically, or by infusion. In any case, the steroid should only be used for short periods to prevent dependence and side effects.
The safest way to take Prednisone to your dog is to apply it topically, using a patch, gel, or cream. Prednisone eye drops may also be used to treat itchy, red eyes associated with an allergy. Long-term use of Prednisone is not advised.
Prednisone for Dogs Dosage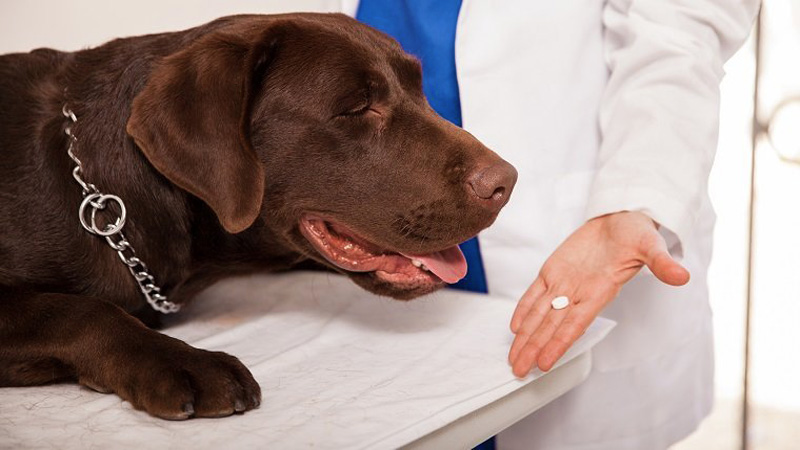 The prednisone dosage depends on the condition it is to be used to treat. It also depends on the severity of the inflammation or allergy and the use of other veterinary medications. Generally speaking, a low dose of Prednisone is needed for anti-inflammatory actions, while a much higher amount is required to suppress the immune system but is a lot more difficult to wean off.
The dosage range for anti-inflammatory and immunosuppressive action is 0.5-1.0mg/lbs (1) (2). For a dog weighing 50 pounds with a mild rash, administer 25mg of Prednisone once a day for three days, then taper the medication by adjusting the dose to once in two days before finally ceasing the medication.
However, if it is used as an immunosuppressive agent following surgery, you may use 50mg of prednisone for a similar duration.
Prednisone dosage should not be extrapolated to Prednisolone because the former undergoes metabolism by the liver, called the first-pass effect.
Side Effects of Prednisone for Dogs
The side effects of prednisone in dogs may be divided into short-term and long-term effects. The long-term effects remain even after the medication is no longer in use.
Short term effects of Prednisone:
Frequent urination and thirst: Prednisone is a drug that influences the production of cortisol by the adrenal glands positioned on the kidneys. These glands are also responsible for the sensation of thirst and water balance. Stimulation of these glands will cause an increase in thirst, which will then spur frequent urination.
Increased appetite and weight gain: cortisol stimulates the metabolism of fats and carbohydrates, releasing stored energy for your cells to boost your activity. However, your brain receives a signal to increase food intake leading to weight gain.
Slower wound healing: when a dog's skin is cut, the blood vessels in that area immediately constrict to reduce the amount of blood lost. The blood loss triggers the immune system, which sends leucocytes to the injury site. Prednisone prevents the migration of leucocytes involved in wound healing and inflammation.
Higher risk of infection: while the immune system remains compromised, foreign or opportunistic pathogens that make up the microbiome may increase and initiate an infection.
Long term effects of Prednisone:
Diabetes: long term administration of high doses of prednisone is known to cause hyperglycemia in dogs. The elevated blood sugar levels persist one week to four months after discontinuation of prednisone (3). Studies suggest that prednisone overuse may irreversibly damage the pancreatic cells responsible for glucose metabolism.
Bone demineralization: cortisol causes calcium to be absorbed from the bone into the blood, a process called demineralization of bone. This demineralization is peculiar to the lumbar spine. A dog population was treated with 2mg/kg of Prednisone for 30 days and witnessed a 14% loss in bone mass (4).
Behavioral changes: dogs treated with Prednisolone and its analog display more aggressive tendencies, especially in the presence of food. They are also more restless and more prone to barking than dogs being treated with other classes of medications. Prednisone use is also associated with aversiveness and reduced confidence in canines (5).
Adrenal insufficiency: overstimulation of the adrenal glands, caused by overuse of corticosteroids, will reduce the production of cortisol. This may be likened to dependence. In this case, once Prednisone is ceased, an adrenal crisis may occur (6).
Alternatives to Give Your Dog Instead of Prednisone
Yucca Shidigera
Yucca shidigera is a Native American plant grown for ornamental purposes. Aside from its aesthetical uses, it may relieve pain, reduce inflammation, improve digestion and circulation. It is also rumored to treat high blood pressure, diabetes, arthritis, amongst others.
Turmeric
Turmeric is said to have anti-oxidant, anti-inflammatory, and healing properties in humans and dogs. The spice is also safe for coloring in both human and dog food. The question of its anti-inflammatory potency in dog food is directly linked to its dosage.
Dog treats typically contain a sparse amount of turmeric as a flavor enhancer or even to improve the color of the treat. Still, these dosages are too little to sprout any anti-inflammatory properties.
Unfortunately, no studies have been performed using higher doses of turmeric, so it's difficult to ascertain whether turmeric will indeed reduce inflammation in dogs.
CBD Oil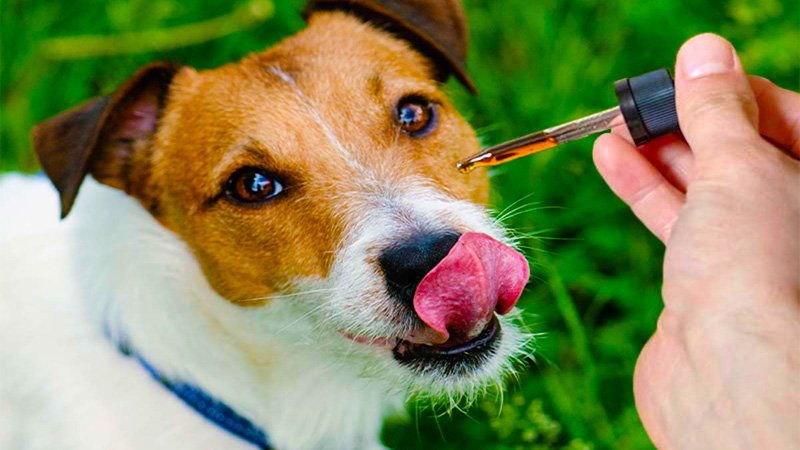 CBD oil is a natural extract obtained from Cannabis sativa. It only contains trace amounts of THC in its natural form, so you won't get high off of it. A good quality CBD oil for your dog has the potential to relieve itching, inflammation, pain, and restlessness. In a recent study, CBD was administered to a canine population. The scientists observed that the dogs experienced a slight upregulation of IL-10, an anti-inflammatory cytokine, and a more pronounced downregulation of IL-6 and 1L-8, the pro-inflammatory cytokines (7).
Thus we may infer that CBD can modulate the immune system. This may become a novel therapy for allergies and immune reactions in pets.
CBD and Prednisolone: Can They Be Taken Together?
Both Prednisone and CBD are potentially effective options for pet allergies. However, concomitant use of these medications is not advised. Prednisone inhibits cytochrome P450, just like CBD.
This means that CBD may delay the systemic clearance of Prednisone. The increased serum Prednisone levels increase the risk of long-term side effects, even with short-term use.
However, since pulse therapy is advised with corticosteroids, CBD may fill the spaces. When administering CBD and Prednisone, ensure that you cease one treatment before initiating the other. Certain types of drugs and CBD shouldn't be mixed or administered within the same day, and Prednisone is one of them.
Conclusion
Prednisone is an oral steroid used to combat inflammation and allergic reactions in dogs. While it can be a decent source of relief when used short-term at appropriate doses, long-term use or giving Prednisone without prior consultation with a veterinarian can do more harm than good.
If you're looking for natural alternatives to Prednisone for your dog, try natural health supplements like turmeric or CBD oil. CBD is the most versatile and best-researched anti-inflammatory compound of all alternative options mentioned in this article. It's also the only compound that regulates the functioning of your dog's endocannabinoid system — which is its first line of defense against environmental stressors.
With a properly working endocannabinoid network, your dog's immune system may return to balance, bringing desired results in a longer period — but with a better safety profile.
Sources:
Sauerbrey, M. L., Mullins, M. N., Bannink, E. O., Van Dorp, T. E., Kaneene, J. B., & Obradovich, J. E. (2007). Lomustine and prednisone as a first-line treatment for dogs with multicentric lymphoma: 17 cases (2004-2005). Journal of the American Veterinary Medical Association, 230(12), 1866–1869. [1]
Weinfurter, M. (2021). Prednisone for Dogs: Side Effects, Dosage, And Alternatives. Relievet. Retrieved from: https://www.relievet.com/blogs/tips/prednisone-for-dogs-side-effects-dosage-and-alternatives
Zeng, Y., Ricordi, C., Lendoire, J., Carroll, P. B., Alejandro, R., Bereiter, D. R., Tzakis, A., & Starzl, T. E. (1993). The effect of prednisone on pancreatic islet autografts in dogs. Surgery, 113(1), 98–102.
Costa, L. A., Lopes, B. F., Lanis, A. B., De Oliveira, D. C., Giannotti, J. G., & Costa, F. S. (2010). Bone demineralization in the lumbar spine of dogs submitted to prednisone therapy. Journal of veterinary pharmacology and therapeutics, 33(6), 583–586.[2]
Notari, L., Burman, O., & Mills, D. (2015). Behavioural changes in dogs treated with corticosteroids. Physiology & behavior, 151, 609–616. [3]
Broersen, L. H., Pereira, A. M., Jørgensen, J. O., & Dekkers, O. M. (2015). Adrenal Insufficiency in Corticosteroids Use: Systematic Review and Meta-Analysis. The Journal of clinical endocrinology and metabolism, 100(6), 2171–2180. [4]
Gugliandolo, E., Licata, P., Peritore, A. F., Siracusa, R., D'Amico, R., Cordaro, M., Fusco, R., Impellizzeri, D., Di Paola, R., Cuzzocrea, S., Crupi, R., & Interlandi, C. D. (2021). Effect of Cannabidiol (CBD) on Canine Inflammatory Response: An Ex Vivo Study on LPS Stimulated Whole Blood. Veterinary sciences, 8(9), 185. [5]