Premium Jane CBD Review & Coupon Code (2023 Update)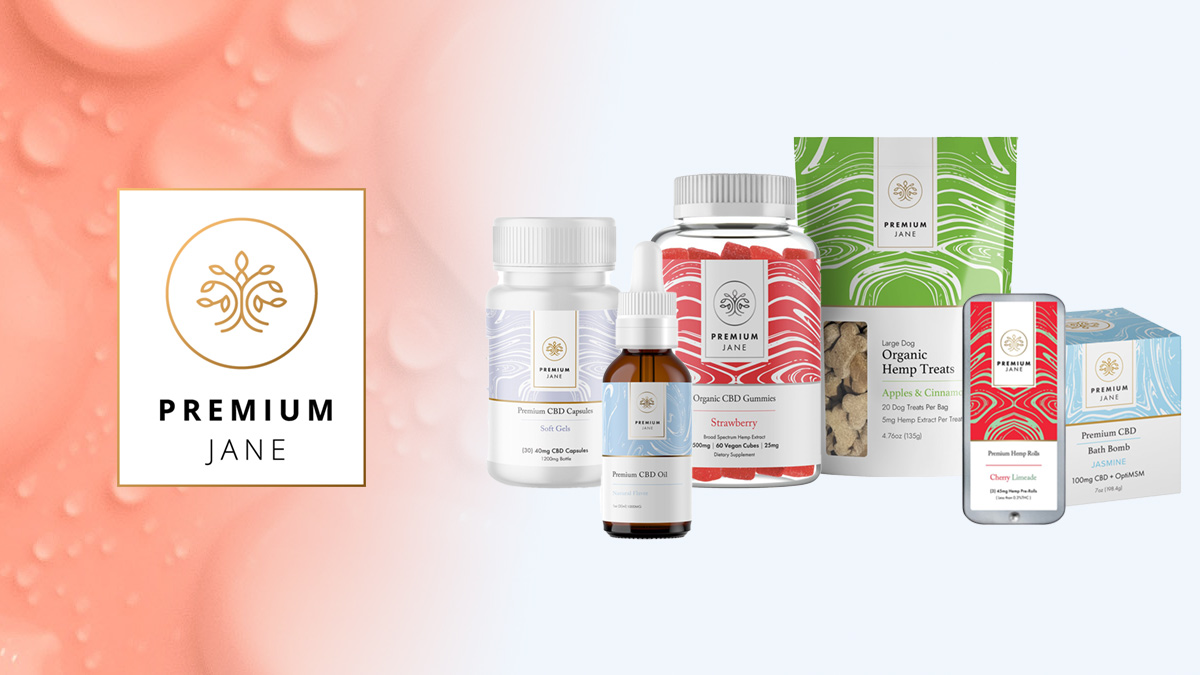 Premium Jane specializes in traditional CBD formats like oils, capsules, gummies, and topicals. The brand has elegant packaging, and the quality of its products has coined them a reputation of a trustworthy manufacturer.
But what about flavor chasers and those interested in novel formats — something beyond the classic range that every brand has in stock?
Does Premium Jane live up to the growing needs of CBD consumers?
Here's my honest review of this company. Learn about its product range, the pros and cons, and alternative options in the similar quality segment.
Premium Jane Review: Highlights
Pros
Cons

Lab-tested
Worldwide shipping
Free shipping on domestic orders

No flavored oils
No vapes
Quite pricey
About Premium Jane
Premium Jane provides very little information about the brand. There are no details regarding the leadership, what the company stands for, or basically any information about it beyond their contact details such as a mailing address.
Premium Jane also doesn't bother to elaborate on its mission statement. You can read on its website that "we're committed to educating and engaging the community about the natural healing properties of CBD" — which is generic to the bone.
So, at the first glance, we have a faceless company that doesn't offer more than an average collection of CBD products — no fireworks, but there's also nothing particularly wrong about the Premium Jane either.
We'd just love to see the brand develop its story and use fewer buzzwords on its website.
Quality & Transparency
Premium Jane gets its hemp from organic, non-GMO farms in Kentucky and Oregon. The plants have been bred through multiple generations to contain high CBD levels and only trace amounts of THC — so you can benefit from CBD without any intoxicating effects.
Premium Jane ensures that its products are free from pesticides, herbicides, heavy metals, solvents, or chemical fertilizers. The company provides batch-specific certificates of analysis for all its products to prove that.
Warning Letters & Lawsuits
Premium Jane hasn't received any warning letters from the Food and Drug Administration (FDA) so far, meaning the brand is compliant with the agency's regulations surrounding the labeling and marketing of hemp-derived CBD products.
The brand also has a clean slate when it comes to lawsuits, which only adds up to its trust score.
Certifications
Premium Jane doesn't have any certifications from regulatory bodies such as the U.S. Hemp Authority, GMP, or USDA organic badge — although it claims that its hemp plants are grown organically.
Customer Service
If you don't feel satisfied with your product, Premium Jane offers a 30-day return policy; you'll just need to cover the cost of shipping. The company responds to questions within 24 hours and has an expansive blog section with a lot of useful information.
Pricing
Premium Jane's CBD product prices range from $0.07 to $0.26 per mg of CBD. The average price per mg of CBD is about $0.12, so the company has very affordable CBD products and even expensive ones in its line-up.
Premium Jane Product Range
As mentioned earlier, Premium Jane offers a concise product range consisting of traditional formats, such as oils, capsules, edibles, and topicals. Recently, the company has added a selection of CBD joints and pet products.
Premium Jane CBD Oils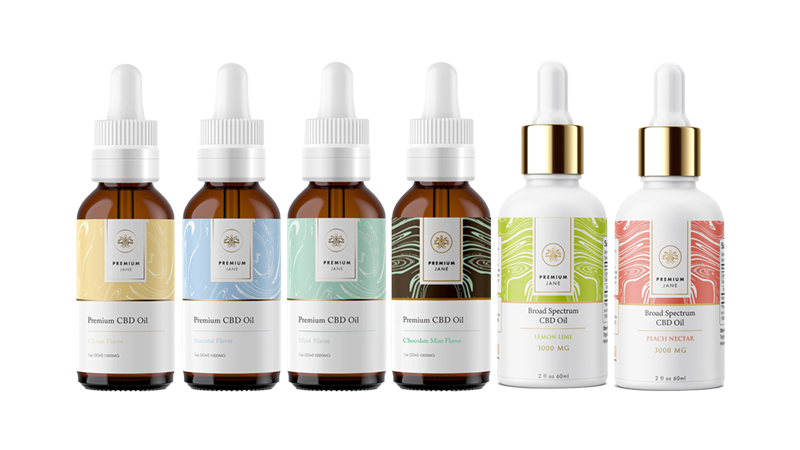 | | |
| --- | --- |
| Type of CBD | Full Spectrum, Broad Spectrum |
| CBD Potency | 300 mg – 5000 mg |
| Flavors | Citrus, Mint, Natural, Mint Chocolate, Lemon Lime, Peach Nectar |
Premium Jane has five strengths of its CBD oil — 300, 600, 1000, 3000, and 50000 mg bottles. All flavors and strengths are contained in 30 mL bottles. According to the brand, there are 600 drops per bottle.
You can choose from flavors like Citrus, Mint, Mint Chocolate, Lemon Lime, and Peach Nectar. There's also an unflavored version available.
These are generally decent CBD oils for the money. While they're not crafted into innovative formulas, they offer a good potency range in different cannabinoid spectra — which should be enough for beginners.
Premium Jane CBD Capsules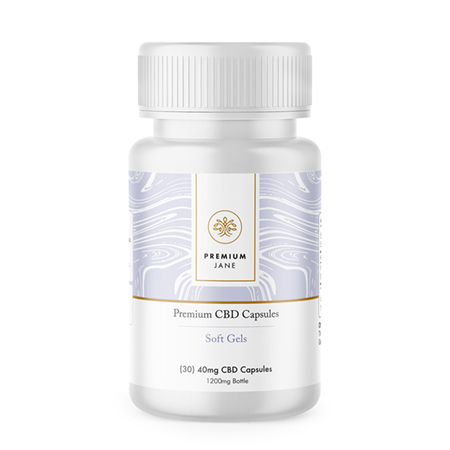 | | |
| --- | --- |
| Type of CBD | Full Spectrum |
| CBD Potency | 25 mg – 40 mg |
| Size | 30 ct. |
There's only one CBD capsule product in Premium Jane's collection. The company offers it in two strengths: 25 mg and 40 mg per capsule. The product contains a full-spectrum hemp extract suspended in MCT oil for higher bioavailability. These capsules come in an easy-to-swallow softgel shell which is also vegan. If you need a simple solution for your CBD in capsule form, this is a good option.
Premium Jane CBD Topicals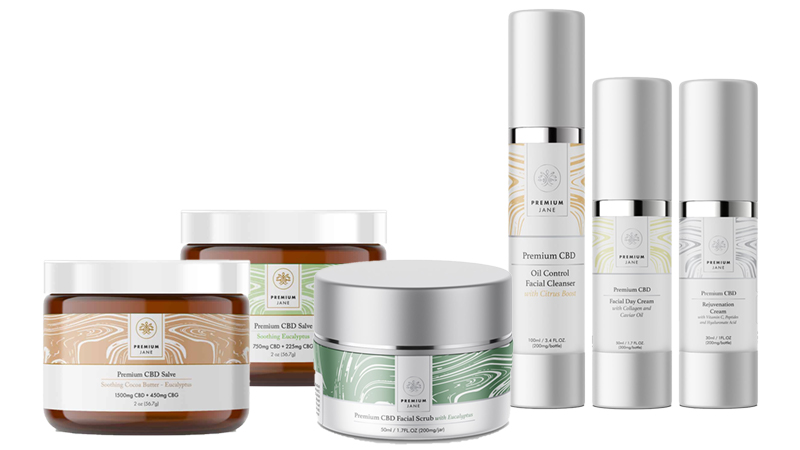 | | |
| --- | --- |
| Type of CBD | Isolate |
| CBD Potency | 200 mg – 1500 mg |
| Formulas | Cocoa Butter Salve, Eucalyptus Salve, Facial Day Cream, Rejuvenation Cream, Facial Scrub, Facial Cleanser |
Premium Jane's topicals come in different potencies, ranging from 200 mg to 1500 mg of total CBD. They're also available in various formats, such as:
Cocoa Butter Salve (the strongest CBD topical in the line-up)
Eucalyptus Salve
Facial Day Cream
Rejuvenation Day Cream
Facial Scrub
Facial Cleanser
The line of facial products can make for a fine addition to your morning cleaning routine, while creams offer localized relief from pain and other types of physical discomfort.
The Premium Jane topicals feature a range of ingredients that are optimized for skincare, including emu oil, lemon balm, chamomile, aloe vera, hibiscus, neem leaf, and lemongrass, among many others.
Premium Jane CBD Gummies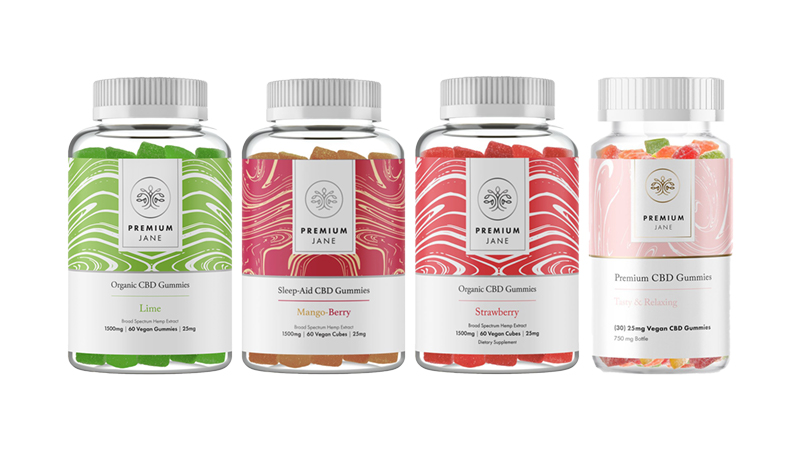 | | |
| --- | --- |
| Type of CBD | Broad Spectrum |
| CBD Potency | 25 mg per gummy |
| Flavors | Mango Berry, Lime, Strawberry, Original (assorted flavors) |
CBD gummies are Premium Jane's alternative to its capsules offering 25 mg of broad-spectrum CBD with each piece.
You can choose from flavors like Mango Berry, Lime, Strawberry, and an assortment of all the said options.
They're broad-spectrum gummies because this type of CBD is easier to handle when it comes to CBD edibles — the waxes and other plant chemicals don't interfere with their texture.
Premium Jane CBD Bath Bombs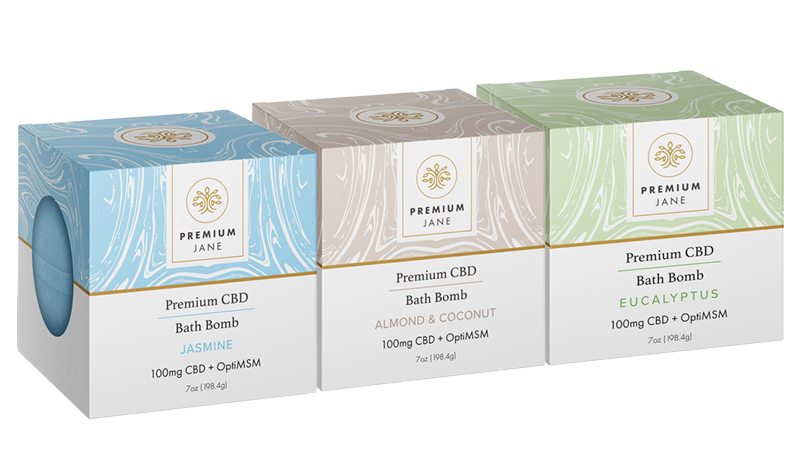 | | |
| --- | --- |
| Type of CBD | Full Spectrum |
| CBD Potency | 100 mg |
| Scents | Lavender, Eucalyptus, Almond Coconut, Jasmine, Cedarwood & Charcoal |
When it comes to bath bombs, Premium Jane offers five different formulas and scents — each infused with a full-spectrum hemp extract. That's a good feature because full-spectrum bath bombs are a rarity on the market, and they're the best type of CBD to leverage the entourage effect.
At 100 mg of CBD per bomb, his product is reasonably priced compared to the competition. It's also potent enough to relieve tension and soreness on the skin and muscles.
You can also use them to unwind after a long, demanding day. Depending on the aromas, you can get different effects with these bombs. For example, the eucalyptus-scented bomb works better for physical discomfort, while lavender and jasmine are more of an evening option.
Premium Jane CBD Joints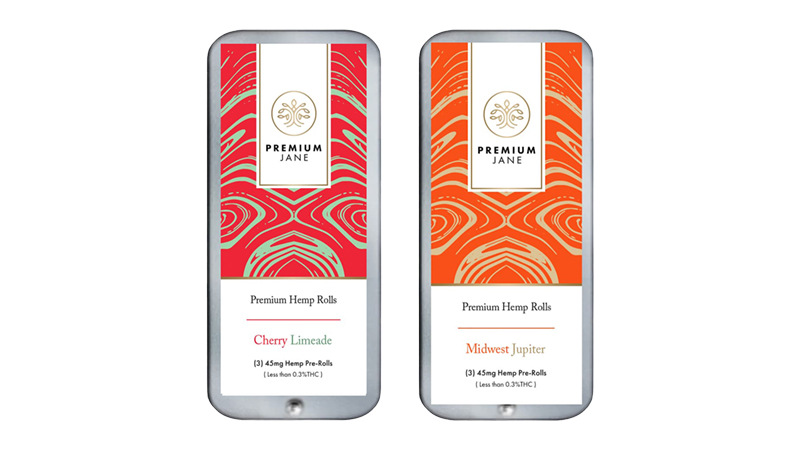 | | |
| --- | --- |
| Type of CBD | Full Spectrum |
| CBD Potency | 135 mg |
| Strains | Midwest Jupiter, Limeade |
If you like smokeable forms of CBD, you may be in for a treat with Premium Jane's newest addition. These CBD joints are pre-rolls infused with one of the brand's two proprietary strains of hemp: Midwest Jupiter and Limeade.
Midwest Jupiter offers more floral and sweet aromas, indicating deep physical relaxation, while Limeade is redolent of fresh limes and lemon, serving as a daytime strain.
Although they aren't as flavorful as high-THC strains due to the limited amount of resin, they still have quite noticeable flavors for hemp flowers, and you can easily pick up distinct notes when switching strains.
Premium Jane CBD for Pets
Looking for a CBD product for your dog or cat? Premium Jane offers both CBD pet oil and treats for animals of different sizes. Here's what you can buy your four-legged friend:
Premium Jane CBD Pet Oil
| | |
| --- | --- |
| Type of CBD | Full Spectrum |
| CBD Potency | 250 mg – 500 mg |
| Flavors | Bacon |
These CBD pet oils are formulated for pets weighing no more than 30 lbs. You can choose between a 250 mg and 500 mg bottle depending on the size of your pet. It comes in a bacon flavor by default, so it's a good pick if your dog or cat fusses over the natural flavor of full-spectrum CBD. Speaking of which, the presence of the whole-plant extract makes this product more efficient thanks to the synergistic effects achieved by cannabinoids and terpenes.
Premium Jane CBD Dog Treats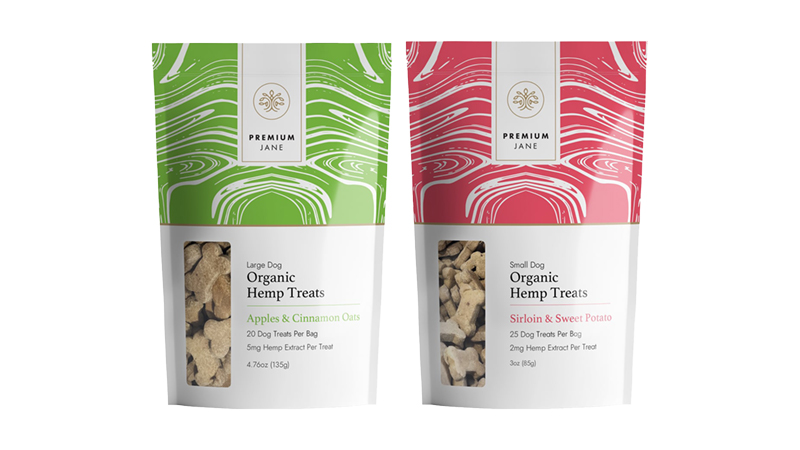 | | |
| --- | --- |
| Type of CBD | Broad Spectrum |
| CBD Potency | 2 mg – 5 mg per treat |
| Flavors | Apple & Cinnamon Oats, Sirloin & Sweet Potato |
In a perfect world, your dog should be able to hold CBD oil under the tongue so that it gets absorbed by these tiny capillaries in its mouth. But, since we don't live in a perfect world, creative hemp manufacturers have come up with the idea of offering CBD-infused dog treat products.
The Premium Jane dog treats feature a broad-spectrum CBD extract and are available in two fancy flavors: Apple & Cinnamon and Sirloin & Sweet Potato. Depending on the selected option, each treat carries 2 mg or 5 mg of CBD. You can even try giving them to your cat because they don't contain artificial flavorings, unlike the oil.
Other Products by Premium Jane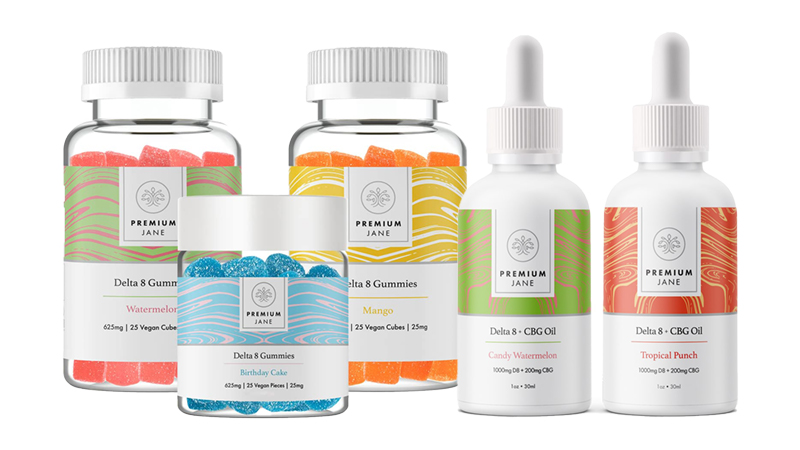 Following the latest trends on the market, Premium Jane has added delta 8 products to its collection.
You can choose from two formats:
Delta 8 THC gummies (25 mg per gummy)
Delta 8 THC + CBG oil (1000 mg D8 + 200 mg CBG)
The company also has a humble selection of apparel, including t-shirts and caps.
Premium Jane Review: Pros & Cons
Premium Jane doesn't have any outstanding features that would make me seriously consider its products, but once I've tried some of its CBD oils and gummies, I slightly changed my mind. Now I think of them as a decent vendor — but not much beyond that. There are many other vendors out there who don't cease to grow their product selection while maintaining top-notch quality.
Still wondering if you should give Premium Jane a shot? Here's a detailed overview of its strengths and weaknesses to help you make a well-informed decision after reading this review.
The Pros
Lab-Tested
Transparency is one of the most important quality markers in the CBD industry. Since the market is unregulated, third-party testing is the only way to ensure the proper quality of CBD products — including their potency and purity.
Premium Jane provides complete lab reports in batch-specific certificates of analysis. The reports include the entire cannabinoid and terpene profile as well as the results for contaminants like pesticides, heavy metals, solvents, chemical fertilizers, and microbial impurities.
Worldwide Shipping
While many US CBD brands liming their shipping range to the United States and Canada, Premium Jane is hungry for more. The company offers worldwide shipping to people from outside of North America who would like to try its products. This is a very forward-thinking approach.
Free Shipping for All Domestic Orders
On top of offering worldwide shipping, Premium Jane covers the shipping costs of all domestic orders. If you live in the US, you won't pay a penny for the delivery.
The Cons
No Flavored Oils
Full-spectrum CBD oils have a distinctive flavor redolent of nuts and burnt earth. When the oil is unfiltered, it also has grassy notes, which might be off-putting for some users. Brands that are aware of this fact offer a variety of flavored options.
Premium companies infuse their oils with natural terpenes to create authentic flavors without unnecessary fillers; Premium Jane could follow the lead and introduce a line of flavored oils. Alas, it doesn't have any such products at the moment.
No Vapes
Vapes offer the fastest and the most effective way to enjoy the health benefits of CBD. Unfortunately, Premium Jane doesn't have any vape pens or liquids in its line-up. The brand offers CBD joints — and this is where its collection of inhalable ends.
Quite Pricey
Overall, Premium Jane products are priced quite reasonably. However, when you take a look at what you can get with other companies for a slightly higher price — often available with decent discounts — it turns out that Premium Jane could offer better value for the money.
Alternative Options to Premium Jane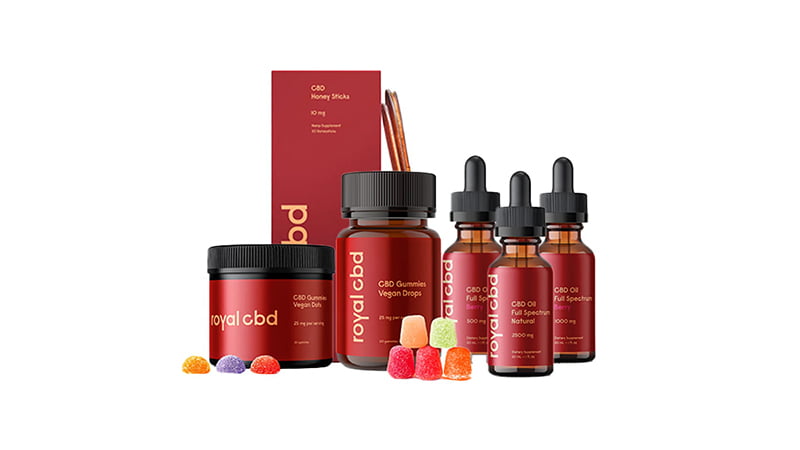 Get 15% off all Royal CBD products. Use code "CFAH" at checkout.
Pros
Cons

Organic, US-grown hemp
Supercritical CO2 extraction
Broad product range
High-strength options are available
Well-designed formulas
Flavored with natural ingredients
Complete third-party testing profile
30-days Money Back Guarantee

A little bit more expensive than the market's average (but still worth the price)
Not available locally
Royal CBD is one of the most reputable brands on the market. Launched in 2018 by a team of biohackers, the company has quickly grown to an impressive size, offering a full range of organic CBD products from locally grown hemp.
Royal CBD offers the following formats:
CBD oils
CBD capsules
CBD gummies
CBD honey sticks
CBD topicals
CBD for pets
These products are made with supercritical CO2 in a GMP-certified extraction facility. Royal CBD provides batch-specific lab reports for its products on request. Once you send them an email, you'll receive a complete certificate of analysis with results for potency and purity.
The company has been highlighted by leading industry magazines, such as High Times, LA Weekly, and Observer, as one of the best vendors in the USA.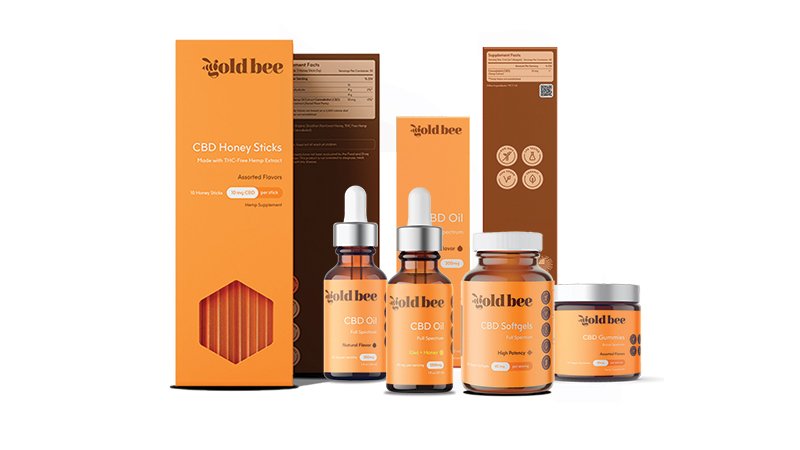 Pros
Cons

Organic hemp from California
CO2 extraction
Infused with superfoods
Full-spectrum and broad-spectrum CBD
Up to 2500 mg of total CBD
Flavored with natural ingredients
Pet products
30-day Money Back Guarantee

Limited potency options
No isolate-based products
If you already have some experience with CBD and you're looking to diversify your collection, Gold Bee is a surefire pick. The company has been around for over 5 years now, but only recently, it has rebranded from a superfood manufacturer to a CBD producer.
Gold Bee infuses its products with organic honey from Brazillian rainforests and organic coconut oil to improve their flavor profile and absorption rates.
The company offers several forms of CBD, including:
CBD oils
CBD capsules
CBD gummies
CBD honey sticks
CBD roll-on
CBD for pets
Similar to Royal CBD, Gold Bee tests every product batch in an independent laboratory for quality and safety. You can access the certificates of analysis directly on the Gold Bee website.
3. CBDPure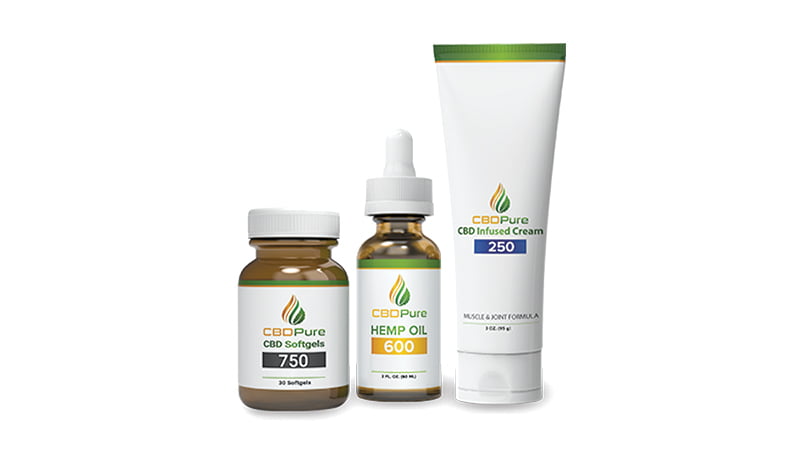 Pros
Cons

Organic hemp from Colorado
Full-spectrum products
Well-thought-out formulations
90-day Money Back Guarantee
One of the pioneer brands in the USA

Narrow product range
No edibles
Lack of flavored products
Premium pricing
CBDPure was established in 2016 when the whole industry was booming. A few years and several dead companies later, CBDPure maintains its position among the best CBD brands for beginners and experienced users alike.
Although the brand offers a limited product selection, these products are crafted with well-thought-out formulas and top-notch ingredients, including organic hemp from Colorado and Washington.
When you visit the CBDPure website, you can choose from 4 product types:
CBD oils
CBD softgel capsules
CBD cream
CBD for pets
CBDPure is a decent pick if you're looking for a safe haven. For greater product diversity, check out Royal CBD and Gold Bee.
Final Verdict: Does Premium Jane Offer Anything Premium Than the Name?
Unfortunately, not. It's true that Premium Jane products are of high quality; the company also doesn't have any troubles with regulatory bodies, nor is it facing lawsuits regarding the purity status of its collection.
However, it seems that the time has stopped for Premium Jane. While the competition strives to meet the demand for innovation and more efficient formulas, the brand revolves around the same selection of products, with only two types of pre-rolled joints as its new kid on the block.
If Premium Jane really wants the top of the ladder, it should step up its game — both in terms of formulations and product diversity.
Make sure to compare the Premium Jane line with the alternative options from this guide to get a bigger picture and decide which brand will best suit your needs.