Shark Tank CBD Gummies Review & Coupon Code (2022 Update)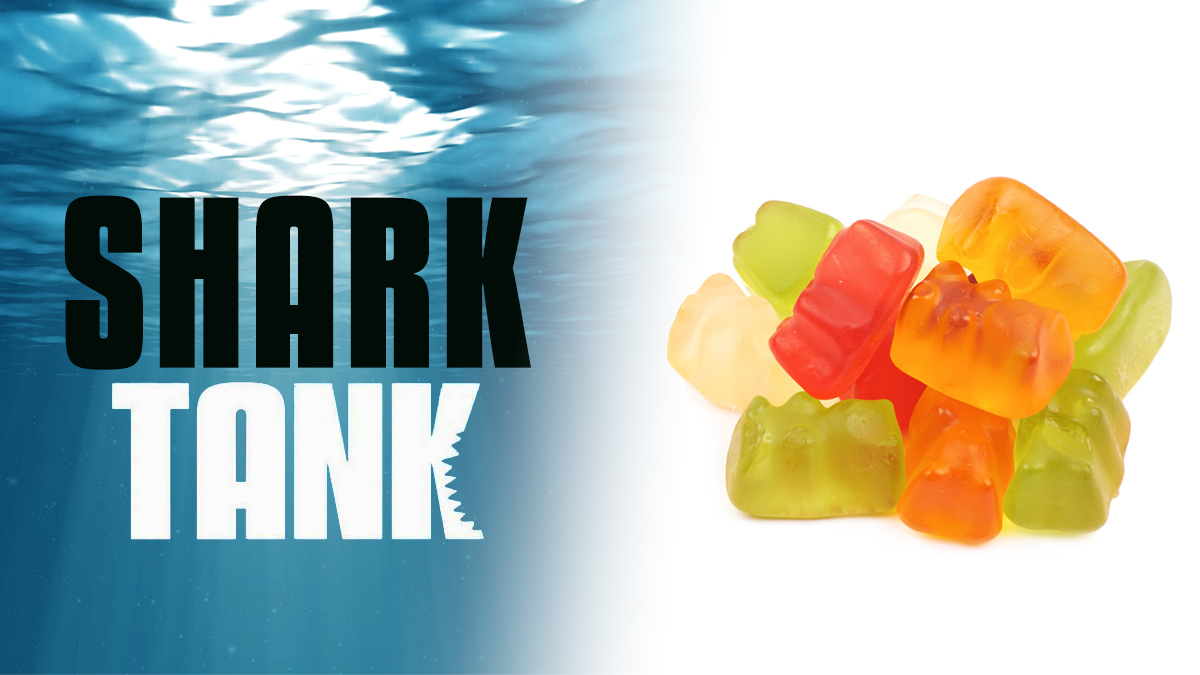 CBD gummies are one of the most popular forms of CBD ever. You may have read about certain CBD gummies having been featured on Shark Tank — a popular ABC show — but the truth is, such products are 100% scams.
Why shouldn't you trust Shark Tank CBD gummies?
Have any CBD products been mentioned in the program throughout its history?
Where do you find real high-quality CBD gummies?
Read our Shark Tank CBD gummies review to find out!
First Off, What Is Shark Tank?
Shark Tank is a popular TV show where entrepreneurs pitch their companies to a group of celebrity investors to receive funding for their brands. The whole event is broadcast on television as the participants negotiate with the sharks (investors) about the value of their startup.
Many of the products and companies that have been featured in Shark Tank have become large brands, such as Lollacup, Scrub Daddy, and Tipsy Elves.
The program is also licensed in other countries, such as Canada and the UK (Dragon's Den) or Japan (The Tigers of Money).
 That being said, no CBD company has ever been featured on any of these programs.
What Are Shark Tank CBD Gummies?
Shark Tank CBD gummies are just fake CBD gummies pretending to have been featured on Shark Tank.
Fake CBD companies use the program's reputation and popularity to cash in on sub-par products that cost a hand and a leg. 
You can see many photoshopped images on the internet with different no-name CBD gummies marketed as "As Seen on Tark Shank." The truth is, these companies aim at confusing potential buyers into thinking that they're buying from a reputable brand.
How the Shark Tank CBD Scam Works
On top of leveraging the popular television series as a way to create a facade of reputability for themselves, these companies use similar principles to the majority of CBD scams.
Some of these brands use names similar to well-known players to create an impression of a trustworthy company, while others don't even bother to pretend.
Shark Tank enables companies to seem like some sort of "up and coming" brands that are guaranteed to be huge in the next few years.
Slogans like "as seen on Shark Tank" or "the most-watched episode on Shark Tank" in the context of CBD gummies is a tell-tale sign that you're looking at a scam.
Back to the photoshopped images, some companies take the lie even further, replacing the screens from the actual footage with pictures related to CBD products.
You may also come across episodes featuring hemp-based products like soaps, lotions, and hemp seed oil that are not in any way related to CBD.
Why We Don't Recommend Shark Tank CBD Gummies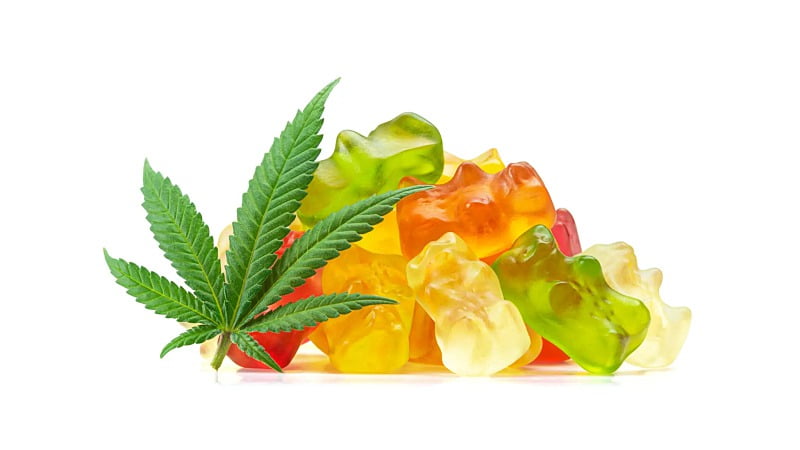 I could answer this with a simple "because it's a scam," but I believe this kind of scam deserves a separate explanation because some people might still think the very product is legit despite the "disguise."
Here's why I'd never buy Shark Tank CBD gummies:
Exorbitant Prices
CBD gummies can cost anywhere from $5 to $100 depending on the brand, the quality, formulations, and other factors. When you buy Shark Tank CBD gummies online, you're likely paying a premium price — because of the supposed feature on Shark Tank — for a sub-par product.
Low CBD Potency
The best CBD gummies on the market have transparent concentrations. For most CBD gummies, the dosage may range between 2 mg and 25 mg of CBD per gummy. The fake Shark Tank CBD products have either unclear dosages or claim to offer much more CBD than you'd pay for when buying the same strength from a legitimate brand.
Undisclosed Ingredients
Companies that lie about having been featured on Shark Tank are likely to lie just about anything, including ingredients that shouldn't be found in CBD gummies. Such ingredients may cause you to fail a drug test. For example, the company may infuse its gummies with more THC than 0.3% to trick you into thinking that the product world. If a company uses any ingredients that either alter or strengthen the effects of CBD, they should be clearly listed on the packaging. For example, guarana and caffeine can make you feel more energized, while melatonin or lavender is more likely to induce sedation.
Unrealistic Health Claims
Scam CBD brands that claim they've been featured on Shark Tank will say anything to convert leads to sales. Many companies will try to convince you to their CBD gummies by telling you they'll help you lose 50 lbs, cure depression, and reduce chronic pain to zero. 
The FDA prohibits marketing CBD products with health claims, especially those relating to specific medical conditions. Every company that suggests its products can help treat or cure a disease or condition is doing it against the law.
Stolen Personal or Financial Information
Some companies claiming their presence on Shark Tank may not even care to send you their overpriced CBD gummies. Instead, the website is just a way to steal your financial or personal data. After you provide your credit card details and personal information, the sight might go down, and the owners now have your details that can help them sell your credit card number.
"Free Trials"
That's kind of a scam-ception because it uses the Shark Tank CBD gummy scam and the "free trial scam."
Here's a real-life example: the company lures you claiming to have been featured on Shark Tank and offering a free trial or free sample of its gummies. All you need to do is to cover a small shipping fee of $4.95 or $9.95.
However, once you read the fine print, you'll notice that the above quota is due today but you also agree to pay a much higher subscription for full-sized CBD gummies in the future. The company may make it very hard for you to unsubscribe from the plan, ignoring your e-mails and calls. 
How to Avoid the Shark Tank CBD Gummy Scam
This is actually quite easy, especially if the CBD brand mentions Shark Tank. any images showing CBD gummies being featured on the TV show have been photoshopped because, as I said earlier, no CBD gummy company has been featured on Shark Tank to date. If your vendor claims otherwise, then your legs are being pulled.
Other ways to avoid CBD Shark Tank scams include:
Google the company.

As mentioned, if a company says it has been featured on Shark Tank, a quick Google search should help you verify this claim.
Ask for Certificates of Analysis (COA).

Third-party testing is the golden standard in the CBD space. Since the market is unregulated, the lab reports can help you figure out whether your product is legit or a scam. The certificate of analysis should be up-to-date and cover the complete analysis, from the potency and phytochemical profile to potential contaminants such as pesticides, herbicides, fertilizers, heavy metals, or solvents.
Watch out for "out of stock" warnings.

The principle of inaccessibility is supposed to make you think that the products will soon become unavailable and you need to rush the purchase before others pre-empt you. In reality, most of the time, there are enough products to meet the demand — they just want you to think otherwise.
Avoid "free trials."

A free trial in the CBD space usually means that the company just wants to steal your personal and financial data and force you to accept a high-priced automatic shipment of full-sized CBD gummies on a subscription basis.
Alternative Options to Shark Tank CBD Gummies
If you're looking for real premium CBD gummies from reputable companies, take a look at the section below. All of these brands are run by people who are passionate and knowledgeable about cannabis — setting an excellent example of what this industry should look like.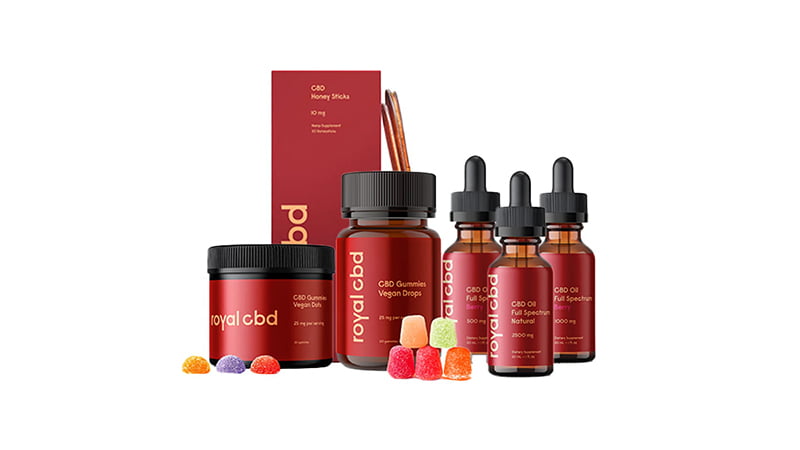 Pros
Cons

Organic, US-grown hemp

Supercritical CO2 extraction

Broad product range

High-strength options are available

Well-designed formulas

Flavored with natural ingredients

Complete third-party testing profile

30-days Money Back Guarantee

A little bit more expensive than the market's average (but still worth the price)

Not available locally
Royal CBD was established in California at the dawn of 2018. Turned into a true powerhouse over 3 years, this artisan company offers a great product range for all types of consumers — beginners and seasoned users alike.
Royal CBD sources its hemp from organic farms in Colorado. These products are extracted with CO2 to ensure consistent potency and maximum purity. Then Royal CBD sends its products to a third-party laboratory for a complete analysis of contents — including CBD potency, cannabinoids, terpenes, as well as common contaminants.
You can choose from the following forms of CBD:
CBD oil

CBD capsules

CBD edibles

CBD gummies

CBD honey sticks

CBD topicals

CBD for pets

CBD pet oil

CBD dog treats
These products come in various potencies, sizes, and flavors to match different lifestyles and dosage needs. You can choose from full-spectrum, broad-spectrum, and isolate-based options.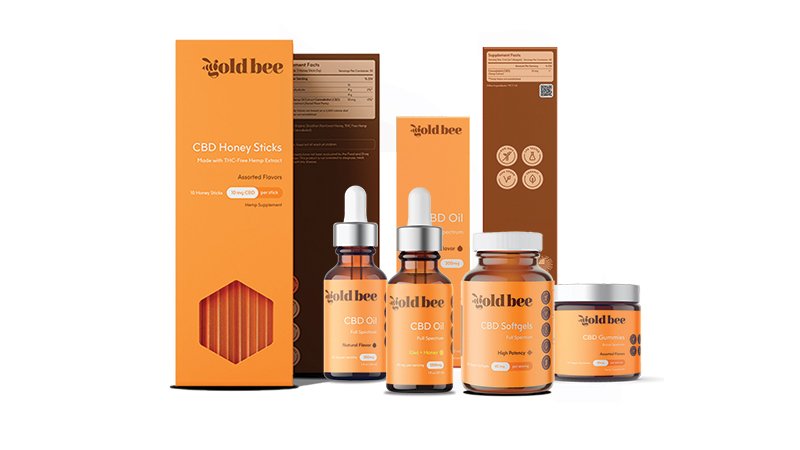 Pros
Cons

Organic hemp from California

CO2 extraction

Infused with superfoods

Full-spectrum and broad-spectrum CBD

Up to 2500 mg of total CBD

Flavored with natural ingredients

Pet products

30-day Money Back Guarantee

Limited potency options

No isolate-based products
Gold Bee specializes in all-organic CBD products from California hemp. The company had been previously making superfoods such as organic honey and coconut oil; both ingredients are now present in its line of CBD products such as straws filled with CBD-infused honey.
Gold Bee offers a decent product selection, including:
CBD oil

CBD capsules

CBD edibles

CBD gummies

CBD honey sticks

CBD roll-on

CBD for pets
Every product batch is tested in an ISO-certified laboratory for quality and safety. The lab reports are displayed on every product page.
3. CBDPure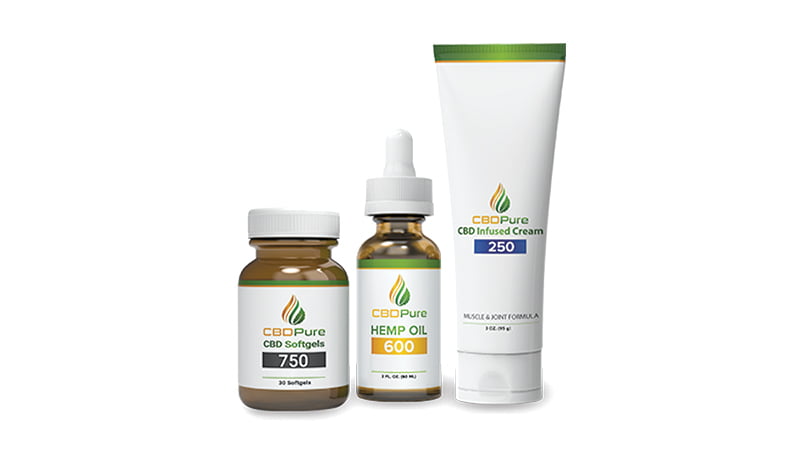 Pros
Cons

Organic hemp from Colorado

Full-spectrum products

Well-thought-out formulations

90-day Money Back Guarantee

One of the pioneer brands in the USA

Narrow product range

No edibles

Lack of flavored products

Premium pricing
CBDPure is a well-known brand that first made big headlines in 2016 when it started selling its top CBD oil and best CBD pills and capsules, from organic, Colorado-grown hemp. The company has its own farms and the whole production process is monitored in-house. 
Unlike many pioneering brands, CBDPure hasn't introduced many products since its launch; instead, the company focuses on mastering its current formulas, including:
CBD oils

CBD capsules

CBD cream

CBD for pets
CBDPure's transparency is second to none. Every aspect of its production, from farming to packaging and lab-testing, is covered on its website. CBDPure also has a generous 90-day return policy; if you're not satisfied with your products, you can return them within 90 days for a full refund.
Final Verdict: Watch Out for Shark Tank CBD Gummies – It's a 100% Scam
Shark Tank CBD gummies are never a legit product because no CBD company has been featured on the TV show to date.
Given this, whenever you see an ad with CBD gummies saying "As Seen on Shark Tank," you can be 100% sure it's a scam.
I hope this review has helped you understand the scheme behind the Shark Tank CBD scam — and that you'll never fall victim to such shady practices.
By choosing reputable brands and raising awareness about fake CBD companies among users, we can all contribute to a better place for every hemp aficionado out there — in an honest way.
Share this article and help us spread the word about CBD scams.