Smilz CBD Review & Coupon Code (2022 Update)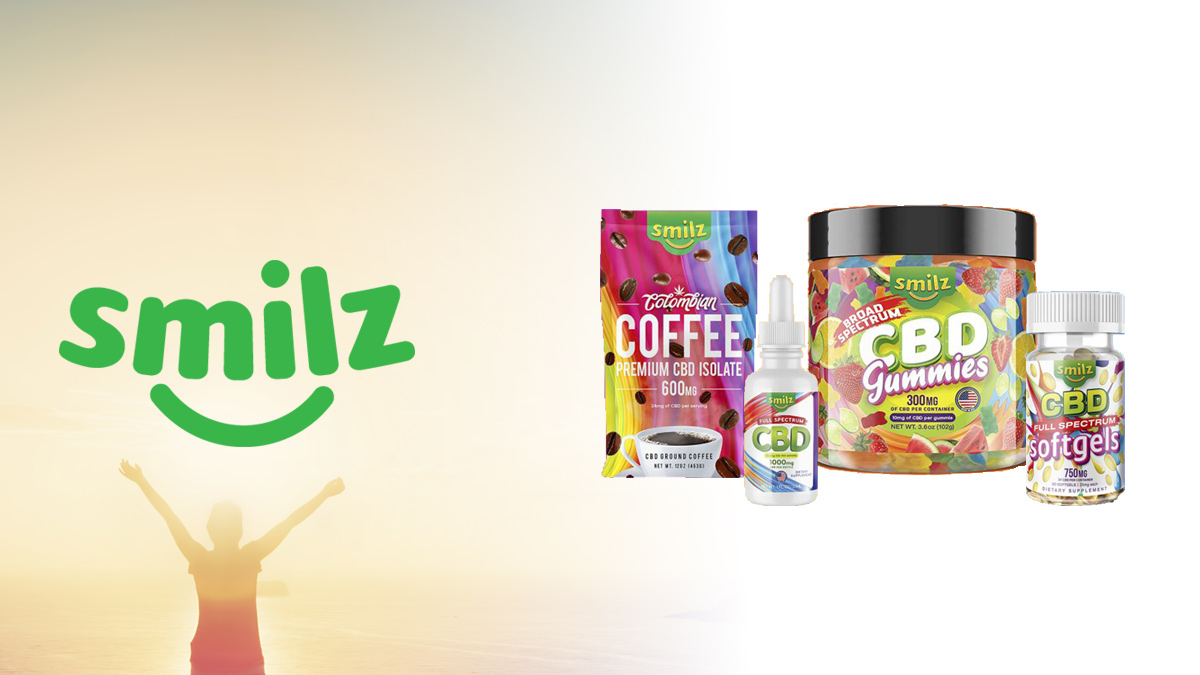 When celebrities enter the CBD space, this usually heralds two things: they either have passion for cannabis and want to use their influence to raise awareness among their communities — or they just want their big share of the CBD cake.
Smilz is a CBD company whose ambassador doesn't need an introduction. Represented by Floyd Mayweather, a multi-title boxing world champ, the brand offers a simple selection of "premium CBD products" made from "non-GMO ingredients" that are "made to make you smile."
And this, dear friends, is where the list of nitty-gritty ends.
Today, we put the Smilz company in the spotlight, leaving no stone unturned to answer a vital question:
Smilz Review: Is It Legit A Legit CBD Company Or A Scam?
Usually, when you search for company reviews, you can see plenty of results popping up from various websites, such as media outlets, blogs, rankings, Reddit threads, etc.
What happens when you type "Smilz company review?"
You'll see a lot of backup pages created to rank high for a very popular phrase — after all, Floyd Mayweather has a huge cannabis-friendly audience that would surely want to know how their idol contributes to the growth of the CBD market.
Alas, these pages are chock-full of keywords Smilz is looking to rank for. They don't provide any information about the founders, the quality of ingredients, and the product efficacy — just some common knowledge about the properties of CBD — and that's it.
That's a first red flag.
While I don't believe Floyd Mayweather would sign up for a scam, the reputation of Smilz leaves a lot to be desired.
Here's why.
Beware of Aggressive Marketing & Unrealistic Claims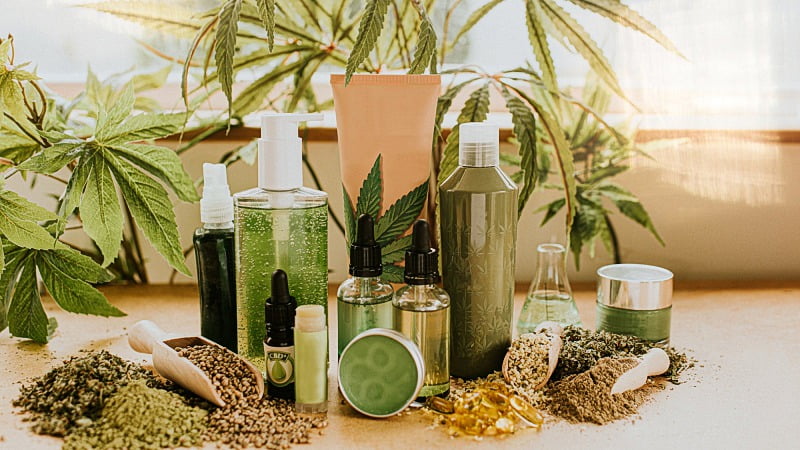 While the language of benefits helps convince potential customers why they should purchase a product, these benefits should go hand-in-hand with the truth.
The problem with CBD scam companies is that they often use inch-deep marketing phrases that sound as if they knew what they're talking about, while in fact, they either stretch the reality or go all-in with fluff.
Examples of such marketing terms include:
100% natural CBD oil

Created to make you smile

Delivering thousands of happy smiles

Optimal formulations

Our personal commitment to quality
The company also makes claims that are against compliance rules with regards to marketing CBD products laid out by the FDA; you can read on its website that Smilz products can reduce anxiety and chronic pain.
Interestingly, the FDA hasn't cracked down on Smilz yet.
Another problem with Smilz is that it's using the name of an A-class athlete and celebrity to leverage its authority and make more sales by using the 'accreditation' from a famous person.
Here's why you should always beware of celebrities advertising CBD products.
How Celebrity-represented Brands Use the Principle of Authority to Push Low-quality Products
The career span of athletes is relatively short, so it's no wonder that many sportspeople are seeking ways to diversify their investment wallets; after all, no king rules forever, and Floyd Mayweather seems to be well aware of that fact.
However, the problem with celebrities in the CBD space is that they don't always have the customer's best interest in mind. They often don't even care about the cannabis community or the plant's therapeutic values.
Of course, many big names, such as Mike Tyson, the Diaz Brothers, Ricky Williams, David Monroe, are avid cannabis users and advocates, but there's an equal number of celebrities who just want to cash in on an emerging market.
People Tend to Trust Experts More Than Anyone Nowadays
When a CBD company hires a celebrity who isn't connected to the cannabis community in any way, they do it for the sheer sake of boosting profits. They do it because people tend to fall for the rule of authority — putting their trust in experts instead of doing their own research.
Athletes are often perceived as experts when it comes to human health because they're surrounded by health professionals and need to stay in top shape in order not to fall from the top of the ladder.
When you blindly trust people with authority, it's easy to fall victim to cognitive biases because there's a higher chance you'll ignore the facts simply because your favorite athlete swears by the product.
The More You Like Somebody, the More Likely You Are to Buy from Them
One of the principles of persuasion is that we like people who are similar to us. Therefore, if you're a fan of boxing, or maybe you practice boxing yourself, you'll have more trust for a boxing champion than you would for, say, a singer who is advertising the same product.
Now, when you consider the scale of Mayweather's popularity, it becomes obvious that he's not only an expert for many people, but he also has legions of fans around the world — who will buy pretty much everything he releases.
In other words, chances are that you'll buy an inferior product that doesn't work if you base your decisions solely on the celebrity's image.
Should You Buy from Smilz?
I've been using CBD oils since 2014 when the first CBD brands were entering the market after the first Farm Bill. Having seen a lot of companies being super-hyped and then plummeting after a few months, I think I've become good at detecting scams and one-hit-wonder CBD oil.
While I don't consider Smilz a scam per se, I wouldn't trust the company when it comes to making high-quality CBD products.
For me, it's more of a clay-legged colossus rather than a solid brand.
Below I explain why.
Why We Don't Recommend Smilz
There are several reasons why Smilz isn't a trustworthy brand. From transparency issues to incomplete lab reports and shady marketing, there are a lot of things that the company does wrong.
The Website Is Drowning in Fluff
An informative website is a sign that the company you're looking to buy from wants you to make a well-thought-out decision that is based on precise information rather than fancy marketing slogans.
Unfortunately, the Smilz website is anything but informative. The "About Us" section is more like "Brag About Ourselves." Smilz also provides scant information about the founder and the "face" of its products, Floyd Mayweather.
In fact, the information about the founder contains his name and position, with a humble quote stating, "I want to be able to separate the bad from the good and the great. I want to separate ordinary from extraordinary." That gives us ZERO information on the context, e.g. why the brand was started, what mission stands behind its activity, or how it contributes to the cannabis community.
Mayweather, on the other hand, tries to feed us with coaching truisms such as, "If you can imagine it, you can achieve it."
What does it tell us about the quality of these CBD products? Literally nothing.
Suspiciously Low Prices
One thing that indicates Smilz can be a scam is the price of its products. The prices are almost identical among the line-up. Whether you're buying full-spectrum CBD oil, broad-spectrum CBD gummies, or isolate-based CBD coffee, you're paying pretty much the same. 
Moreover, $32.27 for 1000 mg of full-spectrum CBD is way too low considering the production costs involved in making premium-quality CBD oils — something that Smilz claims to do. 
And, if you're buying from the brand for the first time, you're getting a 20% discount on your order.
Remember that no company will sell their products at a loss, so if you see such low price tags on CBD oils, there must be something in the water.
Lab Reports Are Incomplete
Smilz claims to sell third-party lab-tested CBD products. Every product comes with a QR code that takes you to the Smilz lab reports page. You can also check these lab reports manually by clicking on the "Lab Reports" tab.
However, the certificates of analysis (COA) are incomplete. They only cover the cannabinoid profile; there's no record of terpenes or contaminants — making me doubt these products are full-spectrum.
Speaking of which, I've seen what 1000 mg of full-spectrum CBD looks like, and it should be much thicker and darker in color than what you get with Smilz. I'd say these are blends of isolated cannabinoids contained in one product.
No Mention About the Hemp Source
The best CBD products on the market are made with US-grown, organic hemp because such plants are free from any pesticides, herbicides, heavy metals, and chemical fertilizers; they yield clean, high-CBD flowers.
On the other hand, mass-produced hemp imported from overseas is usually grown with a whole host of growth boosters and plant protecting products. These chemicals are then extracted with cannabinoids and terpenes, compromising the quality and safety of CBD products.
Smilz doesn't mention where it gets its hemp from. The company only says the plants are grown in the United States, but the lack of results for contaminants makes it difficult to say if the hemp was grown organically.
Transparency Leaves A Lot to Be Desired
Since I've already mentioned it a few times throughout this review, I think this issue deserves a separate paragraph.
The whole Smilz website is one big marketing dictionary. When reading through the website, you can learn about the company's awesomeness, how these products are designed to make you smile, and the evergreen "If you can dream it, you can achieve it."
Nothing about the company's founders, hemp source, extraction methods, third-party testing practices, and other details that would give you a gist of what to expect when it comes to product quality.
The golden rule is: if your products are good, you brag about them, not about yourself.
Costly Shipping Fee
The majority of reputable CBD brands offer free shipping on domestic orders, or at least a reasonable shipping fee that you can lower with discounts and reward points (if a company has a reward program).
Smilz, on the other hand, puts a fixed $20 shipping fee on all orders unless you place an order for more than $100. 
So, at the end of the day, these products aren't as cheap as they seem to be.
Virtually No Reviews on Third-party Websites
This is the biggest red flag when it comes to Smilz. The company has ZERO reviews when you search for "Smilz reviews." Every article that pops up in Google takes you to a keyword-stuffed website that describes the general health benefits and uses of CBD and devotes two paragraphs to the brand. These articles mostly make absolutely no sense and are written in an ungrammatical manner. It looks like the company bought plenty of backup articles to get higher SEO scores.
Alternative Options to Smilz
Looking for high-quality CBD products from companies that know how to make hemp extracts and provide the right level of transparency? Here are my top 3 picks. 
All companies source their hemp from organic farms in the US, use supercritical CO2 extraction, and provide complete third-party lab reports on the potency of purity of their products.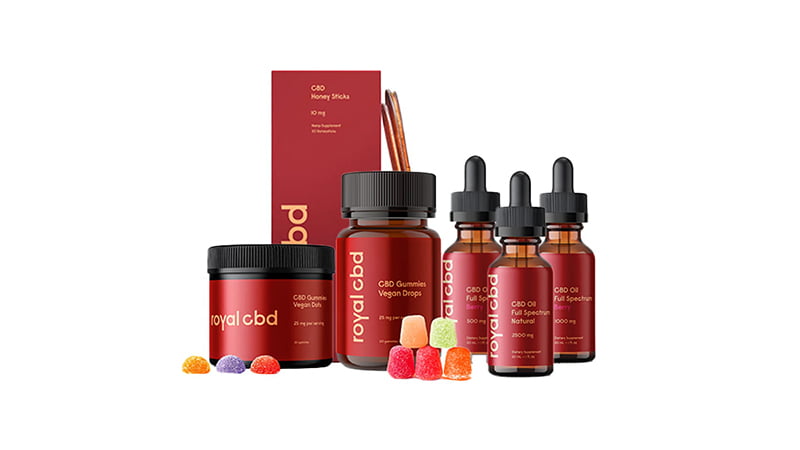 Pros
Cons

Organic, US-grown hemp

Supercritical CO2 extraction

Broad product range

High-strength options are available

Well-designed formulas

Flavored with natural ingredients

Complete third-party testing profile

30-days Money Back Guarantee

A little bit more expensive than the market's average (but still worth the price)

Not available locally
Royal CBD is one of the industry leaders that stepped into the CBD game in early 2018 as a small artisan company. Founded by biohackers and cannabis aficionados, Royal CBD was launched with a mission to elevate the standards in the market filled with mediocre, overpriced products.
Royal CBD uses organic hemp from Colorado and makes its products with supercritical CO2. The entire Royal CBD line is triple-tested in an independent laboratory for potency and purity to ensure safety and premium quality.
The brand offers a broad range of CBD extracts in various forms, including:
CBD oil

CBD capsules

CBD edibles

CBD topicals

CBD for pets

CBD pet oil

CBD dog treats
Royal CBD has a solid reputation and a lot of positive customer reviews on its website and on third-party sites. The team goes above and beyond to provide education to its community. Royal CBD has a rich blog section where you can learn about CBD and read buyers' guides to avoid falling into common traps, such as buying CBD oil on Amazon, etc.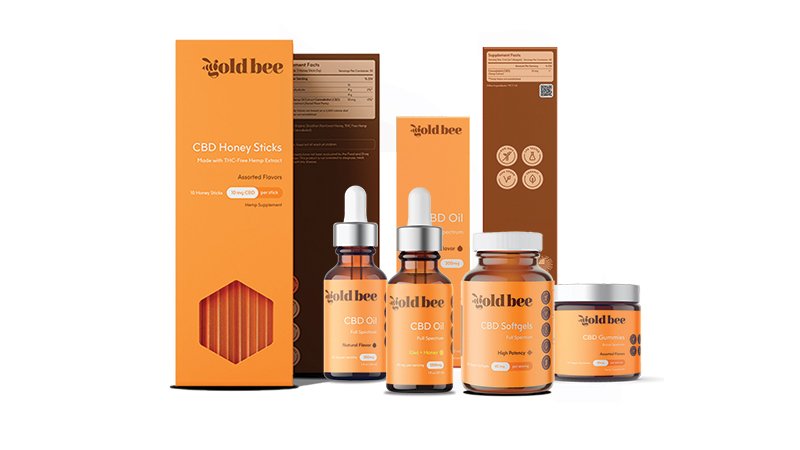 Pros
Cons

Organic hemp from California

CO2 extraction

Infused with superfoods

Full-spectrum and broad-spectrum CBD

Up to 2500 mg of total CBD

Flavored with natural ingredients

Pet products

30-day Money Back Guarantee

Limited potency options

No isolate-based products
If you're looking for all-organic CBD products formulated with superfoods, Gold Bee is the place to go. The company had been making organic honey and coconut oil before transitioning to the CBD space, such as high-quality CBD honey sticks. Today, Gold Bee uses the same ingredients in its line of hemp extracts.
You can choose from the following formats:
CBD oil

CBD capsules

CBD edibles

CBD gummies

CBD honey sticks

CBD roll-on

CBD for pets
Gold Bee has partnered with California farmers to create its proprietary blend of high-CBD strains that boast an exceptional terpene profile, leveraging the whole-plant synergy.
Similar to Royal CBD, Gold Bee tests its collection in a third-party laboratory for quality and safety. You can easily access the lab reports on the company's website.
3. CBDPure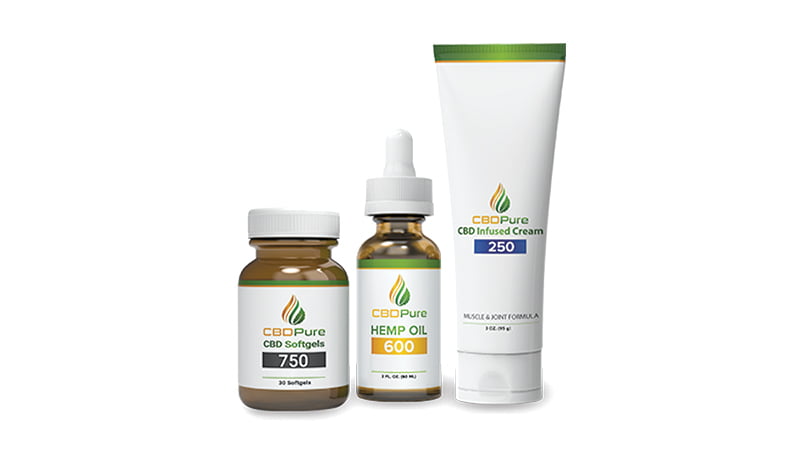 Pros
Cons

Organic hemp from Colorado

Full-spectrum products

Well-thought-out formulations

90-day Money Back Guarantee

One of the pioneer brands in the USA

Narrow product range

No edibles

Lack of flavored products

Premium pricing
CBDPure is a brand that doesn't need an introduction. Being one of the industry trailblazers, the company has been making premium-quality CBD capsules, oils, creams, and more from organic hemp since 2016. However, unlike many pioneering companies, CBDPure doesn't offer an extensive selection of hemp extracts, but instead, it's focused on mastering its current formulas.
You can choose from a few traditional formats, such as:
CBD oil

CBD capsules

CBD cream

CBD for pets
It's hard to find another company with such a level of transparency. Everything from hemp farming to extraction and lab-testing is precisely described on the CBDPure website. You can find batch-specific certificates of analysis on each product page.
Final Verdict: Smilz Sells Fake 'Full-Spectrum' Products Advertised by Celebrities… No Real Mission There
Let's make one thing clear: Smilz wasn't created out of the need to provide high-quality products to health-conscious CBD users. The company focuses on explaining why it's awesome and why its product will make you smile — not how they're supposed to improve wellness.
Selling full-spectrum CBD oils at a bargain price is another red flag, especially considering these oils look nothing like full-spectrum. They're pale and thin, resembling a blend of isolates suspended in MCT oil rather than 
The product selection also doesn't include anything special apart from CBD coffee, but like all of its products, the coffee comes with incomplete lab reports.
I'm afraid hiring Floyd Mayweather to pitch these products is like trying to seal a hole in a ship with duct tape — it won't work in the long run.
Do you have any experience with Smilz? Share your thoughts in the comment section!