Is Weed Legal in Wyoming? WY Cannabis Laws (June 2023)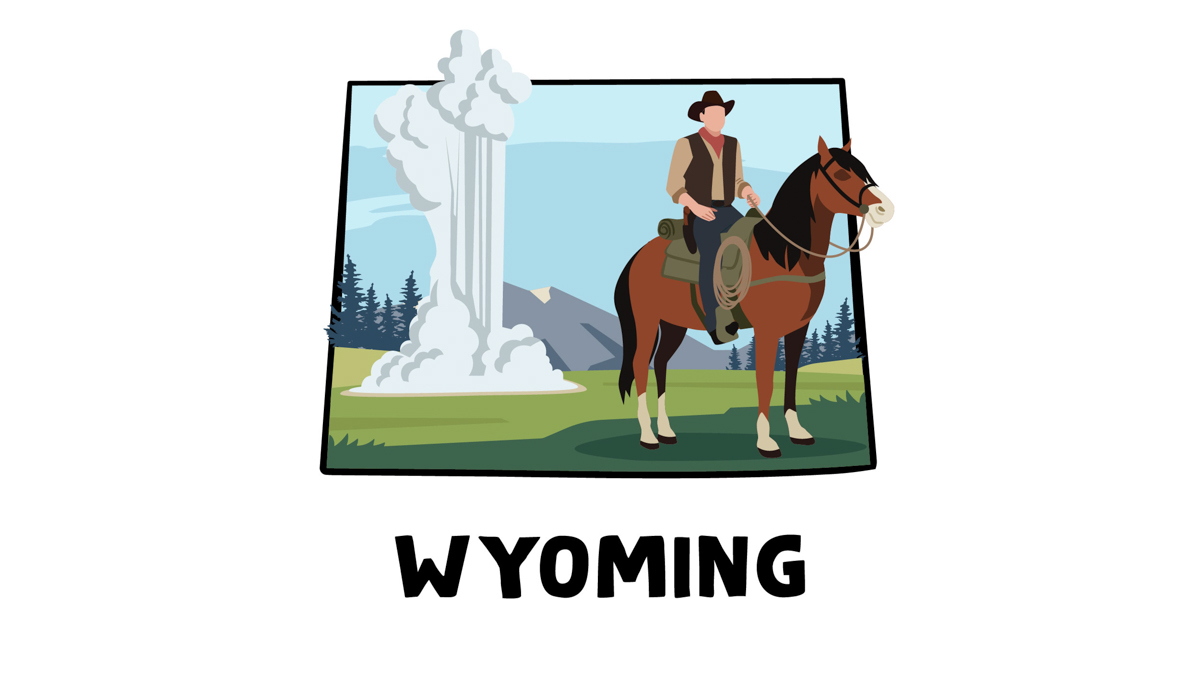 This article provides a complete guide to the legal status of marijuana in Wyoming. We elaborate on medical and recreational laws, cultivation, public consumption, and penalties for possession. You'll also learn about the future perspectives for cannabis legalization in Wyoming — and a legal alternative for residents who want to enjoy the cognitive buzz from cannabis without crossing the law.
Marijuana is illegal in Wyoming for recreational and medical use. The state has steep penalties for possession, and until recently, people living there have been limited to hemp-derived CBD oil.
However, the availability of local CBD suppliers is scarce, too, as Wyoming requires hemp producers to obtain special licenses — a cumbersome and time-consuming process.
Hopefully, a federally legal alternative appeared in the last two years that is also legal in Wyoming.
Read the article to learn about what you can and can't do with cannabis in the state.
Is Weed Legal in Wyoming?
No. Weed is illegal in Wyoming. Both medical and recreational use is banned. Patients can only use low-THC/high-CBD oil, but the licensing process seriously limits the availability of local vendors.
Related: Marijuana Legality by State (Live Update)
Here's what you need to know about recreational and medical marijuana laws in Wyoming.
Is Recreational Marijuana Legal in Wyoming?
No, marijuana remains illegal in Wyoming for recreational use. Penalties for possession are steep, and no amount of weed has been decriminalized.
This means that if you have as little as one gram of high-THC cannabis, you may be charged with a misdemeanor.
Is Medical Marijuana Legal in Wyoming?
Wyoming is one of the few states without a medical marijuana program. Doctors can't recommend cannabis to patients, and if you self-medicate, you're risking conviction — just like recreational users.
Penalties for Marijuana Possession
Here's what happens if you get caught with marijuana in Wyoming:
Possession of fewer than 3 ounces for personal use is a misdemeanor punishable by up to a year in jail and a fine of up to $1,000.
Having more than 3 ounces of weed may land you a felony, which entails five years in prison and up to $10,000 in fines.
Possession of marijuana paraphernalia is also a misdemeanor, leading to six months in jail and a $750 fine.
Selling marijuana is a felony that may result in 10 years in jail and a $10,000 fine.
There were 1,131 arrests for marijuana possession in Wyoming in 2016.
Is Weed Decriminalized in Wyoming?
No. Possession of any amount of weed is punishable by jail time.
What's the Future of Cannabis Legalization in Wyoming?
Several ballot initiatives tried to establish a medical marijuana problem. However, they failed mostly because of the large number of signatures required.
The most recent legalization bills came in 2019. HB 197 sought to reduce penalties for possession to a maximum fine of $200 and 20 days in prison — but to no avail.
Another bill, HB 278, was proposed in 2019; it would have established a medical marijuana program for qualifying patients. However, the bill died without being officially brought to the House.
According to a 2022 poll, 54% of Wyoming residents support recreational legalization. Over 86% are in favor of establishing a medical marijuana program in the state.
Delta-8 THC: A Better and Legal Alternative to Marijuana in Wyoming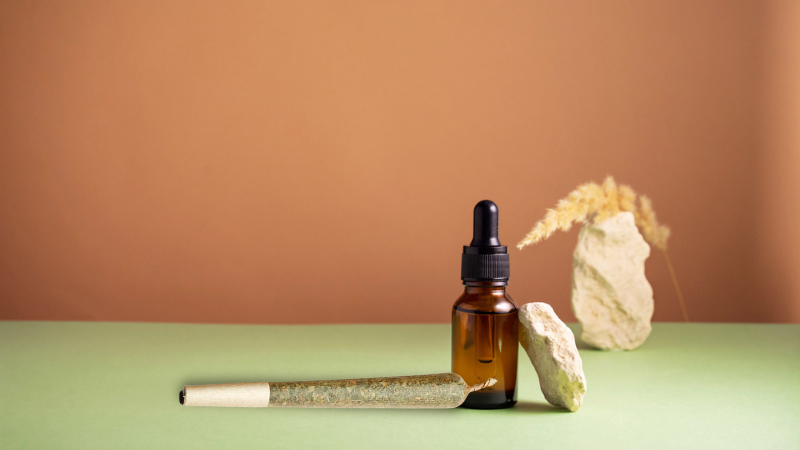 If you're looking to extend your options for cannabinoid extracts beyond CBD oil, you may want to check out delta-8 THC.
Unlike delta-9 THC, delta-8 can be extracted from hemp plants, so the delta-9 content in the end product doesn't cross the 0.3% limit.
That means hemp-derived delta-8 THC is federally legal, and you can also find them in Wyoming.
Not sure what delta 8 THC is and how you can use it instead of regular weed?
Follow me to the next section.
Delta-8 THC vs. Delta-9 THC
The THC molecule has several variants. The most popular ones are delta-8 THC and delta-9 THC.
Delta-9 THC is the primary psychoactive component of marijuana — but you already know this.
But what is delta-8 THC?
It's an isomer of delta-9, meaning it has a strikingly similar chemical formula. However, its chemical structure is slightly different.
Delta-8 THC has a double bond at the eighth carbon chain, while delta-9 THC has this bond at the ninth chain.
This subtle difference makes delta-8 THC about twice less potent than delta-9 THC. That's why delta-8 is called "diet weed" or "cannabis light."
On top of the legal status, the lower strength of delta-8 is why so many cannabis users are choosing hemp delta-8 THC products instead of marijuana.
Cons of Delta-9 THC From Marijuana
Marijuana is a strong relaxant and a relatively mild psychedelic. Its effects on the body and brain are dose-dependent.
In low and moderate doses, delta-9 THC can improve your cognitive functioning, reduce stress, help optimize the nervous system, and elevate your mood.
Larger doses can get you high, causing euphoria, giggles, and increased appetite. Your thinking patterns change, your senses sharpen, and you have a different perception of time and attention than when you're sober.
Most people can enjoy the high without any unpleasant side effects. However, individuals that are sensitive to the psychoactive nature of THC may experience some adverse reactions.
The side effects of taking too much delta-9 THC include:
Anxiety
Paranoia
Feelings of discomfort
Cold sweats
Dizziness
Confusion
Increased heart rate
Short-term memory problems
That's where delta-8 THC steps in.
Effects and Benefits of Delta-8 THC
Delta-8 THC has a similar effect profile to delta-9 THC, but the effects feel less intense. You'd need to double your dose of delta-8 THC to experience the same intensity of cognitive buzz as with regular weed.
That doesn't mean you can't get anxious or paranoid — you can if you take more than enough — but the incidence is significantly lower.
Most people say they take delta-8 THC for the following benefits:
Anti-nausea
Anti-inflammatory
Pain relief
Increased appetite
Feelings of calmness and relaxation
Euphoria
Neuroprotection
Is Delta-8 THC Legal in Wyoming?
Yes. Wyoming follows the language of the Farm Bill, legalizing all hemp-derived d8 products with no more than 0.3% delta-9 THC on a dry weight basis.
You shouldn't have problems finding delta-8 THC stores in Wyoming, but if you're looking for the best deals on high-quality products, I recommend finding a reputable online store.
Here's why.
Benefits of Buying Delta-8 THC Online
Buying delta-8 THC online gives you three perks that you won't find with local retailers.
When you order from online stores, you can browse through hundreds of different products, comparing their formulas, potencies, and prices in the comfort of your home. You don't need to drive around town only to find out the local hemp stores near you offer nothing but a few uncertified vapes or tinctures.
Another advantage of buying delta-8 THC online is the better research toolset it provides. You can look into the certificates of analysis (CoAs), read the company's "About Us" section, check customer reviews, or reach out to other users on social media groups and forums like Reddit to make a well-informed decision.
Last but not least, you'll save money on online purchases. Online stores can cut out the middleman, so their baseline prices are lower than with traditional vendors; you can further save more money by joining a reward program, subscribing for regular orders, or using coupon codes.
Best Online Delta-8 THC Stores in Wyoming
If you're just dipping your foot in the delta-8 THC market, you must be aware that there's an equal number of high-quality brands and fly-by-night businesses. The market is largely unregulated, with no manufacturing, testing, and labeling standards in place.
You're swimming in a pool of chaos, with all those companies marketing themselves as "the best delta-8 THC for the money" — and with no idea where to start your ventures.
Don't worry, I've done the hard work for you. After researching over 30 popular brands, I've finally found the two leading manufacturers that offer unmatched integrity, transparency, and product quality. I've been ordering from them for the last two years and have never been disappointed.
1. Area 52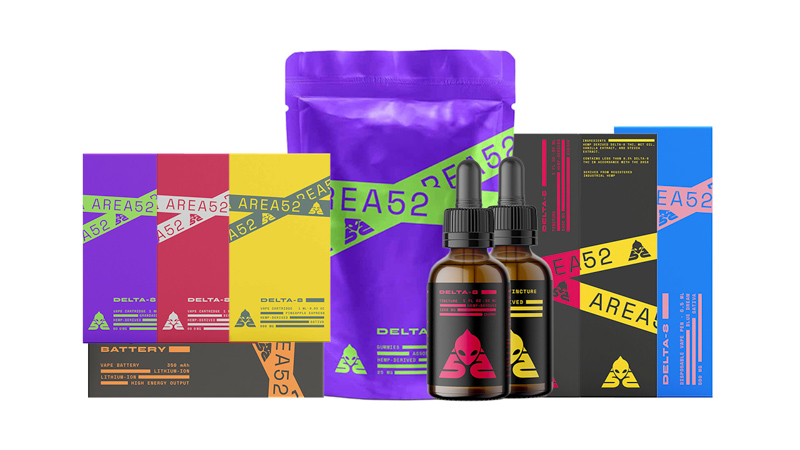 Area 52 is a Nevada brand that promises to "alienize your mind" with its products, indicating what kind of cannabinoids are its specialty. The company offers mostly delta-8 THC products from pure distillate.
You can choose between delta-8 THC tinctures, edibles, pre-rolled joints, and vape carts. These products pack 25–40 mg of delta-8 per serving and contain high levels of terpenes from various cannabis strains to cater to different preferences (indica, sativa, and hybrid).
If you want to further explore your options, Area 52 has prepared a new line of "true full-spectrum" extracts, featuring novel formats like HHC gummies and delta-8 THC honey sticks, as well as more traditional formats like energy gummies, immunity gummies, sleep gummies, and CBD oil.
2. Finest Labs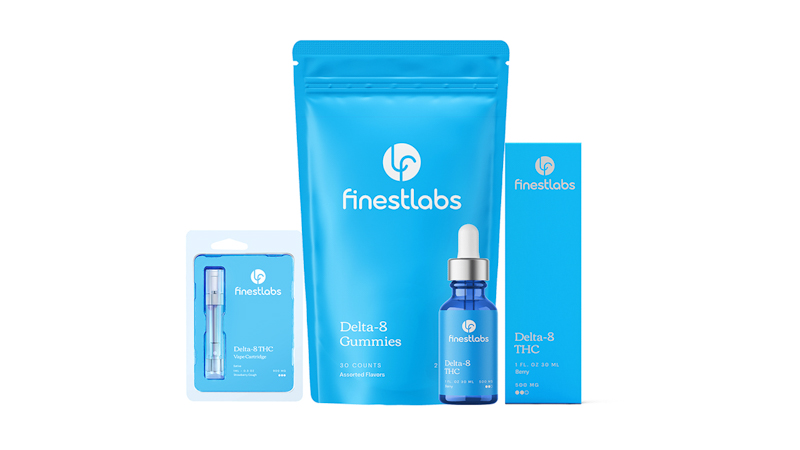 Finest Labs is a premium vendor of delta-8 THC products that are made in a state-of-the-art facility and rigorously tested for potency and purity in an ISO-certified laboratory.
This company offers a modest line-up, but the formulas are crafted with great attention to detail, especially when it comes to the ratios between delta-8, minor cannabinoids, and terpenes.
You can choose from delta-8 tinctures, gummies, and vape pens; they're pricier than the competition, but the cost is well justified by the premium quality of ingredients and top-of-the-league transparency.
Finest Labs is also one of the most respected manufacturers of terpenes, offering both single molecules and unique blends that recreate the flavor and aroma profiles of various cannabis strains.
FAQs
Who can use medical marijuana in Wyoming?
Wyoming doesn't have a medical marijuana program, so it's impossible to legally buy medical cannabis from a dispensary. Your options are restricted to low-THC/high-CBD oil from licensed producers.
Can you grow weed in Wyoming?
No. Growing any amount of marijuana is a misdemeanor punishable by 6 months in jail and a $1,000 fine.
Can you smoke marijuana in public?
No, you can't smoke marijuana in public. Doing so will lead to possession charges, and you'll be punished accordingly.
Can you travel with marijuana in Wyoming?
No. Traveling with any amount of marijuana is considered a misdemeanor, carrying the same penalties as possession.
Is buying weed online an option in Wyoming?
No. You can't buy or sell weed online in Wyoming. Possession with intent to sell is a felony that entails 10 years in prison and a $10,000 fine.
Is CBD oil from hemp legal in Wyoming?
Yes. Hemp-derived CBD oil is legal under Wyoming state law. Wyoming follows the rules laid out by the 2018 Farm Bill, which legalized hemp and its derivatives, including cannabinoids, terpenes, flavonoids, isomers, salts, and salts of isomers.
You can easily find CBD in local stores, but since the market lacks regulations regarding the potency and purity of CBD products, I recommend finding a reputable online store. Not only you'll be in a safer situation than local shoppers, but you'll also save more money on high-quality extracts.
Buying Weed in Wyoming: Bottom Line
If you want to buy weed in Wyoming, I don't have good news for you. The state has some of the most restrictive marijuana laws in the country.
Recreational users may face steep penalties for possession of even a small amount of weed for personal use. Medical marijuana patients are left with low-THC/high-CBD oil for epilepsy, which they can only source from licensed producers.
As backward as it can be, state law in Wyoming allows hemp-derived delta-8 THC products, meaning you can legally enjoy the cognitive buzz from cannabis — without buying weed.
Just make sure to carefully research your potential vendors. If you're in a rush, feel free to use my recommendations from this guide.