Best CBD Cream on Amazon: Should You Buy Hemp Cream From Them?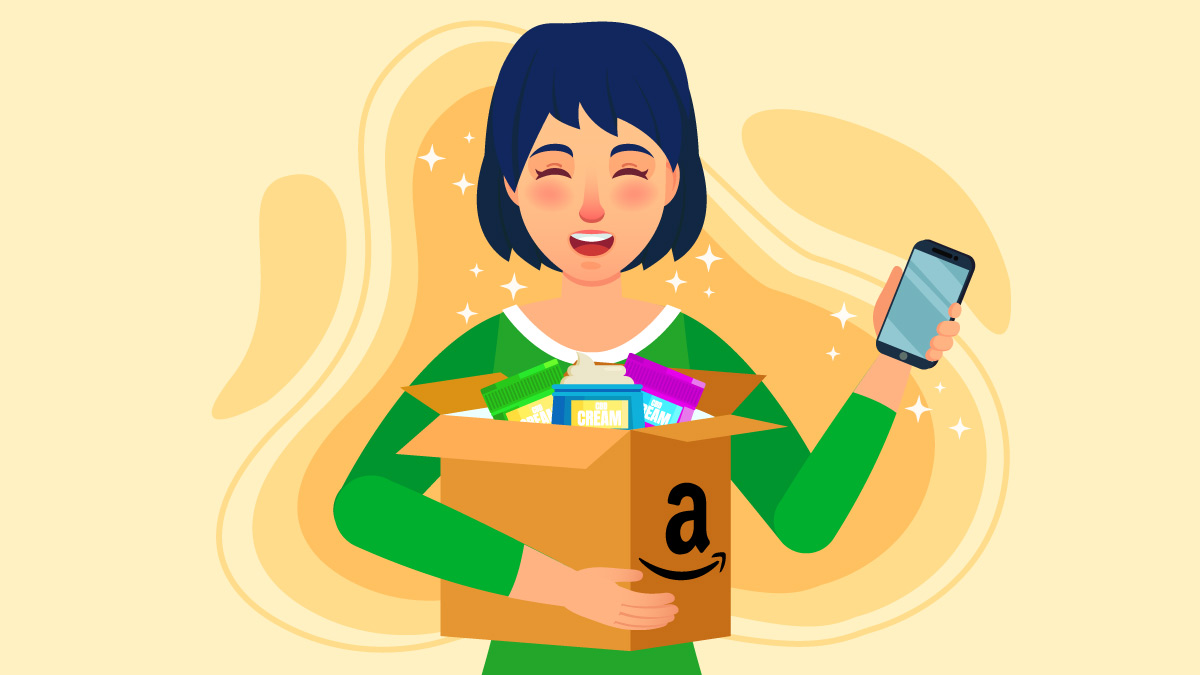 If you don't know where to look for the best CBD creams, your first guess is probably one of the retail giants like Amazon or Walmart.
But are you sure you can find real CBD products there?
Do the labels openly say "CBD?"
Buying CBD products online is anything but easy in this unregulated market, so it's no wonder people are having questions about CBD creams that are being sold there.
Or, should we say, hemp creams?
If you've already ordered some of the hemp products on Amazon, you may end up unsatisfied with your purchase.
In this article, we'll clear up the confusion around buying CBD creams on Amazon; we'll also highlight the most important quality criteria to look at when buying CBD online — and point you to the best vendors that sell organic, lab-tested topicals.
Does Amazon Sell CBD Cream?
No, Amazon doesn't sell CBD cream. What it sells is HEMP cream.
These two names are often used interchangeably, but there's a world of difference between a CBD cream and hemp cream — we'll get to that in a moment.
Let's focus on why CBD creams aren't available on Amazon's website.
Amazon has created specific vendor policies, a few of which apply to products that aren't allowed on this site.
For instance, the company's Gambling & Lottery policy says that, although the sale of "non-functional slot machines created solely for display as toys' are allowed, real coin-operated slot machines aren't welcome on Amazon's website.
CBD products are treated similarly. You can buy hemp-derived supplements, but only if they come from hemp seeds, not flowers. That's because hemp seeds don't contain any CBD, which is regulated by the company's "Drug & drug paraphernalia" section. As the website says, "listing products containing cannabidiol (CBD) are prohibited."
Amazon continues to explain that products with full-spectrum hemp oil or any CBD products categorized by LegitScript as "CBD-rich" are off-limits as well.
Considering the way Amazon treats CBD products, why are there so many results popping up when you search for "CBD cream" there?
Continue reading to find out.
Proof that Amazon Doesn't Sell CBD Cream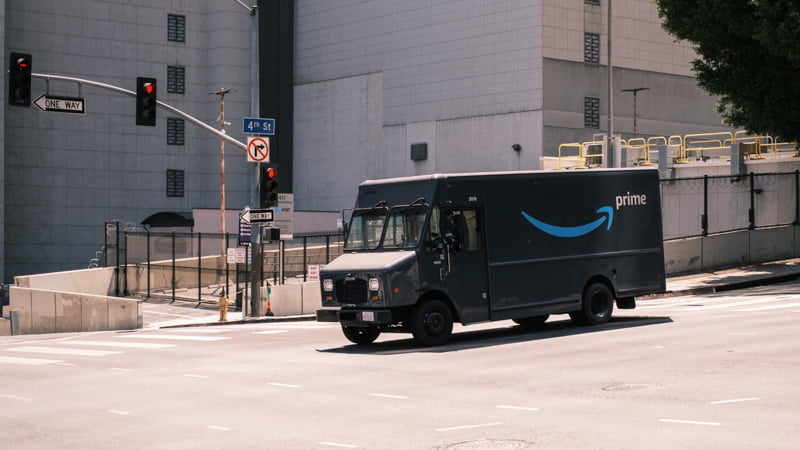 Any product sold on Amazon as "hemp cream" contains 0% CBD. Instead, these creams are infused with hemp seed oil. The seeds of the plant are full of beneficial nutrients, such as essential omega fatty acids, protein, fiber, vitamins, and trace minerals; they're even considered superfoods. However, they don't contain any CBD. This cannabinoid, as well as other active ingredients, are found in mature hemp flowers.
So, while hemp creams offered by Amazon can also be beneficial for your skin due to their anti-inflammatory and antioxidant properties, you won't be able to reap the benefits associated with CBD.
Here's how to tell that Amazon doesn't sell CBD cream.
Labels Don't Say "CBD"
If you take a closer look, you'll see that these "CBD creams" don't have "CBD" written anywhere on the label. Labels usually say things like "1000 mg," but they don't specify the compound to which this figure refers.
A jar of CBD cream stating "1000 mg" actually contains 2000 mg of hemp oil, not CBD.
This can be pretty confusing, especially among new consumers when they go to Amazon searching for the best CBD cream out there and there are a lot of products that contain everything but CBD.
And yet, they're labeled as hemp creams.
Once again, keep in mind that CBD creams should explicitly state "CBD" or at least "full-spectrum hemp extract."
There's No CBD In the Ingredients
Since the CBD market is unregulated by the FDA, companies selling CBD creams can be very liberal about the things they put on the labels. However, what they cannot do is cheat about the ingredients in the INCI section.
If you suspect that your CBD cream is actually a "hemp cream," just turn the jar around and look at the list of ingredients. If there is no "CBD," "cannabidiol," "phytocannabinoid-rich oil," or "full-spectrum hemp extract," you're looking at a cream that contains hemp seed oil.
These Hemp Creams Come With Ridiculously High Milligram Amounts
Another indicator that you're not dealing with real CBD cream is the number of milligrams on the jar.
Products that only give the appearance of CBD-infused creams have ridiculously high amounts of CBD listed on the bottles. Some hemp creams sold on amazon claim to contain 40,000 mg of hemp extract.
Considering the time, effort, and money that goes into making high-quality CBD extracts, such concentrated products would be out of reach for the vast majority of consumers.
So, do these companies sell super-potent CBD cream for a bargain price?
Not really.
The product is referring to the total amount of hemp oil. Yes, these milligrams point to the sum of fatty acids, vitamins, minerals, and other compounds found in hemp oil. Still, you won't find CBD in such products. The maximum potency possible to the container size listed for CBD topicals is 2,5000 mg of CBD.
If you want to make sure you're getting the right CBD cream, always examine the label — no matter if you're trying to find it on Amazon or you're buying directly from the producer. Do your homework and look for terms like "CBD" and "full spectrum."
Will Amazon Ever Sell CBD Cream?
As legalization continues to gain acceptance among Americans, CBD products are widely appreciated by consumers and researchers. Once the federal government removes cannabis from the list of controlled substances, Amazon may allow the sale of CBD creams and other supplements infused with cannabidiol.
The Food and Drug Administration (FDA) has recently announced that it's going to investigate the efficacy and safety of hemp-derived CBD supplements. The above factors can cause a major shift in attitudes toward CBD, especially when it comes to retail giants like Amazon or Walmart.
Where to Shop for CBD Cream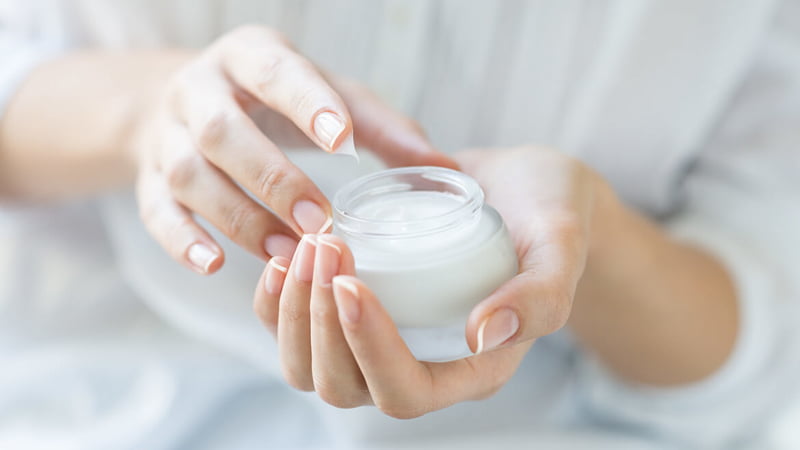 Even though you won't find legitimate CBD creams on Amazon due to its current policies, you can still look for high-quality CBD products online. Your best chance of finding premium CBD creams at a reasonable price is to order directly from a reputable manufacturer.
Shopping for CBD cream online comes with many perks. For example, online stores offer better prices than local retailers because they can cut out the middleman. With no operational costs involved, customers can take advantage of lower prices, discounts, gift cards, coupon codes, and reward programs to save money on high-quality topicals.
Another benefit of buying CBD cream online is the wealth of choice. When you shop for CBD on the web, you can browse through hundreds of brands and products in the comfort of your home — being a significant time-saver.
Last but not least, online stores are usually established by experts who are knowledgeable about hemp, botanical extractions, and laboratory testing.
Speaking of which, the section below covers the list of things that can make or break your experience with CBD cream.
How to Find the Best CBD Cream Online
Now that you know that Amazon doesn't sell CBD cream, let's focus on some useful tips for finding high-quality CBD topicals online.
Check the Hemp Source
Hemp plants are dynamic bioaccumulators. As complicated as it reads, this simply means that hemp absorbs everything from the environment it grows in. If the soil is clean and rich in nutrients, so will the mature hemp flowers. On the other hand, plants grown in contaminated soil and with pesticides or other synthetic growth boosters will also be contaminated with these toxins. The best CBD creams are made from organic, US-grown hemp; that's because American farmers are subject to very strict quality standards established by the United States Department of Agriculture (USDA).
Look Into Lab Reports
Always make sure that your CBD cream has been tested by a third-party laboratory. A lab is considered third-party if it has no affiliation with the manufacturer. These facilities check for the presence of CBD in the tested sample; they also analyze the entire phytochemical profile and look for common contaminants, such as the aforementioned heavy metals and pesticides. A product that has passed third-party testing receives a certificate of analysis (COA) which the company should publish on its website or, at least, send to customers on request.
Read Customer Feedback
Customer feedback is an important factor because it tells you a lot about the company's services and attitude toward customers. CBD companies must now use verified third-party review systems if they want to have a review section on their websites, so you can forget those hundreds of fake user reviews written over a joint. If a company has a lot of positive reviews on independent websites, they are more trustworthy than a brand with plenty of negative reviews — or no online presence whatsoever.
Look for CBD on the Label
If you want to find the best CBD cream for your needs, start by reading the label. If it doesn't say "CBD," then it's probably another hemp cream similar to the ones sold on Amazon.
Pay Attention to the Product's Potency
The number of milligrams is a telltale sign if a company is honest with you. Whenever you see some ridiculous numbers like 30,000 mg of CBD, it's a red flag.
Best CBD Cream: Top 3 Vendors for 2023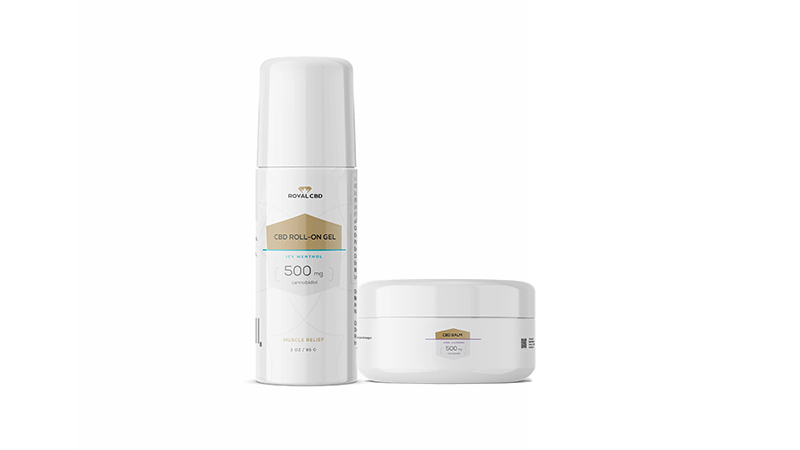 Get 15% off all Royal CBD products.  Use code "CFAH" at checkout.
Royal CBD has been in the business for over 3 years, growing to an impressive size from a small craft company established by a group of friends and cannabis aficionados. This premium brand has two types of CBD topicals in its collection: CBD calming cream and CBD roll-on freeze gel.
The roll-on gel is a good option for travelers and athletes who want to relieve muscle soreness and improve regeneration. On top of 350 mg of broad-spectrum CBD, the formula contains menthol, which leaves a nice cooling sensation and provides analgesic effects.
The calming cream is stronger than the gel, with 500 mg of CBD per jar. It has a nice texture, which is a bit grainy, but that's good because it means that the product is handmade. It also absorbs relatively quickly and provides long-lasting relief from physical discomforts, such as tension, swelling, and burning.
Pros:
Organic, US-grown hemp
Broad-spectrum CBD
Up to 500 mg of total CBD
Vegan
Easily absorbs into the skin
Third-party tested for quality and safety
Cons:
Only one strength is available for each format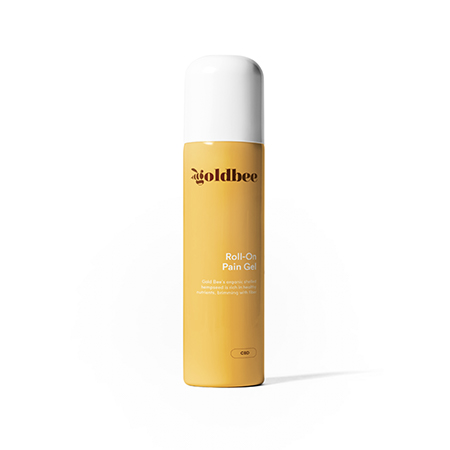 Gold Bee is a Nevada-based company that has made a loud rebranding from a superfoods producer to a full-blown CBD brand. Before enrolling in CBD extracts, the guys at Gold Bee had been making organic raw honey and coconut oil — both of which are present in their current line of products. For example, the company extracts MCT oil from coconut and sweetens its line of oils with honey.
In recent months, Gold Bee added two types of CBD topicals to its product line-up: a warming salve and a cooling gel. Both products are very potent, carrying 2000 mg of broad-spectrum CBD. This means that the formula includes other cannabinoids and terpenes, but without any traces of THC. The salve is hands down the best CBD cream for people who need a strong dose of cannabidiol with each application.
Pros:
All-organic formula
Broad-spectrum CBD
Very potent: 2000 mg of CBD
Available in a warming and cooling version
Great for people who need high doses of CBD
Lab-tested for potency and purity
Cons: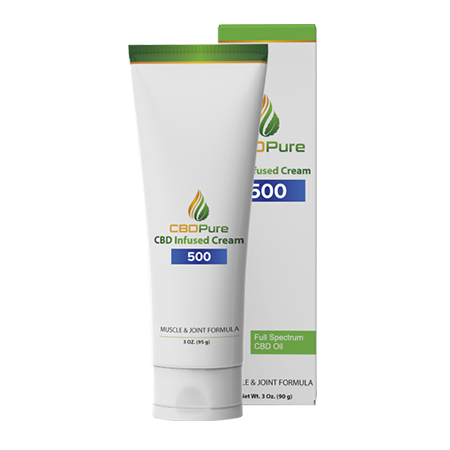 CBDPure is one of the pioneer companies in the CBD space. However, unlike many veterans, this brand likes to keep things simple from the beginning. You won't find a broad range of CBD products there; CBDPure offers only three CBD formats: oil, capsules, and cream.
The CBDPure Muscle & Joint formula contains 500 mg of full-spectrum CBD enriched with menthol and white willow bark for increased efficacy. The product is easy to apply and has a non-greasy texture.
All products sold by CBDPure are backed by a 90-day money-back guarantee.
Pros:
Organic hemp from Colorado
Full-spectrum CBD
500 mg of CBD per tube
Non-greasy formula
Cons:
Doesn't smell as good as Royal CBD and Gold Bee creams
Only one strength is available
Conclusion: The Best CBD Creams Are Sold Online — But Amazon Doesn't Stock Them
If searching for CBD cream on Amazon makes you lift your eyebrows in suspicion, know one thing — your gut isn't lying to you.
Amazon doesn't sell CBD oil.
Period.
At one point, the company won't have any other choice but to accept CBD products as part of their offer — but we guess we'll have to wait for federal legalization to see such movements from a conglomerate of this size.
For now, the best way to find high-quality CBD cream is to look for a reputable online store. Not only is it easier to research your potential vendors, but you can also take advantage of lower prices and plenty of ways to save money on your favorite formulas.
We hope that this article has helped you wrap your head around the issue of CBD creams on Amazon. By following the steps in our mini-guide, you'll be able to make a well-informed decision and choose the right product for your needs.
For a quick recommendation, we suggest going with Royal CBD or Gold Bee, especially if you're looking for organic ingredients and well-designed formulas.
Related: Does Amazon Sell CBD Gummies?