Best CBD Roll-Ons & Gel for Pain Relief (2023 Review)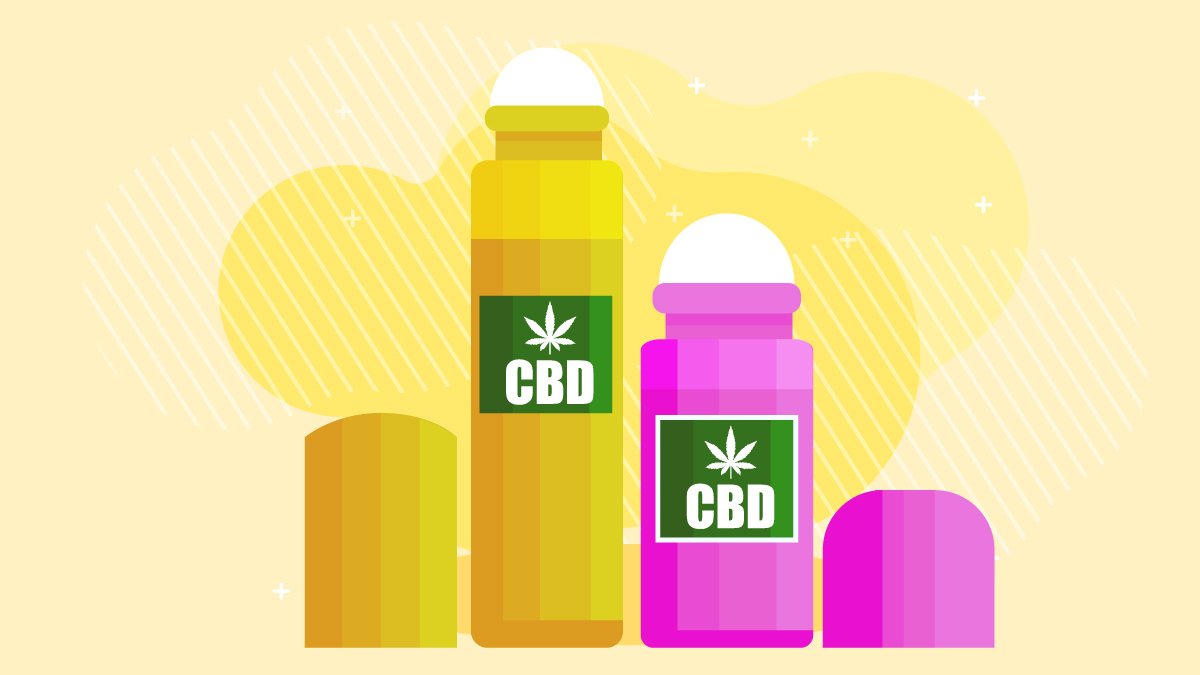 Looking for the best CBD roll-on with a well-thought-out formula? You've come to the right place. This article provides an all-around guide for first-time buyers, highlighting the best products on the market.
CBD, the non-intoxicating compound in Cannabis sativa, has been praised for its therapeutic properties, especially when applying a topical cream to ease pain and other types of aches.
Some sportspeople consider CBD oils and topicals part of their daily health routine for improving performance, focus, and regeneration.
While we still need more research to catch up with all the health benefits of CBD, it seems to offer promising results when it comes to relieving inflammation and soreness.
However, not all CBD roll-on sticks are made equal. To help you make an educated decision, I've prepared a buyer's guide for beginners and my list of the best CBD roll-on sticks on the market.
What Exactly Is a CBD Roll-on Stick?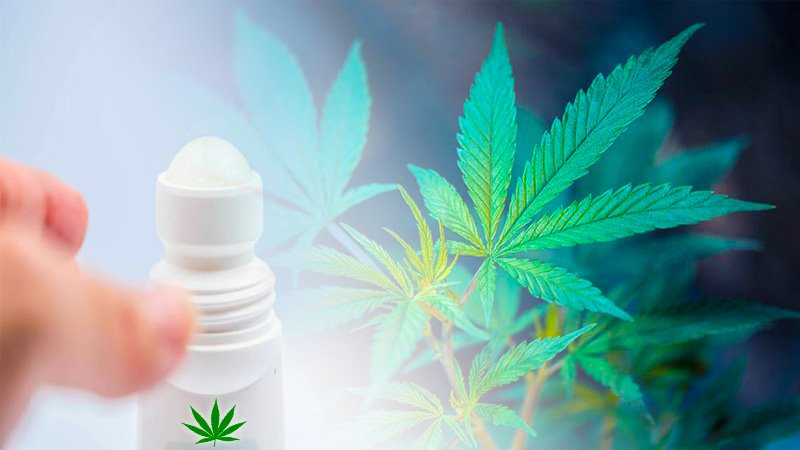 A CBD roll-on stick is a type of CBD topical that uses a convenient gel form to distribute CBD over the affected area.
CBD roll-on sticks are easy to use, convenient, and easily pocketable, so you can use them independently of your situation — whether you're in the office, at the gym, or riding a bike.
Most CBD roll-on sticks are relatively potent, containing between 1000 mg and 3000 mg of CBD per stick; they're usually infused with other pain-relieving ingredients, with menthol being the most common pick due to its analgesic and cooling properties.
A significant advantage of a CBD roll-on stick over other topical products is its texture. Many topicals have either a grainy texture or greasy feel when you apply them to the skin. Roll-ons are relatively hassle-free; all you need to do is place it on the affected area and push the stick's head, spreading the CBD over your trouble spot.
What Are the Benefits of CBD Roll-On for Athletes
In a 2020 review of the benefits of CBD for athletes, the authors concluded that CBD may help reduce inflammation and pain, a much-desired effect for those looking for post-workout relief.
The review highlighted CBD's ability to:
Protect against gastrointestinal damage caused by inflammation
Speed up regeneration after skeletal injuries
Help ease stress and anxiety, which can enhance focus and boost athletic performance.
However, the research team says more research is needed until we can come to definitive conclusions.
Studies on animal models support CBD's anti-inflammatory and analgesic qualities, while others also claim that CBD may offer significant help for people with chronic, non-cancer-related pain.
The National Library of Medicine currently lists over 50 clinical trials testing CBD for different types of pain.
General Benefits of Topical Forms of CBD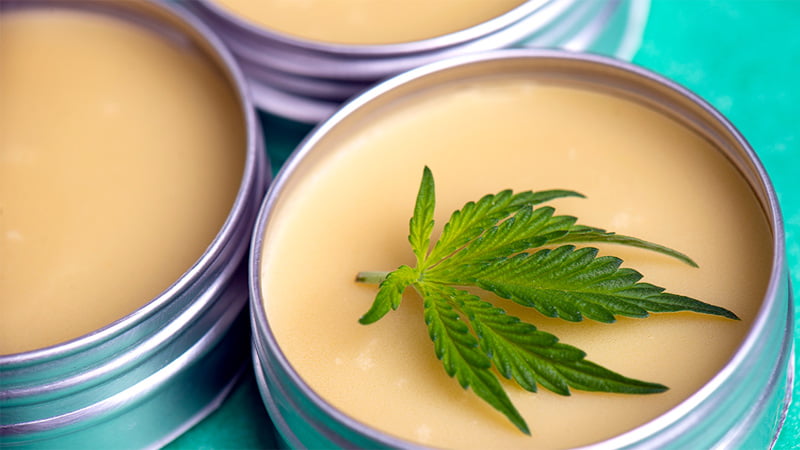 The therapeutic effects of CBD reach far beyond regular pains and aches.
For example, at the American Academy of Dermatology's 2018 annual meeting, the members suggested the use of topical CBD for eczema, psoriasis, and other topical conditions such as acne.
A 2020 research paper points to CBD cream as a possible source of relief from neuropathy, which is a type of pain caused by nerve damage. The authors attributed these effects to CBD's neuroprotective and anti-inflammatory benefits.
Can You Fail a Drug Test while Using CBD Roll-On?
CBD alone shouldn't show up on a drug test. That's because drug tests aren't looking for CBD. Instead, they're focused on the metabolite of THC (THC-COOH).
There's a theoretical risk that you'll have a false-positive result for THC if you take extremely high daily doses of full-spectrum CBD oil. However, the estimated dose is close to 2,000 mg, and most people don't exceed 50 mg of CBD daily in their supplementation.
With topicals like CBD roll-on sticks, it's yet another story. The CBD from topicals doesn't pass into the bloodstream. Instead, it interacts with CB2 receptors and TRPV1 receptors in the skin's deeper layers. The only exception is transdermal products, but CBD roll-on sticks aren't one of them.
For complete peace of mind, you can choose a broad-spectrum or isolate-based product; none of them contain any THC.
How I Chose the Best CBD Roll-On Sticks
I always use strict criteria when choosing the best CBD products for my rankings. They're based on quality, transparency, and safety. Both products — the Royal CBD Freeze Roll-on and High-strength Gold Bee Roll-on Stick — have been tested for the following:
Third-party lab reports from a content analysis performed by an ISO 17025-compliant lab.
The source of hemp (U.S.-grown)
THC content (no more than 0.3%, according to the 2018 Farm Bill)
Purity (no pesticides, heavy metals, molds, and solvents)
When I was scraping up my material for this guide, I also considered:
The company's manufacturing techniques and certifications
The potency of CBD
Overall formula and whether the product contains additional supportive ingredients for pain relief.
Finally, I took into account:
Customer reviews
Whether the company has ever received a warning letter from the Food and Drugs Administration (FDA)
Whether the company is facing any lawsuits for selling mislabeled products or making unsupported health claims.
Now to my favorite picks.
Best CBD Roll-On Sticks: Top Brands for 2023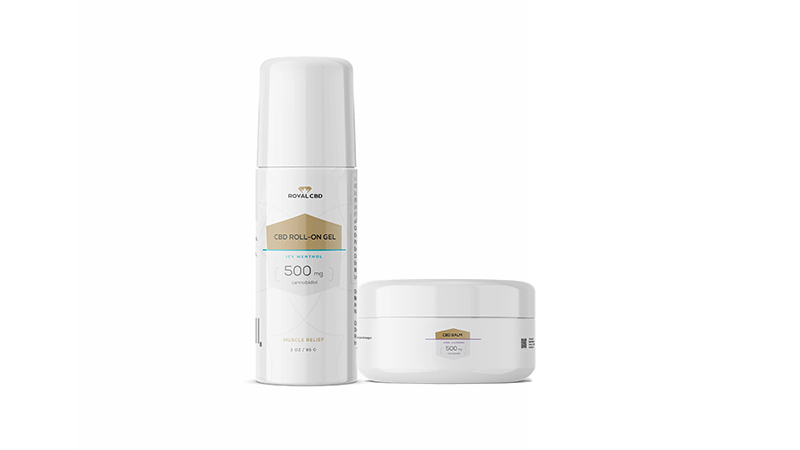 | | |
| --- | --- |
| Type of CBD | Broad Spectrum |
| CBD Potency | 500 mg |
| Additional Ingredients | Green Tea, Aloe Vera, Arnica, Menthol, Budrock |
| Size | 3 oz. (120 mL) |
Royal CBD has been on the market since 2018, offering premium-quality CBD products from organic hemp. The brand stocks a collection of traditional formats, such as CBD oils, capsules, gummies, and topicals, including its broad-spectrum CBD roll-on stick for pain relief.
The formula is similar to the one offered by Gold Bee, including green tea, aloe vera, menthol, burdock, and arnica. However, this product is 4 times less potent than its counterpart (500 mg CBD), so it's better suited for milder discomfort and everyday aches rather than for serious pain or flare-ups.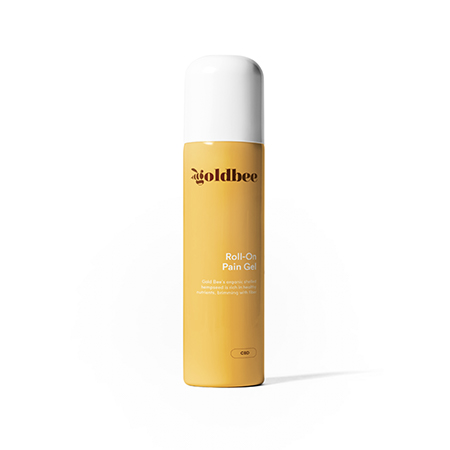 | | |
| --- | --- |
| Type of CBD | Broad Spectrum |
| CBD Potency | 2000 mg |
| Additional Ingredients | Menthol, Arnica, Boswellia, Aloe Vera |
| Size  | 3 oz. (120 mL) |
Gold Bee is a holistic health company focused on providing therapeutic plant-based extracts to health-conscious consumers. Started as a small CBD brand, this manufacturer has become one of the most prominent names on the market; today, Gold Bee offers a broad range of cannabinoid-infused extracts as well as Kava Kava products. Every product from Gold Bee is also enriched with superfoods, such as organic honey and coconut oil.
The Gold Bee CBD Pain Freeze Gel is an exceptionally potent product, with 2000 mg of CBD in a 3-oz. (120 ml) bottle. The formula also includes other analgesic ingredients such as menthol and aloe vera, as well as herbs that support regeneration, including Arnica and Boswellia.
This is a broad-spectrum extract, so you don't need to worry about the THC content. On top of that, this gel uses a mess-free applicator that evenly spreads the gel over the affected area — providing fast relief from different kinds of physical discomfort.
How to Shop for CBD Roll-On Stick
There's a lot that goes into picking out the right CBD roll-on stick for your needs. If you're eager to do your research besides using my recommendations, here are some key points to think about:
Hemp Source
This factor is paramount because hemp is the sourcing material for all CBD products. As dynamic bio accumulators, hemp plants absorb everything from their environment, including the good and the bad substances.
If you're looking for the best CBD roll-on stick, make sure it's made from organic hemp that comes from US farms. Such plants are cultivated in clean soil and without pesticides and herbicides, yielding healthy, CBD-rich flowers.
Steer clear from hemp imported from overseas, especially from China. These plants are often mass-produced to maximize the yields at the cost of purity, so they're often contaminated with the aforementioned toxins.
Method of Extraction
There are several ways to extract CBD from hemp, including CO2, ethanol, cooking oils, and hydrocarbon solvents.
CO2 is considered the gold standard because it can maximize potency and preserve purity without using high temperatures or dangerous solvents that could be left at the bottom of your extract.
Ethanol is okay but it's not the most efficient extraction method for broad-scale manufacturers. If you want to make a batch of CBD oil at home, alcohol should suffice, but not if you're looking for a professional product.
Beware of hydrocarbons; these are relatively inexpensive but highly flammable and difficult to purge from the final product.
Which Type of CBD
There are three types of CBD:
Full-spectrum: also known as whole-plant CBD, this type of extract contains CBD, minor cannabinoids, terpenes, flavonoids, and trace amounts of THC. It's the most popular type of CBD because it evokes the entourage effect; a set of synergistic reactions between all hemp compounds that allow your body to process CBD more efficiently.
Broad-spectrum: this one is very similar to full-spectrum CBD, except for the lack of THC. Manufacturers remove the psychoactive compound using fractional distillation during later stages of extraction.
Isolate: CBD isolate doesn't contain any other compounds apart from CBD. They provide the highest concentration of CBD per serving but lack the entourage effect, which is why people are mostly turning to full-spectrum or broad-spectrum extracts.
With CBD topicals like roll-on sticks, the THC content shouldn't bother you because the ingredients from your product don't pass through the bloodstream.
That's why I recommend using a broad-spectrum or full-spectrum roll-on stick instead of isolates.
Additional Ingredients
When shopping for the best CBD roll-on stick for pain, you'll want to check what other ingredients have been added to the formula. Look for products infused with organic ingredients; this way, you can maximize the health benefits without using any harsh chemicals on your skin.
Common supportive ingredients in CBD roll-on sticks are:
Menthol: Menthol is a refreshing terpene that may provide an additional layer of pain relief to CBD's therapeutic effects due to its cooling touch.
Cayenne Pepper Extract: cayenne peppers are a rich source of capsaicin. It produces a warming sensation that can help relieve soreness and reduce pain.
Arnica: this herb is another well-known pain reliever; it can also speed up the healing of wounds.
Aloe vera: this ancient plant has been used for centuries due to its anti-inflammatory, antibacterial, and regenerative properties.
Plant and essential oils: many oils, such as coconut oil, eucalyptus, and lavender, can enhance the anti-inflammatory, analgesic, and moisturizing properties of CBD; not to mention that they also smell nice.
Third-party Testing
Quality control is paramount for the market of health supplements, especially when it comes to CBD products. Knowing how hemp was grown and how much CBD and other ingredients are in your roll-on stick will help you figure out whether you're dealing with a legitimate product or a scam.
The best and easiest way to check if your vendor is trustworthy is to look for up-to-date certificates of analysis (COA). This is a form of a lab report that contains the results for the product's potency and purity, including the analysis of pesticides, herbicides, heavy metals, solvents, and other toxins.
If a company doesn't provide batch-specific COAs on its website, ask if it can send them to you via email or whether it attaches these documents as QR codes on the product label.
Reputation
Much as I like to explore the CBD space in search of the best shooting stars, I like to rely on companies that have already coined a decent reputation. Reputable manufacturers usually have a lot of positive reviews on third-party websites, such as Trustpilot and Better Business Bureau. They're also present in the industry press and often mentioned on cannabis blogs for the quality of their products.
If your vendor has little to no online presence, there might be something wrong with them. Don't get me wrong, you can give them a try, but it's sort of Russian roulette — especially when you skip the research part.
How to Use CBD Roll-On Sticks
As with any topical formulation, it's best to try a small amount of a CBD roll-on stick in the affected area before using it broadly on your body. That's because testing out a small dose will help you ensure that your body doesn't respond negatively to any of its ingredients.
Most products have dosage instructions listed on their labels. CBD brands also provide recommended servings and dosage guidelines on their website, so if you're not sure how to use your roll-on stick, check these two places first.
There aren't many evidence-based dosing recommendations for using CBD to tackle specific health problems, but you can look up the studies that have examined the effects of CBD topicals in animals and humans — and use it as a point of reference.
Other Ways to Take CBD

CBD is available in several different forms other than topicals, including:
CBD oils: liquid extracts that you take under the tongue and hold for about 60 seconds to maximize absorption through capillary glands in the mouth.
CBD capsules: a standard form of health supplements, these capsules usually come in a convenient softgel form.
CBD edibles: products such as gummies, honey sticks, cookies, protein bars, and chocolate. They are absorbed slower than your body, delaying the onset of CBD's effects by up to 2 hours.
CBD vapes: vaporization is the fastest and most effective way to deliver CBD to your system. They are available as vape pens (distillate) or vape juice that you can load into tanks.
However, CBD topicals, such as roll-on sticks are the best for addressing localized discomfort, such as inflammation, bruises, swelling, and itching.
Is CBD Safe to Use?
According to a 2017 analysis of CBD's safety profile, the cannabinoid is generally safe and has few side effects. Even doses as large as 1,500 mg of CBD administered daily for several weeks are well-tolerated without dangerous adverse reactions.
But, some people might experience issues like fatigue, changes of appetite, and dry mouth — if they use oral, sublingual, or inhaled forms.
With topicals, the incidence of these side effects is nearly nonexistent.
That said, you shouldn't put topical products on broken skin because other ingredients may deteriorate the problem. Pay attention to additional ingredients in the formula because it may contain allergens or irritants.
As soon as you notice any alarming signs on your skin, such as burning or itching, discontinue your treatment and talk to your doctor.
Speaking of which, CBD also interacts with a lot of pharmaceutical medications, so a consultation with a doctor will help you avoid negative interactions and so-called second-hand side effects.
Frequently Asked Questions About CBD Roll-On Stick
How does CBD Roll-On Work?
Your body has an endocannabinoid system (ECS) that's made of receptors, endocannabinoids, and enzymes. They're found all over your body, controlling the majority of essential processes.
CBD is a cannabinoid similar to naturally-produced endocannabinoids; therefore, it can produce similar physiological and psychological effects.
Your skin also contains cannabinoid receptors, so when you apply a CBD roll-on stick to a trouble spot, it starts to interact with the cutaneous endocannabinoid system.
Research suggests that CBD may be useful in the treatment of conditions such as psoriasis, eczema, atopic dermatitis, seborrheic dermatitis, arthritis, neuropathy, and other types of discomfort.
Can CBD Roll-On Help with Pain?
Yes, studies show that CBD may help lower pain transmission to the brain and address its root cause, which is inflammation.
However, CBD topicals like roll-on sticks work better for localized problems. In other words, if you want to target inflammation from within, you should try out forms like CBD oils, vapes, or edibles. But, if a particular area of your body requires attention due to pain, a topical should provide better results.
Can I Use CBD Roll-On for Arthritis?
Some studies point to CBD cream and other products as a potentially effective treatment for arthritis, especially when applied topically. A 2016 study found that a topical CBD formulation reduced pain markers in rats with arthritis; there are also plenty of anecdotal reports from athletes and regular users who take CBD for joint pain.
Can I Use CBD Roll-On for Neuropathy?
Cannabis as a whole holds great promise for treating neuropathy. However, it's not clear if CBD alone can provide the same relief from this condition. One small study suggests that topical CBD may help, but it's too early to draw further-reaching conclusions.
Key Takeaways: Choosing the Best CBD Roll-On Stick
CBD roll-on sticks are a hot topic these days and for a good reason. They offer relief from pain and inflammation, and unlike CBD creams or salves, their texture and application are more user-friendly.
CBD is such a versatile compound because it modulates arguably the most important regulatory network within your body — the endocannabinoid system (ECS).
However, keep in mind that no two CBD roll-on sticks are made the same. If you're looking for the best product to address physical discomfort, make sure to scan your potential vendor using the quality criteria outlined in this guide. And if you're in a rush, feel free to use my recommendations about Gold Bee and Royal CBD; both companies provide high-quality extracts that carry a considerable amount of CBD and a range of other ingredients supporting its anti-inflammatory and analgesic properties.
Sources:
McCartney, D., Benson, M. J., Desbrow, B., Irwin, C., Suraev, A., & McGregor, I. S. (2020). Cannabidiol and Sports Performance: a Narrative Review of Relevant Evidence and Recommendations for Future Research. Sports medicine – open, 6(1), 27. https://doi.org/10.1186/s40798-020-00251-0 [1]
Hammell, D. C., Zhang, L. P., Ma, F., Abshire, S. M., McIlwrath, S. L., Stinchcomb, A. L., & Westlund, K. N. (2016). Transdermal cannabidiol reduces inflammation and pain-related behaviors in a rat model of arthritis. European journal of pain (London, England), 20(6), 936–948. https://doi.org/10.1002/ejp.818 [2]
Argueta, D. A., Ventura, C. M., Kiven, S., Sagi, V., & Gupta, K. (2020). A Balanced Approach for Cannabidiol Use in Chronic Pain. Frontiers in pharmacology, 11, 561. https://doi.org/10.3389/fphar.2020.00561
Practice Update. (2018). Topical Cannabidiol Recommended as Adjunct Treatment for Acne, Eczema, and Psoriasis. Dermatology. Retrieved from: https://www.practiceupdate.com/content/aad-2018-topical-cannabidiol-recommended-as-adjunct-treatment-for-acne-eczema-and-psoriasis/64728
Xu DH, Cullen BD, Tang M, Fang Y. The Effectiveness of Topical Cannabidiol Oil in Symptomatic Relief of Peripheral Neuropathy of the Lower Extremities. Curr Pharm Biotechnol. 2020;21(5):390-402. DOI: 10.2174/1389201020666191202111534. PMID: 31793418. [5]
Tóth, K. F., Ádám, D., Bíró, T., & Oláh, A. (2019). Cannabinoid Signaling in the Skin: Therapeutic Potential of the "C(ut)annabinoid" System. Molecules (Basel, Switzerland), 24(5), 918. https://doi.org/10.3390/molecules24050918 [6]
Sundstrup, E., Jakobsen, M. D., Brandt, M., Jay, K., Colado, J. C., Wang, Y., & Andersen, L. L. (2014). Acute effect of topical menthol on chronic pain in slaughterhouse workers with carpal tunnel syndrome: a triple-blind, randomized placebo-controlled trial. Rehabilitation research and practice, 2014, 310913. https://doi.org/10.1155/2014/310913
Basith, S., Cui, M., Hong, S., & Choi, S. (2016). Harnessing the Therapeutic Potential of Capsaicin and Its Analogues in Pain and Other Diseases. Molecules (Basel, Switzerland), 21(8), 966. https://doi.org/10.3390/molecules21080966 [8]
Stevinson, C., Devaraj, V. S., Fountain-Barber, A., Hawkins, S., & Ernst, E. (2003). Homeopathic arnica for prevention of pain and bruising: randomized placebo-controlled trial in hand surgery. Journal of the Royal Society of Medicine, 96(2), 60–65. https://doi.org/10.1258/jrsm.96.2.60
Hajhashemi, V., Ghannadi, A., & Heidari, A. H. (2012). Anti-inflammatory and wound healing activities of Aloe littoralis in rats. Research in pharmaceutical sciences, 7(2), 73–78.