CBD Age Limit Requirements: How Old Do You Have to Be To Buy CBD?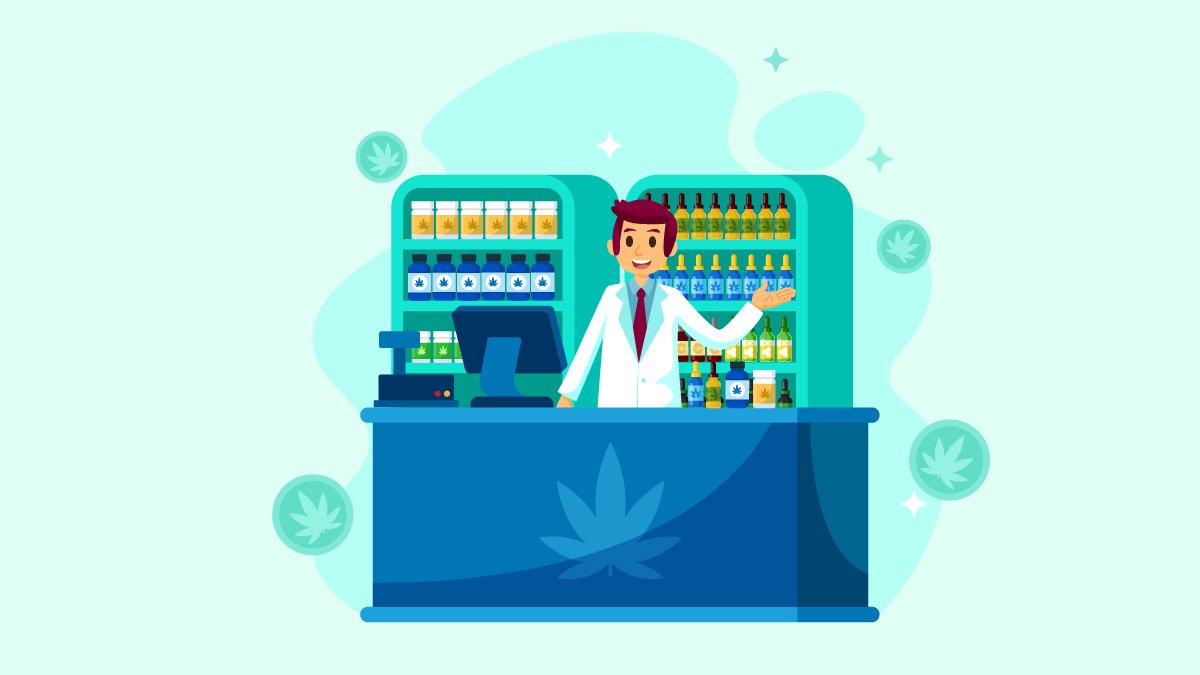 CBD has become a widely popular addition to our daily health regimen. It's a safe, non-toxic, and non-psychoactive cannabinoid that offers many benefits.
You see CBD products in many health stores, and you can even order these products online.
The question is — how old do you have to be to buy CBD, especially since it's extracted from cannabis plants?
The answer to this question is a bit tricky.
You need to consider the legality of its source. Is it from hemp or marijuana? More importantly, what do your local laws say about CBD?
Let's break down the legal status of CBD.
Is CBD Legal?
The year 2018 saw the legalization of industrial hemp, with the 2018 Farm Bill legalizing all plant parts. Not only does this include the flowers, leaves, and stalks of the plant, but also all its cannabinoids, extracts, and derivatives, as well as salts, acids, and isomers, etc.
However, industrial hemp is only federally legal if its THC level doesn't exceed 0.3% on a dry-weight basis.
Industrial hemp with more than this legal THC limit is already considered marijuana, which, under federal laws, remains illegal.
In short, CBD derived from industrial hemp is legal in all states, while CBD derived from marijuana isn't federally legal.
If you live in a state with legalized marijuana for adult use, using marijuana-derived CBD should be okay.
So, exercise due diligence and check your local legislation before buying marijuana-derived CBD online.
Do You Have to Be of Legal Age to Buy CBD?
No, you don't have to be of legal age to buy CBD.
The 2018 Farm Bill technically allows people of all ages (even minors) to access the different forms of hemp-derived CBD. This means anybody can buy and use hemp-derived CBD products, as long as they contain no more than 0.3% THC.
There's also no limit to the amount of hemp-derived CBD products you can buy.
However, federal laws do prohibit minors from buying and using inhalable or smokable CBD products.
Most dispensaries also don't sell hemp-derived CBD products to minors, so it would be unlikely for them to buy CBD independently. Reputable online vendors also do age checks as required by law.
As for marijuana-derived CBD, legal states require you to be at least 21 years of age or older to buy it. 
For a minor requiring marijuana-derived CBD with higher THC content, their legal guardian must enroll them into their state's medical marijuana program. The minor must also be seen by a certified healthcare professional and diagnosed with one of their state's qualifying medical conditions.
A medical marijuana card will be issued to the minor's legal guardian, allowing them to buy marijuana-derived CBD products for their ward.
What are the Common Forms of CBD Products?
CBD products come in many forms.
Sublingual CBD such as oils and tinctures is placed under the tongue for about one minute before swallowing. This method produces a fast onset of effects since the cells immediately absorb CBD.
Ingestible CBD includes edibles (gummies, brownies, candies, etc.) as well as capsules or pills. CBD oils and tinctures may also be included here if added to meals or drinks. This method has a slower onset of effects since CBD passes through several organs first before entering the bloodstream.
Topical CBD is a category reserved for creams, balms, salves, gels, ointments, lotions, and any CBD product applied to the skin. Topicals work best for localized discomfort such as normal muscle aches after exercising or inflammation flare-ups.
Inhalable forms involve smoking CBD-rich flowers or vaping CBD vape oil or concentrates. The effects are pretty fast since CBD is immediately absorbed in the mouth and the lungs — going directly into the bloodstream.
There's no age restriction in buying any of these CBD forms, except for inhalable CBD products, which are only available to adults 21 years of age and older.
What's the Age Requirement for Buying CBD Vape and Cigarettes?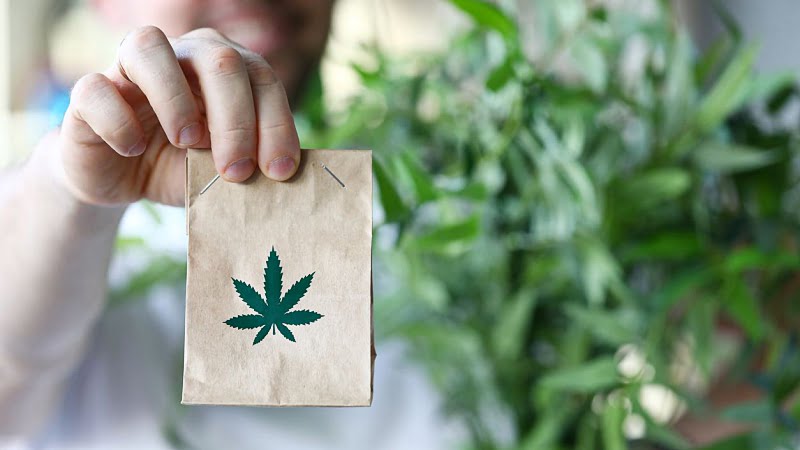 On December 20, 2019, the minimum age for buying vape and tobacco products was raised to 21 from 18 years of age.
It's now illegal for retailers of both vape (including CBD vape) and tobacco products to sell them to anyone under the age of 21.
The law also requires retailers to check their buyer's ID to ensure they're of legal age to buy inhalable products.
Is it Legal to Give Children CBD with Parental Consent?
For marijuana-derived CBD, only those minors registered into their state's medical marijuana program may receive marijuana-derived CBD with a higher THC content.
They must be diagnosed with one of their state's qualifying medical conditions, and they must have a caretaker (either a parent or a legal guardian) who'll manage their CBD use.
As for hemp-derived CBD, the 2018 Farm Bill technically allows children access to CBD, provided that the product comes from industrial hemp containing no more than 0.3% THC.
Except for inhalable CBD products, minors can consume any form of hemp-derived CBD. According to a study that examined the efficacy of CBD in children with epilepsy, children can safely take up to 20 mg of CBD per body weight daily [1].
However, the minor's CBD use should be closely monitored by the parents. They should keep in mind that there aren't many studies yet on the long-term effects of chronic CBD use, especially on children, so care should be taken when administering CBD to minors.
Parents must also be made aware of the potential side effects of CBD, especially on high doses. These include:
Dry mouth or cottonmouth

Appetite changes

Loose stools or diarrhea

Lightheadedness and drowsiness

Tiredness 
More importantly, parents should be warned of the potential drug interaction between CBD and other medications the child might be taking.
CBD can either decrease or increase a drug's potency. Studies suggest that CBD increases the effects of warfarin and antiepileptic drugs like phenytoin.
For these reasons, we recommend consulting with your child's physician first before giving them CBD.
Tips for Buying CBD
CBD's popularity has exploded over the last few years. While this gives us better access to CBD products, it also makes us more vulnerable to scammers.
When buying CBD, be mindful of these tips.
1. Consider the Extract Type
CBD comes in three types — pure, broad-spectrum, and full-spectrum CBD.
All three types contain high levels of CBD. However, broad-spectrum and full-spectrum CBD products also contain other cannabinoids as well as terpenes. Of the three CBD types, only full-spectrum CBD has some THC in it.
Which is better?
These already provide many health benefits, but having a little THC in the product allows you to enjoy the entourage effect.
The entourage effect is a phenomenon that says all cannabinoids and terpenes found in cannabis work together, amplifying each other's health effects.
2. Examine the Source of CBD
If you reside in a legal state, taking marijuana-derived CBD should be fine, as long as you're of legal age. Minors should be registered into their state's medical marijuana program.
If you live in a non-legal state, then your only option is hemp-derived CBD. Ensure the product comes with a certificate of analysis from a third-party lab confirming the THC content below 0.3%.
3. Consider the Method of Administration
You may use any form of CBD, but if you're a minor, you're not allowed to use inhalable CBD forms such as CBD flower and vape. CBD products like these are only available to people above the age of 21.
Now, if you're after a fast onset of effects, choose between inhalable and sublingual CBD. In under 15 minutes, you'll start feeling its effects. These methods, however, offer a shorter duration.
If you want the CBD effects to last longer, then try ingestible CBD products. They may need more time to kick in (30 minutes to 1.5 hours), but CBD stays longer in the body to produce longer-lasting effects.
CBD first passes through the digestive system and the liver, where it's metabolized. The liver then gradually releases CBD into the bloodstream, with its concentration in the bloodstream peaking at around three hours before slowly tapering off.
The longer CBD stays in the system, the longer its duration of effects will be.
4. Research The Manufacturer
Not all CBD extracts are created equal, so choose the CBD brand wisely.
Make sure that the CBD product comes with a certificate of analysis (COA). This means that a certified third-party laboratory tested the product for its purity, safety, quality, and potency.
The COA proves that the CBD product is free from contaminants such as toxic residues and pathogens. It also shows that the CBD product contains its stated potency.
It would help if you also read customer reviews. These give you a good idea of the product's effects and also let you know of the manufacturer's trustworthiness. Just make sure these come from third-party websites because such reviews often stay in contrast to what the manufacturer is posting on its shop's website.
Final Thoughts — Age Restrictions on CBD Use
CBD use has some restrictions.
If you're 21 years or older and live in a state that legalized adult-use marijuana, you may consume any form of hemp and marijuana-derived CBD.
Minors needing marijuana-derived CBD must be registered into their state's medical marijuana program by their legal guardian.
If you live in a non-legal state, your only option is hemp-derived CBD.
Minors can also consume any form of hemp-derived CBD, except for inhalable CBD (flowers and vapes), which is only available to people above 21 years of age.
Before administering CBD to minors, we recommend consulting with your child's physician first.