Can You Take CBD and Ibuprofen Together?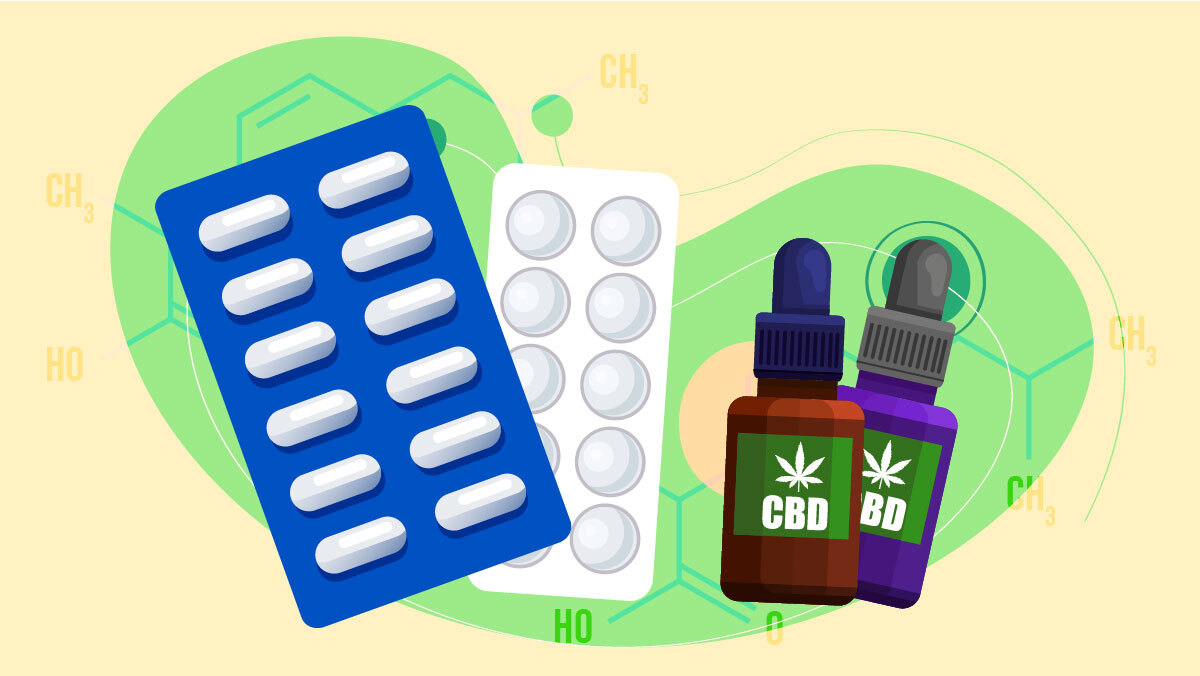 According to Center for Disease Control (CDC), 1 in 5 Americans suffers from chronic pain. Since Ibuprofen isn't a long-term solution for pain management, many people are turning to natural remedies, such as CBD oil.
How does CBD compare to Ibuprofen? Is it better at easing physical discomfort and curbing inflammation?
Can CBD oil be taken with Ibuprofen to boost its painkilling effects?
In this article, you'll learn everything about CBD-ibuprofen interactions, the efficacy of both substances for pain management, and how to use them to avoid cross-side effects.
CBD and Ibuprofen: How Does Ibuprofen Work for Pain?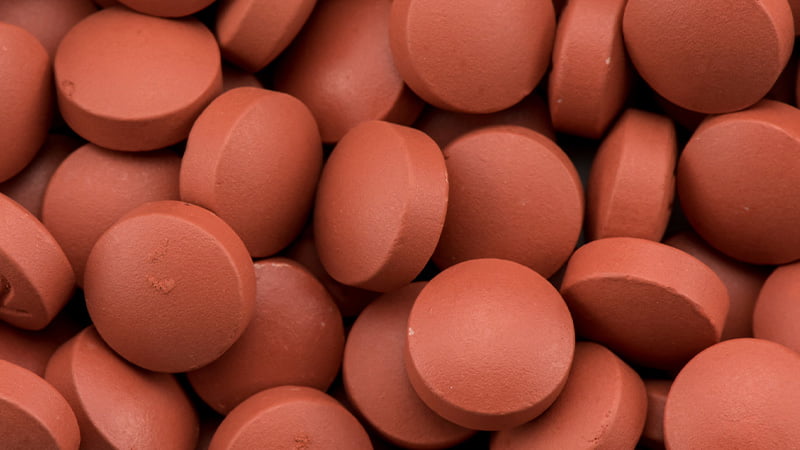 Ibuprofen belongs to a popular class of drugs called Non-Steroidal Anti-Inflammatory Drugs (NSAIDs); it was first synthesized in 1961.
Today, ibuprofen is an active ingredient in a myriad of over-the-counter (OTC) painkillers, including household names like Brufen and Mortin.
Not only can ibuprofen relieve inflammation and different kinds of pain, but it's also an anti-fever gent.
The drug mitigates pain by blocking a hormone known as prostaglandin. Unlike other hormones, prostaglandins aren't produced by any glands. Instead, they're byproducts of chemical reactions at the site where they're used. Most of the time, it's a site affected by tissue damage or infection.
When you take ibuprofen, it restricts the number of enzymes secreted in cyclooxygenase-2 (COX-2), leading to a decrease in prostaglandin levels when the body goes through an injury.
This, in turn, leads to reduced inflammation and pain.
It's important to stress that ibuprofen is only a short-term means of relief — it shouldn't be used in the long run due to the risk of dangerous side effects, such as high blood pressure, bloating, ringing in the ears, and bleeding from the stomach (ulcers).
What Makes CBD Oil Different?
People have been using cannabis to relieve pain for centuries. In fact, the genome of the first cannabis plants domesticated for medical use dates as far back as 12,000 years ago.
Today, scientists can finally answer the "why" behind the plant's analgesic effects.
CBD is one of more than 100 cannabinoids found inside the cannabis plant. It comes with a wide range of potential health benefits, and at the same time, it's not intoxicating. In other words, you won't get high off of CBD.
The main difference between CBD and ibuprofen is how both compounds interact with pathways controlling pain response. For example, ibuprofen blocks the COX-2 from producing prostaglandins, while CBD interacts with CB2 receptors.
The pain-killing mechanism of CBD is complex and requires more research to be fully understood. Experts believe that CBD can reduce inflammation and pain as it changes the strength of pain signals that are sent from neurons to the brain.
In a 2018 study published in Frontiers of Pharmacology, CBD demonstrated an inhibitory effect on neurotransmitters and neuropeptides engaged in the "activation of descending inhibitory pain pathways, [as well as] reduction of neural inflammation."
The above findings suggest that the mechanisms of CBD and ibuprofen for pain relief are quite distinct. Of course, some types of pain require more than just one painkiller, so people are wondering if they can combine CBD with ibuprofen.
Here's more on this.
Does CBD Interact with Medications?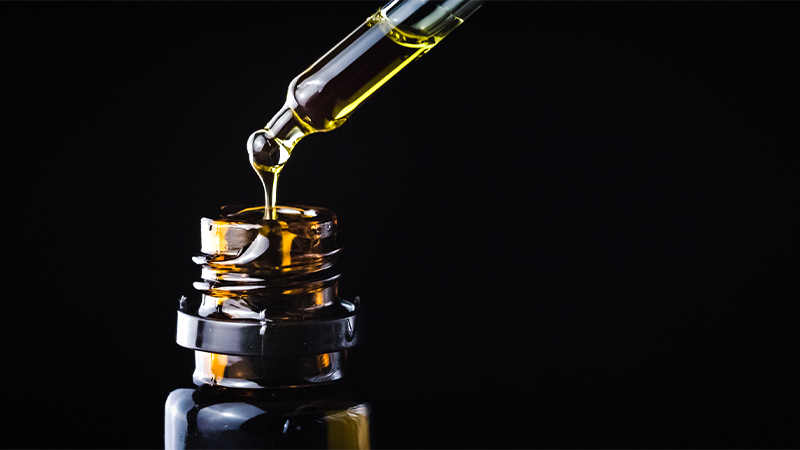 CBD is a potent inhibitor of the CYP450 system, a group of enzymes that metabolize 60-80% of pharmaceutical medications.
When you take CBD together with certain medications such as Xanax it may either decrease or increase their concentrations in the bloodstream.
A decrease in the drug's levels may result in subtherapeutic effects. In other words, you won't feel anything from your treatment.
An increase, on the other hand, is more dangerous because it may lead to drug toxicity and the so-called cross-side effects resulting from the concomitant use of CBD and the drug.
CBD-drug interactions are categorized into two groups:
Those that could result in a dangerous interaction and should never be taken together with CBD
Those that should be approached with caution when you add CBD to the regime
Ibuprofen is in the second group. Here's why you should be cautious when using CBD and ibuprofen.
How Does CBD Interact with Ibuprofen?
Researchers don't know how exactly CBD interacts with ibuprofen, but since both compounds are metabolized by the same enzymes in the liver, there's a risk of potential negative interactions.
Although there have been no clinical reports about dangerous events following the coadministration of CBD oil and ibuprofen, it's better to err on the side of caution.
Now to the point:
Can CBD Oil Be Taken with Ibuprofen (And Other NSAIDs)?
The dosing and timing of both CBD and ibuprofen may affect how both substances interact with your body. Using the proper dosage and spacing out your schedule helps to reduce the risk of negative interactions.
Your doctor should be able to find the optimal dosage and timing for CBD and ibuprofen so that no interactions occur.
The dosage is the most important here, as it determines the strength of interactions. When you take large amounts of CBD oil and ibuprofen together, there could be an increased risk of stomach bleeding. That being said, some experts argue that taking low doses of CBD doesn't seem to affect the way the liver processes ibuprofen.
Of course, everyone is different, so again, a consultation with a CBD-friendly doctor should help you figure out the safe way to take CBD oil together with ibuprofen.
Can You Use CBD Instead of Ibuprofen?
That's totally your decision. If CBD provides sufficient relief from your pain and inflammation, you might not need extra help to get you through painful periods.
There are studies showing promising results that, in clinical conditions, CBD might be a more effective option for pain relief than NSAIDs such as ibuprofen.
Last but not least, CBD oil doesn't have the side effects associated with the long-term use of ibuprofen. It's a natural and safe compound, with tolerable doses reaching 1,500 mg daily.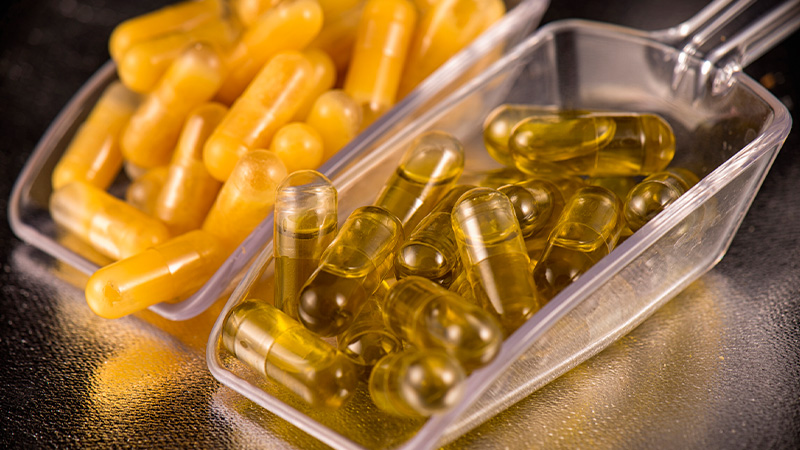 Final Verdict on CBD and Ibuprofen: Should CBD Oil and Ibuprofen be Taken Together?
Both CBD and ibuprofen are anti-inflammatory compounds and pain relievers. Although there have been no reported interactions between ibuprofen and CBD oil, CBD may affect the efficacy of the latter when taken at the same time — especially in large doses.
Individual reactions to the cumulative effects of CBD and ibuprofen will differ; any one of us may experience different side effects to these.
If you're unsure of taking CBD oil together with ibuprofen, check with your doctor for professional advice.
Sources:
Yong, R. J., Mullins, P. M., & Bhattacharyya, N. (2022). Prevalence of chronic pain among adults in the United States. Pain, 163(2), e328–e332 (1).
Bushra, R., & Aslam, N. (2010). An overview of clinical pharmacology of Ibuprofen. Oman medical journal, 25(3), 155–1661 (2)
Ren, G., Zhang, X., Li, Y., Ridout, K., Serrano-Serrano, M. L., Yang, Y., Liu, A., Ravikanth, G., Nawaz, M. A., Mumtaz, A. S., Salamin, N., & Fumagalli, L. (2021). Large-scale whole-genome resequencing unravels the domestication history of Cannabis sativa. Science advances, 7(29), eabg2286 (3)
Anthony, A. T., Rahmat, S., Sangle, P., Sandhu, O., & Khan, S. (2020). Cannabinoid Receptors and Their Relationship With Chronic Pain: A Narrative Review. Cureus, 12(9), e10436. https://doi.org/10.7759/cureus.10436
Vučković, S., Srebro, D., Vujović, K. S., Vučetić, Č., & Prostran, M. (2018). Cannabinoids and Pain: New Insights From Old Molecules. Frontiers in pharmacology, 9, 1259 (5)
Brown, J. D., & Winterstein, A. G. (2019). Potential Adverse Drug Events and Drug-Drug Interactions with Medical and Consumer Cannabidiol (CBD) Use. Journal of clinical medicine, 8(7), 989 (6)
Iffland, K., & Grotenhermen, F. (2017). An Update on Safety and Side Effects of Cannabidiol: A Review of Clinical Data and Relevant Animal Studies. Cannabis and cannabinoid research, 2(1), 139–154 (7)