CBD Oil and Fertility: Effectiveness, Safety, and Side Effects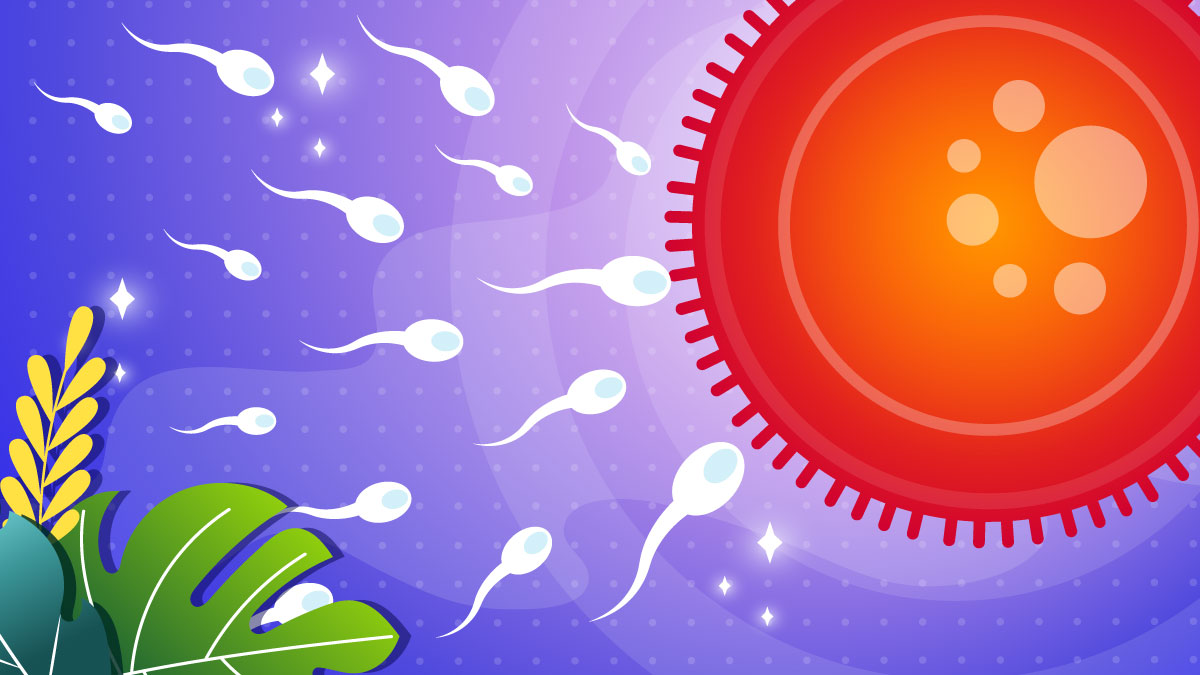 Although still in relatively early stages, research and clinical trials have suggested cannabidiol (CBD) may be effective in the treatment of a number of health conditions.
These include, but are not limited to, inflammatory disorders, anxiety, chronic pain, skin conditions, depression, and epilepsy.
When it comes to fertility, there's been even less research with regard to CBD. Currently, there isn't enough information to support the idea that CBD can either limit or boost fertility.
In this article, we explore the available scientific evidence to determine the potential relationship between CBD and fertility.
Quick Answer: Does CBD Affect Fertility?
In short, there's no clear positive or negative impact of CBD on human fertility.
The general consensus is that CBD helps to improve fertility through indirect means. By supporting overall health and wellbeing, CBD may help us become more fertile.
Due to a lack of clear evidence to prove CBD is safe for a developing fetus, it's recommended you avoid CBD while in the early stages of pregnancy unless otherwise directed by your primary healthcare provider.
Endocannabinoid receptors have been found on female reproductive organs, suggesting that CBD could possibly help to boost fertility. Plus, some research has shown that CBD may be able to increase the ability of sperm to fertilize an egg.
Does Cannabis Affect Fertility?
There's only been a handful of studies exploring the effects of marijuana on male and female fertility.
This includes research on individual cannabinoids, terpenes, and flavonoids contained in the plant.
THC — the cannabinoid responsible for the 'high' associated with cannabis consumption — has been shown to decrease ovulation, thereby lowering pregnancy rates compared with study participants that did not consume cannabis [1].
Another study showed that smoking cannabis lowered sperm count and concentration by 28%, suggesting that it can considerably inhibit male fertility [2].
Consequently, the American College of Obstetricians and Gynaecologists recommend people don't use cannabis while trying to conceive — stating it may negatively impact fetal development as early as the first trimester of pregnancy.
What Evidence Is There to Suggest CBD Boosts Fertility?
CBD interacts with the body's endocannabinoid system (ECS) — the primary purpose of which is to maintain homeostasis (balance) through various physical and cognitive processes.
Cannabinoid (CB) receptors are located pretty much everywhere — the skin, organs, bones, tissues, and glands.
CBD has been shown to act as a modulator of the CB receptors — making it more difficult for them to be over-or under-stimulated and thereby helping the body to achieve and maintain homeostasis more efficiently [3].
CB receptors have also been found in the female reproductive system, as well as in sperm. For this reason, scientists and researchers believe that CBD may be able to positively influence their function in the same way that it boosts other functions in the body.
It's been suggested that endocannabinoids can boost follicle maturation and ovarian function, as well as increase sperm's ability to fertilize an egg. It seems logical that CBD, which can boost endocannabinoid production, could be a beneficial supplement to consume while trying to conceive.
What Evidence Is There to Suggest CBD Limits Fertility?
Although we know that marijuana consumption can have a negative effect on male fertility, we have no solid evidence that shows CBD on its own does the same.
One study conducted on mouse embryos showed that the compound anandamide inhibited the development of embryos — and, as anandamide increases with CBD use, this suggests the cannabinoid may have a negative effect in the initial stages of pregnancy, thereby affecting fertility as a whole.
Another study in 2003 by Buffalo University in the US showed that cannabinoids can affect factors relating to fertility in men, such as sperm mobility. Unfortunately, the effects of CBD specifically were not investigated [4].
The US Food and Drug Administration (FDA) states that "male reproductive toxicity, or damage to fertility in males or male offspring of women who have been exposed, has been reported in studies of animals exposed to CBD." This is based on a Swiss study on mice that reported CBD to have a significant effect on the male reproductive system [5]. The study also found there was a 76% decrease in total circulating testosterone (although it remained within normal levels) and abnormalities in sperm.
Consequently, many medical professionals do not recommend CBD to couples who are finding it difficult to conceive — especially those who are already taking other supplements with which CBD may negatively interact. It's therefore always important to consult a medical professional before taking CBD for fertility.
Can CBD Help Me Conceive?
A note worth remembering is that CBD does have an array of potential health benefits that are backed up by science, albeit fairly limited. If you have other health conditions — or if conception issues have caused you to develop stress, anxiety, or any other cognitive issues that may be detrimental to fertility issues in their own right — you may find that CBD could help alleviate them. This may end up indirectly helping you to conceive.
The issues that CBD can potentially help to alleviate include, but are not limited to:
Anxiety
Stress
Depression
Insomnia
Anorexia
Chronic pain
Inflammation-related disorders
Epilepsy
Final Thoughts: CBD & Fertility
There's a number of theories around CBD's relationship with and effect on fertility. Much more research is needed in this area for us to be able to make any definitive claims about whether it's beneficial or harmful for fertility.
Currently, there's no concrete evidence that CBD has any positive or negative effect on fertility in either women or men.
While there's no doubt that regular cannabis consumption is not a good idea for people trying to conceive, it's possible that CBD offers indirect benefits by supporting other areas of health.
It's best to consult a medical professional before taking any new supplement — especially when you're trying to conceive. They'll be able to advise you on the best way forward based on your individual circumstances.
References:
Jordan, T., Ngo, B., & Jones, C. A. (2020). The use of cannabis and perceptions of its effect on fertility among infertility patients. Human reproduction open, 2020(1), hoz041.
Gundersen, T. D., Jørgensen, N., Andersson, A. M., Bang, A. K., Nordkap, L., Skakkebæk, N. E., … & Jensen, T. K. (2015). Association between use of marijuana and male reproductive hormones and semen quality: a study among 1,215 healthy young men. American journal of epidemiology, 182(6), 473-481.
McPartland, J. M., Duncan, M., Di Marzo, V., & Pertwee, R. G. (2015). Are cannabidiol and Δ9‐tetrahydrocannabivarin negative modulators of the endocannabinoid system? A systematic review. British journal of pharmacology, 172(3), 737-753.
Carvalho, R. K., Santos, M. L., Souza, M. R., Rocha, T. L., Guimarães, F. S., Anselmo‐Franci, J. A., & Mazaro‐Costa, R. (2018). Chronic exposure to cannabidiol induces reproductive toxicity in male Swiss mice. Journal of Applied Toxicology, 38(9), 1215-1223.