Is CBD Oil Legal in North Carolina? NC Hemp Oil Laws (2023)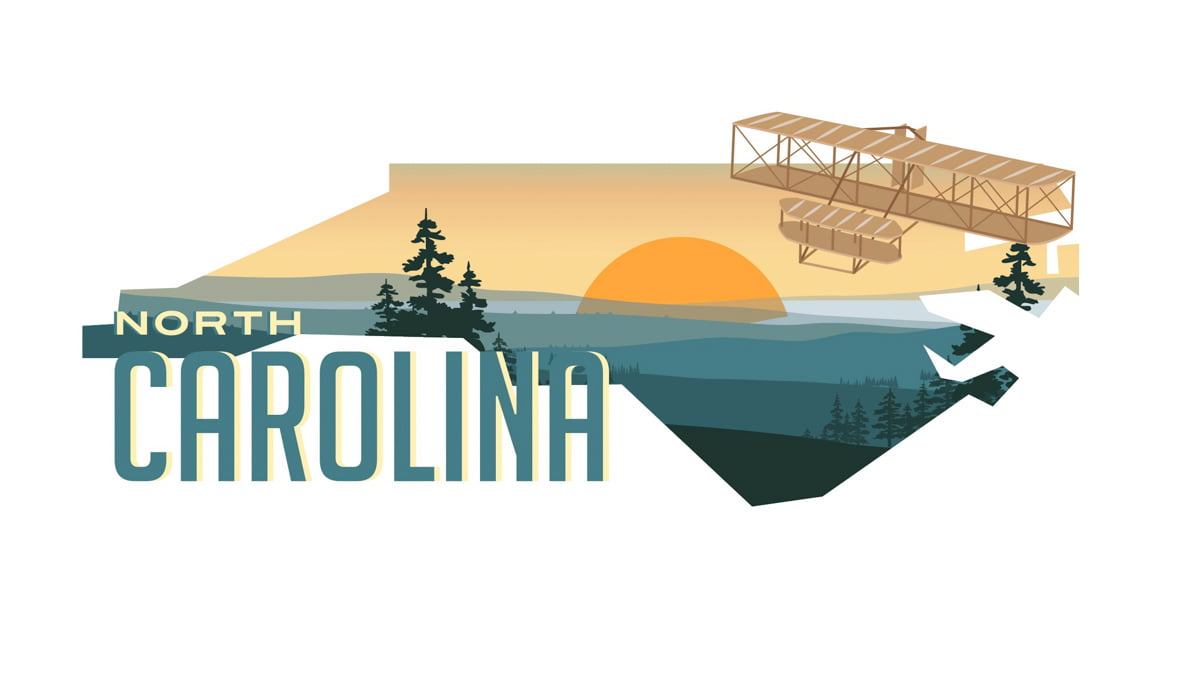 When it comes to laws regarding cannabis, some states present the forward-thinking, progressive point of view, and some remain on the stricter side of the river. Unfortunately for North Carolina residents, their state is on this stricter side.
Nonetheless, let us not forget that since 2014, all states have been granted the right to cultivate and research the industrial hemp variety of the cannabis plant. This, in turn, means that hemp-derived CBD oil is widely available in North Carolina, regardless of its harsh laws on both the medical and recreational use of marijuana.
CBD oil stores that sell products infused with hemp-derived cannabidiol are sprouting up across North Carolina, but the state has a growing online and wholesale CBD community, too. They ship their products all across the states at affordable prices.
This article lists the best CBD oil stores in North Carolina, and we also clarify the state's legal framework for cannabis.
Is CBD Oil Legal in North Carolina?
The legal terminology surrounding CBD and its various forms is still, least to say, fogged. There are different forms of Cannabidiol depending on where the compound comes from. As you probably know, CBD is sourced from both marijuana and hemp.
Related: Where Is Cannabidiol Legal in the US?
Here's what you need to know about differences in the legality of marijuana and hemp-derived CBD oil.
Marijuana CBD Oil in North Carolina
As we speak, the recreational use of marijuana remains illegal in North Carolina. However, even for a zero-tolerance state, North Carolina managed to show some human kindness in 2014 by passing House Bill 1220 – also known as the Epilepsy Alternative Treatment Act. The bill grants some children the right to use a hemp extract with THC levels under 0.9%, and CBD levels of at least 5%, for untreatable epilepsy to help control their illness and reduce symptoms.
However, the above example is the only condition that could qualify a patient for a medical marijuana recommendation. Very little movement for CBD oil in North Carolina was seen since the 2015 amendments, and the current law is a far cry from being cannabis-friendly
Hemp CBD Oil in North Carolina
According to the Agricultural Act of 2018 (Farm Bill), cannabis extracts from industrial hemp are legal as long as THC content does not exceed 0.3%. Although the federal law does not coincide with the state laws on CBD, there are plenty of high-quality USA-based CBD companies that operate following the regulations stated under the Farm Bill, legally shipping their products to all 50 U.S. states. North Carolina is no exception.
Where to Buy CBD Oil in North Carolina?
While North Carolina is far from being a paradise for cannabis enthusiasts, the CBD oil market is growing strong, with more shops popping up in the most important cities.
There is a couple of local CBD oil stores offering a wide range of quality CBD-infused products. If you're lucky enough to live somewhere nearby, don't hesitate and visit them. Such stores are staffed with people who know a lot about the industry and Cannabidiol itself, so they should have absolutely no problem answering your questions.
If you're a natural-born researcher, we suggest that you shop for CBD oil online. As we said, many decent manufacturers ship their products to North Carolina, so obtaining CBD oil through their websites may be the quickest and easiest way to do so.
Buying CBD Oil Online in North Carolina
Like we said, to find the best CBD oil in North Carolina, you will need to do the research.
Here's a couple of questions to ask when searching for a trusted CBD oil company:
Do they source CBD from organic, certified, GMO-free industrial hemp?
Do they offer full-spectrum extracts?
Is CO2 extraction their go-to method?
Are they honest about their products' 3rd-party lab testing?
Is their customer service knowledgeable and passionate about CBD oil?
If you can answer "yes" to all these questions, then the company is a keeper. Otherwise, the red light should turn on in your head immediately.
PRODUCT
DETAILS

Best Overall CBD Oil

Royal CBD – Full Spectrum

Rated #1 for overall
Highest quality hemp oil on our list
100% organic, free of pesticides and artificial ingredients
Established brand with 24/7 customer support
30-day 100% money-back guarantee

Click for Best Price

Best Organic Formula

Gold Bee

Sourced from US-grown organic hemp
Contains full-spectrum CBD
Up to 33 mg CBD/mL
Great potency range for beginners
Third-party tested for potency and purity
Great honey flavor

Click for Best Price
Local CBD Oil Stores in North Carolina
There are several CBD oil stores in North Carolina you might be interested in. If you want to buy the best CBD oil products in the state, head to Asheville, Hickory, Wilmington, Charlotte, and Stanford – these are currently your best options.
Below is the list of the top-rated CBD oil stores in North Carolina.
| | |
| --- | --- |
| NAME | ADDRESS |
| Blue Ridge Hemp | 61 1 /2 N Lexington Ave, Asheville, NC 28801 |
| Carolina Hemp Company | 108 Elk Park Dr, Asheville, NC 28804 |
| | |
| --- | --- |
| NAME | ADDRESS |
| The Magic Pipe | 808 Conover Blvd W, Conover, NC 28613 |
| | |
| --- | --- |
| NAME | ADDRESS |
| Hemp Farmacy | 117 Grace St, Wilmington, NC 28401 |
| | |
| --- | --- |
| NAME | ADDRESS |
| A1 Vapor Shop | 915 Keller-Andrews Rd, Sanford, NC 27330 |
Final Thoughts on Buying CBD Oil in North Carolina
Try as you might, it's difficult to find a state with harsher laws on cannabis than North Carolina. Unfortunately for its residents who wish to experience the powerful benefits of Cannabidiol, access is still very limited. And although the federal law permits the use of cannabis extracts from hemp that contains less than 0.3% THC, this law stays in contradiction to the state's regulations, and buying CBD oil is an activity to be considered "around the law" rather than "within its boundaries."
Nonetheless, if you want to try how CBD oil works for you and are aware of the cloudy legal framework for cannabis in North Carolina, you can still visit one of the few shops with CBD products or order them online.