Is Weed Legal in North Carolina? NC Cannabis Laws (June 2023)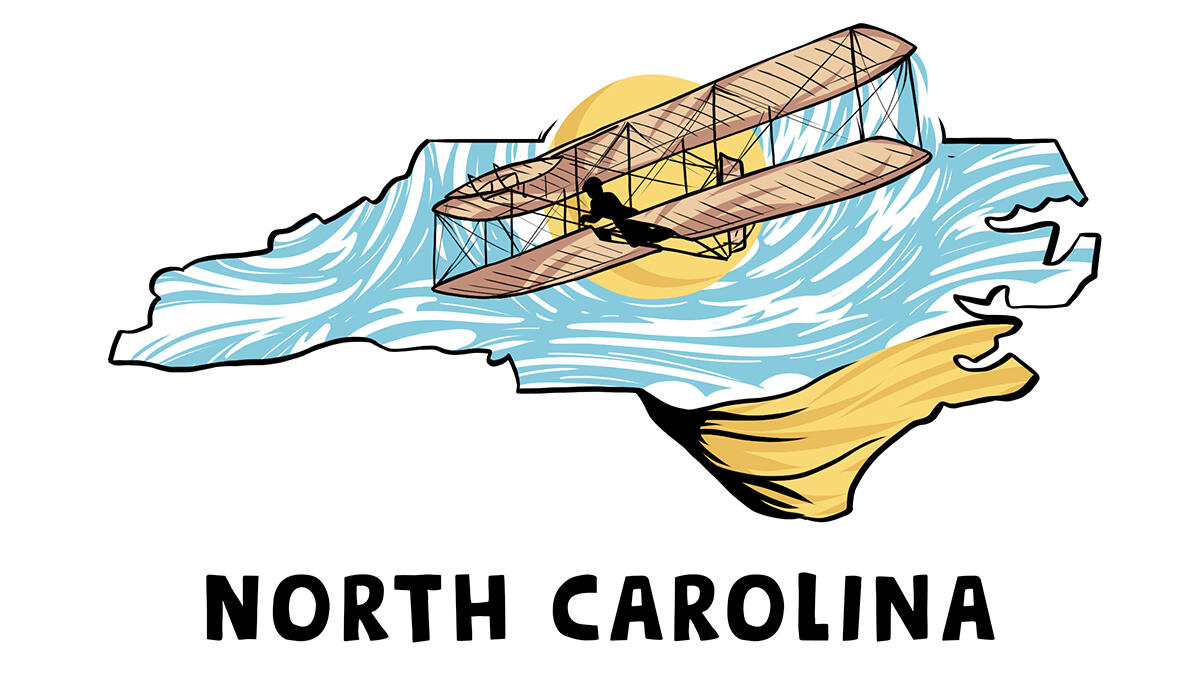 Marijuana remains illegal in North Carolina for recreational use.
There are narrow medical exceptions under which individuals may apply for low-THC/high-CBD cannabis.
North Carolina has serious penalties for marijuana possession. A first-time offense will lead to a $200 fine and no jail time.
Having more than a half-ounce of cannabis or paraphernalia can land you in jail for months on top of a $1,000 fine.
The only legal alternative to marijuana in North Carolina is hemp-derived delta-8 THC.
Delta-8 THC products are federally legal as long as they contain no more than 0.3% delta-9 THC.
The delta-8 space is unregulated, so you need to watch out for mislabeled and contaminated products. Always look for batch-specific certificates of analysis (CoAs) with results for potency and purity.
Is Weed Legal in North Carolina?
Marijuana is illegal in North Carolina unless you have treatment-resistant epilepsy. Even then, all you can buy is low-THC/high-CBD cannabis oil.
Related: Legal Status of Marijuana by State
Here's the breakdown of marijuana laws in North Carolina.
Is Recreational Marijuana Legal in North Carolina?
No, marijuana is illegal for recreational use. High-THC cannabis is considered a schedule VI substance, involving serious — although not as severe as in some states — penalties for marijuana possession.
Is Medical Marijuana Legal in North Carolina?
Yes, but the medical marijuana program in North Carolina is almost nonexistent.
The state has one option for marijuana patients, allowing them to purchase high-CBD/low-THC cannabis products.
Unfortunately, the current law prohibits the production of high-CBD cannabis products, forcing patients to look for those products in other states.
Penalties for Marijuana Possession
If you're caught with marijuana for the first time, the police will treat it as a misdemeanor punishable by a maximum fine of $200. You won't be sentenced to prison as a first-time offender.
However, subsequent offenses or possessing more than a half-ounce of cannabis or paraphernalia like bongs and pipes can lead to months of jail time and a maximum fine of up to $1,000.
Is Weed Decriminalized in North Carolina?
Technically speaking, the state has decriminalized marijuana to some degree. As mentioned, jail time isn't applicable for individuals who are caught with less than 0.5 ounces of weed.
Don't try your luck with larger quantities; North Carolina had 20,429 marijuana arrests in 2021.
What's the Future of Cannabis Legalization in North Carolina?
Cannabis activists are having a hard time trying to push the legalization reform.
Recent efforts in 2019 and 2020 to proceed with medical bills have gone down the drain. The bills never made it to a committee hearing.
Several North Carolina house representatives and senators that are up for re-election support cannabis legalization, which could help reform current laws.
Support for cannabis legalization is growing. 80% of North Carolina voters support medical cannabis legalization, and 57% are for recreational legalization.
Delta-8 THC: A Better and Legal Alternative to Marijuana in North Carolina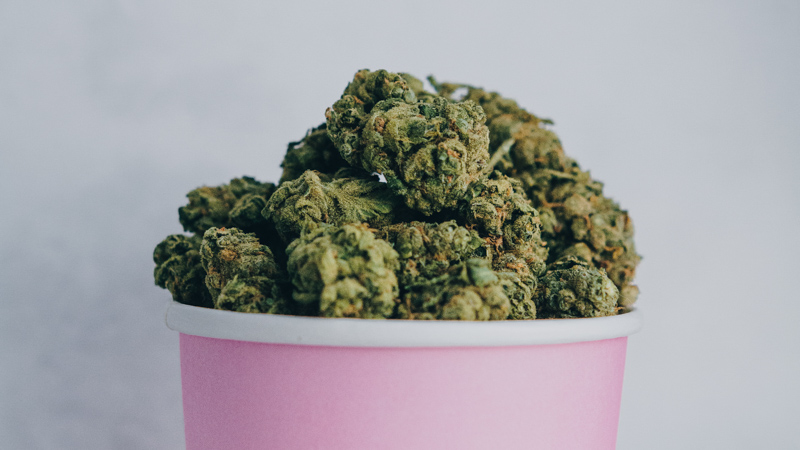 Unfortunately, marijuana products are off-limits for people living in North Carolina. Engaging in black market practices can lead to heavy fines and jail time, and the scarce medical program only includes low-THC products.
Fortunately, there's a federally legal alternative for marijuana. It's called delta-8 THC, and you can easily find it in North Carolina's local hemp stores and online.
But before we elaborate on the effects and benefits of delta-8 THC, let's focus on why some people choose to steer clear of marijuana.
Cons of Delta-9 THC from Marijuana
The effects o delta-9 THC are dose-dependent. In low and moderate doses, THC acts as a relaxant; it can ease stress, relieve pain, protect neurons, and help improve cognitive functions.
High doses can get you high, altering your perception of surroundings and thinking patterns, sharpening your senses, boosting your appetite, and elevating your mood.
However, if you're sensitive to the psychedelic nature of delta-9 THC, you can experience a few unpleasant side effects (especially in doses significantly breaching your tolerance).
These include:
Anxiety
Paranoia
Feelings of discomfort
Cold sweats
Dizziness
Confusion
Increased heart rate
Short-term memory problems
Effects and Benefits of Delta-8 THC
Delta-9 and delta-8 THC are different versions of the THC molecule. They have the same chemical formula, but their atomic bonds are arranged differently.
The double bond of delta-8 THC is located at its eighth carbon chain, while delta-9 THC has this bond at the ninth chain.
This seemingly minor difference makes delta-8 THC about twice less potent as delta-9 THC.
In plain English, you'd need to take twice the amount of delta-8 to experience the same intensity of effects as with delta-9 THC.
Delta-8 THC is also less likely to induce paranoia and anxiety, although this may happen at extremely high doses.
People use delta-8 THC for similar reasons to delta-9. Its benefits include:
Anti-nausea
Anti-inflammatory
Pain relief
Increased appetite
Feelings of calmness and relaxation
Neuroprotection
Is Delta-8 THC Legal in North Carolina?
Yes, delta-8 THC products are legal under North Carolina state law. North Carolina follows the rules created by the 2018 Farm Bill, which legalized hemp and all its derivatives.
You can legally buy hemp-derived cannabinoids as long as the final product contains 0.3% delta-9 THC or less.
Since delta-8 THC can be extracted from hemp, the end product meets the above requirements.
So far, 14 states have banned delta-8 THC by imposing the 0.3% limit on all THC variants. Fortunately, North Carolina isn't one of them. Despite its harsh cannabis laws, you can legally buy hemp-derived delta-8 THC products locally and online.
Related: State Where Delta-8 THC is Legal
Benefits of Buying Delta-8 THC Online
Buying delta-8 THC from a nearby hemp store sounds like a convenient idea, but when you dig deeper, it turns out that online stores have more to offer than traditional retailers.
First of all, online retailers are easier to verify in terms of quality and transparency. You can read third-party lab reports, look at the company's "About Us" section, comb through customer reviews on independent websites, or reach out to other users on forums like Reddit or social media platforms.
Buying delta-8 THC online is also more convenient. You can compare different formulas and their prices in the comfort of your home — even if you're sitting there at 2 am in your pajamas.
Last but not least, online stores offer better deals on high-quality products because they can cut out the middleman. You can take advantage of bulk pricing, coupon codes, reward programs, and subscription orders to save more money on premium extracts.
Best Online Delta-8 THC Stores
Finding a high-quality delta-8 THC product is easier said than done. The delta-8 space is unregulated, with no manufacturing, labeling, or testing standards.
Consumers must shoulder the responsibility for research if they want to avoid getting scammed.
Feeling in a rush? Don't worry; I took care of the hard work for you. Here are my top 2 brands that I've been using for 2 years and can recommend with a clear conscience.
1. Area 52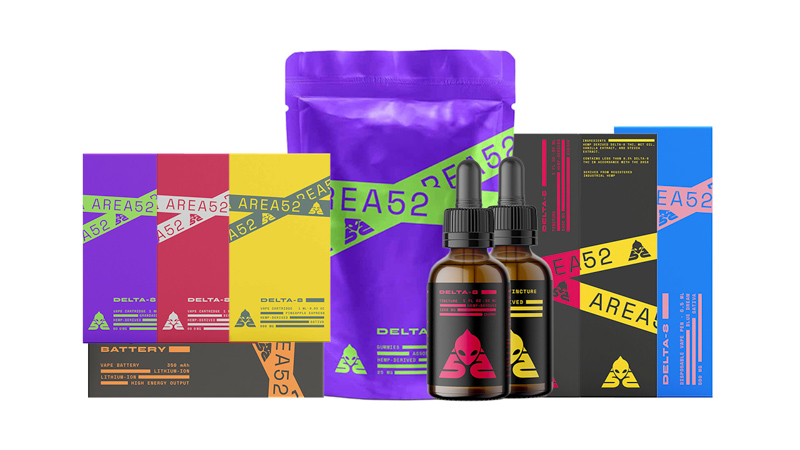 Get 15% off all Area 52 products. Use code "CFAH" at checkout.
Area 52 is a company based in Nevada. It specializes in high-quality delta-8 THC products from pure distillate; the guys at Area 52 have recently taken their game to the next level by introducing a line of "true full-spectrum" extracts with minor cannabinoids to support different health needs.
The delta-8 selection includes tinctures, gummies, vape carts, and pre-rolled joints. These products are infused with botanical terpenes that contribute to the entourage effect, making the whole product more potent and effective.
All products from Area 52 are rigorously tested in an ISO-certified laboratory for potency and contaminants. The company sends them with each order.
2. Finest Labs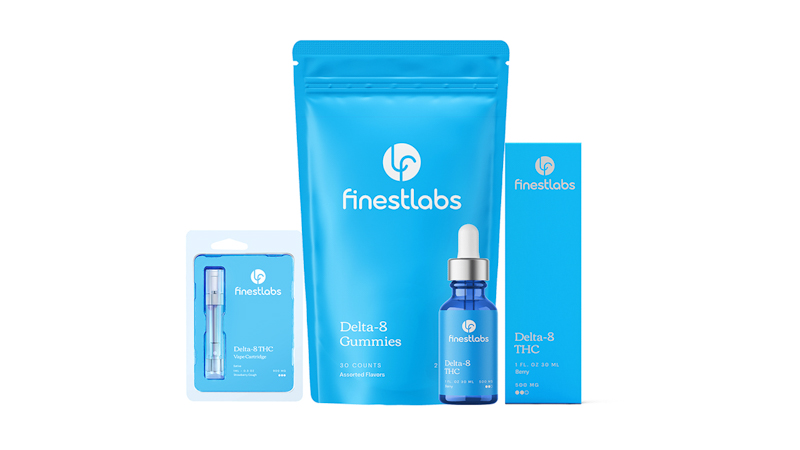 Finest Labs is a popular brand among beginners thanks to its light formulas and dedication to details. The company takes a scientific, no-BS approach to cannabinoid extracts, focusing on simple products that leverage the whole-plant synergy in cannabis.
The company's product line revolves around tinctures and edibles, but you can also choose vape cartridges if you prefer inhalation.
On top of that, Finest Labs offers HHC edibles and special Energy gummies formulated with CBD, CBG, and Vitamin B12 to support optimal energy and healthy cognition.
Finest Labs is also one of the most reputable botanical terpenes manufacturers, featuring single terpenes and special blends that recreate the flavor profile of specific cannabis strains.
FAQs
Who can use medical marijuana in North Carolina?
Medical marijuana in North Carolina is legal for patients with treatment-resistant epilepsy. However, the product range is limited to one option — low-THC/high-CBD cannabis oils, which patients must import from other states.
Can you grow weed in North Carolina?
No, it's illegal to grow marijuana in North Carolina. Cultivating weed is heavily penalized based on the number and total weight of the plants. If you're caught growing marijuana at home, you can be sentenced to 18 years in jail and receive a $200,000 fine.
Can you smoke marijuana in public?
North Carolina prohibits smoking marijuana in public. If you light up in a public place, you'll be charged for possession and punished accordingly.
Traveling with marijuana in North Carolina
Since marijuana is illegal in North Carolina, you can travel with weed — neither within the state nor across the state borders.
Transportation of marijuana from one state to another by unlicensed entities is classified as drug trafficking — a federal felony that can lead to 5 years in prison and $250,000 in fines if you're caught with less than 50 kg or fewer than 50 plants.
Can you buy weed online in North Carolina?
It's illegal to buy weed online in North Carolina. Whenever you come across a store offering marijuana for delivery, it's likely a scam or a not-so-witty example of dealers trying to expand their list of customers.
Is CBD oil from hemp legal in North Carolina?
Yes, all hemp-derived products, including CBD, are legal in North Carolina as long as they contain no more than 0.3% delta-9 THC.
The 2018 Farm Bill removed hemp from the list of controlled substances, making it an agricultural commodity once again.
Today, hemp can be grown and sold for any purpose, including food, clothing, construction materials, biofuel, paper, and health supplements like CBD oil.
I recommend buying CBD oils online because I recommend getting your delta-8 products from online retailers. The market is largely unregulated, and it's easier to verify the credibility of your vendor online.
Buying Weed in North Carolina: Bottom Line
North Carolina has a long way to go when it comes to cannabis legalization. Despite the support from the majority of voters, previous legalization bills failed one after another.
You can't purchase high-THC products even if you're a medical marijuana patient. Your options are limited to low-THC/high-THC CBD oils that you have to order from other states because North Carolina prohibits the production of medical cannabis CBD oils.
The tides may change in 2023, but until then, the only alternative to marijuana is delta-8 THC if you want to enjoy psychoactive cannabinoids. Hemp-derived delta-8 products are legal at the federal level, and so far, North Carolina has accepted all its rules.
Just make sure to get your products from a reputable online store to avoid contamination with harmful additives or too high levels of delta-9.