Is Delta 8 Legal in North Carolina? NC State Laws 2023
This article provides a complete guide to the legality of delta-8 THC in North Carolina. We distinguish between hemp-derived and marijuana-derived delta-8 THC, discuss traveling issues, and explain the legal status of other THC isomers.
The United States said yes to hemp-derived products in 2018. The updated Farm Bill coincided with extraction breakthroughs that allowed manufacturers to extract usable quantities of delta-8 THC from hemp plants.
As with any federal law, states have the power to regulate delta-8 THC on their territories. So far, 14 states have banned delta-8 products.
And what about North Carolina? Where does it stand on delta-8 THC?
Here's the complete answer.
Is Delta-8 THC Legal in North Carolina?
The short answer is yes. Delta-8 THC is legal in the state of North Carolina. You can purchase it in the form of gummies, vapes, tinctures, or flowers — but not all sources of delta-8 are equal in the light of NC laws.
Related: State-by-State Delta 8 THC Laws
Here's what you need to know.
Hemp vs. Marijuana Delta-8 THC
The delta-8 THC laws in North Carolina derive from the 2018 Farm Bill or the Agricultural Improvement Act. This groundbreaking piece of legislation legalized hemp at the federal level and drew a thick line between hemp and marijuana.
Hemp is considered any cannabis plant that contains no more than 0.3% delta-9 THC on a dry-weight basis.
Marijuana, on the other hand, is any cannabis plant with delta-9 THC levels exceeding 0.3%.
Yes, a cannabis plant with 1% delta-9 THC is classified as marijuana — even though it won't get you high.
Following the federal enactment of the Farm Bill, NC lawmakers signed Senate Bill 352, which also removed hemp and its derivatives from the state's Controlled Substances Act.
Long story short, you can legally buy delta-8 THC products in North Carolina, but they must come from hemp.
Do You Need a Medical Marijuana Card to Buy Delta-8 THC in North Carolina?
No. Although North Carolina has a medical marijuana program, you don't need a medical marijuana card to buy delta-8 THC products.
Where to Buy Delta-8 THC in North Carolina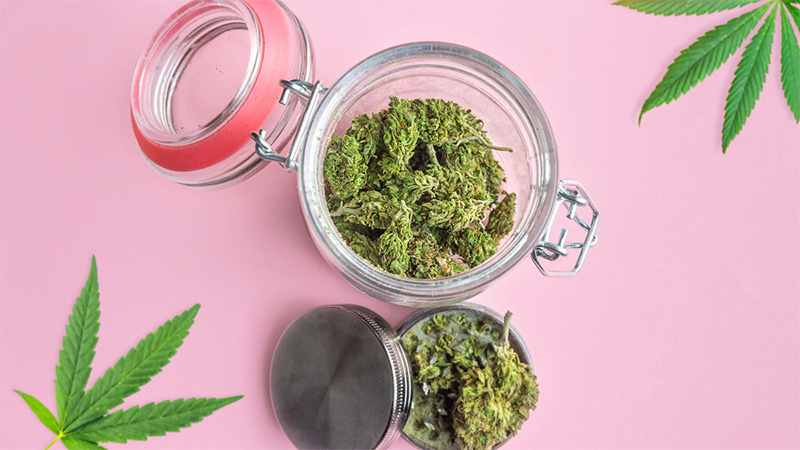 Delta-8 THC has become extremely popular in North Carolina as a legal alternative to marijuana. You can buy delta-8 THC products from licensed CBD stores, smoke shops, wellness centers, and gas stations.
However, if you're looking for the best deals on high-quality delta-8 THC products, I recommend choosing a reputable online store.
Benefits of Buying Delta-8 THC Online
I'm aware of my bias here, but I purchase all my hemp products, including CBD and delta-8 THC, from online stores.
When you shop for delta-8 online rather than in-store, you can benefit from:
Lower prices
Seasonal discounts, subscription orders, and reward programs
Greater product choice
Fresher products
The opportunity to read lab reports and customer reviews
Best Online Delta-8 THC Stores in North Carolina
Finding a trustworthy online store takes a lot of time and effort, especially if this is your first time buying delta-8 THC.
I'll show you my playbook for buying delta-8 online in the next section, but here are two surefire recommendations if you're in a rush.
Both these d8 brands are the leading names in the industry and excel at transparency, integrity, and product quality.
1. Area 52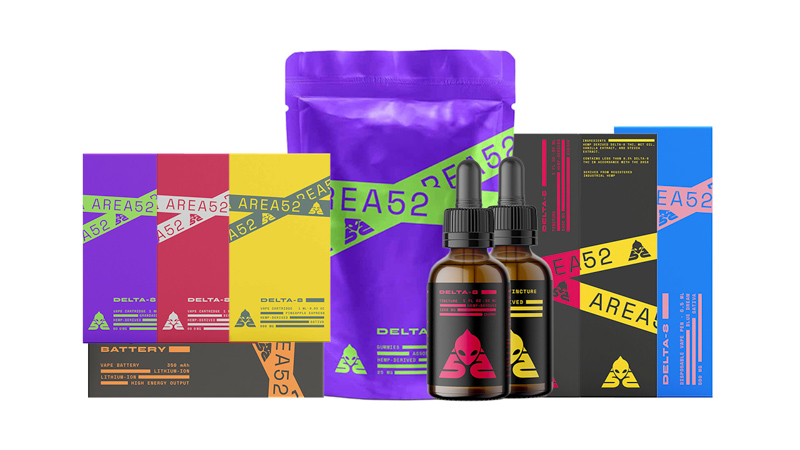 Get 15% off all Area 52 products. Use code "CFAH" at checkout.
Area 52 is a Nevada-based manufacturer of cannabinoid extracts with a bold mission statement, "alienize your mind." That's actually one of the best depictions of what delta-8 THC feels like.
Area 52 offers several delta-8 THC products, including tinctures, gummies, pre-rolled joints, and vape carts. Not only are they potent, with up to 40 mg of delta-8 THC per serving, but they're also rich in terpenes, which enhances the psychoactive effects and health benefits of delta-8 THC.
If you're up for experimenting with different cannabinoids, Area 52 also has several "true full-spectrum" products in its lineup. The collection features novel formats like HHC gummies and delta-8 honey, as well as more traditional products, such as energy gummies, sleep gummies, immunity gummies, and CBD oil.
2. Finest Labs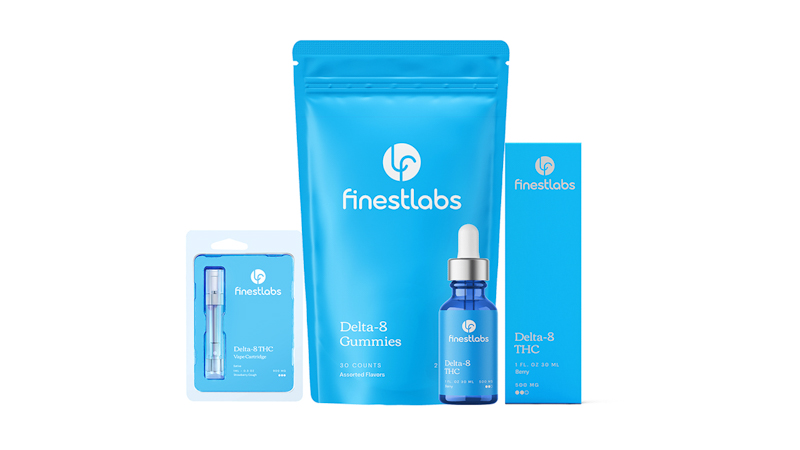 Finest Labs is a great pick for beginners who feel overwhelmed by the abundance of different delta-8 THC formulas out there. The company was established by a team of scientists and cannabis researchers, offering two types of delta-8 products — tinctures and gummies.
The tincture is better suited for sensitive users because it contains only 15 mg of delta-8 THC per milliliter. The gummies, on the other hand, pack more punch, with 25 mg per gummy. They come in a delicious, juicy strawberry flavor.
Finest Labs also offers a broad range of botanical terpenes, featuring 31 blends that recreate the terpene profile of various cannabis strains (indica, sativa, and hybrid).
How to Buy Delta-8 THC in North Carolina
Delta-8 THC is a booming market, and given the federal status of cannabis, regulatory issues are omnipresent in the industry. There are no regulations surrounding the manufacturing, lab testing, and labeling standards.
But don't worry, buying delta-8 THC can be easy if you know how to separate the wheat from the chaff. Here are a few dead-simple steps you can steal to make a well-informed decision:
Buy organic: hemp plants are dynamic bioaccumulators, meaning they absorb every substance from their environment — including both good and bad substances. The goal is to maximize the good ones and reduce the bad ones to a minimum. Organic hemp grows in clean soil and isn't sprayed with pesticides, unlike mass-produced crops. It's all the better if the remaining ingredients in your delta-8 THC products are also of organic origin.
Choose CO2-extracted products: CO2 is the golden standard in the hemp industry because it yields clean and potent extracts without relying on hazardous solvents and high temperatures. It's also a sign that the manufacturer prioritizes quality and safety because the CO2 technology is the most expensive of all extraction methods out there.
Read Certificates of Analysis (CoAs): third-party laboratories analyze the chemical content of the tested sample, checking its potency and looking for common contaminants like pesticides, heavy metals, solvents, and mold. It's the only hard proof that you're getting exactly what you've paid for. Never buy from a company that doesn't provide batch-specific CoAs.
Avoid bleaches: bleaches are sometimes added to delta-8 THC distillates to increase its appeal by making it look "cleaner." However, that doesn't add any real value to the extract, and in fact, bleaching distillates may compromise the quality and safety of the end product. Natural distillate can be anywhere from pinkish to lightly golden — and there's nothing wrong with it.
Purchase from reputable companies: a brand with a well-established reputation is more likely to deliver the expected quality and safety than a no-name delta-8 company, or a vendor with a suspiciously high number of negative reviews. Many CBD companies are expanding their lineups with delta-8 extracts; you can try them out before you start experimenting with new names.
Is Delta-8 THC Safe?
Delta-8 THC is about 50% as potent as delta-9 THC. The psychoactive effects of delta-8 are smoother and less likely to drive you anxious or paranoid, making it a safer alternative to marijuana, especially for sensitive users.
How to Use Delta-8 THC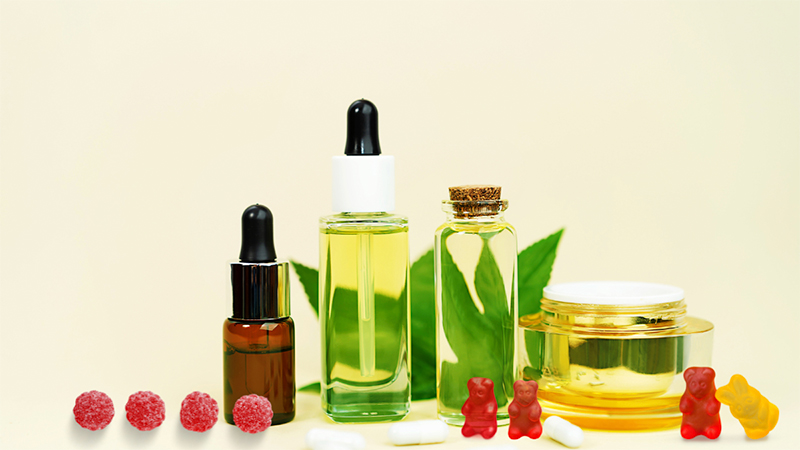 Delta-8 THC comes in the same forms as CBD — you can find it in tinctures, edibles, vape carts, and pre-rolls.
Here are the most common delta-8 THC products (and how they work):
Delta-8 THC tinctures: similar to CBD oil, delta-8 THC tinctures are absorbed by the sublingual membrane. You measure out the oil with the dropper, transfer it under the tongue, hold it there for up to 60 seconds — and swallow. The effects should kick in within 30-40 minutes and last for up to 6 hours.
Delta-8 THC distillate: this is the purest and most potent form of delta-8 THC. It's a thick, liquid extract that you can eat, vaporize in a vape pen, or smoke in a dab rig.
Delta-8 THC edibles: similar to weed edibles, food infused with delta-8 THC needs more time to hit you because it has to be metabolized in the liver first. The effects show up after 60-90 minutes after ingestion, depending on whether or not you had eaten anything before. They should last for up to 10 hours.
Delta-8 THC vape carts: these 1-mL bullets are filled with delta-8 THC distillate and infused with strain-specific terpenes to drive the effects in a particular direction. To use a vape pen, you need to hold your lips over the mouthpiece, inhale for 3-4 seconds, and slowly exhale after holding the vapor in your lungs for a while.
Can You Fly into North Carolina with Delta-8 THC?
Yes. North Carolina permits traveling with delta-8 THC and interstate hemp commerce. You can fly with your delta-8 products into North Carolina, and you won't even receive a ticket.
Is CBD Legal in North Carolina?
Yes, North Carolina fully legalized CBD as they have adopted the rules created by the 2018 Farm Bill. CBD products with less than 0.3% delta-9 THC are legal under state law. You can find them in licensed CBD stores, medical dispensaries, organic food shops, fitness stores, and online.
Related: Is CBD Legal in North Carolina
Is Marijuana Legal in North Carolina?
Marijuana is banned in North Carolina for recreational use, but the state has a medical marijuana program for patients with qualifying conditions. If you have a medical marijuana card, you can purchase high-THC cannabis from one of the state-licensed dispensaries.
Related: Is Marijuana Legal in North Carolina
What About Delta-10 THC?
The law regarding hemp derivatives in North Carolina is crystal clear. All cannabinoids, isomers, salts, extracts, and salts of isomers are legal under state law — including delta-10 THC.
What's the Future of Delta-8 THC in North Carolina?
North Carolina is slowly but surely loosening the strings around cannabis. Although recreational marijuana use is illegal and strictly prosecuted, medical marijuana was legalized in 2021.
The hemp market is also thriving, with no restrictions on the availability of hemp-derived delta-8 THC. You can find such products in North Carolina's CBD stores, vape shops, and even at gas stations.
However, if you're looking for the best deals on high-quality delta-8 THC in North Carolina, check out online stores. Buying delta-8 THC online gives you access to a greater number of products, lower prices, and more tools for vetting your potential suppliers.
Have fun shopping for delta-8 THC in NC!