Does CBD Oil Get You High?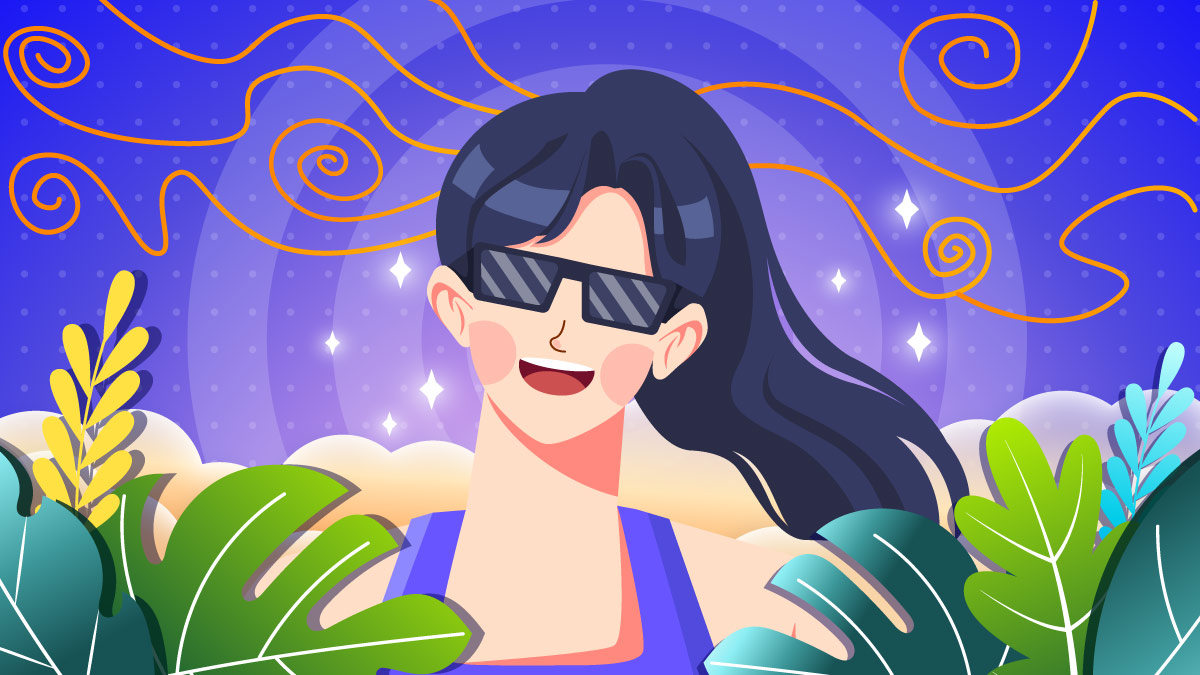 It's challenging to go a day without hearing about the health benefits of CBD oil.
People are using CBD (cannabidiol) for everything from anxiety to depression, pain, seizures, inflammation, insomnia, and skin conditions.
Many prominent studies have highlighted CBD as a safe and effective alternative for conventional treatment options when it comes to the above health problems.
But can CBD oil get you high?
CBD naturally occurs in cannabis plants, so it's natural to ask this question.
However, the type of cannabis used for making CBD oil plays an important role in whether or not the product will get you high.
In this article, we'll clear up any confusion about the effects of CBD. We'll also cover the differences between CBD and THC to help you understand how these two compounds influence your brain.
Can CBD Oil Get You High?
The short answer is no.
This is one of the misconceptions about CBD that must be turned around. CBD oil doesn't get you high as long as it contains up to 0.3% THC.
CBD doesn't have intoxicating properties. It can make you feel calm and relaxed, but these effects aren't even close to what you get from consuming marijuana.
However, not all CBD oils are created equal.
Some CBD products are produced from marijuana plants, and as such, they may contain a significant amount of THC (5% and up). These products can produce a psychoactive high. However, they also contain high levels of CBD due to selective breeding of the strains used for extraction, so the high will be more balanced.
Speaking of CBD and THC, let's have a look at how these compounds interact with our bodies and with each other.
Differences Between CBD vs. THC
Understanding the difference between CBD and THC should clear up any confusion you may have about the possibility of getting high from CBD oil.
Let's discuss THC first.
What is THC?
THC is the only compound in the cannabis plant that can make you feel high. Once it enters your circulatory system, it binds to the CB1 receptors in the brain and spinal cord, producing sensations of euphoria, deep relaxation, and changes in sensory perception.
THC can act on our mood, memory, pain perception, and other important functions such as fertility or appetite.
The nature of THC is biphasic, which means that low to moderate doses can ease anxiety and relieve stress, whereas higher doses can elevate anxious feelings and trigger paranoid thinking patterns.
What is CBD?
CBD won't get you high in a way that THC does, as it doesn't have a direct bond with any of the cannabinoid receptors in the brain and central nervous system.
Instead, CBD sends signals to the endocannabinoid system (ECS) to produce more of its endocannabinoids and help the body maintain a state of balance between all biological processes. This balance is known as homeostasis.
CBD can reduce anxiety, ease pain, reduce inflammation, improve joint function, help with attention problems, promote neuroprotection, and more.
CBD also blocks the sites of receptors to which THC wants to bind, reducing its psychoactivity. At the same time, CBD has been shown to enhance the anti-inflammatory and pain-relieving properties of THC. On the other hand, CBD extracts need, at least some amount of THC, to unlock the full potential of CBD. The synergy between cannabinoids and terpenes in the cannabis plant is referred to as "the entourage effect."
What Does CBD Feel Like?
Now that you know what CBD can't do — it can't get you high — you're probably wondering what to expect when you take CBD oil for the first time.
Like we said, CBD doesn't have a direct affinity with any cannabinoid receptors, although it acts on more than 65 identified molecular pathways.
While THC is a cannabinoid agonist, CBD is a modulator of the endocannabinoid system.
CBD signals the ECS to release more endocannabinoids while slowing down their breakdown. This, in turn, allows more of your native cannabinoids to circulate in the body.
Most users describe the effects of CBD as a surge of unwinding sensation combined with relief running through the body and mind when inhaled or taken sublingually.
Many first-time users report first results within 15–30 minutes after taking CBD oil, or within 2–5 minutes after inhalation. Oral products such as edibles and capsules need more time to show their effects, usually up to 120 minutes.
To sum up, CBD doesn't get you high, but instead:
Makes you feel relaxed
Improves your focus
Promotes a healthy response to stress
Helps you stay calm
Most of the time, you'll hear people saying that CBD is non-psychoactive when they refer to its effects.
Is it?
Or does it simply lack intoxicating properties?
Is CBD Really Non-Psychoactive?
Since CBD doesn't get you high, you might think that it's not psychoactive.
Well, let's take a look at the definition of the word "psychoactive."
According to the Merriam Webster Dictionary, psychoactive means affecting the mind and behavior.
While CBD won't directly affect your behavior, it positively does affect the mind. For example, by helping you cope with stress and reducing anxiety, CBD can help you get in the right mood, stay productive, and less likely to have temper tantrums.
Conclusion?
CBD is psychoactive.
But so can be your friends; or your electronic equipment; or anything that makes you happy or angry for that matter.
There's a fine line between psychoactive and intoxicating.
What Type of CBD Oil Can Get You High? How Are CBD Oils Made?
Most CBD oils are produced from hemp plants, which are specifically bred for their high CBD content and only a negligible amount of THC.
What do we mean by negligible amounts of THC?
Hemp contains 0.3% of THC or less per dry mass, whereas marijuana may contain anywhere between 5–30% THC.
If you have a product with less than 0.3%, it won't get you high.
That's why hemp-derived CBD oil is federally legal. Under the 2018 Farm Bill, hemp has become an agricultural commodity and can be grown for a variety of uses, including health supplements such as CBD extracts.
Despite different sources, all CBD oils are produced using the top-standard extraction method — CO2 extraction. This technology involves pressurized CO2 that changes its state from liquid to gas during the extraction process. It strips the beneficial compounds off the original plant without additional heat or solvents. CO2 extraction yields pure and consistently potent extracts.
Other Cannabinoids that Could Make You Feel High
Full-spectrum CBD oil contains other compounds on top of cannabidiol, including minor cannabinoids and terpenes.
The majority of cannabinoids are non-intoxicating, but there are two trace molecules that can produce similar effects to THC. Such as Delta 8 THC, and this cannabinoid can get you high.
THCV
THCV has a similar molecular structure to THC. Since it can only be found in trace amounts, it would have to be isolated in larger amounts to get the user high. THCV alone can have an intoxicating effect, but not in a way that could cause or worsen anxiety. In fact, THCV elevates the mood and enhances focus while mitigating the intoxication from THC.
Other health benefits of THCV include its ability to reduce paranoia, stimulate bone growth, and slow down the development of neurodegenerative disorders.
CBN
CBN starts to form when you expose THC to heat and oxygen, which is why high levels of CBN can be found in poorly stored or aged cannabis. While not intoxicating per say, CBN induces potent sedating effects, which get strengthened in the presence of THC.
Marijuana CBD Oil Can Get You High
Like we said, CBD can be extracted from hemp and marijuana plants.
Although marijuana-derived CBD oil is produced through the same processes as hemp-derived CBD, it contains more THC — between 5–30% — depending on the THC content of the strain used for extraction.
Marijuana CBD oil is only legal in states that have approved marijuana for medical or recreational use. Make sure that you're familiar with the cannabis laws in your state to avoid crossing the law.
Hemp CBD Oil Can't Get You High
Since there are only trace amounts of THC in hemp-derived CBD oils, they can't get you high.
However, you can still experience a wide range of health benefits associated with using cannabinoids. People use CBD oil to feel focused, relaxed, invigorated, pain-free, and better rested on top of many other goals.
Unlike marijuana CBD oil, hemp-derived products are legal in all 50 states. You can find them online as well as in local head shops, vape stores, pharmacies, and health retail outlets.
CBD Oil and Getting High: The Bottom Line
CBD oil can do many great things for your health. What it cannot do, however, is get you high — as long as it contains 0.3% THC or less.
Hemp is grown to boost the CBD content in the flowers while lowering the concentration of THC so it doesn't induce intoxication.
Don't confuse the marijuana high with relaxation or sedation caused by higher doses of CBD oil. Hemp products won't directly influence your behavior.
Getting high off of CBD oil is only possible if it comes from mature marijuana plants. But then again, not every state in the U.S. allows medical or recreational marijuana use, so make sure that you know the local law and always read the product's label or lab reports to confirm both the CBD and THC content in your CBD oil.
If it reads less than 0.3% THC, then you have a 100% legal product that won't get you high.