Is Weed Legal in Portland, Oregon? (March 2023)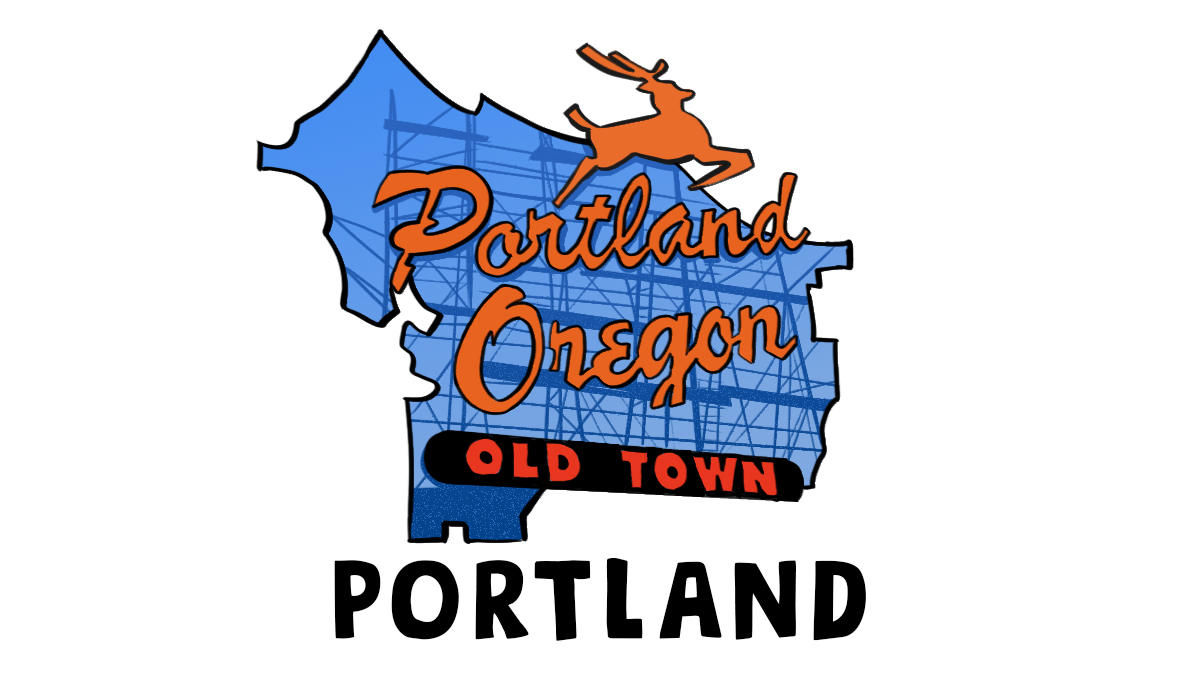 This article provides a complete guide to marijuana and its legal status in Portland. We discuss recreational and medical laws and answer some of the most frequently asked questions about possession, cultivation, traveling, and hemp-derived products in Portland.
Adult-use (recreational) marijuana is legal in Portland. Adults aged 21 and older can purchase and possess up to 1 ounce or lower in public or 8 ounces at home.
The state of Oregon also has a medical marijuana program for patients. You must be at least 18 years old to apply for a medical marijuana card in Portland. Under-age patients must have written consent from their parents or legal guardians.
You can grow up to 4 marijuana plants at home and possess no more than 10 cannabis seeds.
Delta-8 THC is legal in Portland, but it may soon become outlawed along with other isomers of THC.
Read on to learn more about the legal status of marijuana in Portland.
Is Weed Legal in Portland?
Yes. Weed is legal in Portland for both medical and recreational use. However, these groups are subject to different regulations and possession limits.
Related: Is Marijuana Legal in Oregon?
Here's what you need to know.
Is Recreational Marijuana Legal in Portland?
Yes. If you're 21 or older, you may purchase marijuana from one of the recreational dispensaries.
Personal purchase limits include:
1 ounce of flower
1 ounce of concentrate
16 ounces of edibles
72 ounces of beverages
10 cannabis seeds
You may also possess up to 8 ounces of flower at home.
Is Medical Marijuana Legal in Portland?
Yes. Oregon was one of the first states to have introduced a medical marijuana program in the United States. Medical cannabis has been legal for patients since late 1998, four years after California created the first medical marijuana framework.
Medical patients pay no tax on marijuana and can possess higher amounts of cannabis products than recreational users.
Penalties for Marijuana Possession
Wondering what happens in Portland when you're carrying more marijuana than is legally approved?
Here are the current penalties for possession:
Possession of more than 1 ounce but up to 2 ounces is a civil violation punishable by just a fine. You may need to pay $650 for this "extracurricular" amount.
Being caught with more than 2 ounces but less than 4 ounces is a misdemeanor that can land you a fine of $2,500 on top of 6 months in jail.
If you carry more than 4 ounces, you may face up to 1 year in jail and have to pay $6,200 in fines.
Different limits apply to private possession. You can store up to 8 ounces of cannabis flower. Crossing that barrier means you're risking six months in prison and $2,500 in fines. Penalties increase with the amount of weed you're caught with.
Is Weed Decriminalized in Portland?
Yes. Weed is decriminalized in Portland up to a certain amount.
You can possess up to 1 ounce of cannabis flower in public and up to 8 ounces at home. Having these quantities of weed will result in no fines or jail time.
What's the Future of Cannabis Legalization in Portland?
Oregon is paving the way for other states regarding cannabis legalization — and beyond.
In 2020, two bills were passed that decriminalized all drugs in the state.
The first measure, the Oregon Psilocybin Program Initiative, allows certified therapists to legally prescribe precise, regulated doses of psilocybin — the active hallucinogenic compound in "magic mushrooms" — as part of a treatment.
The other bill, the Oregon Drug Addiction Treatment and Recovery Act, removed criminal penalties for the possession of all drugs for personal use. If the police find small quantities on you, it will be treated as a violation similar to breaching a speed limit.
Delta-8 THC: A Better and Federally Legal Alternative to Marijuana in Portland?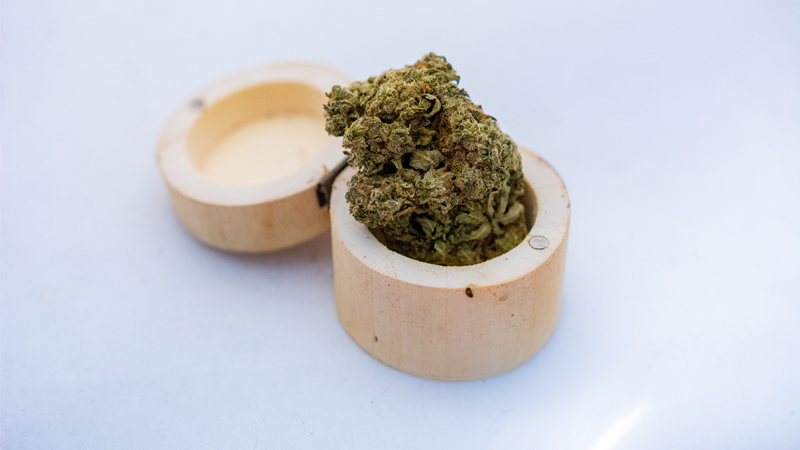 There's virtually nothing you can't do with cannabis in Portland, as long as you're doing it according to the letter of the law.
However, not all cannabis users can enjoy the psychedelic effects of delta-9 THC from marijuana.
This is where hemp-derived psychoactive cannabinoids come into the picture.
One of them is delta-8 THC.
Delta-8 THC vs. Delta-9 THC
Delta-8 THC is an isomer of delta-9 THC. In plain English, both compounds have similar chemical formulas, but their molecular structure is slightly different.
Delta-9 THC comes with a double bond at the ninth carbon chain; meanwhile, delta-8 THC has this bond at the eighth chain.
This seemingly minor difference changes the potency of delta-8 THC. In essence, delta-8 is about 50% as potent as delta-9 THC.
For some users, this difference becomes major.
Here's why.
Cons of Delta-9 THC from Marijuana
Delta-9 THC is a mildly psychedelic compound that stimulates the endocannabinoid system (ECS) by binding to the specialized brain and central nervous system receptors.
That's why low doses of THC make you feel relaxed, free from pain, and happier. You can also experience a boost in cognitive functioning.
However, when you take a larger dose, you can get high — feeling euphoric, hungry, and sleepy. Your perception of time and surroundings may also change, increasing your sensitivity to visuals and sounds.
Most people can enjoy being under the influence of delta-9 THC, but not every cannabis aficionado is that lucky.
Some users can witness the double-edged nature of delta-9 THC when they take more than enough.
The side effects of taking too much delta-9 THC include:
Anxiety
Paranoia
Feelings of discomfort
Cold sweats
Dizziness
Confusion
Increased heart rate
Short-term memory problems
Effects and Benefits of Delta-8 THC
Since delta-8 THC is twice less potent as delta-9 THC, its effects aren't as powerful on the brain.
You'd need to double your normal dose of delta-8 THC to reach the same intensity of the buzz as with marijuana.
That's not to say anxiety and paranoia don't happen with delta-8. They do if you take more than enough, so it's important to use your extracts responsibly.
Many people are turning to hemp-derived delta-8 THC because it offers similar health benefits to delta-9 THC, such as:
Anti-nausea
Anti-inflammatory
Pain relief
Increased appetite
Feelings of calmness and relaxation
Euphoria
Neuroprotection
Is Delta-8 THC Legal in Portland?
Hemp-derived delta-8 THC is federally legal because the 2018 Farm Bill removed all cannabinoids from hemp from the list of controlled substances.
As long as delta-8 THC products contain less than 0.3% delta-9 THC on a dry weight basis, they're legal at the federal level.
Still, states retain their right to modify federal law according to their own ruling.
That's what happened in Oregon.
Delta-8 THC and other isomers of THC became illegal on July 19, 2021, with the passing of HB 3000.
According to the bill:
(3) (a) "Artificially derived cannabinoid" means a chemical substance that is created by a chemical reaction that changes the molecular structure of any chemical substance derived from the plant Cannabis family Cannabaceae.
(b) "Artificially derived cannabinoid" does not include:
(A) A naturally occurring chemical substance that is separated from the plant Cannabis family Cannabaceae by a chemical or mechanical extraction process;
(B) Cannabinoids that are produced by decarboxylation from a naturally occurring cannabinoid acid without the use of a chemical catalyst; or
(C) Any other chemical substance identified by the commission, in consultation with the authority and the department, by rule.
The reason why Oregonian lawmakers decided to ban these products is that it's difficult to run accurate lab tests for the presence of the chemicals used for converting CBD into THC.
To wrap it up, buying delta-8 THC in Portland is a risky business. You're doing it at your peril.
Benefits of Buying Delta-8 THC Online
Buying delta-8 THC online is a better alternative to local delta-8 shopping because it offers you a few perks that you won't find in traditional stores:
Lower prices: with no middleman involved, online retailers can offer lower prices on products of the same grade as you can find in a local store. You can further save more money by using coupon codes or joining reward programs and subscription orders.
Higher transparency: when you buy delta-8 offline, you can only rely on the store owner's perception of what's high-quality and what's not. With online stores, your research arsenal stretches.
Convenience: that's the name of the game. Buying delta-8 THC online means you can compare different formulas and prices from several vendors without having to leave your house. You're unrestricted by time and place, and the only odds are that you need to wait 2-3 days for the package to be delivered. Still, it's worth waiting for a couple of days for a safe, certified, high-quality d8 product.
Best Online Delta-8 THC Stores in Portland
Finding a trustworthy supplier of delta-8 THC products takes a lot of time and effort. You can't take anything at face value because you may end up with a fraudulent or contaminated d8 product that contains hardly any delta-8 THC.
Don't feel like reading the lab reports and combing through customer reviews? Feel free to use my recommendations below. These two brands are the leading names on the hemp scene, offering unmatched integrity, transparency, and product quality.
1. Area 52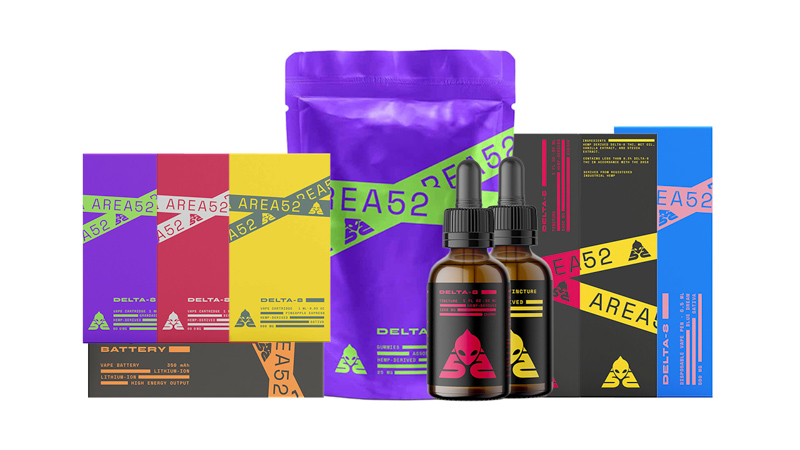 This Nevada-based manufacturer specializes in premium-grade delta-8 THC extracts from pure distillate. Its collection features tinctures, edibles, pre-rolled joints, and vape carts.
These products are fairly potent — with 25-40 mg of delta-8 THC per serving — and contain high levels of terpenes, contributing to synergistic effects and potentiating the effects of delta-8.
Area 52 tests its products at different production stages for potency and contaminants, such as pesticides, heavy metals, solvents, bleaches, and mold.
The brand has recently released a new line of full-spectrum products, including novel formats, such as delta-8 THC honey and HHC gummies, as well as more traditional options like CBG energy gummies, CBN sleep gummies, immunity gummies, and CBD oil.
2. Finest Labs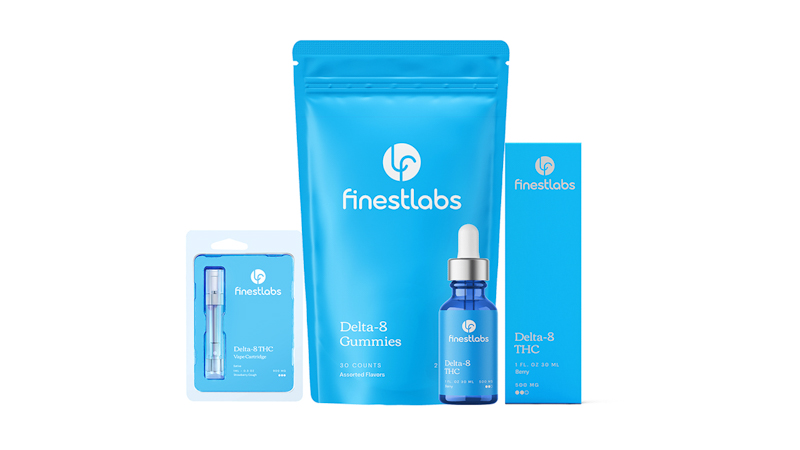 Finest Labs is my go-to recommendation for beginners who feel overwhelmed by the abundance of delta-8 THC products on the market.
The company likes to keep it simple; it offers a humble line-up consisting of tinctures, vapes, and gummies — but make no mistake, the formulas are mastered to perfection.
Finest Labs takes a scientific approach to its products, focusing on details, such as the ratio between delta-8 THC and minor cannabinoids, as well as the number of terpenes to get the most out of each product and cater to different types of users.
Speaking of which, Finest Labs offers an immense selection of botanical terpenes — both single terpenes and unique blends that resemble the aromas and flavors of various cannabis strains.
FAQs
Who can use medical marijuana in Portland?
Doctors in Portland may recommend the use of medical marijuana for the following conditions:
Cancer
Glaucoma
HIV/AIDS
Post-traumatic stress disorder (PTSD)
Cachexia
Severe pain
Severe nausea
Seizures
Persistent muscle spasms
Medical marijuana dispensaries in Portland accept only state-issued cards; there's no option for reciprocity, although since marijuana is legal in Oregon for recreational use, anyone who is 21 and older, including tourists, may legally purchase weed from recreational dispensaries.
Can you grow weed in Portland?
If you're a recreational user, you may possess up to four plants per household.
Registered medical marijuana patients may grow up to six mature plants, which must be cultivated at a registered grow site address.
Caregivers can't be growing for more than four patients at a time and can't grow more than six mature plants per person.
Can you smoke marijuana in Public?
No, using marijuana in public places is illegal and can result in a citation, although you shouldn't receive a fine. However, I suggest that you limit your consumption to private properties as part of the social contract.
Can you travel with marijuana in Portland?
Yes, traveling with marijuana is legal in Portland, as sling as your weed is in a closed container and away from the driver's reach.
Like everywhere else, you can't drive while under the influence (DUI) of any intoxicating substance, including cannabis.
The penalties are severe for driving while high. They start at 48 hours under arrest and increase with subsequent offenses. Penalties are significantly higher if a minor is a passenger in the car.
Is buying weed online an option in Portland?
Yes. There are many recreational dispensaries offering weed for delivery. You can order it online and have the package delivered right to your doorstep. It's also possible to buy weed online and pick it up later to avoid standing in lines.
Is CBD oil from hemp legal in Portland?
Yes. The 2018 Farm Bill legalized hemp and its derivatives, making hemp plants an agricultural commodity once again.
US farmers can grow and sell hemp for any use, including ropes, clothing, paper, construction materials, biofuel, food, and health supplements like CBD oil.
CBD oil is available in Oregon without a prescription, and the same goes for Portland. You can find them in cannabis dispensaries as well as in local hemp stores and online.
Since the market is largely unregulated, I recommend buying CBD oil online; you have more tools for checking your potential vendors and can benefit from lower prices.
Buying Weed in Portland: Bottom Line
Portland is a paradise for cannabis aficionados. The state is one of the leaders in cannabis reforms and attempts to take the crown when it comes to the reform of psychedelic mushrooms.
These moves result from the apparent failure of the war on drugs and its devastating consequences on the most vulnerable communities. Oregon sets education above superstition — promoting a rational attitude to psychoactive substances.
When it comes to delta-8 THC, lawmakers are less understanding. Isomers of THC will most likely remain illegal in the state (and thus in a grey area overall) until cannabis becomes legal at the federal level and the industry begins to regulate the manufacturing standards of such products.
I hope this happens soon for the good of consumers.