Should You Refrigerate CBD Oil?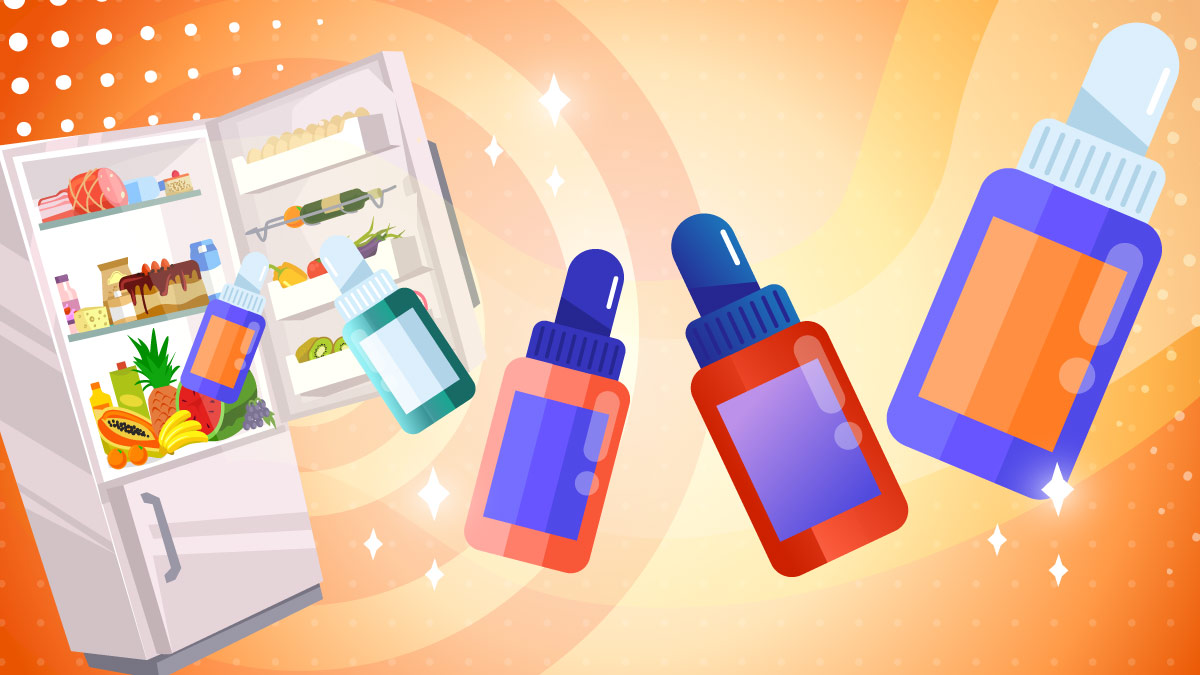 The boom on CBD is reaching its peak, and nothing seems to cause it to plummet any time soon. 
CBD oils are sold everywhere, from organic food stores to dispensaries and specialty online stores. And while you can find CBD oil on the shelves without being refrigerated, some users argue that CBD oil needs to be chilled to preserve freshness.
Others claim that all you need to do is keep your CBD oil in a cool and dark place without the need to refrigerate or freeze it.
So, what's the proper way to store CBD oil? Does it need to be refrigerated, or can you store it at room temperature provided that no direct heat and air reaches the extract?
Let's find out.
Does CBD Oil Need to Be Refrigerated?
If you want to maintain proper shelf life and reap all the benefits of CBD oil, proper storage is paramount. 
As mentioned above, you need to avoid exposure to sun and air, as these two factors cause cannabinoids and terpenes to degrade — compromising the potency of your product.
But do you really need to refrigerate CBD oil to preserve the active compounds? 
Not necessarily.
Of course, refrigerating CBD oil may be recommended if you buy CBD in bulk and plan your supplies one year ahead. That's because CBD oil's shelf life is around 1 year.
However, if you regularly use CBD oil and repurchase it month after month, refrigerating your CBD oil makes little sense. Your bottle will last you long enough if you store it in a cool and dry place.
When you refrigerate CBD oil, it may thicken up in the bottle, making it more difficult to dose — especially if you use high-strength CBD oils that contain fractions of botanical compounds like waxes and chlorophyll.
Should You Freeze CBD Oil?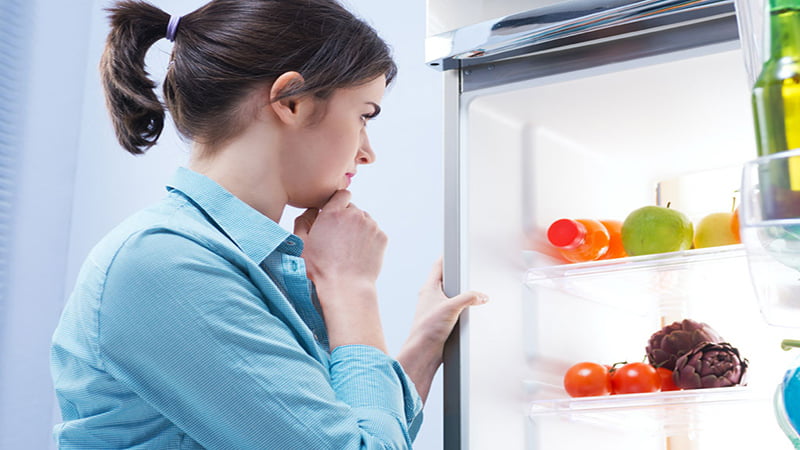 Similar to keeping CBD oil in a fridge, freezing it makes sense only if you stock up for months to come. Otherwise, there's no need to place it in the freezer.
Moreover, extremely cold temperatures can affect the oil's consistency and viscosity, especially if it's mixed with carrier oils like coconut oil — which solidifies at low temperatures.
Freezing CBD oil can also cause the chemical compounds of CBD oil to behave differently. When frozen, the oil can be difficult to draw out from the bottle, creating an unnecessary mess.
When you take CBD oil out of the fridge or freezer, it can look a bit cloudy, which may seem strange, but the good news is that it doesn't negatively affect the quality of CBD.
Don't panic if you've put your CBD oil in the freezer because you didn't know how to store it properly. Let it sit at room temperature for a few hours so that it returns to its normal state.
Just don't put it in an oven because high temperatures will cause the active ingredients to degrade.
What's the Shelf Life of CBD Oil?
CBD oils typically last for about one year. With alcohol-based tinctures, this shelf life is extended to two years. However, how long CBD oil will last ultimately depends on how you store it.
By knowing some important factors, you can extend the shelf life of your CBD oil without putting it in the fridge.
Quality:

high-quality products are more time-resistant. And when it comes to the quality of CBD oil, you need to consider both the quality of your extract and the additional ingredients, such as the carrier oil, flavorings, etc.
Ingredients:

Aside from the quality, various ingredients can affect CBD oil's shelf life.
Extraction Method: The 

CO2 extraction method

is the golden standard for making CBD oils because it doesn't use toxic solvents that could leave dangerous residue at the bottom and compromise the stability of hemp compounds.
Packaging:

Reputable CBD companies use dark bottles to preserve the freshness of their CBD oils. That's because dark containers prevent exposure to light and minimize the risk of breaking down cannabinoids over time.
How Long Is My CBD Oil Good for Once I've Opened It?
As mentioned earlier, proper storage can extend the shelf life of CBD oil without refrigerating it. Once you've opened the bottle, the potency and the overall chemical profile of the product should remain unchanged for 6 months, assuming that you keep it in a cool and dark place. Lower temperatures can preserve the fragile compounds in the product, keeping it fresh for longer.
How Do I Know If My CBD Oil Is Still Safe to Use?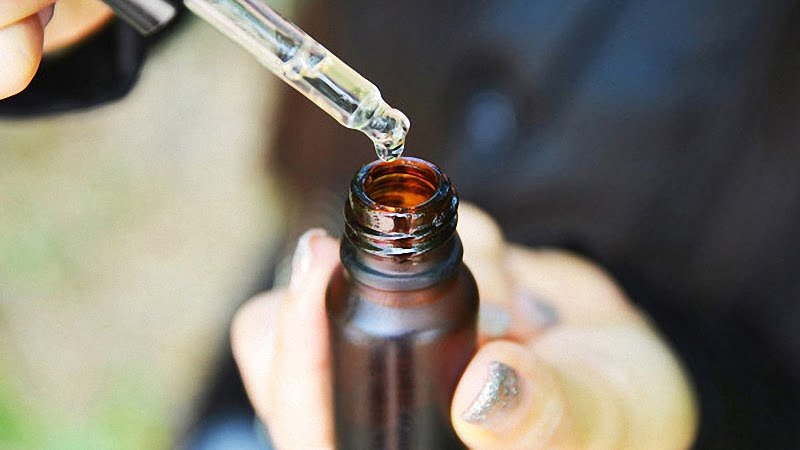 Since CBD oils are categorized as health supplements, they do expire. They come with an expiration date to give the user an idea of whether or not they can safely use the product. However, sometimes the label falls off, and at other times, you may simply not read the fine print. 
This is where common sense may lend a hand.
There's an easy way to tell the difference between CBD oil that's safe to use and a product that has gone bad. Simply take a look at its color. The darker it gets, the less potent the effects will be. Therefore, once you notice any changes in the color, consume the oil as soon as possible.
The smell is another good indicator. If your CBD oil smells funky and odd, it may have gone bad. Unless flavored with terpenes or sweeteners, it should taste nutty and earthy. When you notice that the flavor is off-putting, then the oil is probably expired.
Will I Get Sick from Taking Expired CBD Oil?
If you've just taken a dose of CBD oil and it tastes funky, don't worry. In fact, the oil will just degrade and lose potency in the worst-case scenario. This means that you may not be reaping the full benefits from your product as a result — but it's unlikely that the oil will make you sick.
Main Factors Affecting CBD Oil's Storage Conditions
Now you know that CBD oil doesn't need to be refrigerated to maintain freshness. But what exactly causes CBD oil to lose quality and potency — and how do you prevent it?
There are three factors that can affect CBD oil's storage conditions:
Temperature:

high temperatures can weaken the potency of CBD oil. When exposed to heat, the cannabinoids and terpenes contained in the oil start to degrade. High heat breaks down the essential components in CBD oil, so it should be stored at room temperature. 
Light:

when your CBD oil is exposed to too much light, its quality may degrade. Even the dark-tinted bottles don't block the light completely, so you can never be too cautious. Don't rely on the oil's packaging and keep it in your cabinet or drawer, avoiding exposure to direct sunlight.
Air:

if you're wondering why CBD oils are packaged in small volumes up to 30 milliliters, that's because the manufacturer wants you not to wait too long to consume it. CBD interacts with molecules found in the air, such as oxygen, carbon dioxide, and nitrogen; it's the oxygen that causes the greatest damage to the product. When oxygen molecules reach CBD oil, it will degrade faster.
How to Store Your CBD Oil the Right Way
CBD oil is very reactive to light, heat, and air, and can start to lose potency if stored improperly. The best way to store CBD oil is to keep it in its original container. Dark bottles do a decent job at preventing contact with the light, so all you need to do is find a cool and dark spot somewhere in your house. Anything like a medicine cabinet, drawer, or bathroom closet should suffice.
Final Thoughts on the Proper Storage and Refrigerating CBD Oil
Contrary to a popular belief, CBD oil doesn't need to be refrigerated. CBD products have a very long shelf life on their own — between 1 and 2 years — so as long as you meet the proper storage conditions, it shouldn't go bad or lose potency.
Keeping CBD oil in a fridge makes sense when you buy CBD in bulk; for example, you stock up for a full year and want to make sure that the first unopened bottle remains fresh when it's time to take off the seal. Otherwise, refrigerating CBD oil may cause it to change consistency, translating into dosing difficulties.
If you want your CBD oil to come back to its normal state after taking it out of the fridge, let it sit for a few hours at room temperature.
There are 3 environmental factors to avoid when storing CBD oil: light, heat, and air. All of them can cause your product to degrade by breaking down the cannabinoids and terpenes in your extract. It's best to keep CBD oils in a medicine cabinet or office drawer if you want to preserve their freshness.
Similar to refrigerating CBD oil, freezing is possible but only if you have large quantities of CBD oil in your pantry and want to make sure they last you for the declared time.
Other than that, the best solutions are the simplest ones.
What are your storage tips for CBD oil users? Share them in the comments below!