Best CBD Capsules on Amazon: Can You Buy Hemp Pills on Amazon?
When you browse Amazon for CBD products, you'll see thousands of results popping up with regard to your question.
Alas, none of these products are real CBD extracts.
In fact, vendors on Amazon take advantage of the lack of regulations surrounding the CBD space — churning out products containing hemp seed oil instead of the actual CBD.
When it comes to buying CBD capsules on Amazon, the abundance of options doesn't matter because the e-commerce giant doesn't have a CBD-friendly policy as of now.
Here we explain the confusion around buying CBD capsules on Amazon — and where to find the real CBD instead.
Can You Buy CBD Capsules on Amazon?
Amazon has drawn out specific vendor policies, a few of which apply to products that aren't allowed for sale.
For instance, the company's Gambling & Lottery policy says that, while the site allows "non-functional" slot machines created for display as toys, real money-operated slot machines are banned [1]. If you want to sell such products, you'll need to look for another marketplace.
As for CBD products, they're specifically listed on Amazon's "Drugs & drug paraphernalia" page [2]. As stated by Amazon's team, "Listings for products containing cannabidiol (CBD) are prohibited. The statement continues to explain that products with full-spectrum CBD oil, phytocannabinoid-rich hemp oil, or any CBD product mentioned by LegitScript as "CBD-rich" are off-limits as well.
If that's the case, then why does Amazon have so many results popping up when you type "CBD capsules" in its search bar?
It's all about details.
How to Tell If You're Looking At Fake CBD Capsules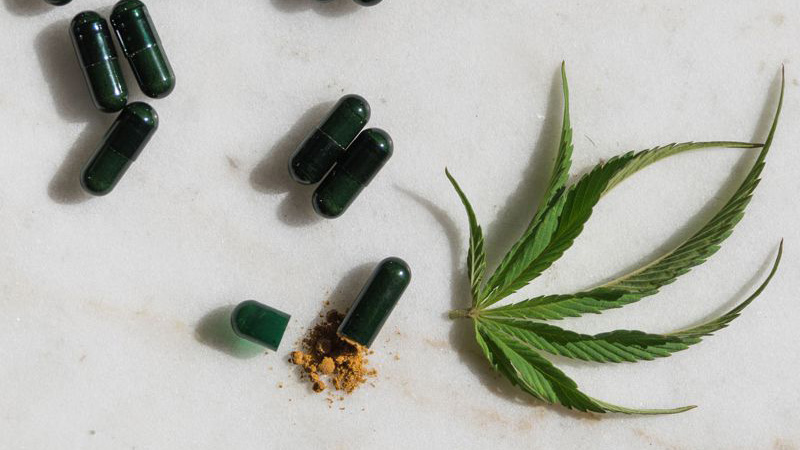 There are three indicators that you're looking at capsules with hemp seed oil instead of real CBD capsules.
Here's how to spot them:
Labels Don't Say "CBD" Capsules
When you search for CBD capsules or other CBD supplements on Amazon, you'll notice that the label comes with figures like "2000 mg." But after a closer examination of the label, you'll notice that it doesn't say anything about "CBD."
And that's the catch.
A bottle of CBD capsules featuring "2000 mg" without pointing to CBD means that the product doesn't contain 2000 mg of actual CBD.
Instead, it contains 2000 mg of phytonutrients from hemp seed oil and other ingredients.
New consumers can get pretty confused when they search through Amazon for CBD capsules, only to find out they've purchased hemp oil that contains no CBD at all.
If you already purchased one of the hemp products sold on Amazon, you won't be able to reap the benefits from CBD — because it's not there.
There's No CBD On the Ingredients List
When you look at the "CBD capsules" sold on Amazon, you'll notice that some of these products not only have confusing labels but also claim to contain ridiculously high amounts of CBD.
Products that only give the appearance of high-strength CBD capsules will have numbers like 40,000 mg or 150,000 mg of hemp extract.
And they're not lying to you in any way.
That's because the product is referencing the amount of hemp oil in the formula.
If you want to make sure you're buying legitimate capsules, always make sure to check the list of ingredients. CBD products should contain "CBD oil," "phytocannabinoid-rich hemp oil," or "full-spectrum hemp extract." These are the only terms to describe cannabidiol.
CBD Capsules at Amazon Have Ridiculously High Amounts of Milligrams
This problem isn't unique to CBD capsules — oils and creams go by the same token. For example, you can find "hemp creams" with 10,000 mg or 20,000 mg, both of which are ridiculous claims in the CBD space.
Creams usually don't contain more than 2,400 mg of pure CBD, while oils can come with up to 5,000 mg.
Moreover, high-strength CBD capsules contain lab-grade cannabidiol, which is more expensive than hemp seed oil. When you take a look at all those "extra potent" hemp products on Amazon, you'll notice they come with suspiciously low prices — which should already make your eyebrows lift in doubt.
Will Amazon Ever Allow the Sale of CBD Capsules?
As CBD products are gaining global approval thanks to their wide range of health benefits and excellent safety profile, it's possible that Amazon will allow the sale of CBD capsules in the future.
In addition, the Food and Drug Administration (FDA) has recently announced that they are going to investigate the safety and efficacy of industrial hemp extracts.
These two factors can make Amazon reconsider its policies toward cannabidiol products, setting the example for other e-commerce stores and retail chains to follow through.
Where to Buy CBD Capsules, If Not on Amazon?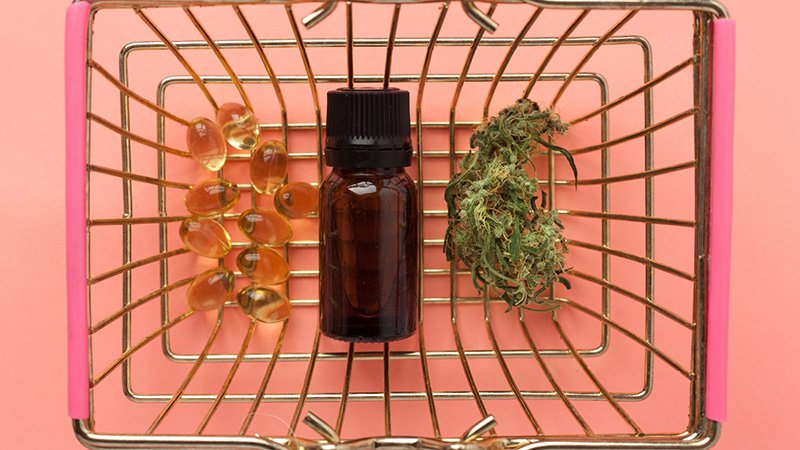 Even though Amazon's current policies prevent people from buying real CBD capsules, you can still find high-quality CBD products if you know where to search for them. The best deals on decent CBD products are found in reputable online stores.
Online retailers have better prices on their products than local vendors because they can cut out the middleman. With no extra costs associated with running a physical shop. You can take advantage of gift cards, coupon codes, discounts, or reward programs to save money on premium products.
Another benefit of buying CBD capsules online is the wealth of choice. When you shop for CBD oil online, you can browse through hundreds of products in the comfort of your home — saving not only money but also precious time.
Not to mention that online stores are usually run by professionals who are knowledgeable about hemp and CBD.
Regardless of where you choose to buy your CBD capsules, we have some tips for you that will make the whole process hassle-free.
How to Shop for CBD Capsules
If this is your first time buying CBD capsules, you should pay attention to a few details that will help you distinguish between real CBD capsules and fake hemp oil pills.
Here's what you need to know:
1. Look for Products Whose Labels Clearly Say "CBD"
If you want to find the best CBD capsules possible, focus on products that actually have "CBD" written on their labels. If the label doesn't mention CBD, you're probably looking at capsules containing hemp seed oil and.
2. Pay Attention to the Product's Potency
The amount of milligrams on the bottle can tell you a lot about the product. Do your capsules say how much total CBD, or how much CBD per capsule they provide? Or does it just say "10,000 mg of hemp extract?" If the product doesn't feature CBD on the list of ingredients, it doesn't matter how many milligrams are inside — because there's no CBD there.
3. Watch Out for Trap Words
As mentioned earlier in the article, there are certain words that should make you wary of the product's quality. Watch out for terms like "hemp oil" or "hemp capsules" instead of "CBD capsules." Anything that doesn't clearly state the CBD content in your product should make you feel suspicious about your purchase. Another indicator that you're looking at fake CBD capsules is the extremely high potency on the label. Figures like 20,000 or 40,000 milligrams should make you reconsider your choice.
4. Make Sure the Product Has Been Tested by a Third-party Lab
Always make sure that your CBD capsules have been tested by an independent laboratory for potency and purity. If the company you're looking at doesn't provide lab reports from content analysis, look for another vendor.
Third-party testing in cannabis not only for delta 8 but also for CBD is paramount because it's the only way to verify the contents of your CBD capsules in this unregulated market. The lab analysis should confirm the amount of CBD in the product and the lack of contaminants or dangerous additives, such as pesticides, heavy metals, or solvents.
These lab reports are usually presented in the form of Certificates of Analysis (CoA).
If you can't find the lab reports on the company's website, ask the customer service to send them to you via email.
5. Start with a Simple Formula
CBD capsules are available in different formulas, containing a range of supportive ingredients to either enhance or complement the health benefits of cannabidiol.
However, if you're new to CBD, we recommend starting out with a simple formula that contains a CBD extract and carrier oil. Other ingredients may bring too much confusion to the table, so it's best to keep things simple at first.
Once you're familiar with the basic formulation, you can experiment with different ingredients to personalize your experience with different types of cannabinoids and terpenes. You can also check our recent article on how to make CBD oil at home using simple ingredients.
Key Takeaways on Buying CBD Capsules on Amazon
Buying CBD capsules online is easy, convenient, and more cost-effective than shopping locally. However, if you're looking for CBD capsules on Amazon, you may end up feeling disappointed.
Similar to other retail chains like Walmart, Amazon might look like they sell CBD products. However, the only hemp extracts available at its store are those containing hemp seed oil — which has nothing to do with the health benefits of CBD. These retail stores do not allow the sale of CBD products.
Any person trying to sell you CBD capsules on Amazon is actually lying to you. CBD is extracted from the flowers of mature hemp plants, which contain high levels of cannabinoids and terpenes. Hemp seed oil, as the name suggests, is made from the seeds. But the seeds don't contain any of these compounds despite being dense in nutrients.
If you're looking for high-quality CBD capsules online, choose companies that provide relevant third-party lab reports for their products. The capsules should also list the exact amount of CBD (total and per capsule) and have it mentioned on the list of ingredients.
Check out our recommendations of the best CBD capsules to find products that work and are safe for your health.
Have you ever bought "CBD" capsules on Amazon? Leave us a comment below!
Related: Can You Buy CBD Gummies on Amazon?