CBD and the Immune System: Can Hemp Oil Boost Your Immunity?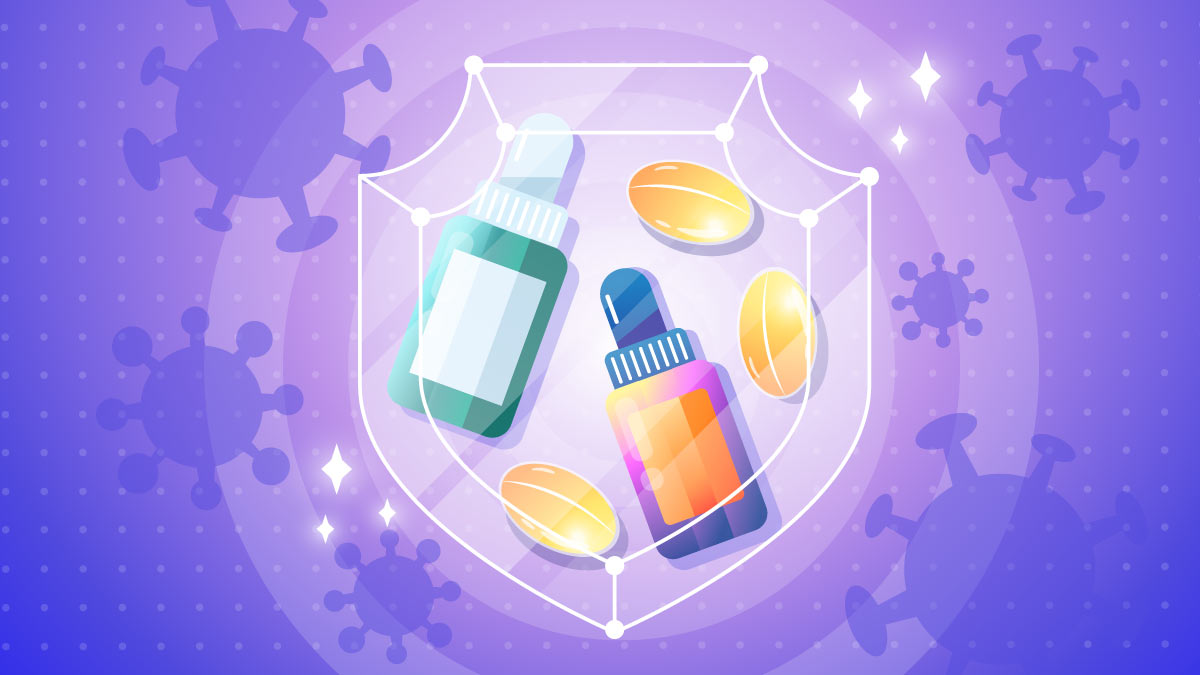 Some suggest that CBD possesses immunomodulating properties, but what does this mean? What we do know is that individuals suffering from autoimmune disorders, such as rheumatoid arthritis often use cannabis as an alternative form of therapy. 
Is using cannabis, specifically CBD, useful for decreasing inflammation in the body? Is it something generally healthy individuals could also benefit from? Is there a way it could potentially boost our overall immune health? 
It's no secret that the endocannabinoid system and the immune system are interrelated. Let's explore some of the links between cannabidiol and immunity. 
CBD For The Immune System
Before we dive deeper into the benefits of using CBD oil for the immune system, let's get a good understanding of how our endocannabinoid system operates.
Our endocannabinoid system, or ECS, is a network of receptors and cannabinoids that regulate many functions of the human body. One of the functions being its role as an "immuno-cannabinoid" modulator. 
Communicative molecules in the ECS work as a signaling mechanism, which provides instructions for the immune response. These instructions provide information regarding the body's immune system that tells it when to engage in defense, how strongly to engage, and where to engage. 
Can CBD Boost Your Immune System?
Your body is exposed daily to hundreds of thousands of diseases, infections, viruses, and bacteria. If we had no immune system, even the common cold could become fatal. The cells, tissues, and organs that make up our immune system work together to eliminate foreign particles and invaders.
It's responsible for keeping you healthy, and when you do fall ill, it helps you recover quickly if it's working properly. This complex system is also tasked with identifying cells that are not functioning properly and eliminating them from your body. If your immune system wasn't working, these undesirable cells could multiply. 
CBD & Autoimmunity
Some suggest that the endocannabinoid system may also work to notify the body of incorrect autoimmune responses, where defense cells end up attacking otherwise healthy organs and tissues. This may be the reason why cannabinoids function so well when used for autoimmune conditions, such as multiple sclerosis disease, rheumatoid arthritis, and systemic lupus. 
Although cannabidiol shows promise regarding its part in helping the immune system function better, research is still speculative. We will require many more in-depth studies to have a more solid and thorough understanding of how they interact. 
CBD & Inflammation
We know that cannabinoids may also be able to reduce painful inflammatory responses when taken in certain doses. This is especially true for anyone suffering from the autoimmune disorders we previously mentioned. We also know that compounds that stimulate our ECS can promote new nerve cell generation or neurogenesis. They may even be able to reduce cell degeneration. Something previously witnessed in animal studies. 
If an individual were to suffer a serious traumatic event, such as a head injury, heart attack, or stroke, the lack of oxygen and the high levels of inflammation could severely damage nerve cells. 
Some experts suggest that CBD could protect nerve cells and reduce neuropathic pain because of its antioxidant and anti-inflammatory properties.
The United States government holds a patent on cannabinoids for their many potential health benefits.
Symptoms of a Weakened Immune System
The following infections may recur with a high frequency. Common infections found in individuals with weak immune systems include:
pneumonia

meningitis

bronchitis

skin infections
You may also have a higher risk of experiencing the following if you have a weak immune system:
autoimmune disorders

inflammation of internal organs

blood disorders  and abnormalities, like anemia

digestive problems, such as loss of appetite, diarrhea, and abdominal cramping

growth or developmental delays in infants or children
A doctor can do a blood test to identify whether or not a person has a weak immune system. The test simply shows if an individual has antibodies in the normal range.
The bottom line is that CBD may be able to help boost your immune system. Some research has revealed its anti-inflammatory properties and that it can work as an immunosuppressant and an immunomodulator.
Inflammation is one of the most important processes managed by your immune system. This response helps isolate and target areas that are infected and prevent toxic components from spreading to other areas in the body. Cannabidiol may also be able to reduce your immune system's inflammatory response.
How Does CBD Interact with the Immune System?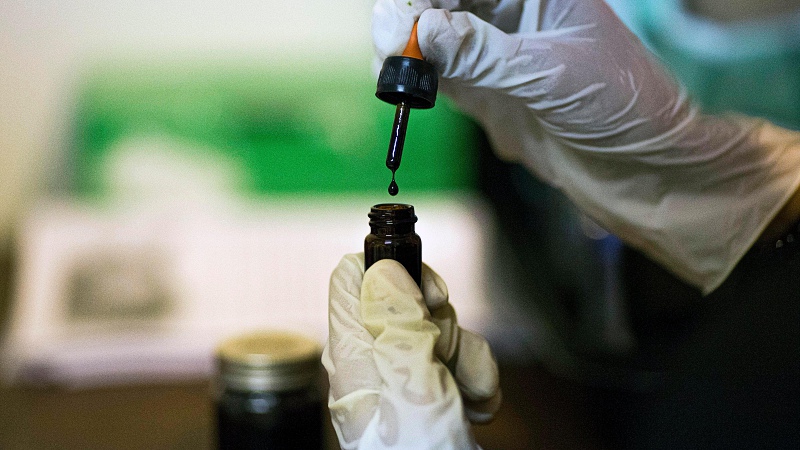 Cannabinoids have some degree of an influence on our immune response. However, we still are not completely sure how to manipulate or administer treatment to achieve the best result possible yet.
What we are aware of is that cannabidiol possesses some potential when it comes to balancing the two major elements of the immune system.
CB2 reception in the ECS is usually found in your immune system. CB1 receptors can also be found in your immune system; however, there are 10-100x more CB2 receptors than CB1 receptors in the immune system. CBD has also been found to work as an immunosuppressant and immunomodulator. Immunosuppressants are agents that can suppress the immune response. They can treat lupus, psoriasis, rheumatoid arthritis, and Crohn's disease as well.
Immunomodulators are agents which are used to regulate or normalize your immune system. Data is also overwhelmingly in favor of the notion that cannabidiol is an immune system regulator. 
Immunosuppressants suppress the body's immune system and ability to fight infections and other diseases. Immunosuppression may be deliberately induced in preparation for bone marrow or other organ transplants to ensure the prevention of rejection of the donor tissue.
Cannabidiol has also been shown to help modulate or suppress the secretion and functioning of cytokines. 
These large groups of proteins are secreted in our body's immune system. It helps regulate inflammation, immunity, and also the production of white blood cells. This allows your immune system to work smarter and keep you happy and healthy.
CBD can also effectively suppress chemokine production. 
A chemokine is a group of cytokines that act as a chemoattractant, which works by inducing an organism or cell to migrate towards it. Chemokines are used to lead immune cells to an infected area; this way, white blood cells can destroy microbes that are invading the infected area. 
CBD can suppress T-Cell function and production in addition to chemokines. This encourages suppression of the immune system's ability to remember invaders. 
CBD vs. Autoimmune Disease 
Cannabidiol may have potential as a treatment for some autoimmune diseases. When it comes to autoimmune diseases, immunity becomes overactive and will begin attacking and trying to destroy healthy tissues, organs, and cells. 
This can occur virtually anywhere in the body and may result in particular body functions weakening or failing, and sometimes in life-threatening conditions.
Three of the most common autoimmune diseases include multiple sclerosis, rheumatoid arthritis, and other chronic skin conditions like psoriasis. Other autoimmune conditions include endometriosis (disorder in the womb's lining), lupus, inflammatory bowel disease, and type 1 diabetes.
Many users with these conditions have found success in using CBD. Inflammation plays a key role in autoimmune diseases, and as a potential anti-inflammatory, cannabidiol might be able to help your body manage the symptoms of the disease. 
CBD's immunosuppressive nature may also be able to help those with hyperactive immune systems that attack themselves instead of functioning properly. 
Final Thoughts on CBD & the Immune System
If you have a compromised immune system or simply want to add something that will support your overall health, CBD could provide some much-needed relief. 
When it comes to using CBD oil for boosting immunity or managing the immune response, the best method of ingestion is tinctures, taken sublingually.
Capsules are another option for using CBD for your immune system, as they are easy to take, bring with you, and they are discrete. This is great for anyone who travels a lot or who doesn't want to taste the flavor of the oil.
If you currently have any serious health conditions or are taking certain medications, you should always speak to your doctor or physician first. You are also encouraged to do your research on the use, dosage, and different methods of ingestion.
References:
Ewa Kozela, Ana Juknat, Nathali Kaushansky, Neta Rimmerman, Avraham Ben-Nun, Zvi Vogel.

Cannabinoids Decrease the Th17 Inflammatory Autoimmune Phenotype

.

Journal of Neuroimmune Pharmacology

, 2013; DOI: 10.1007/s11481-013-9493-1 [1]

Katz, D., Katz, I., Porat‐Katz, B. S., & Shoenfeld, Y. (2017). Medical cannabis: Another piece in the mosaic of autoimmunity?. Clinical Pharmacology & Therapeutics, 101(2), 230-238.

Nagarkatti P, Pandey R, Rieder SA, Hegde VL, Nagarkatti M. Cannabinoids as novel anti-inflammatory drugs.

Future Med Chem

. 2009;1(7):1333-1349. doi:10.4155/fmc.09.93 [2]
Nichols, J. M., & Kaplan, B. L. (2020). Immune responses are regulated by cannabidiol. Cannabis and cannabinoid research, 5(1), 12-31. [3]

Tong-Rong Jan, Shu-Ting Su, Hsin-Ying Wu, Mei-Hsiu Liao, Suppressive effects of cannabidiol on antigen-specific antibody production and functional activity of splenocytes in ovalbumin-sensitized BALB/c mice, International Immunopharmacology, Volume 7, Issue 6, 2007, Pages 773-780, ISSN 1567-5769,

Hongbo Li, Weimin Kong, Christina R. Chambers, Daohai Yu, Doina Ganea, Ronald F. Tuma, Sara Jane Ward, The non-psychoactive phytocannabinoid cannabidiol (CBD) attenuates pro-inflammatory mediators, T cell infiltration, and thermal sensitivity following spinal cord injury in mice, Cellular Immunology, Volume 329, 2018, Pages 1-9, ISSN 0008-8749